Grommets have always intimidated me a little. I thought they took some sort of special machinery or that I would have to track down and pay someone to attach them for me. Au contraire~! All you need is a little $6 grommet kit, a hammer, and a little muscle!
Since I'm going to the beach this weekend, I thought it would be a good time to try a grommeted beach bag!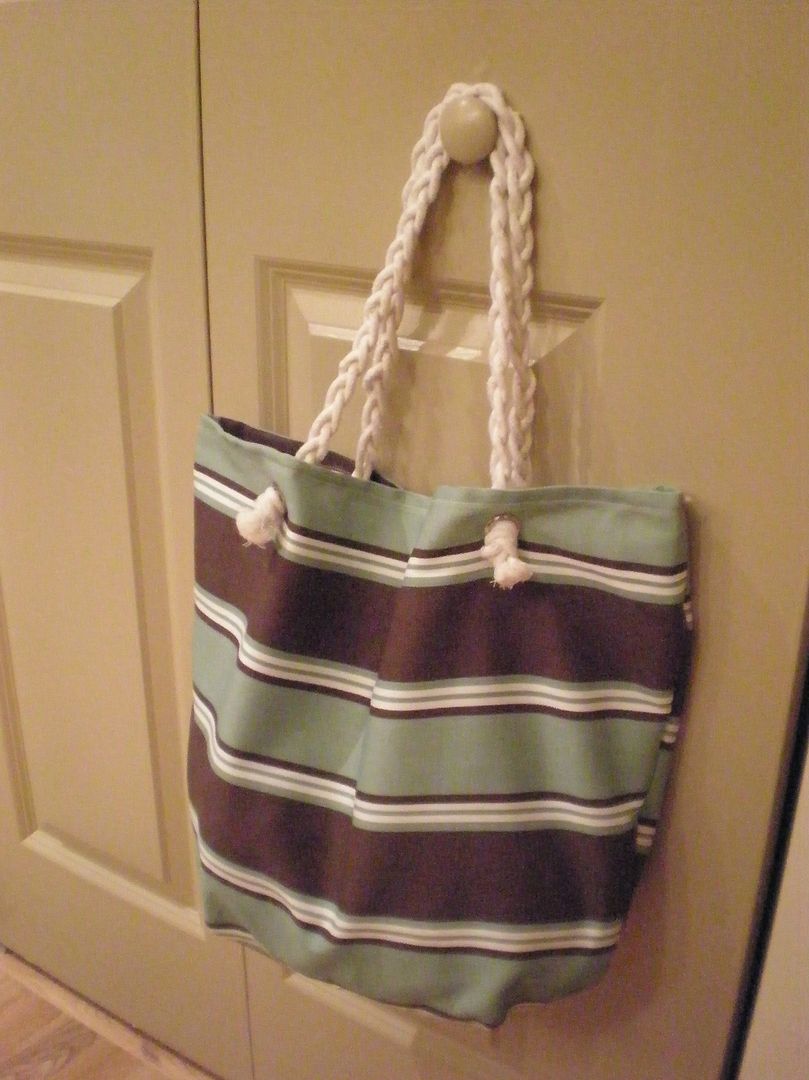 If you want to make one for yourself, here's how:
1. Choose some sturdy fabric like canvas or back your fabric with interfacing. Mine's from the big upholstery roll sale section from Hancock. Grab a grommet kit and a pack of grommets (also can be found at Hancock). For this project, I used 3/8" grommets. Make sure your kit and grommets are the same size. I also got some cording that I decided to braid together for the straps.
2. Cut out your bag 2 ply. Choose whatever shape you like. I decided to make mine sorta watermelon shaped. My dimensions were 19"x16" (including a 1/2 seam allowance on the sides, and a 1" seam allowance at the top.
3. Mark the position where you want your grommets. Don't forget to leave enough room at the top to turn and sew the hem! Trace around the inside barrel of the grommet and cut it out. I have these little baby thread snips that worked perfectly for cutting the tiny hole.
4.It's probably a good idea to go outside and do this next part on a hard concrete surface so you won't dent any floors! Here's the order you will need to place everything.
Your fabric will go in between your 2 grommets with the face side toward the ground.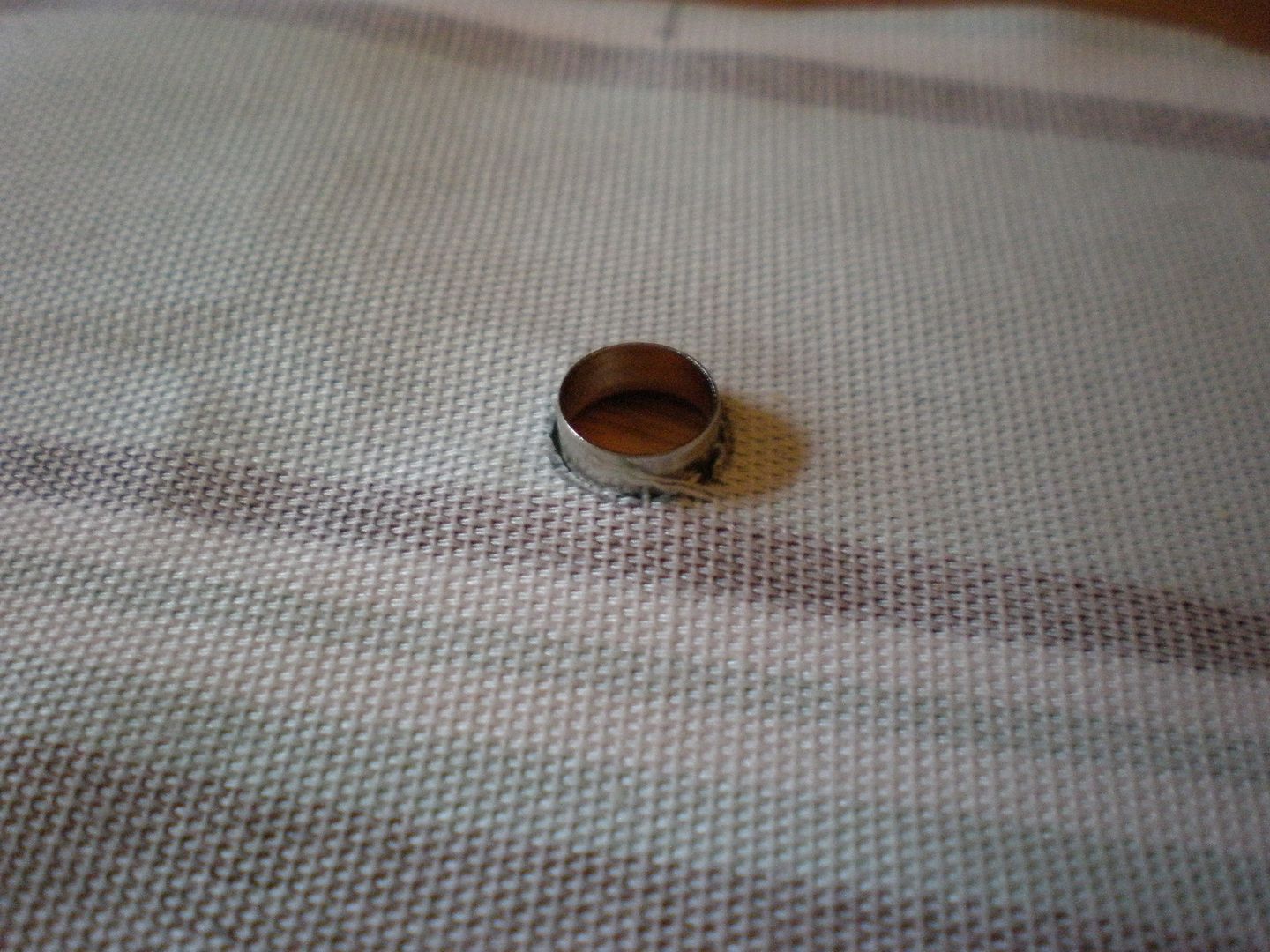 And as for the little part that looks like a ring, make sure the domed part is facing up!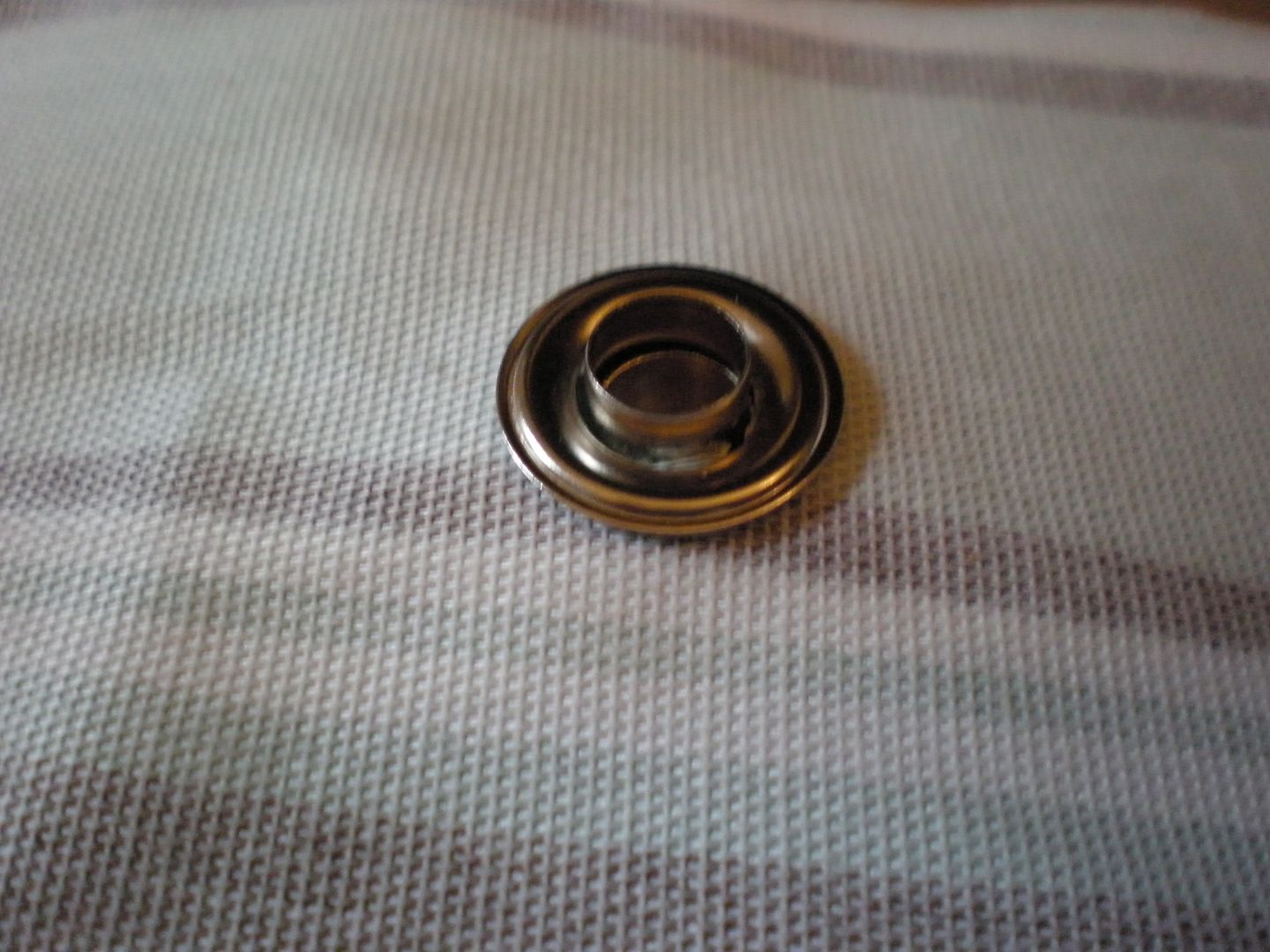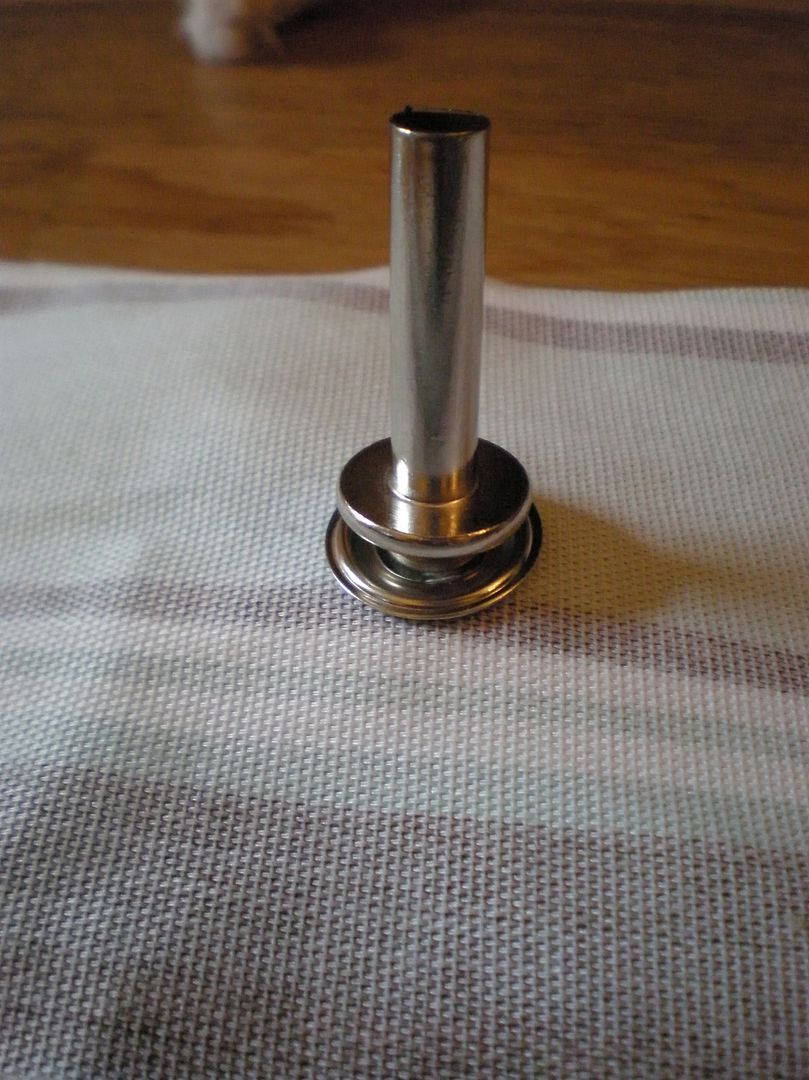 5. Now hammer away! You don't have to enlist a man to help unless you have zero muscles in your arms like me. (I should probably start working out. Immediately.)
6. Sew up your side seams and hem the top!
7. Pull your straps through your grommets and knot in place.
And there ya have it~ a beach bag! My head is spinning with other ideas of things to grommet.....luggage tags.....shower curtains.....wallet with grommet key hook......the possibilities are endless.
Of course if you don't have the time or desire to sew, I could always make one for you instead ;)
Tweet