Last night, my sweet hubby took me out to celebrate my birthday! I decided it would be fun to use my
Rent the Runway
credit and get all dressed up just for the occasion! I can't think of a better way to spend my birthday than in a designer gown hot off the runway! I rented this gorgeous Shoshanna emerald sequin gown and Alexis Bittar panther cuff (rawwr)! Thank you Rent the Runway!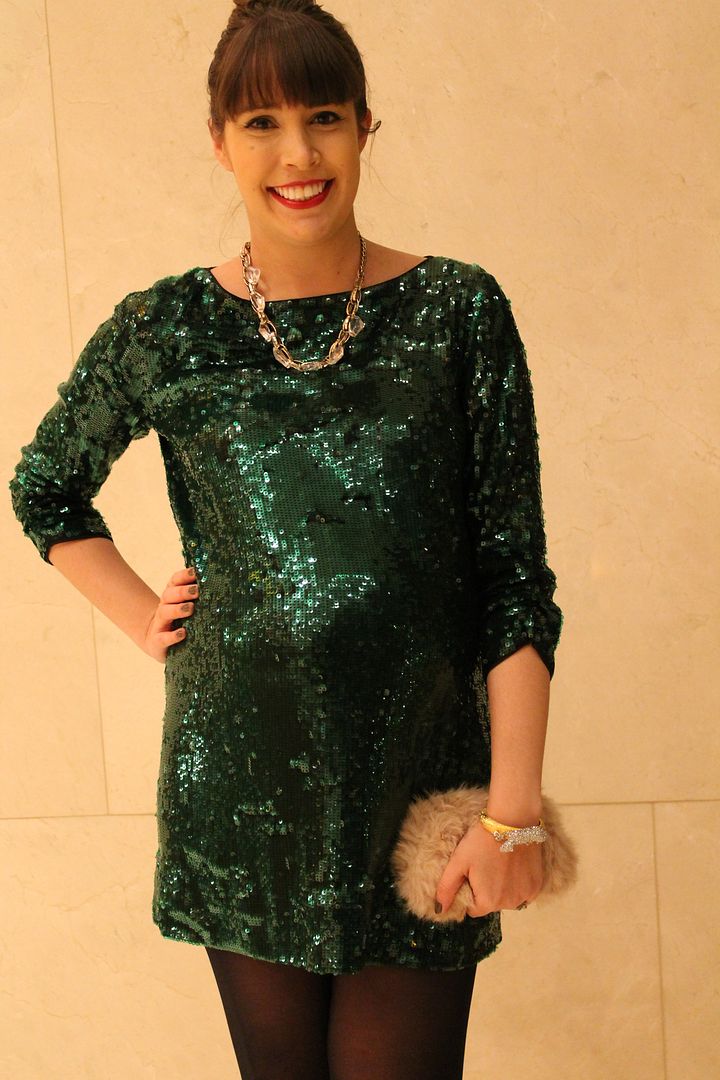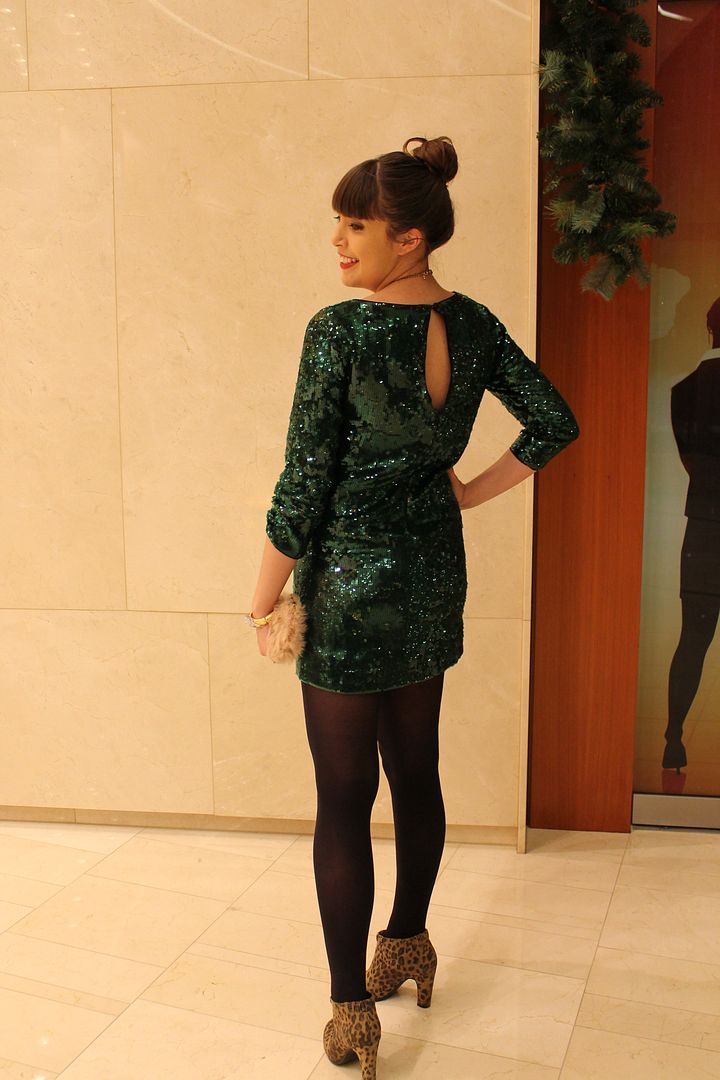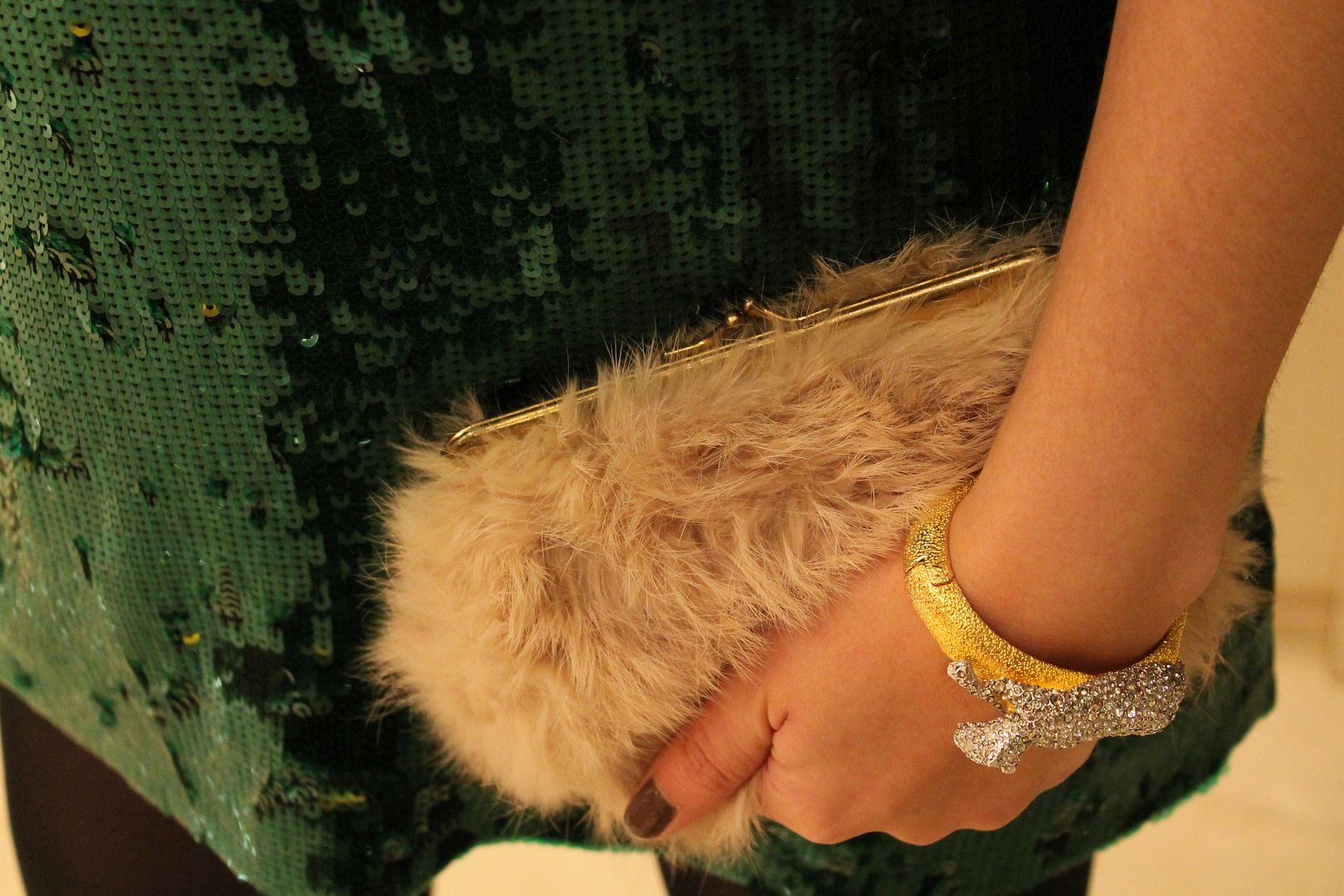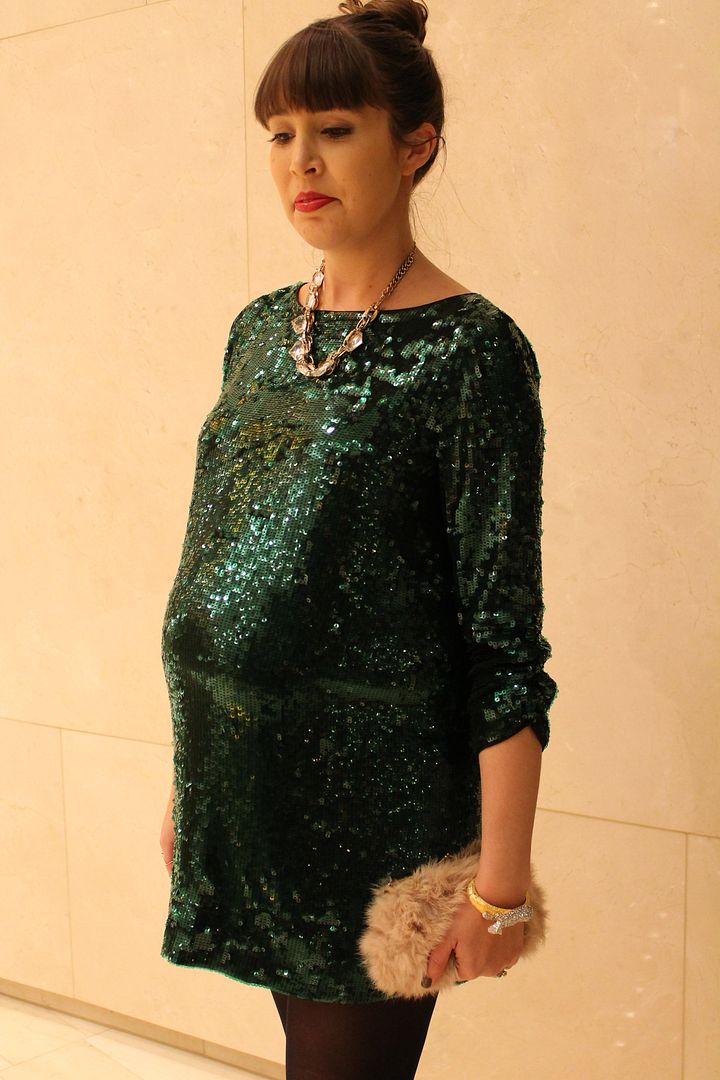 My cute date took me out for steak and truffle mac and cheese. Both baby and I were full and happy!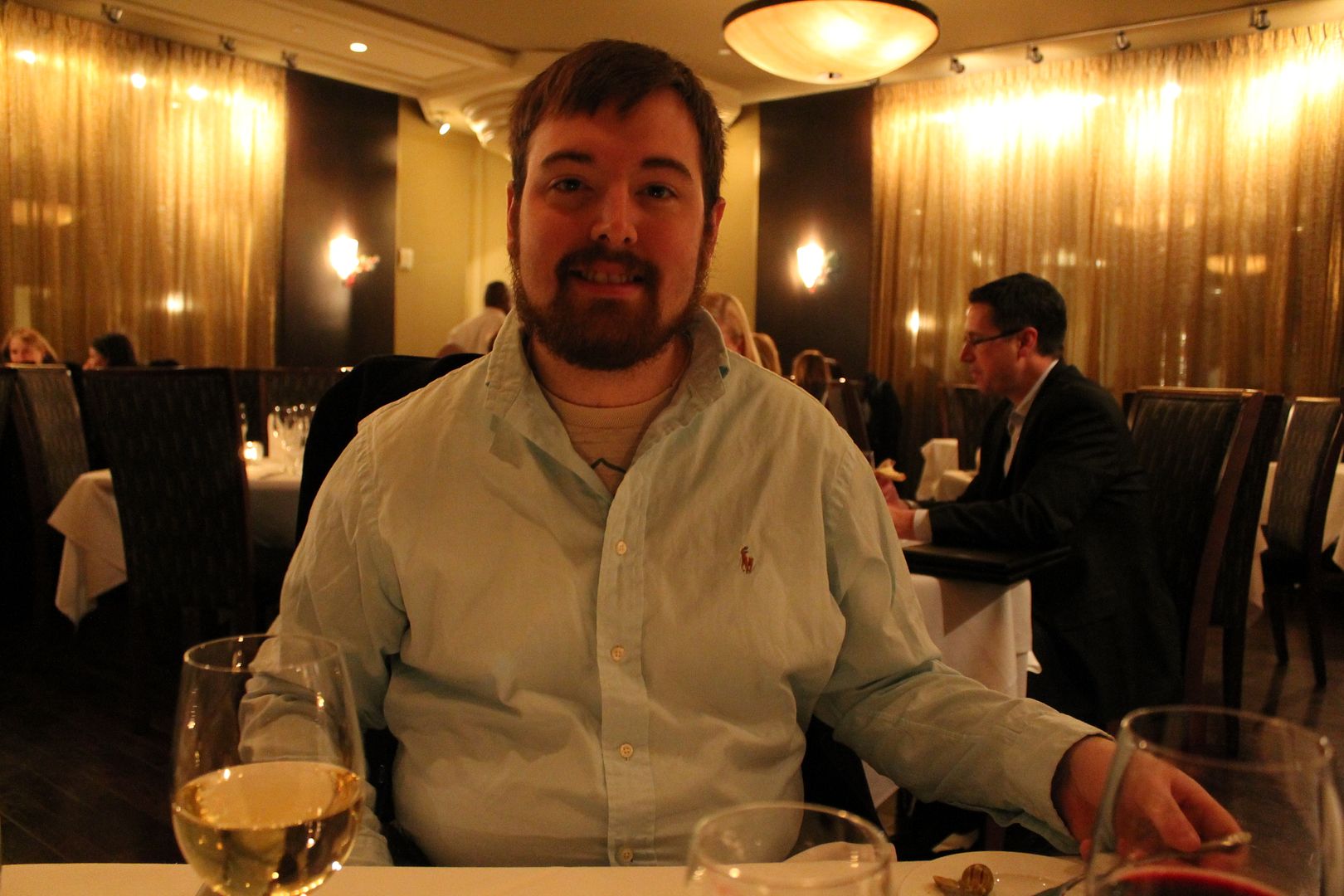 So you may be wondering about
Rent the Runway
, so I'll share a few photos from the Rent the Runway event I attended earlier this week and let you in on this gem of a website!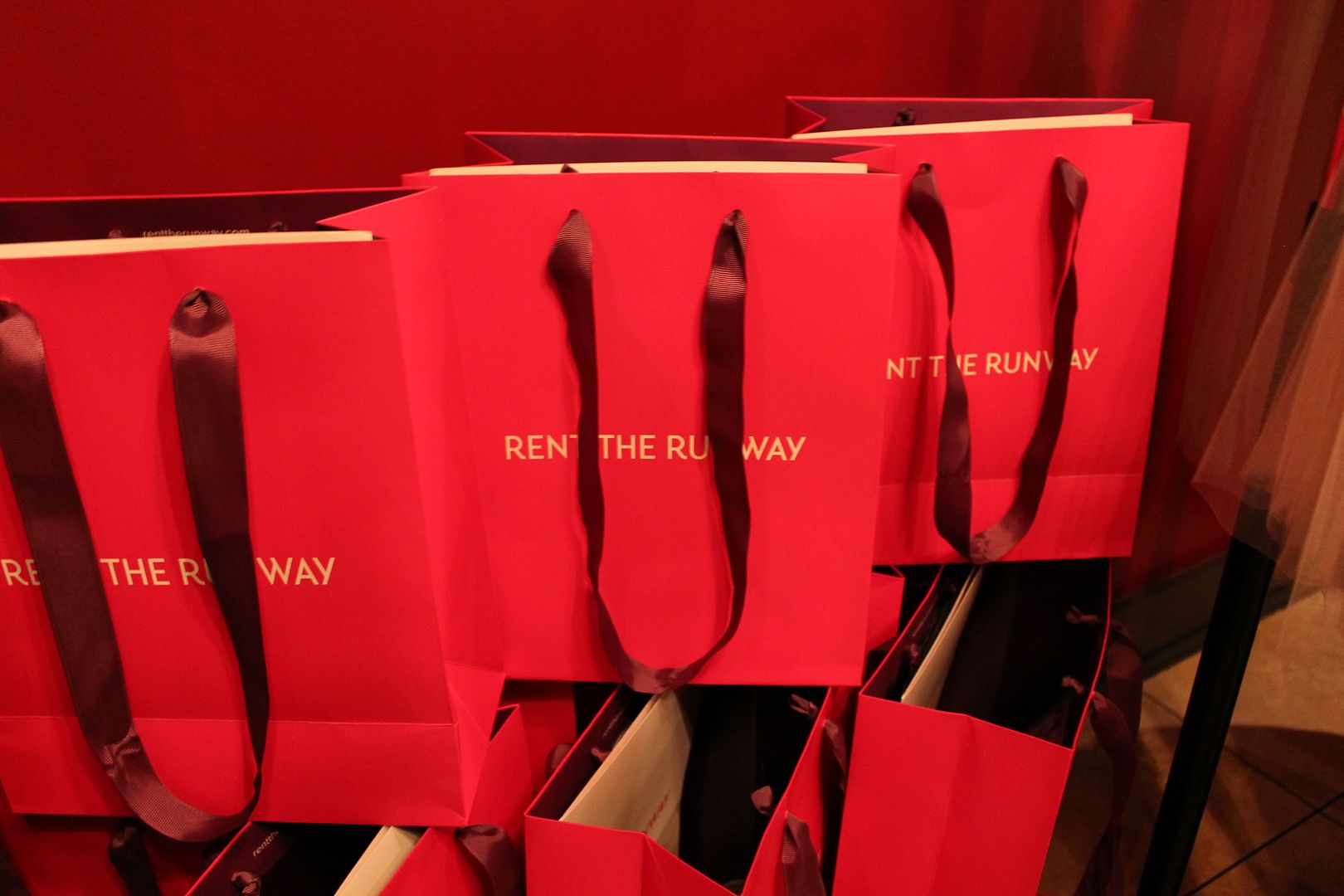 Some local bloggers and I were invited to preview some of the latest designer looks and mix and mingle with one another. They certainly did not disappoint! Check out this bling!!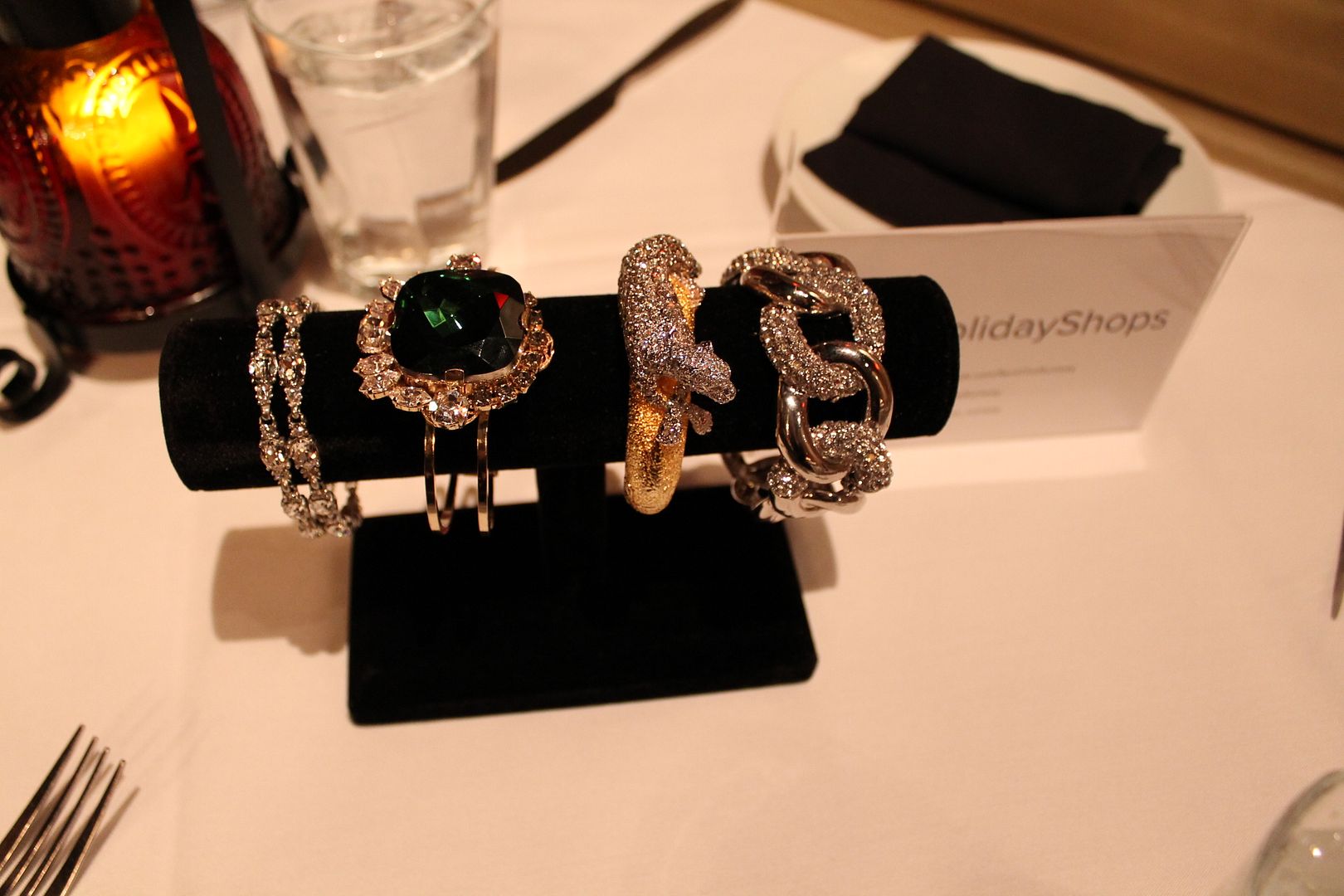 This
crochet and tulle Allison Parris winter wonderland dress made my heart skip a beat! It's available for rent
here
!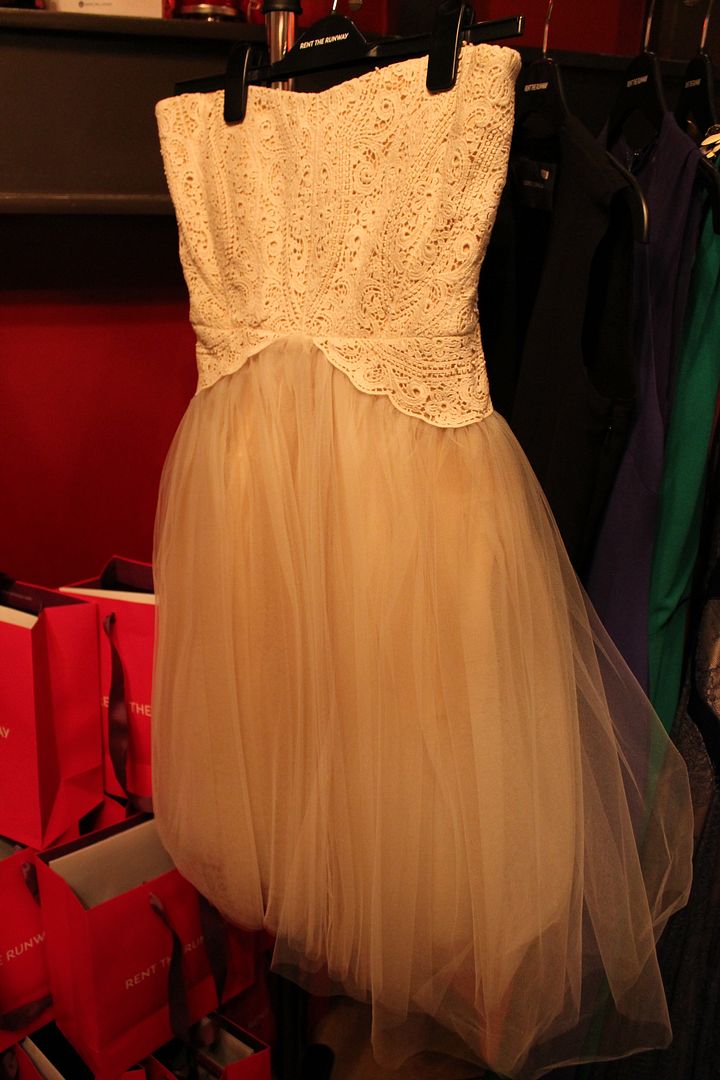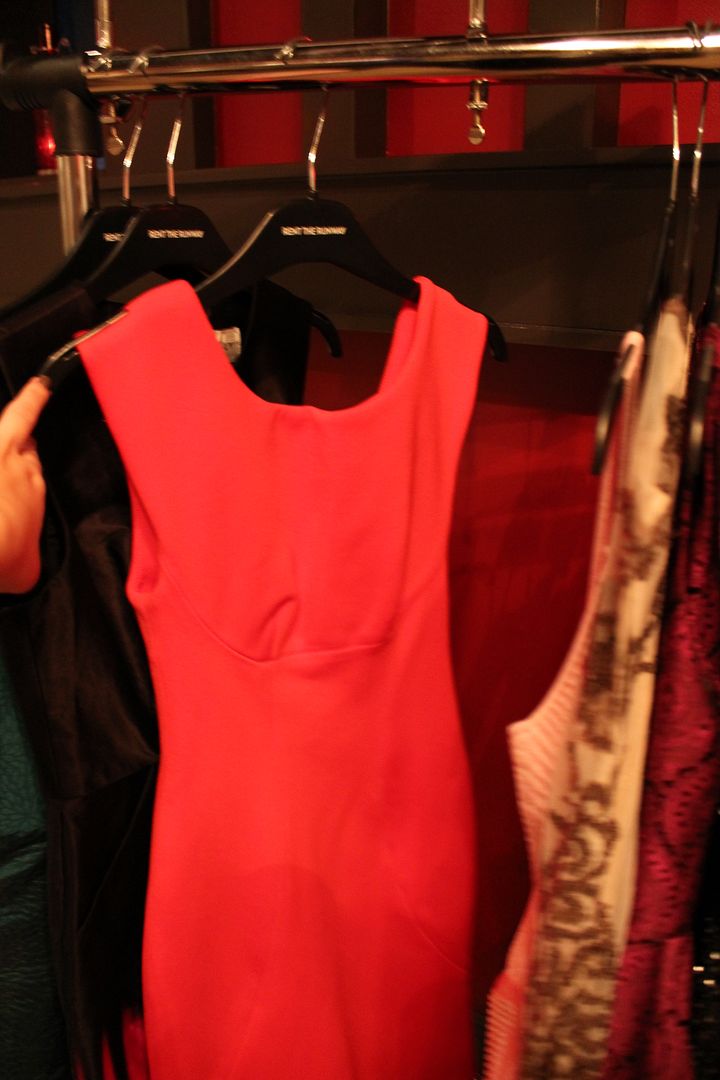 So, here's the deal. All you do is log on to their website, browse through hundreds of designer dresses and accessories and then rent the ones you want for a fraction of its retail price!! Yes, you could "rent a" Oscar de la Renta. See what I did there?
What I found most helpful was that you can search by body type! I just checked the "Bump friendly" section and was able to browse dozens of gowns that I knew I could squeeze my belly into! ha!
After you choose your dress and accessories, you simply choose your event date. You are even able to order 2 different sizes free of charge to ensure you will have the one that fits you best! Then they deliver your order straight to your doorstep in this cute little packaging. When your event is over, you simply slip everything back into the prepaid envelope they provide you with and mail it back! Easy peasy! I'll definitely be using it again for my next fancy event.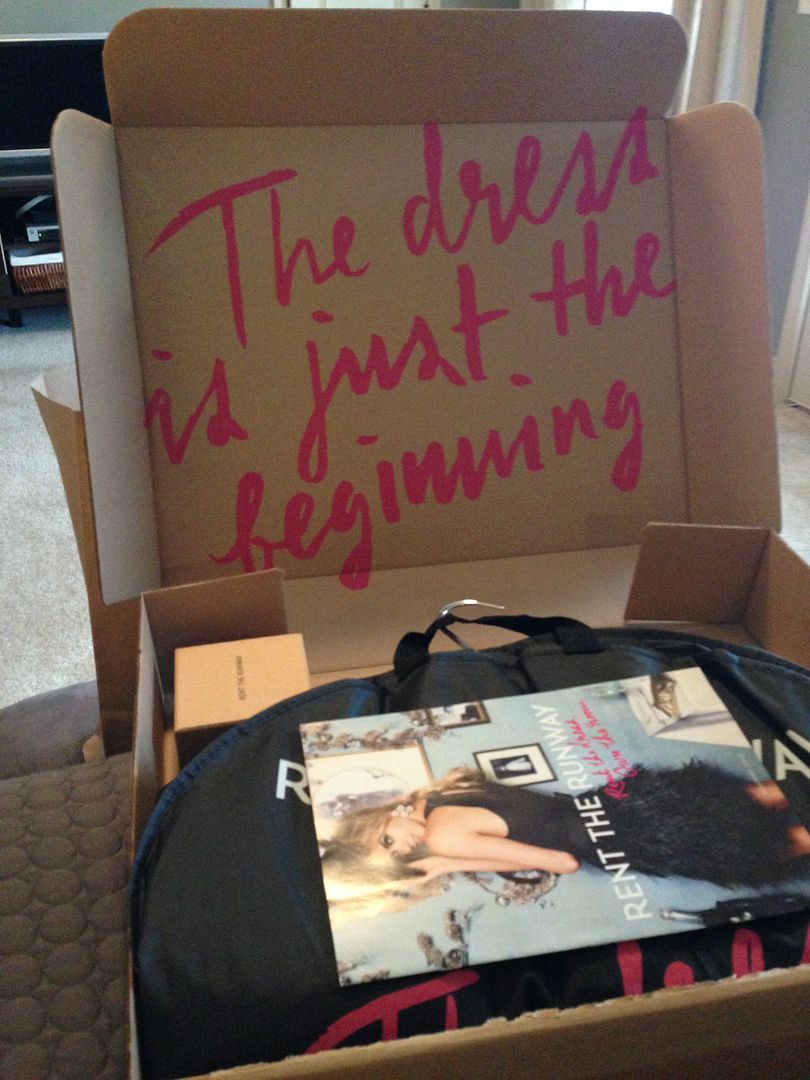 Tweet