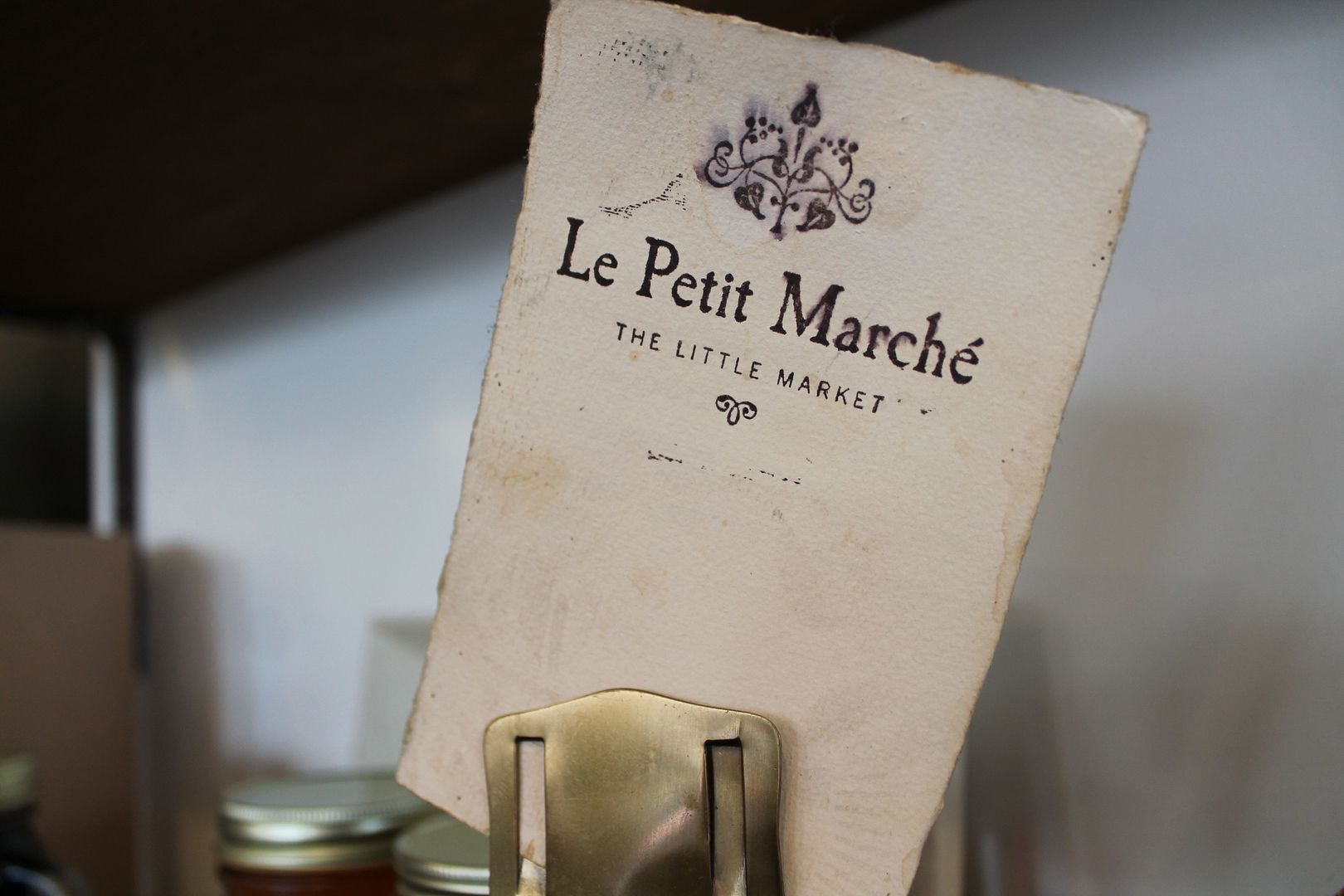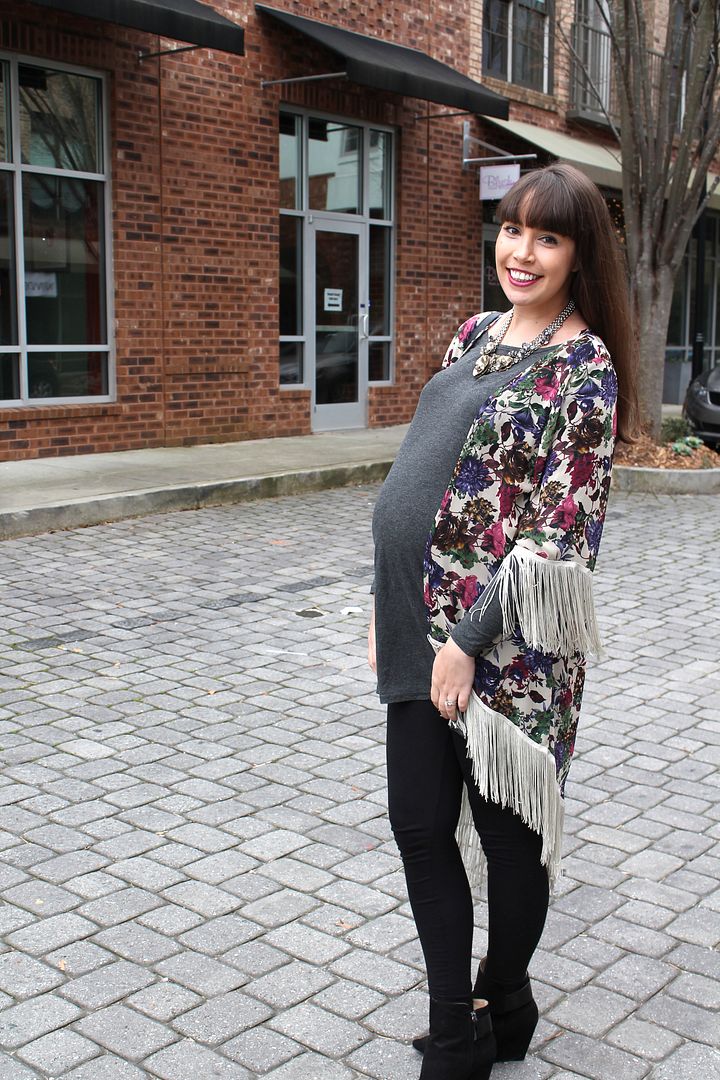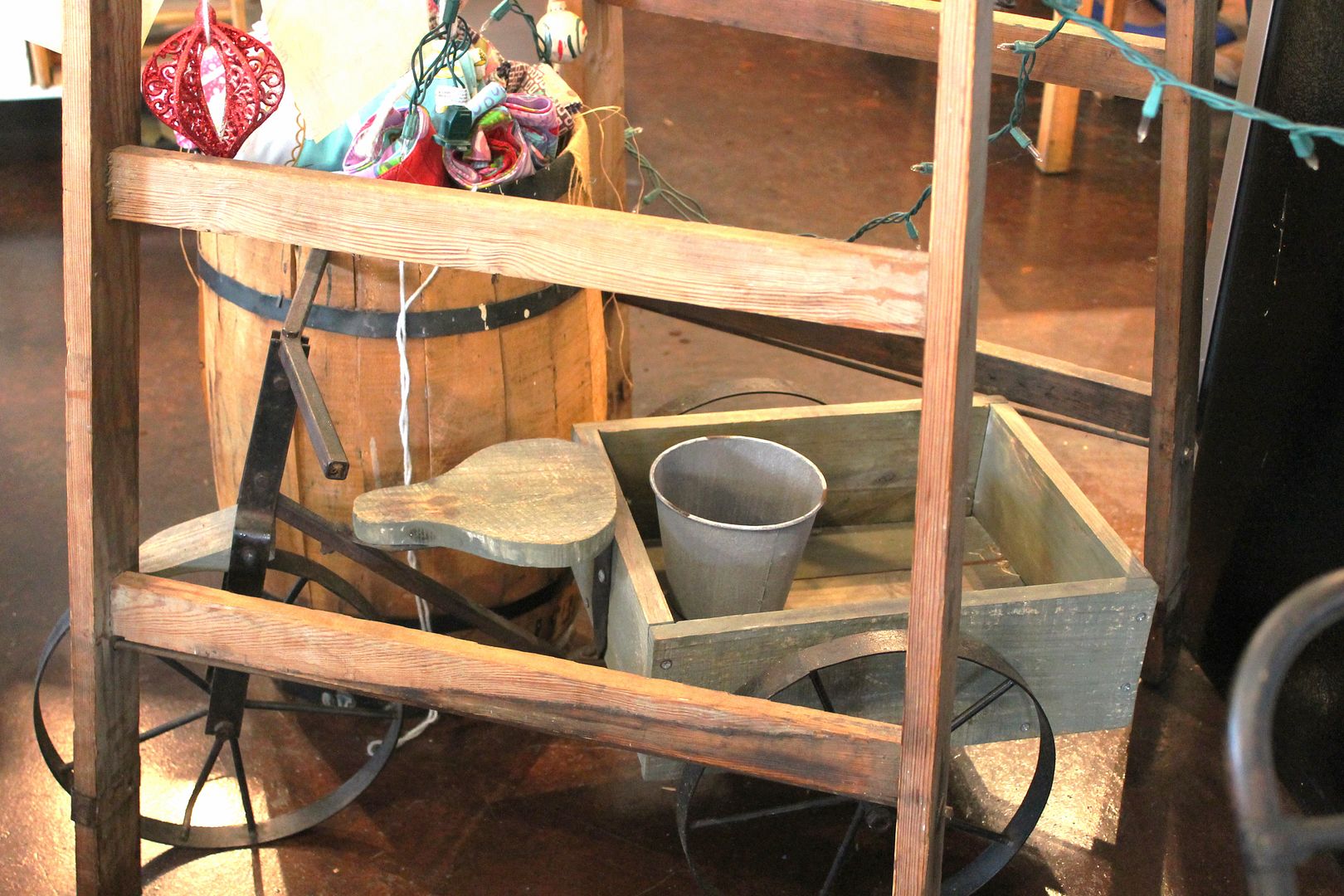 Well there's no question now. There's definitely a baby here! Wow-- I've gotten big! Thank goodness for my leggings! I'm wearing the heck out of them! Although I do miss getting to wear a good high waist pencil skirt with a tucked in blouse, I'm really enjoying the loose, flowing style I've been forced to create to accommodate my growing belly. I love injecting a little hippie into my wardrobe. It's good to branch out of your closet comfort zone every now and then. So, thank you baby for forcing me to do so! (PS: All clothing seen here is non-maternity so feel free to copy away)
Matt and I kicked off the new year with a little brunch date.
La Petite Marche
has incredible grit bowls with shrimp, bacon, eggs, and cheese. So yummy. I'm always inspired by the decor there too. It's like eating at Anthropologie.
Outfit Details:
Black Leggings: H&M
Black Wedge boots: Zara
Purse: Phillip Lim for Target
PS. If you haven't done so, would you mind taking my survey? It's only 9 questions and I would be so grateful for your feedback.

Tweet