Hi everyone! We're heading down to the beach for a little family vacation this weekend. Relaxation, cookouts, and family time--here we come! I can't wait for Finley to see the ocean for the first time and put his little toes in the sand. What are your plans?!
Annnnd...To kick off this Memorial Day Weekend, I'm offering a 20% discount to my shop! Just enter coupon code: MEMORIAL20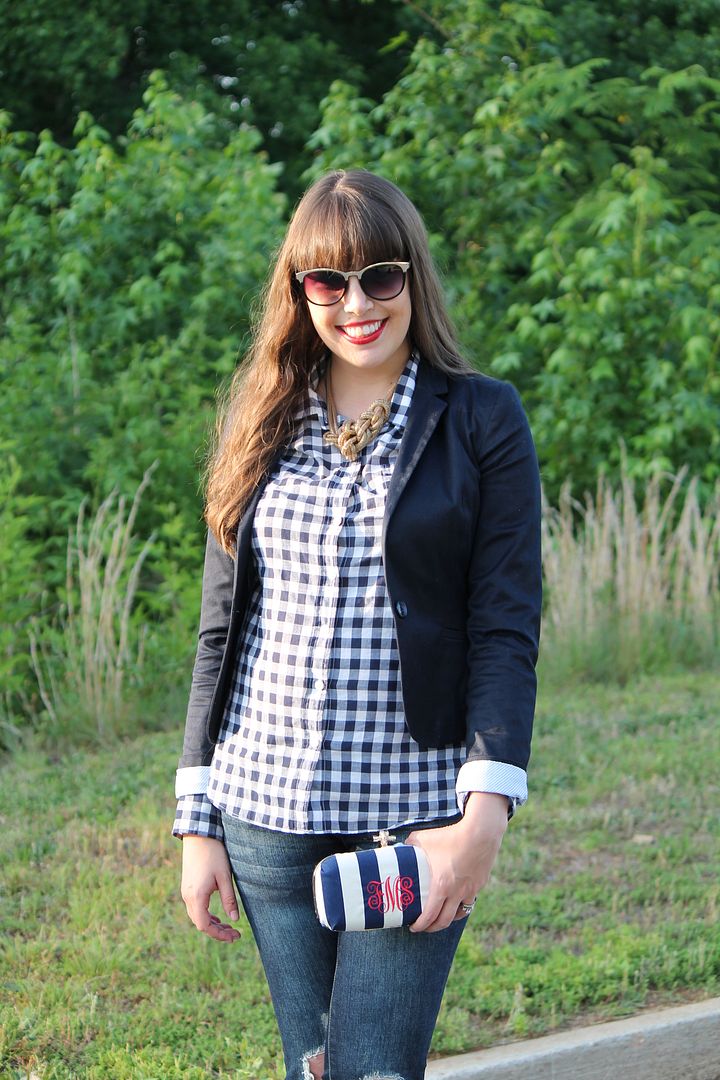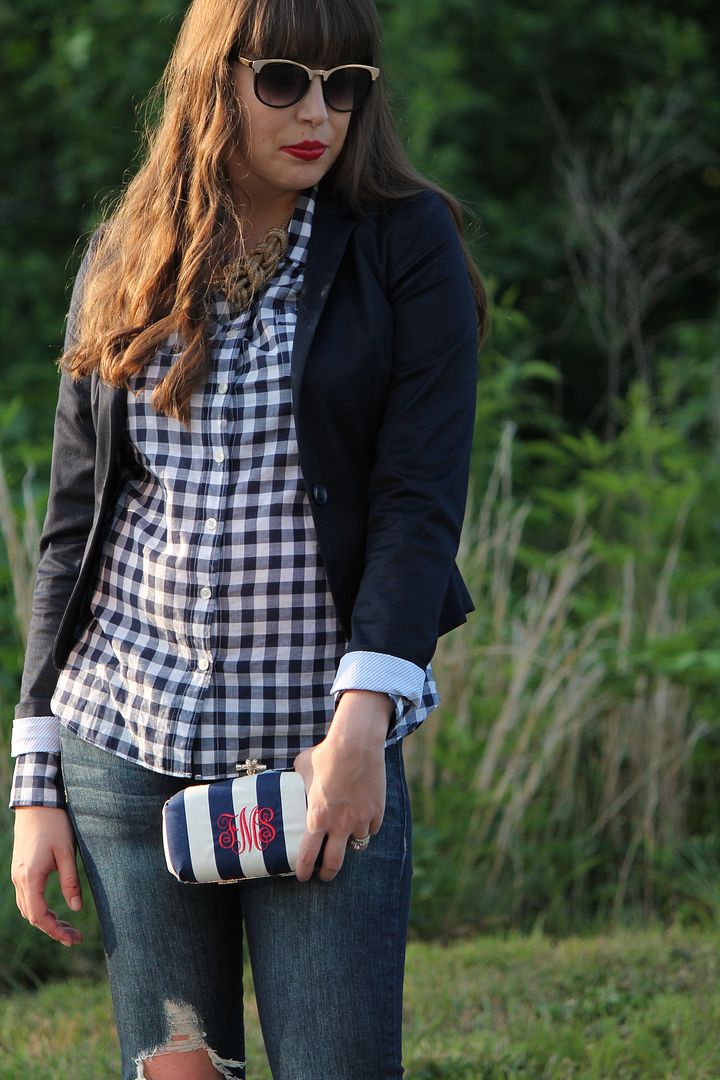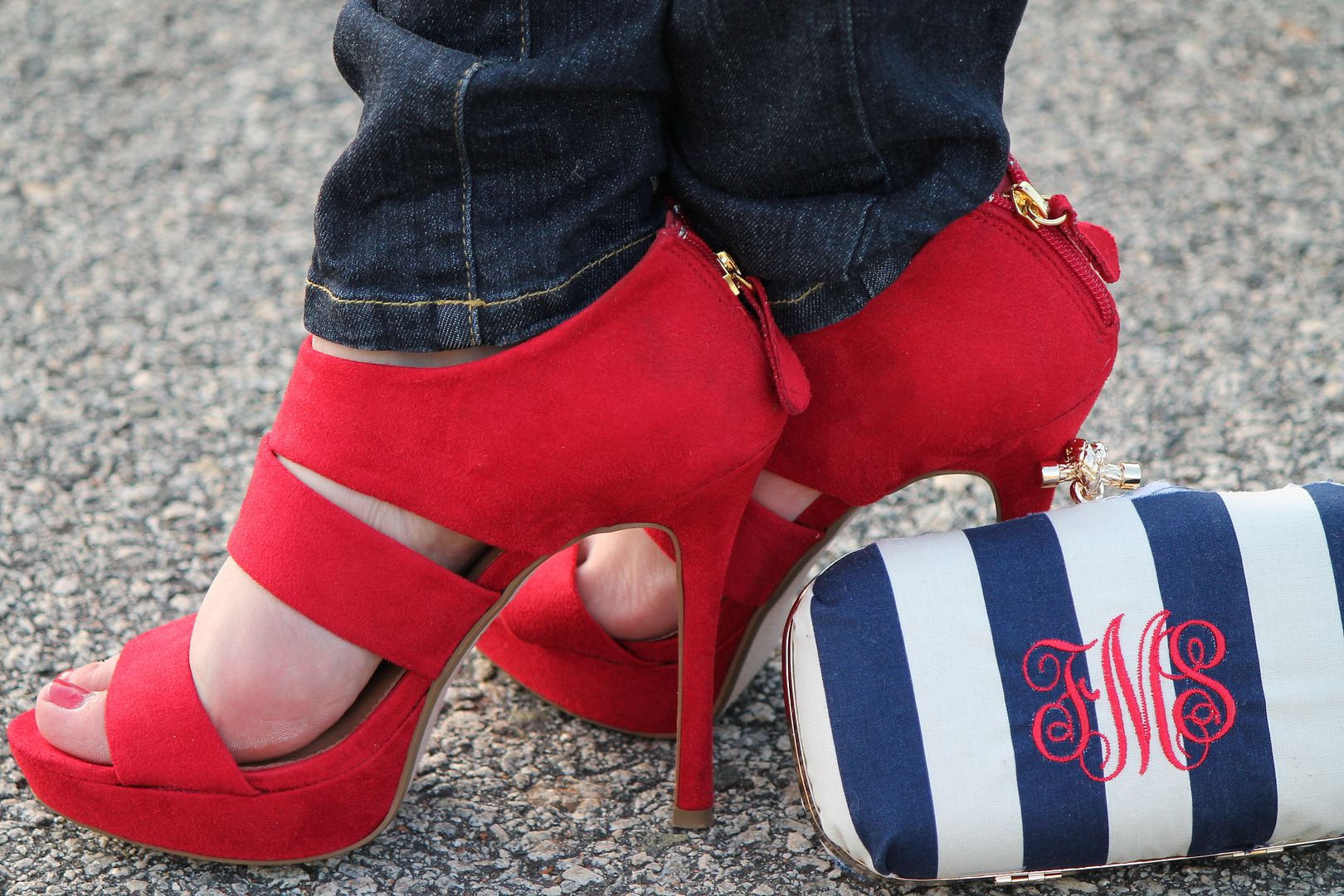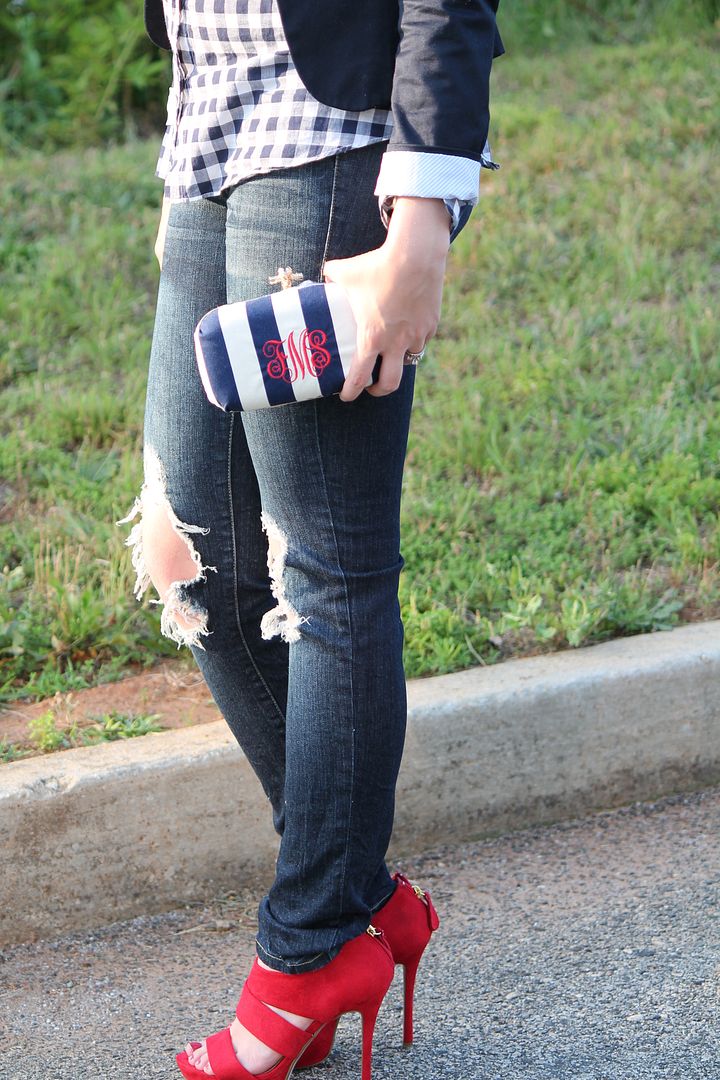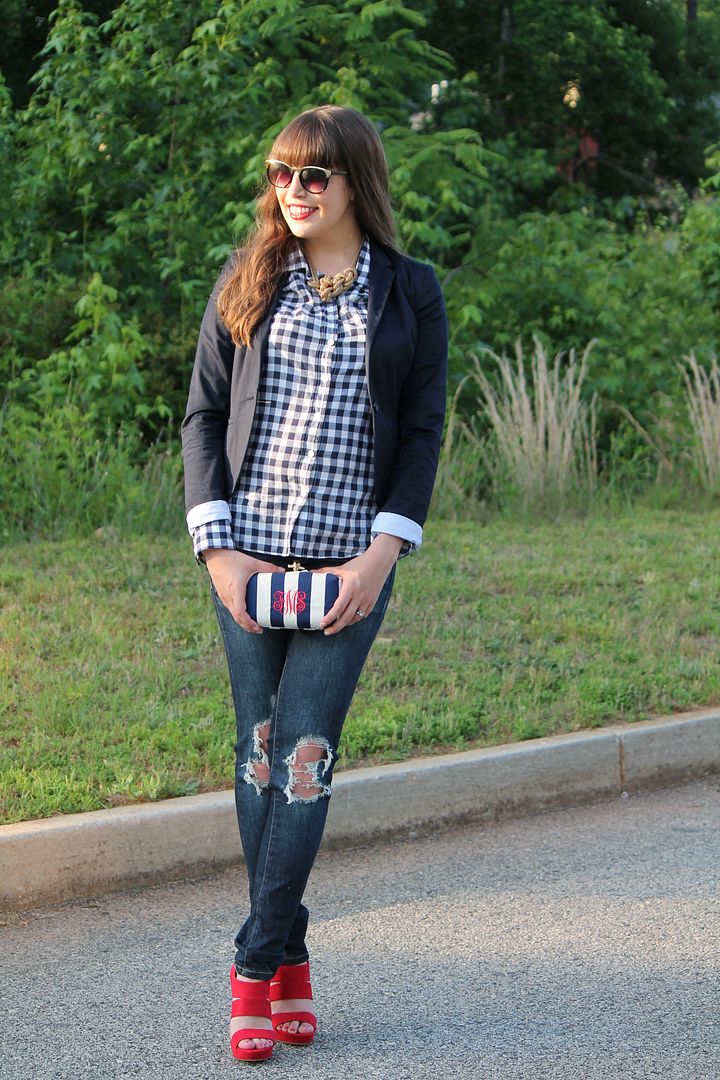 I was feeling patriotic when I put this look together. My new nautical clutch was the perfect red white and blue addition!

Tweet