Jessica over at
What I Wore
is hosting another style challenge!! It's called Victor Victoria---either wear something super lady-like or dashing menswear. I guess being the southern-gal that I am, most things in my closet were leaning towards the lady-like side. The first thing that came to my mind when I thought of "Victoria" it this dress!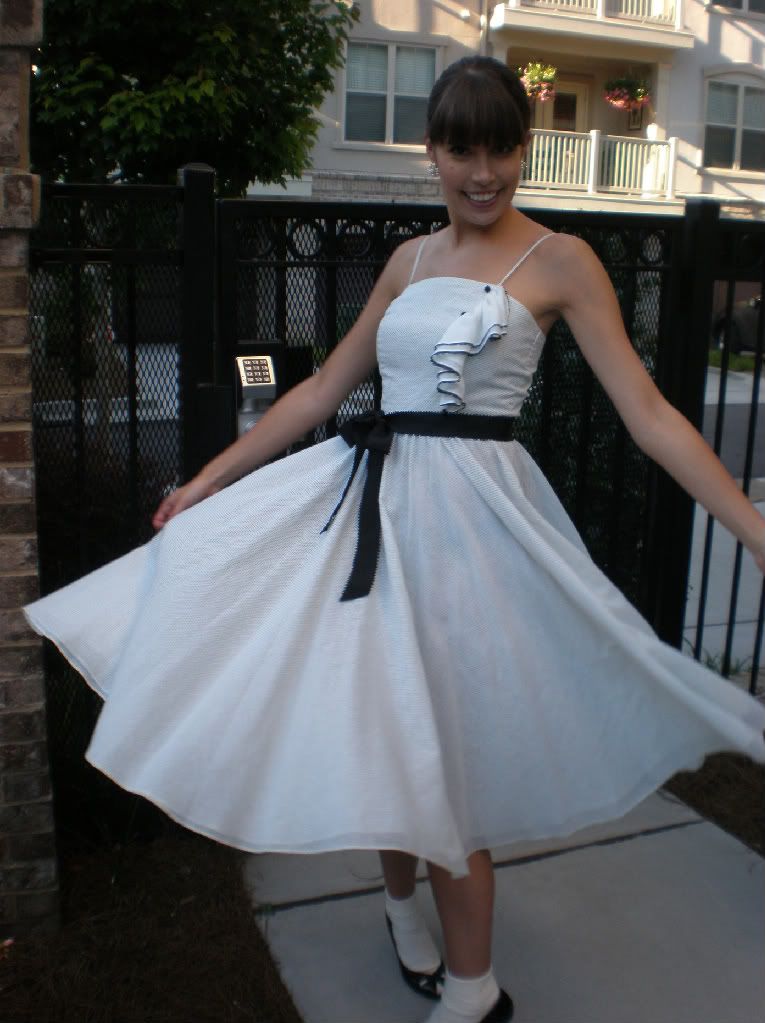 What says lady-like more than polka dots, ruffles, and bows??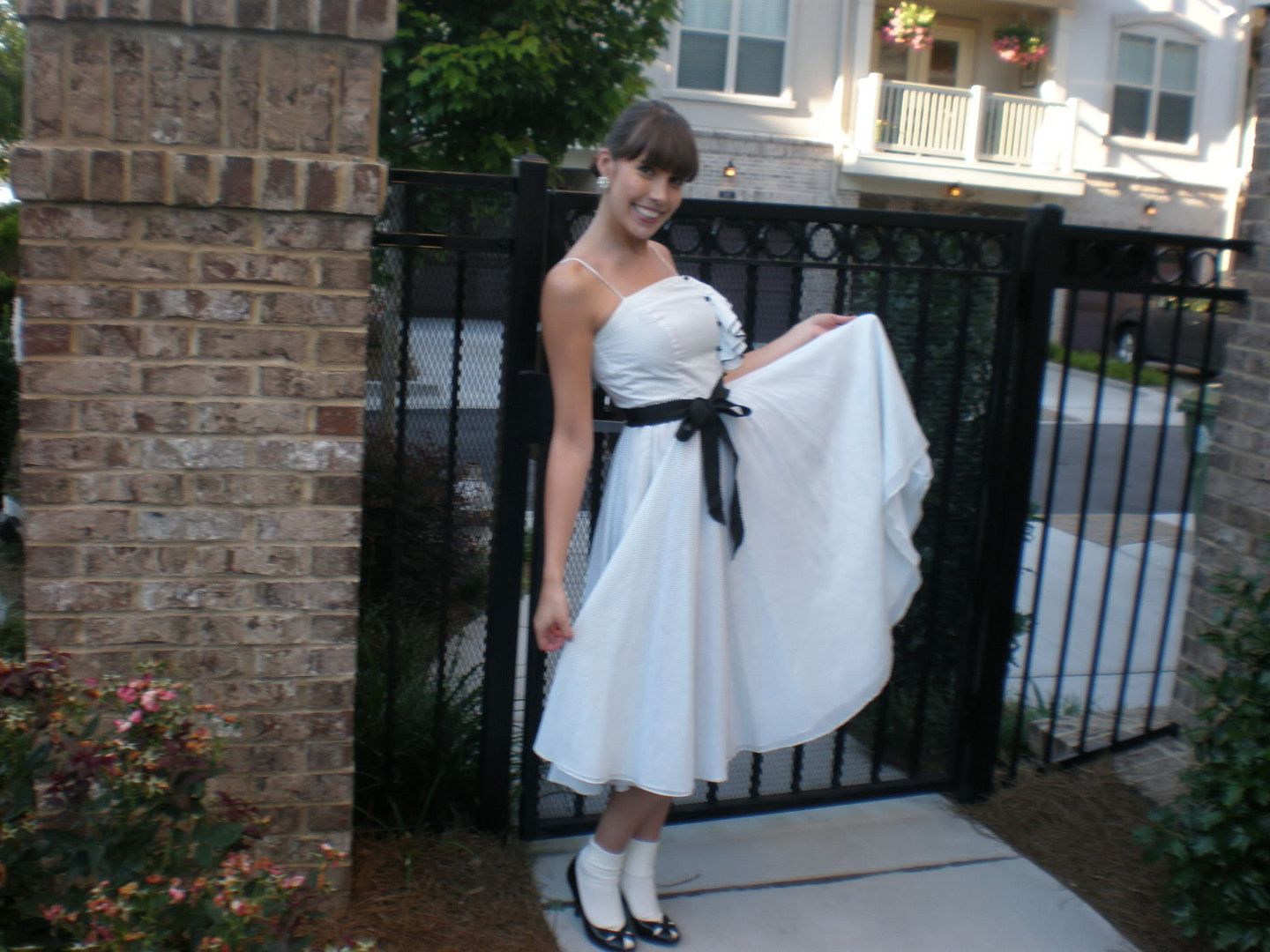 This is one of my all-time favorite dresses. It is so special because it used to belonged to my mom. She wore it to her wedding rehearsal dinner 27 years ago. :)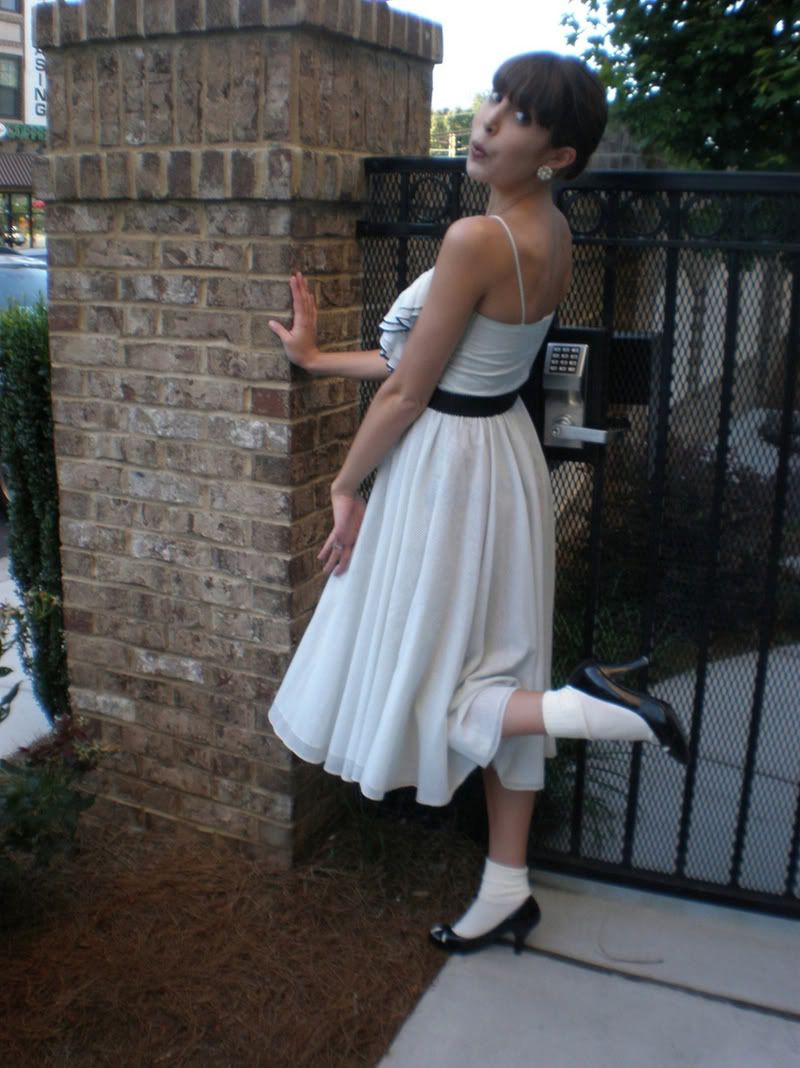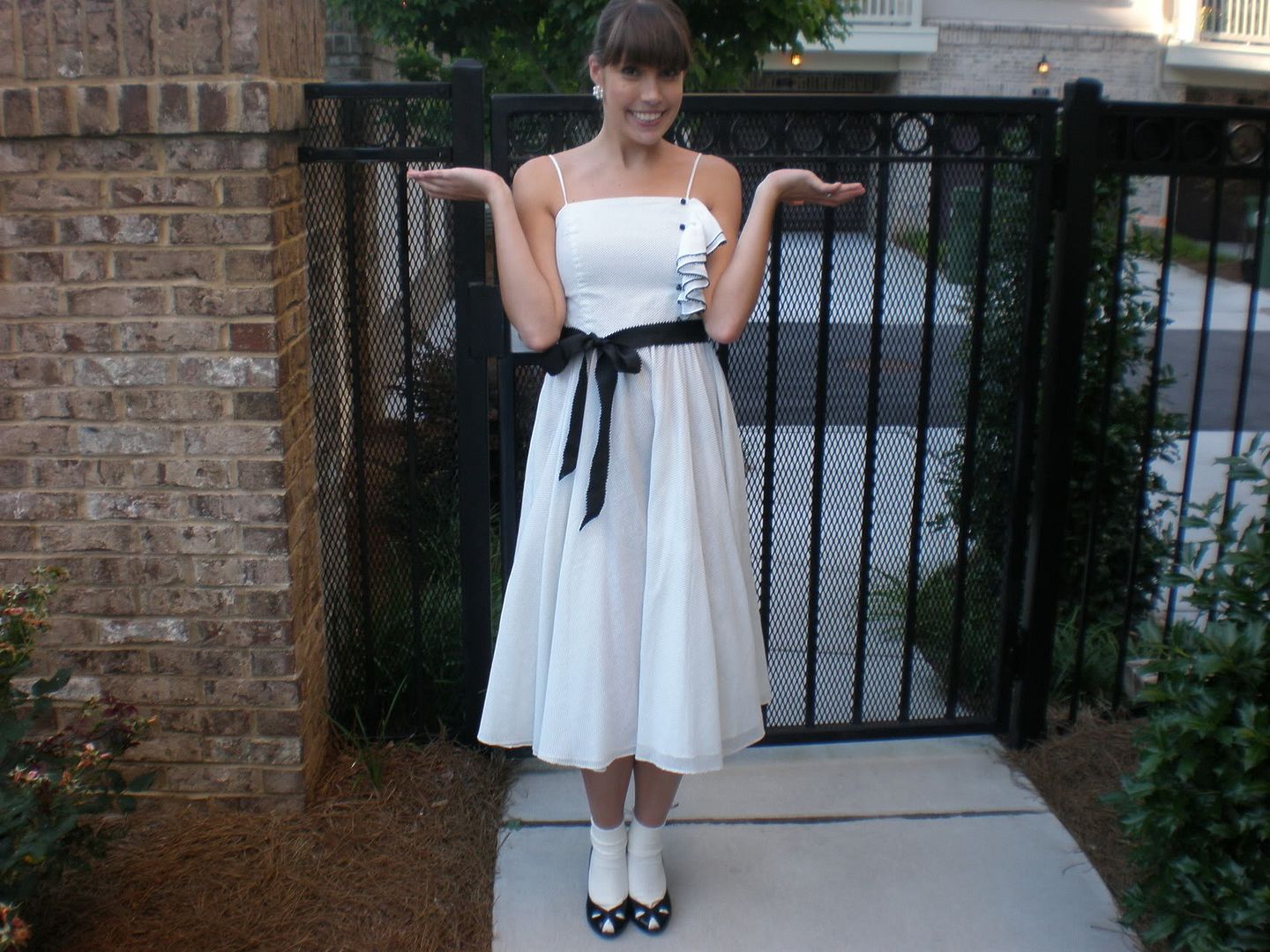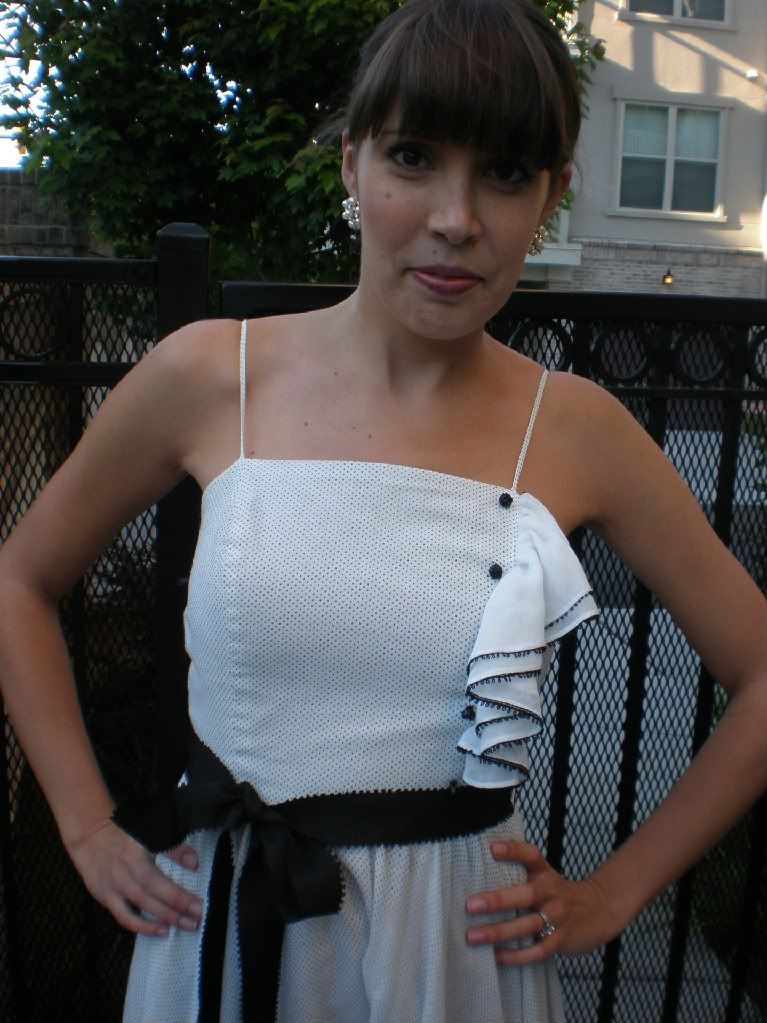 To top off the look, I decided to add my Steve Madden patent peep-toe pumps and some socks(from the Target kids section-haha)!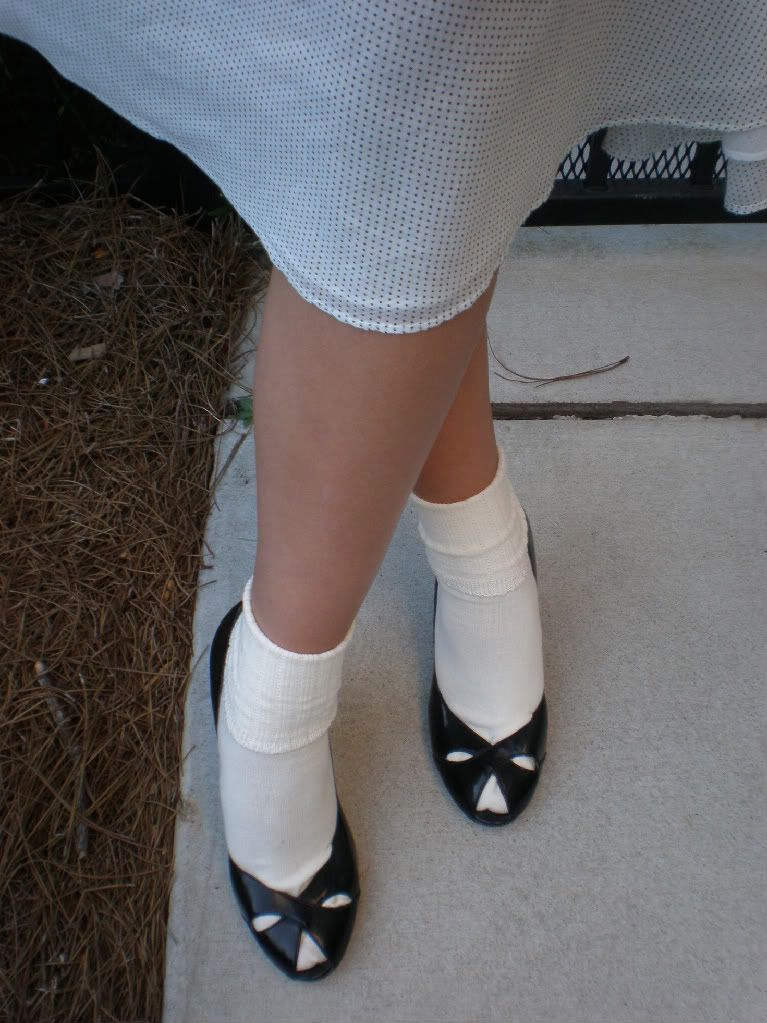 Don't these photos feel like they should look old like this??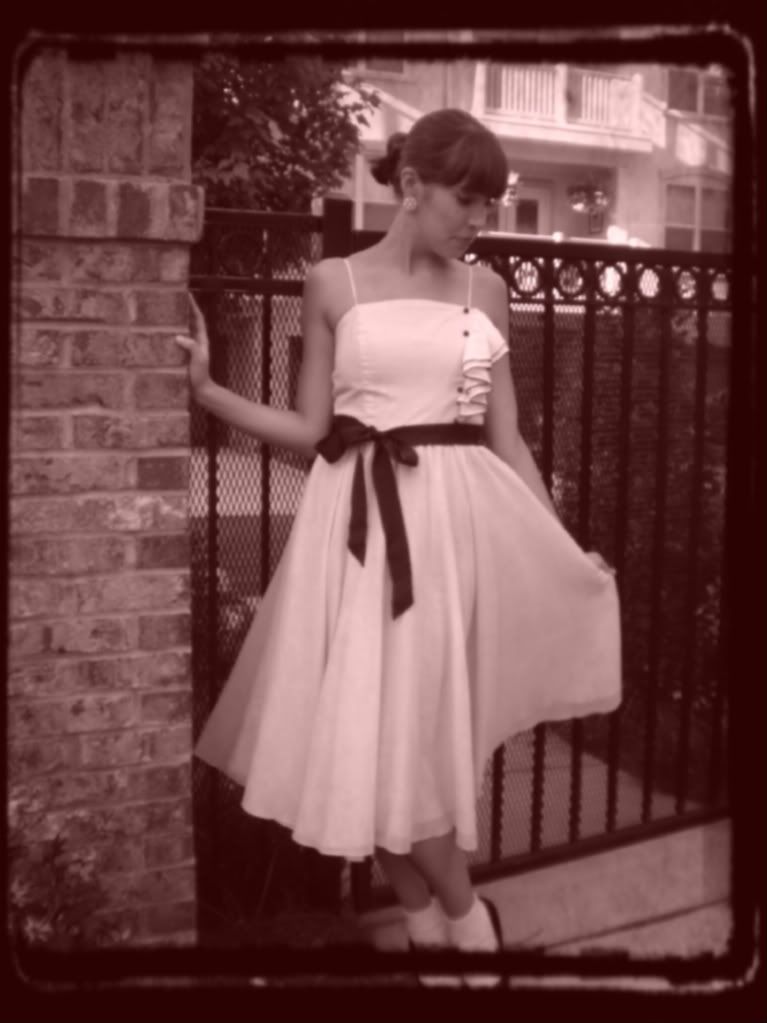 I couldn't think of a closing line so Matt helped me out: "You stay classy blogosphere. Thanks for stopping by."
Tweet