Want to get away with wearing a T-shirt to work? Just add a skirt and a few accessories!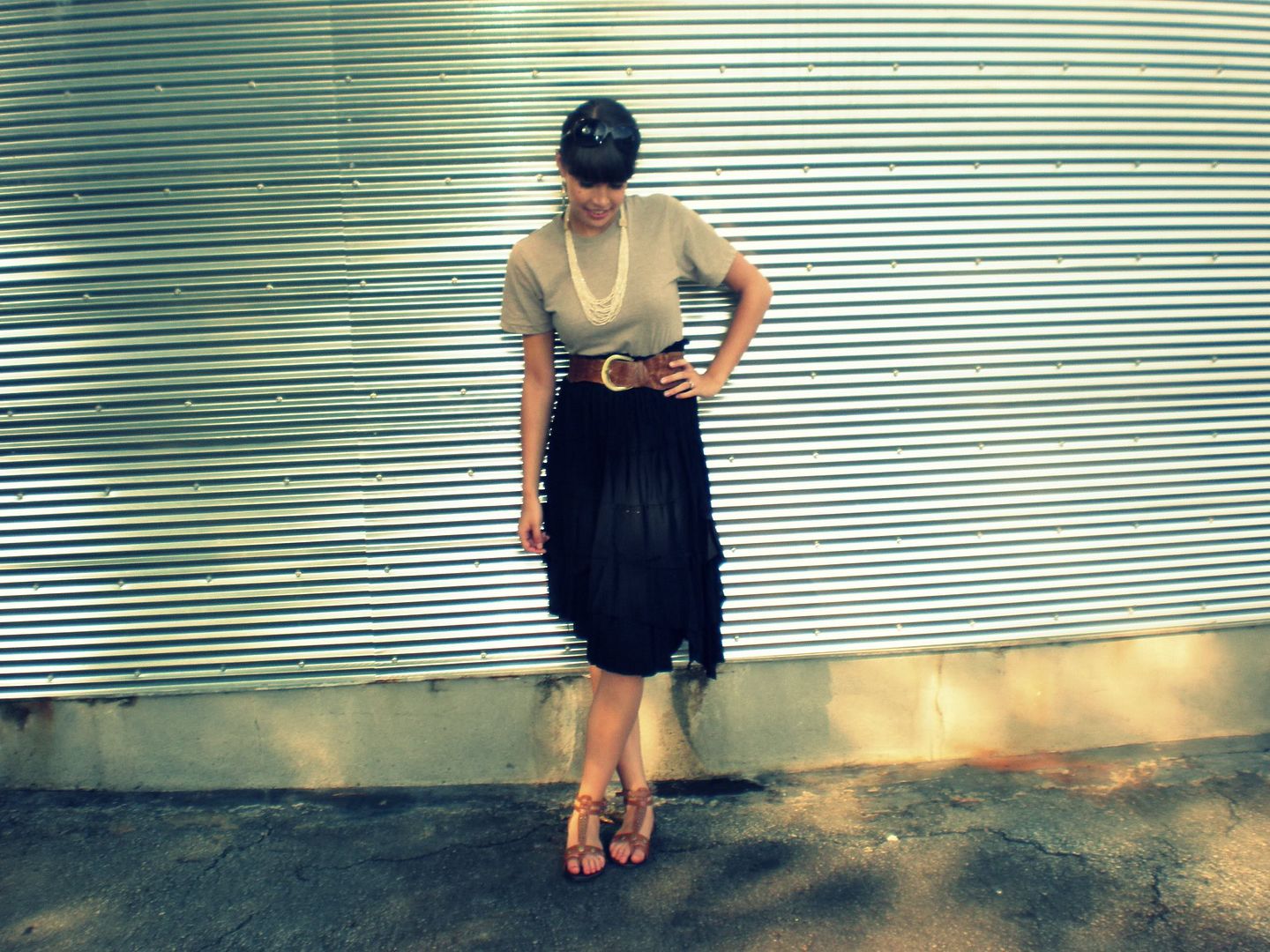 I've worn this skirt so many ways. The elastic waist allows for so much versatility! If I wear it down at the hip it becomes a long maxi skirt, I can also pull it way up and wear it as a dress, but today I decided to wear it belted at the waist~ I think this is my favorite way!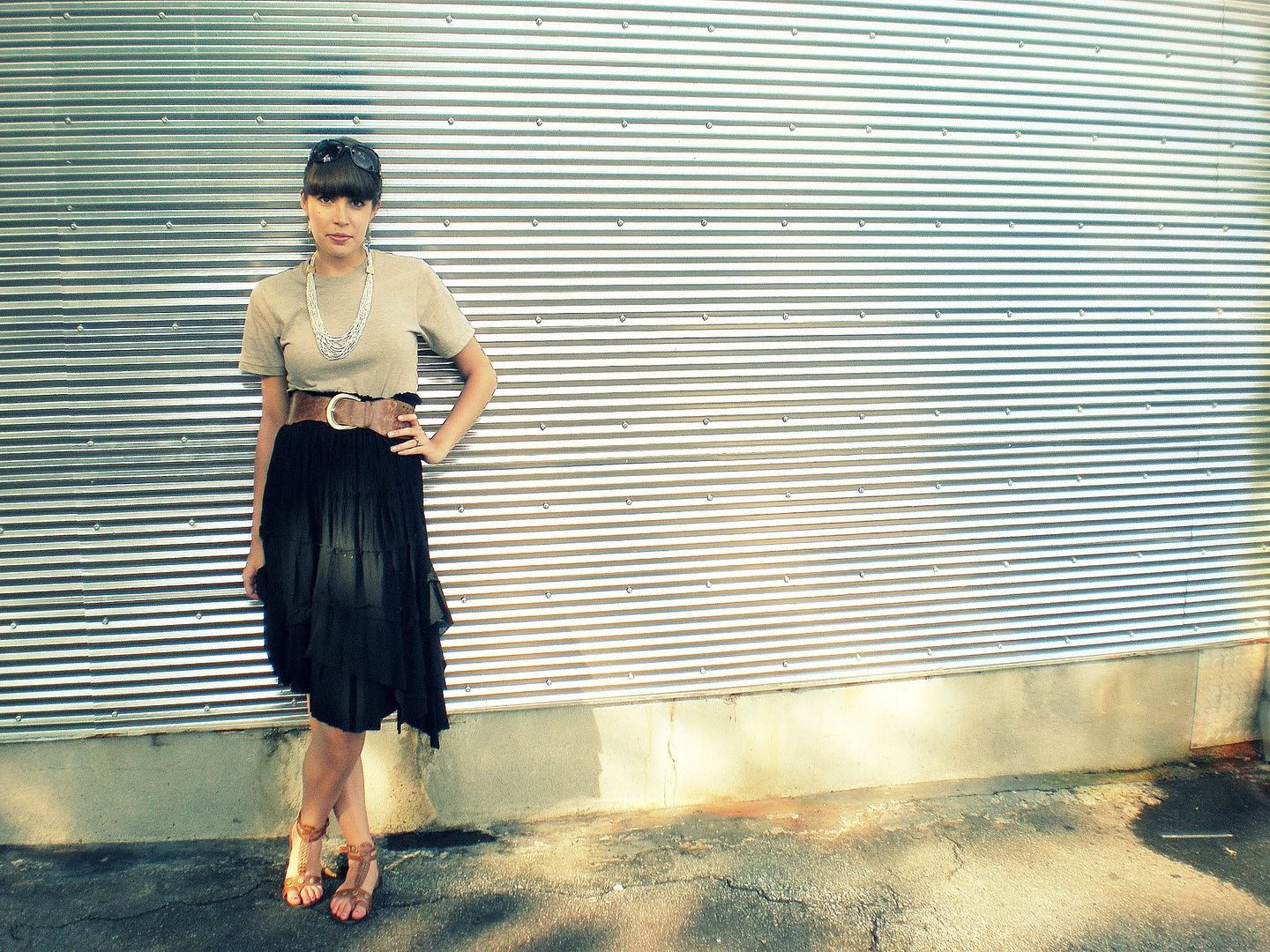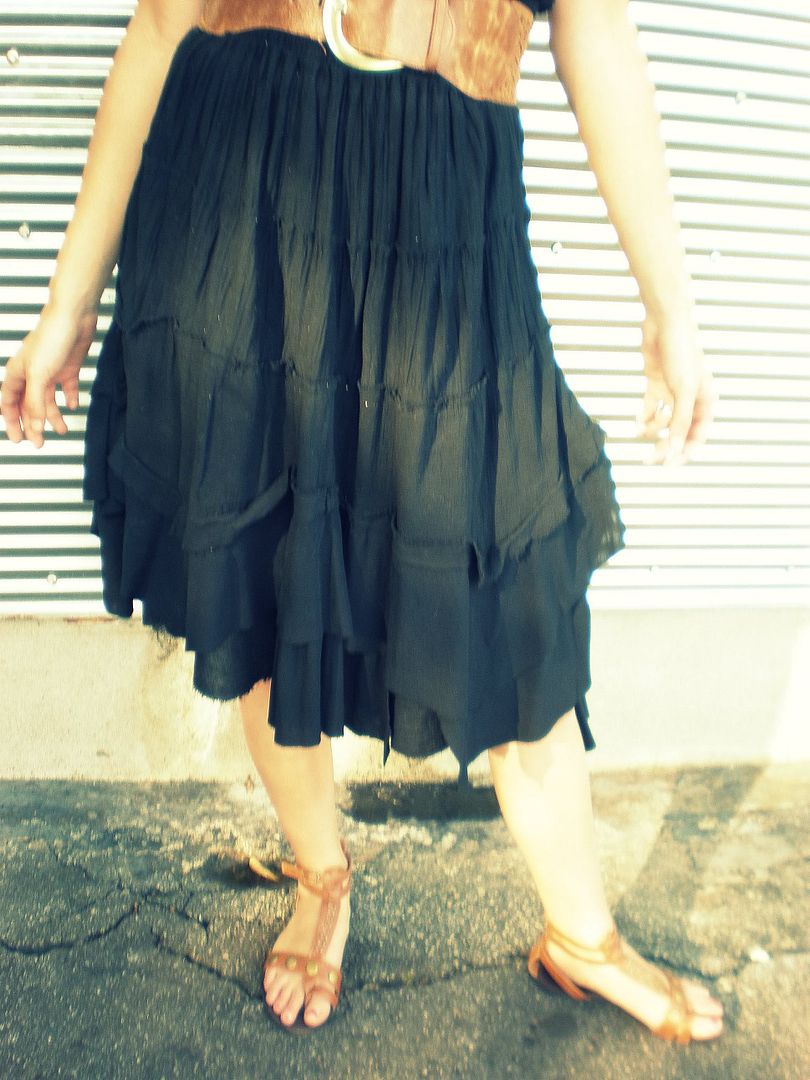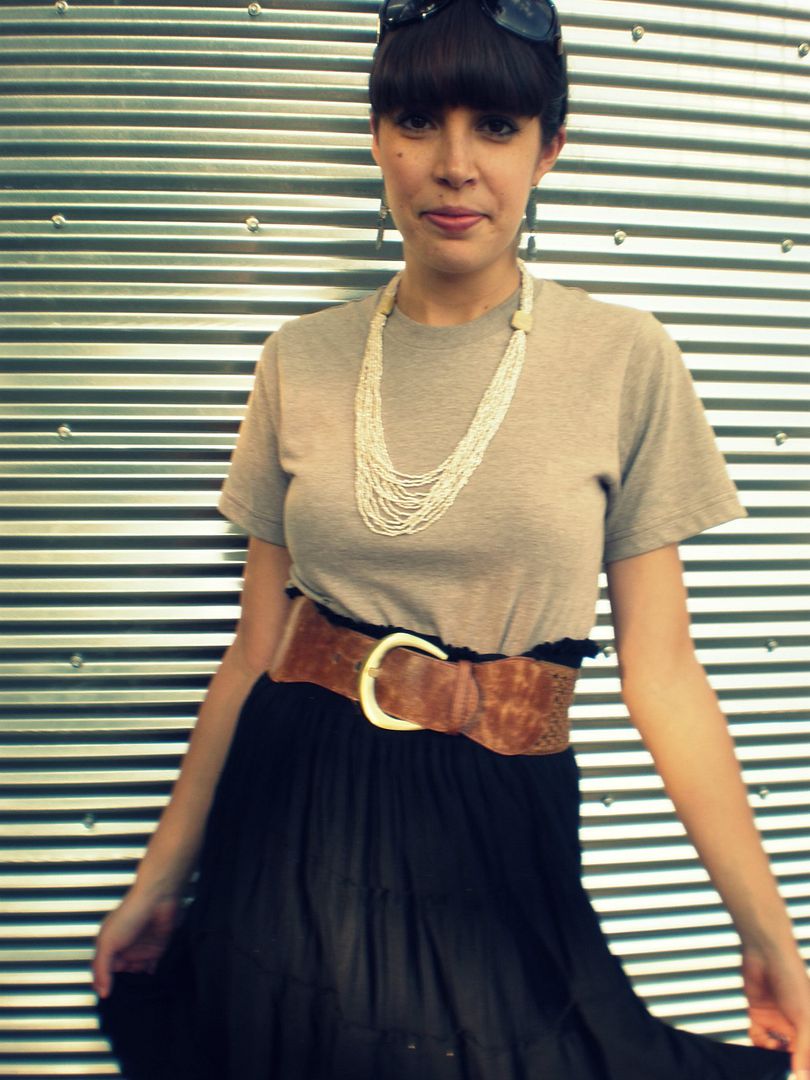 Outfit Details:
T-shirt: American Apparel Flea Market (look for this at a city near you!)
Skirt: Macy's
Belt: need I tell you again? Ruche!
Necklace: Forever 21
Earrings: the streets of NYC
Sandals: TJ Maxx
Tweet