Here's week 2 in case you missed anything~!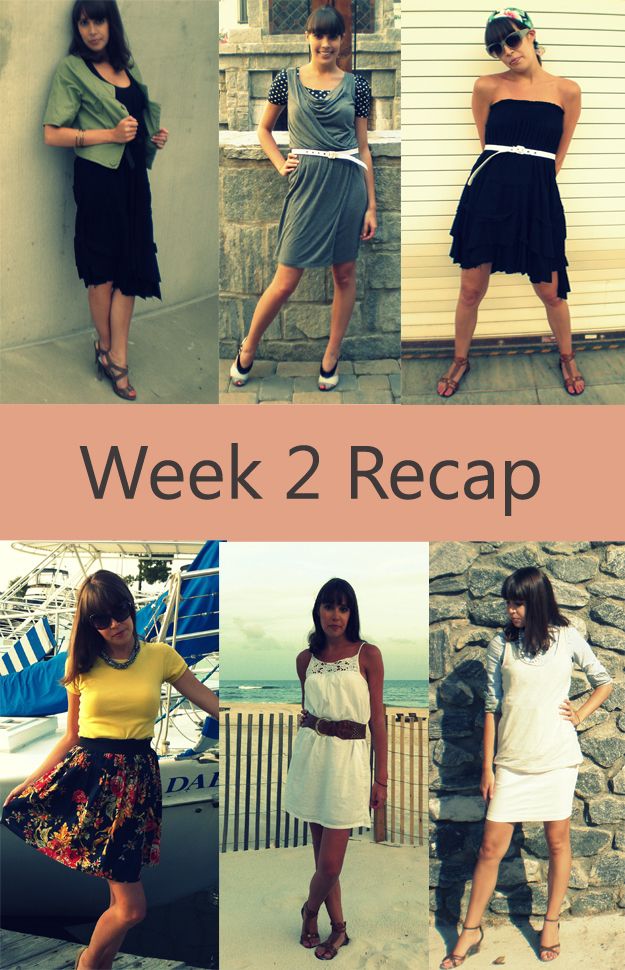 If you're new to the blog, I'm taking on a 30 for 30 challenge hosted by one of my favorite bloggers,
Kendi
. I have picked 30 pieces of clothing (including shoes) and will be remixing them into 30 outfits. Oh yeah, and I can't shop the entire time! The point is to help you miss all your other clothes so much that you don't feel like you always need something new. It's like quitting your shopping addiction cold turkey. It also forces you to be really creative remixing all your outfits~ which is a lot of fun!
**
Kendi
just posted an excellently written post that pretty much sums up what this whole fashion blog is all about! Sometimes I feel so superficial blogging all about fashion. When it comes down to it, I know it doesn't really matter what I wear! I dress the way I do because it's fun! For me, it's not about keeping up appearances by having all the latest designer label handbags; it's just a great way to express my creativity! It's just like any other hobby or talent anyone might have. I'd rather be shopping or reading Instyle magazine than watching football, playing video games, or playing a musical instrument. I love that Kendi brought this up~ I hope it clears any misconceptions up that we fashion lovers are not shallow. Whew~! Glad to get that out.
Have a great weekend everyone!
Tweet