Happy Friday everyone! Today's outfit is a 2 for 1 deal! Here's my work to weekend look...
(please excuse my sloppy photoshop skills and the fact that half of my toes are missing).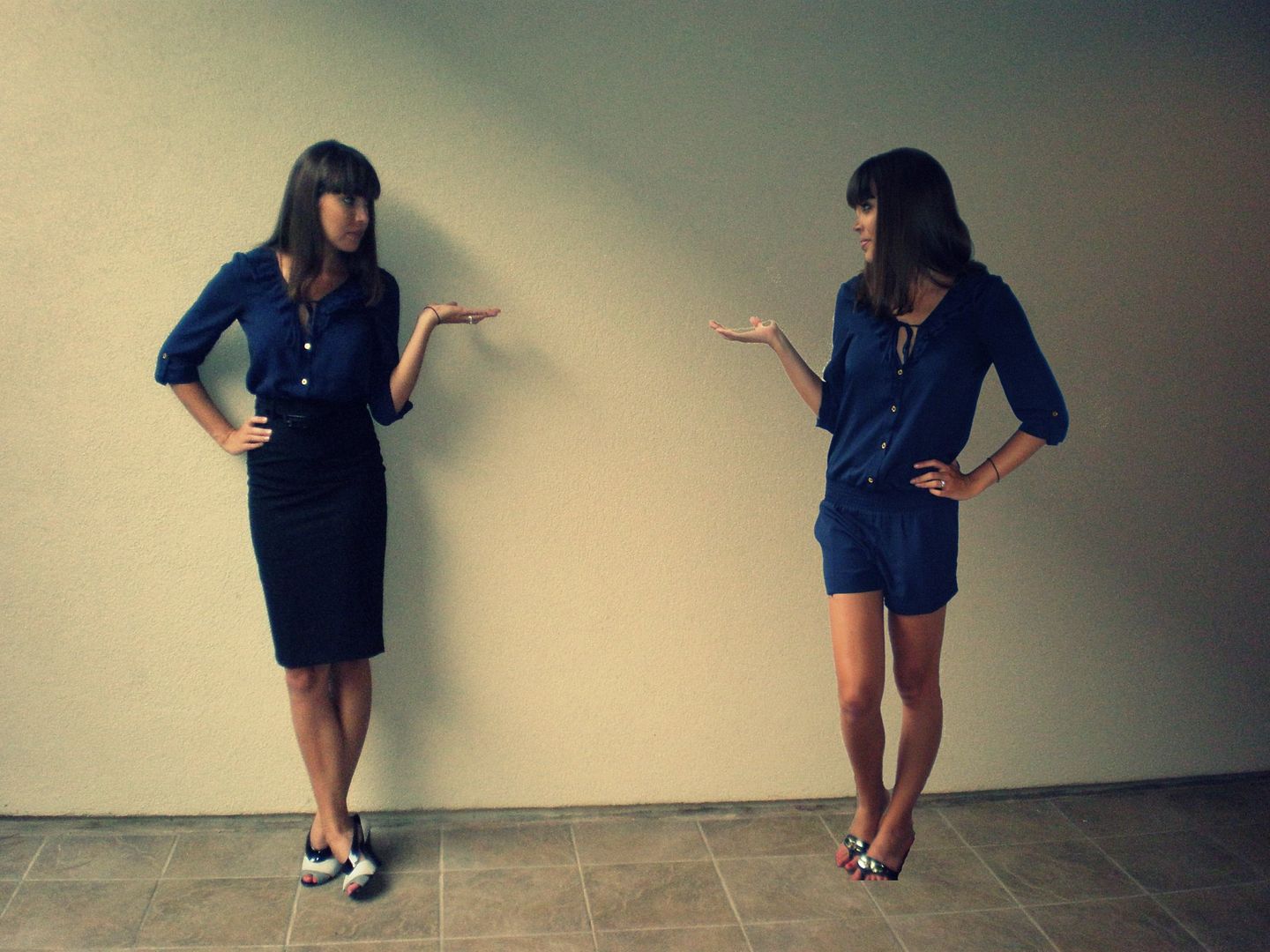 On Fridays we typically head straight from the office to a restaurant (preferably with an outdoor patio) to unwind from the busy week! This time, I just stripped down to my romper, threw on some flip flops, and I was good to go!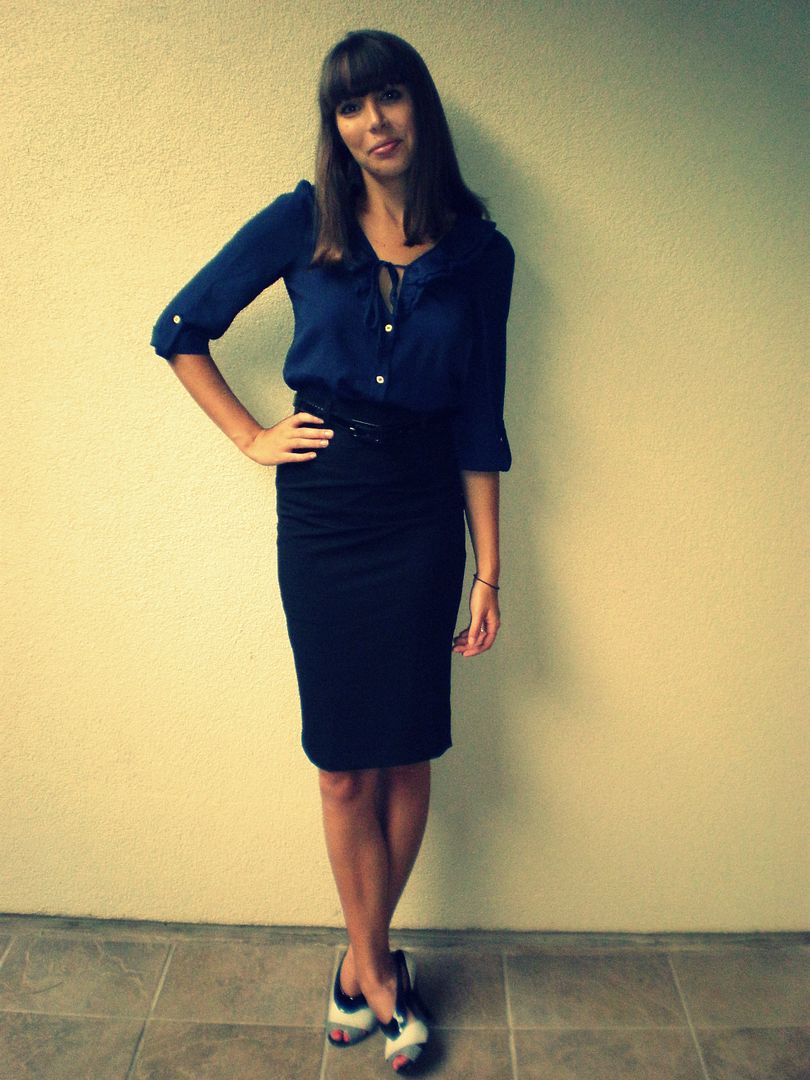 I just love this romper! I was glad I finally came up with a way to wear it to work! The only downside was when I had to use the bathroom. It took me forever to unzip, untie, and unbutton everything and then put it all back together!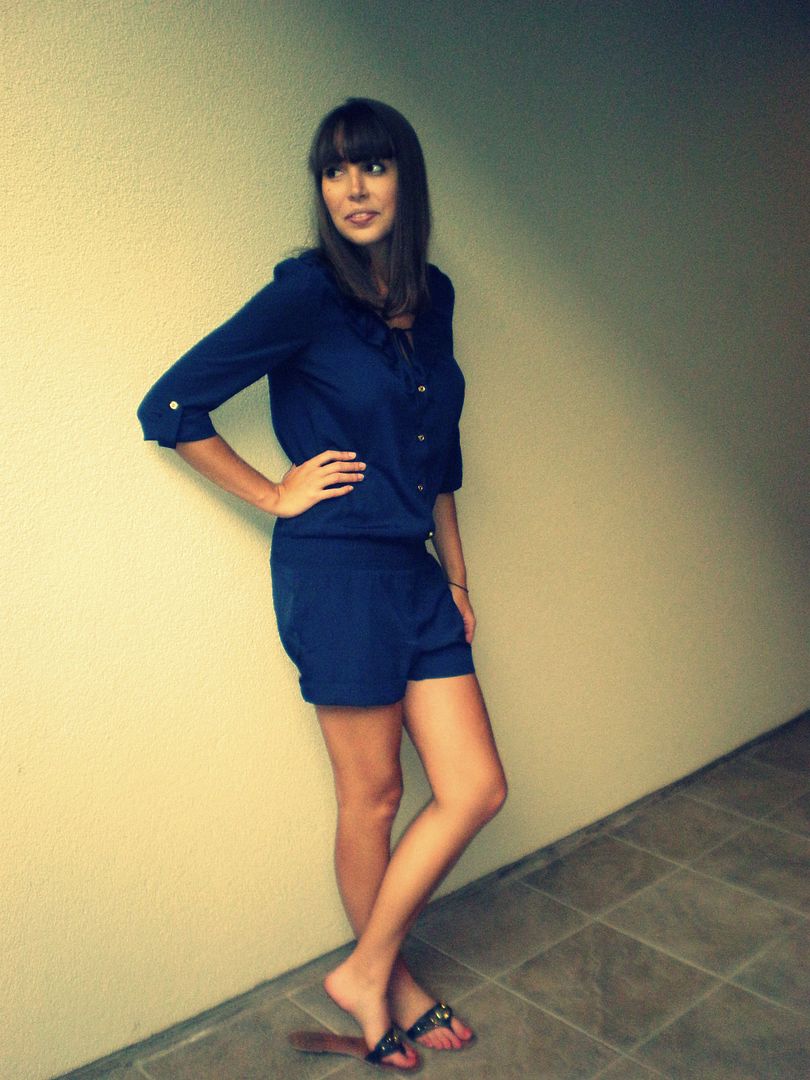 Remember when Arden B. was so awesome?!! I don't know (maybe it's just me) but I think their style has changed a lot lately. It's just not my style anymore. I was glad when I saw this cute romper though. I found it for only $5 thanks to
Shop It To Me
! How could I pass it up?!
..................................
Outfit details:
Romper/Top: Arden B. (via Shop It to Me for $5!!!)
Skirt: Forever 21
Work shoes: Steve Madden
Weekend shoes: Target
.................................
Enjoy your weekend everyone!
Tweet