This outfit seems so quintessential of what Stacey London might tell someone to wear, that I hesitated to even post it~ haha! Just like 1+1=2 every time,a pair of dark straight leg jeans + a jewel tone ruffle top + patent leather pumps+ a great accent necklace= a great outfit every time. I can think of few occasions in my life where this would not be appropriate.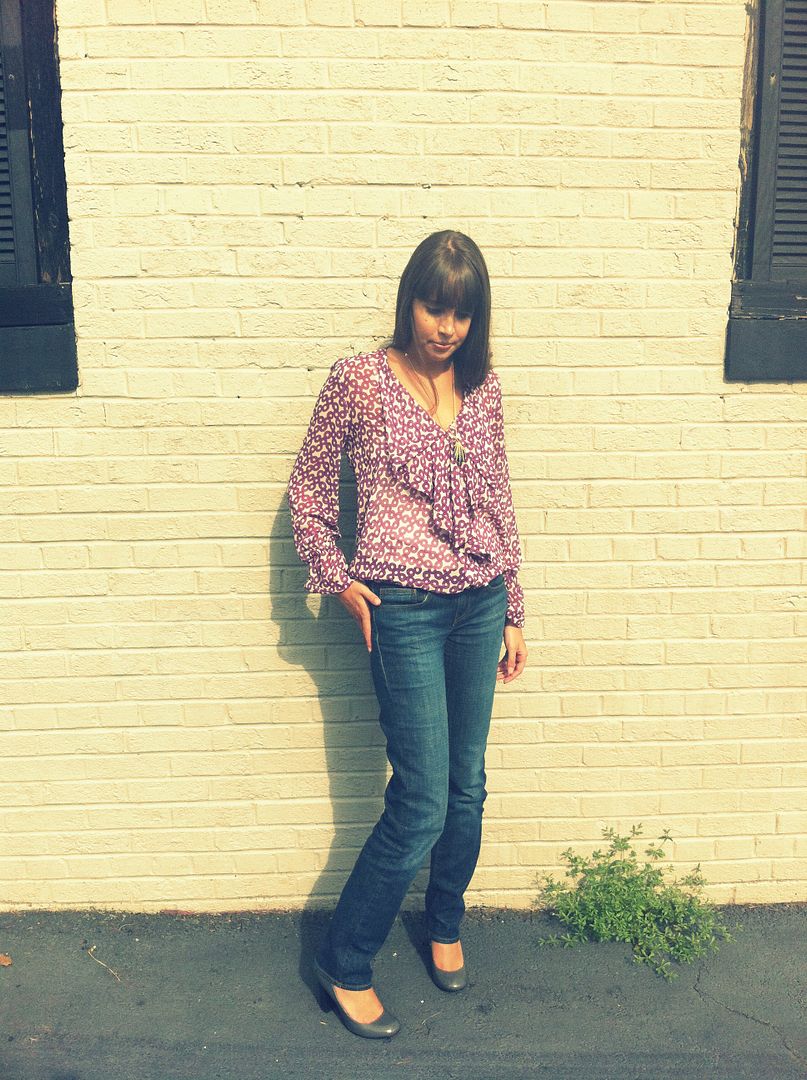 I'm like a magnet to prints when it comes to shopping, so I grabbed this Zara top and "suggested" Matt get it for me for Christmas. He can take a hint.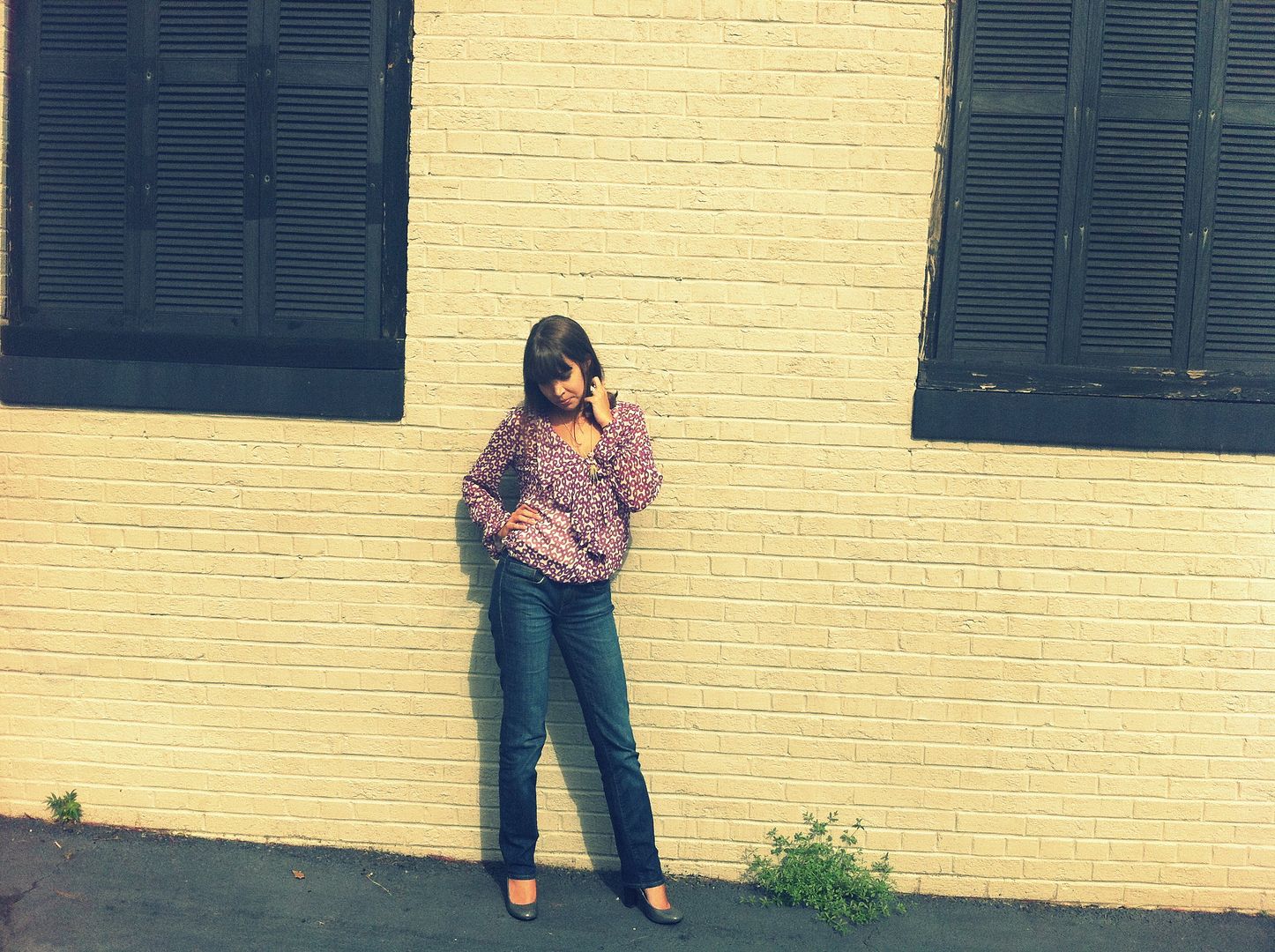 Don't we love
Zara
?! I was so glad to have a Zara close by when I moved to Atlanta. If you don't have one near you, you're in luck! Zara opens its online store Sept 2nd!! (This may be bad for my work productivity).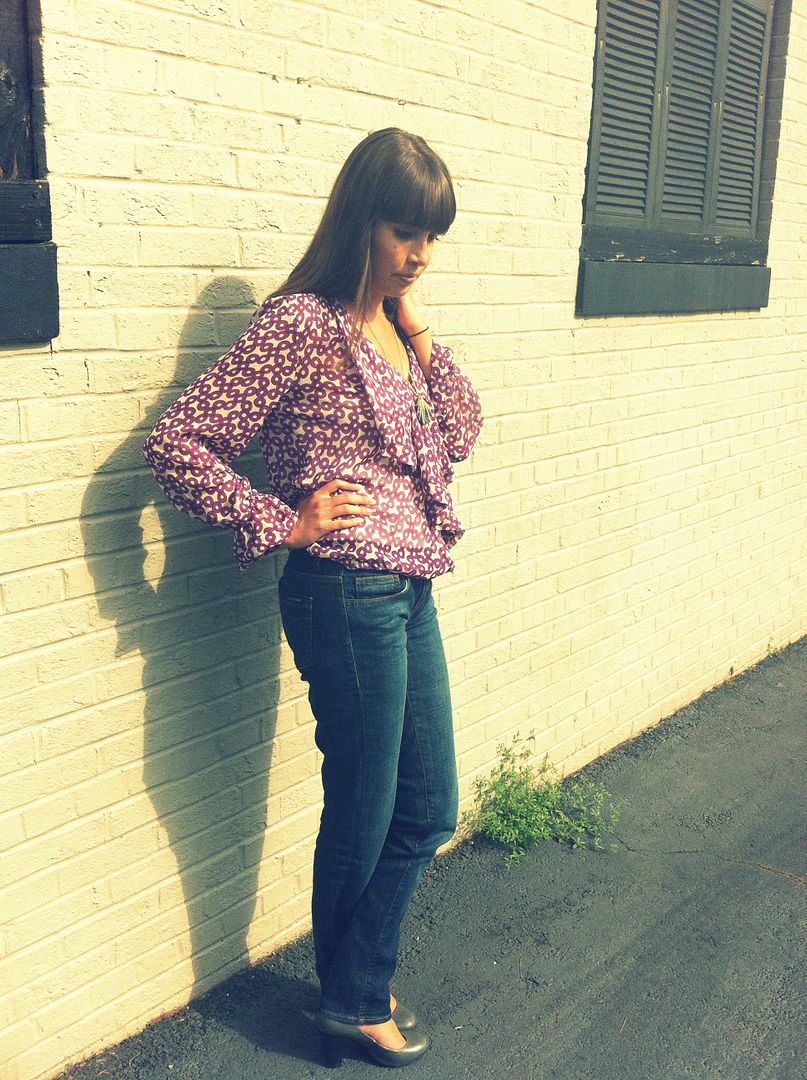 I'd never really shopped at Calvin Klein until they had a going out of business sale. I got these jeans for $12! Aannd so it goes... you finally find a pair of great fitting jeans, and the store shuts down the next day.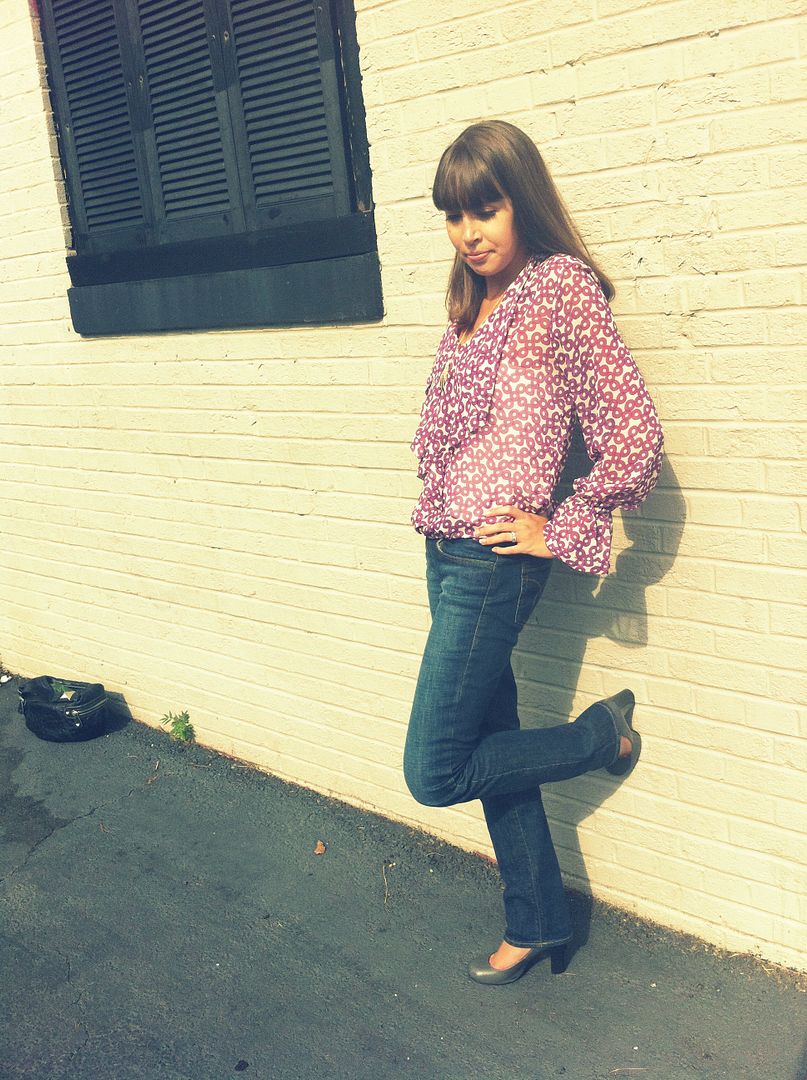 ................................
Outfit Details:
Top: Zara
Jeans: Calvin Klein
Necklace: Forever 21
Shoes: Old Navy
................................
Preash you stopping by ;)
Tweet