To celebrate the first day of September, I broke out my favorite pair of pants!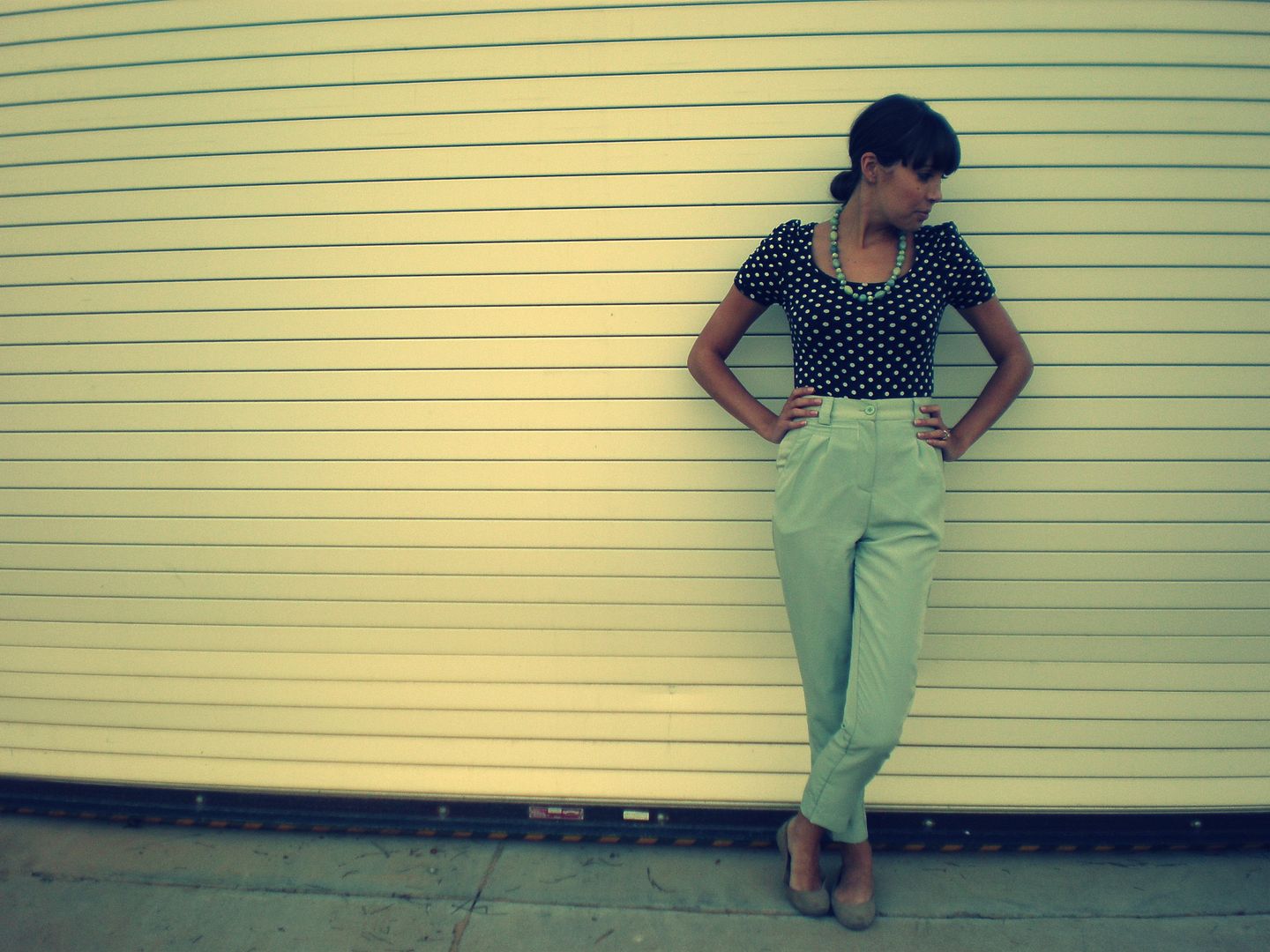 Ok, so I'm not as sick of my 30 pieces as I thought I would be. This polka dot top keeps popping into my outfits!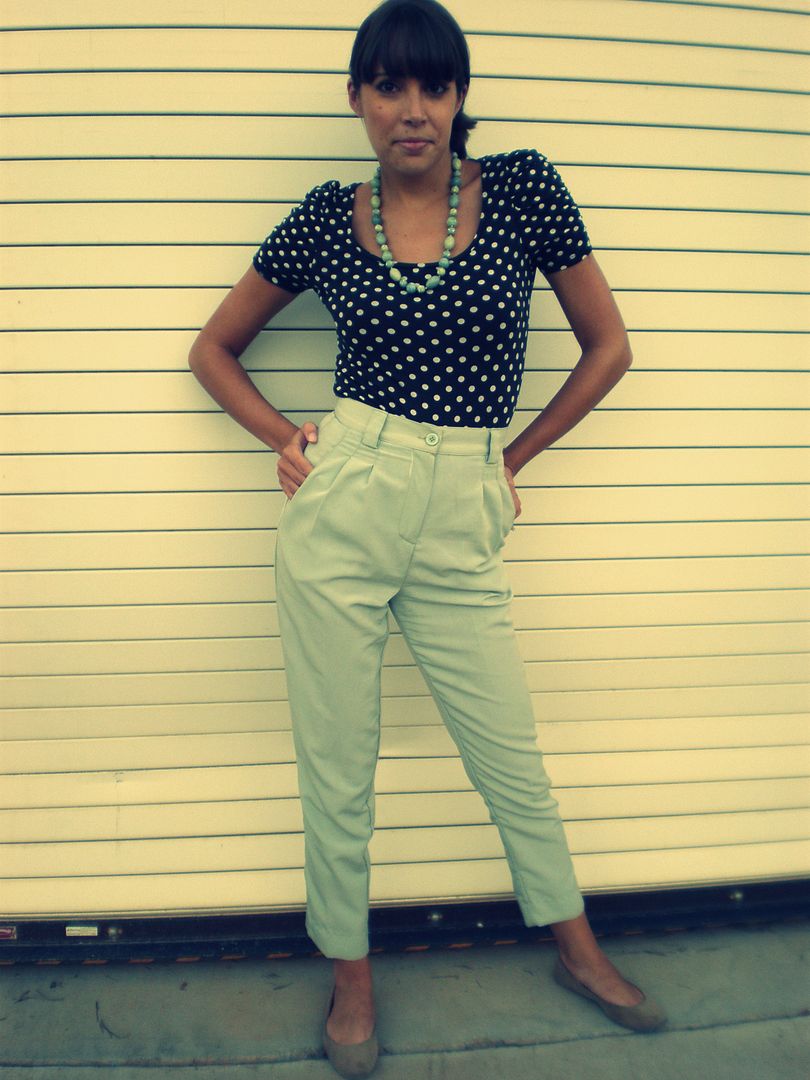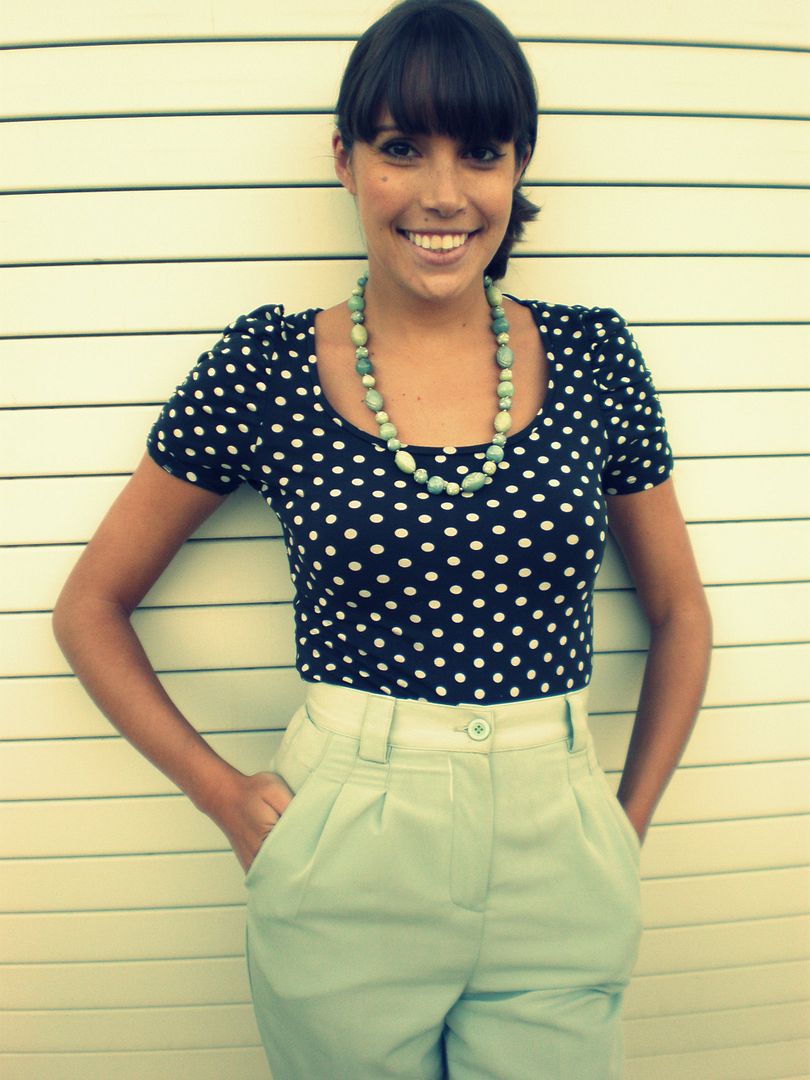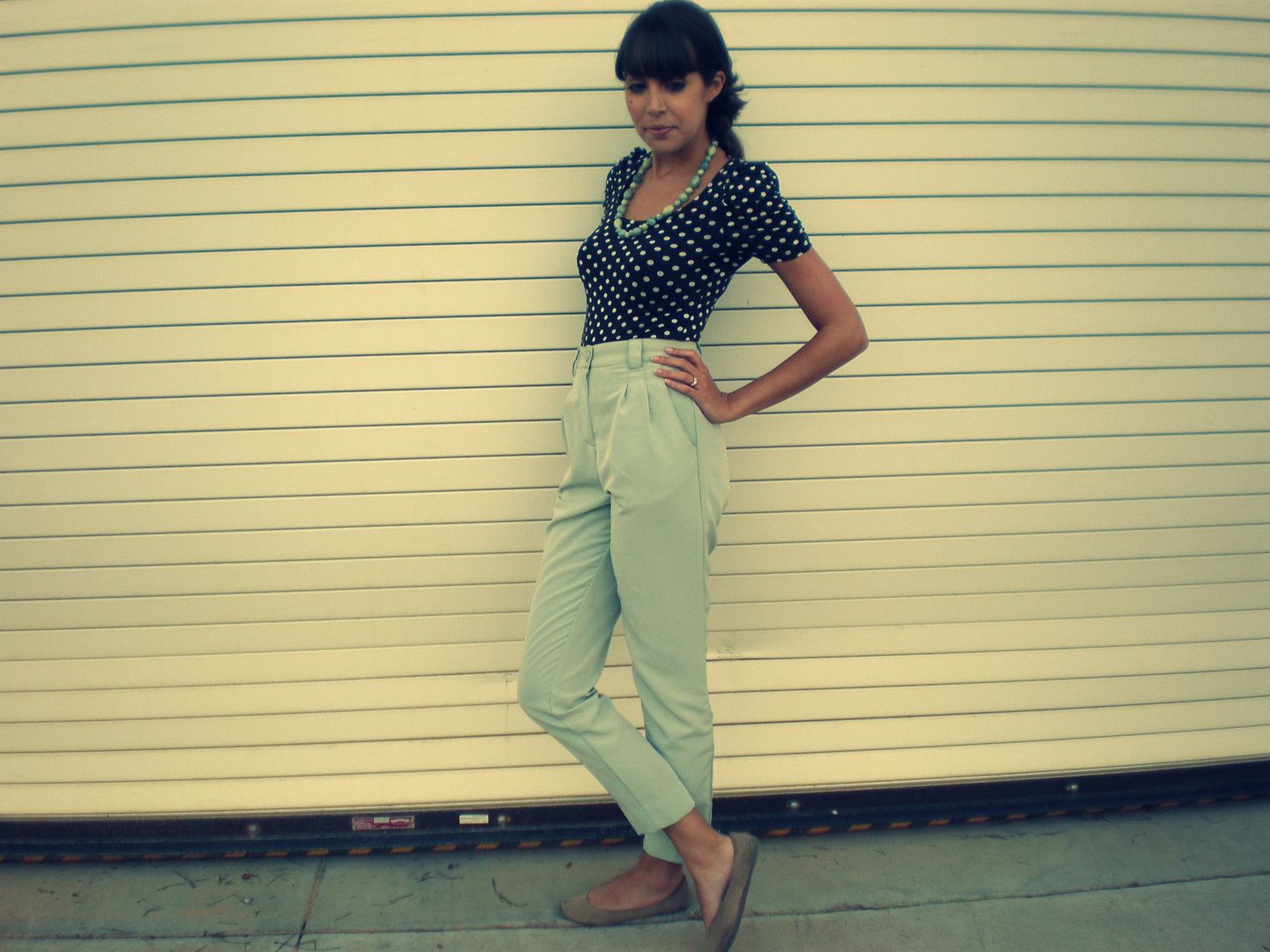 Pants: American Apparel (Warehouse sale score)
Top: H&M
Necklace: Vintage
Shoes: Old Navy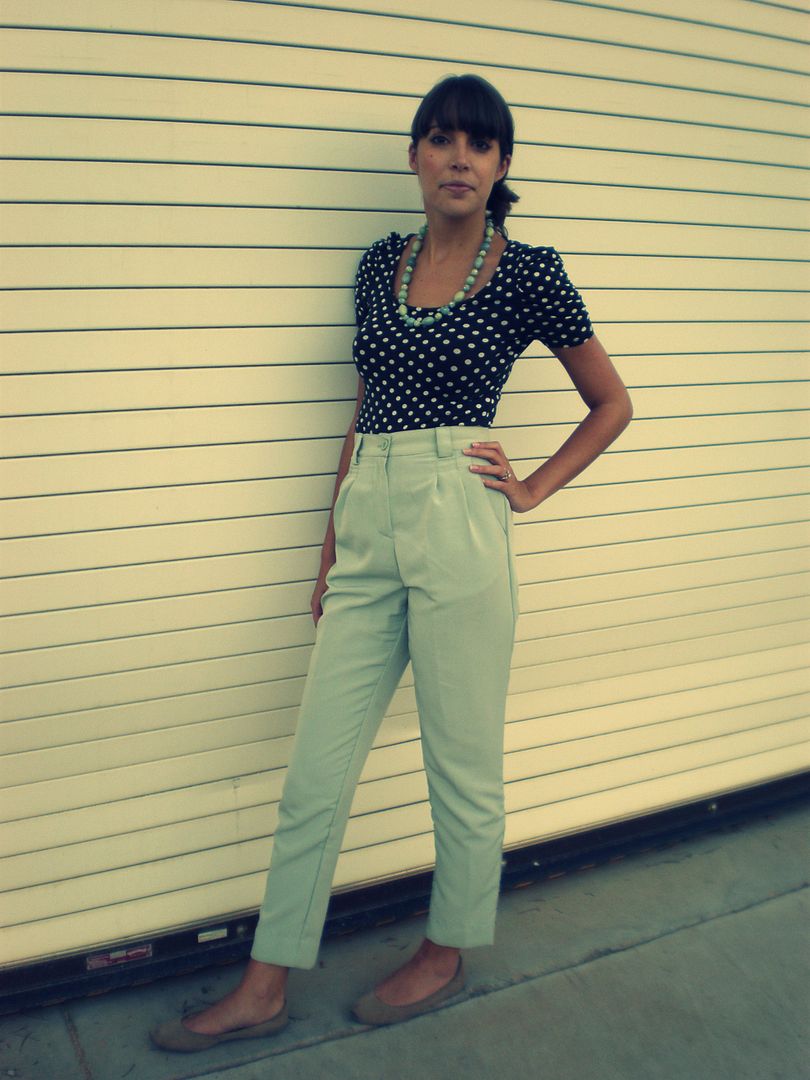 I think September is my all time favorite month! There are so many things to look forward to! Besides the weather getting cool enough to wear my new gray lacey tights, here are a few other things I'm really pumped about.....
September 2nd:
Zara Opens Online Store~ haven't we all been waiting for this?!
September 7th:
Labor Day~ boy do I need a day off!!
September 10th:
Fashion Night Out- Atlanta! (I wish I was going to the one in New York, but I'm so glad there's one here!) Anyone else going?!!
September 9-16
New York Fashion Week!! I'm not going this year, but I will be anxiously awaiting blogger and magazine reports!
September 13th:
Final season of Oprah premiere!
September 21:
Season premier of Glee!
September 23:
Season premiere of the Office and 30 Rock~!!
September 27th:
Our 1 year wedding anniversary!! I'll be sharing all about my wedding fashion/ sewing/ DIY ideas that whole week!
Bring on September!!
Tweet