For our anniversary last weekend, we decided to take a little trip to Charleston, SC. We rented a cute little private yacht for a couple of nights~ it was quite an adventure! I just had to wear my striped blazer with nautical buttons~ of course!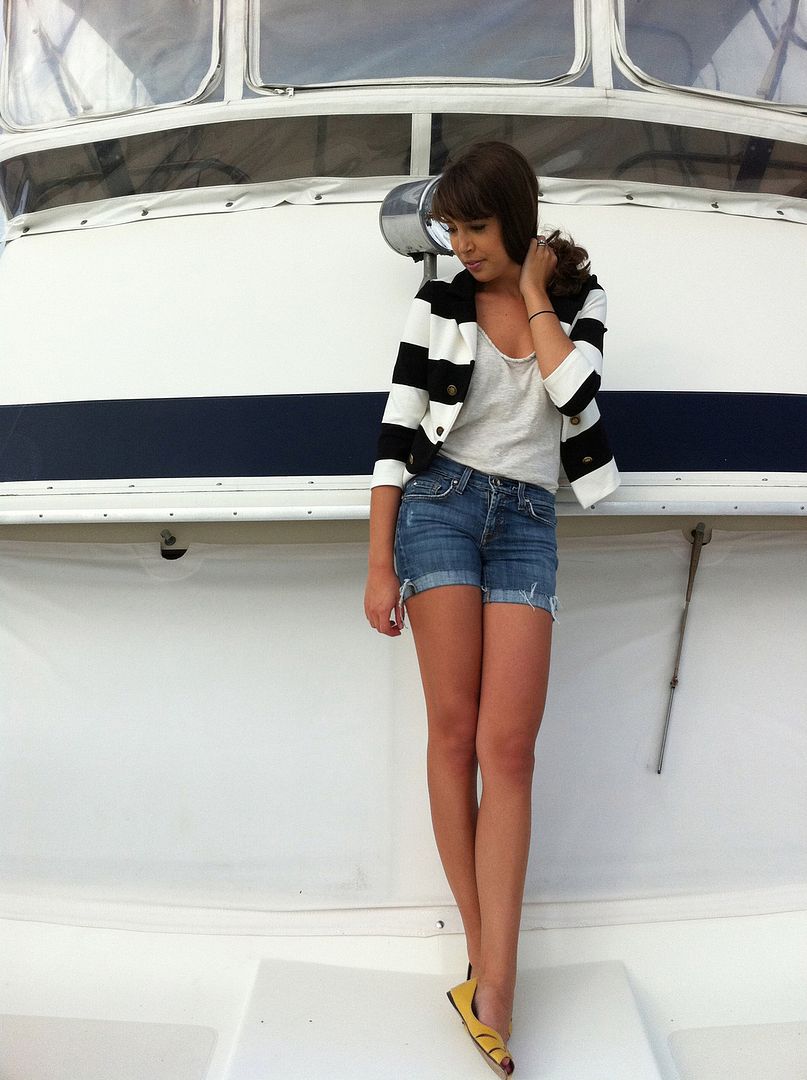 I discovered the yacht through a really neat website called
airbnb
. You should check it out if you're looking for a unique vacation experience! Neither of us had ever been on a yacht before, so we thought it would be a fun way to celebrate our one year!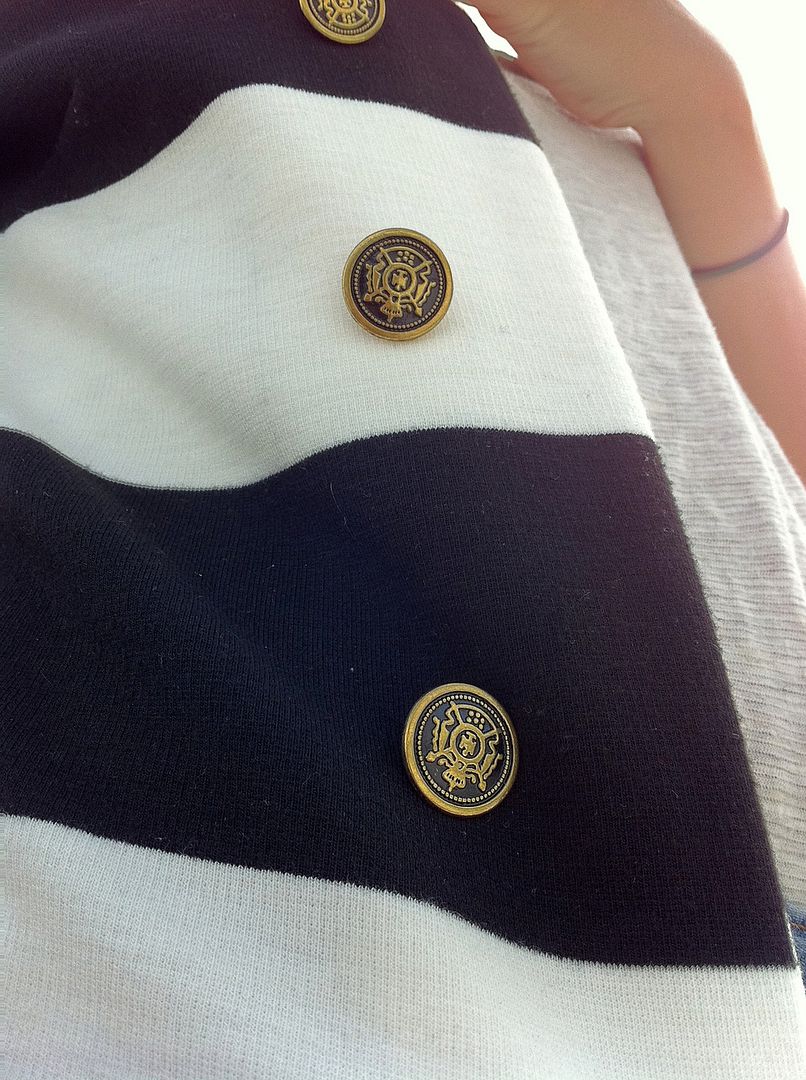 Once we figured out how to work the toilet and got used to the constant smell of gasoline it turned out to be really romantic~ haha! It was neat to be able to sun tan and watch for dolphins from the bow of the yacht. It even had a little kitchen and cable TV (so Matt didn't have to miss his football game). We were able to walk to some great seafood restaurants and the beach.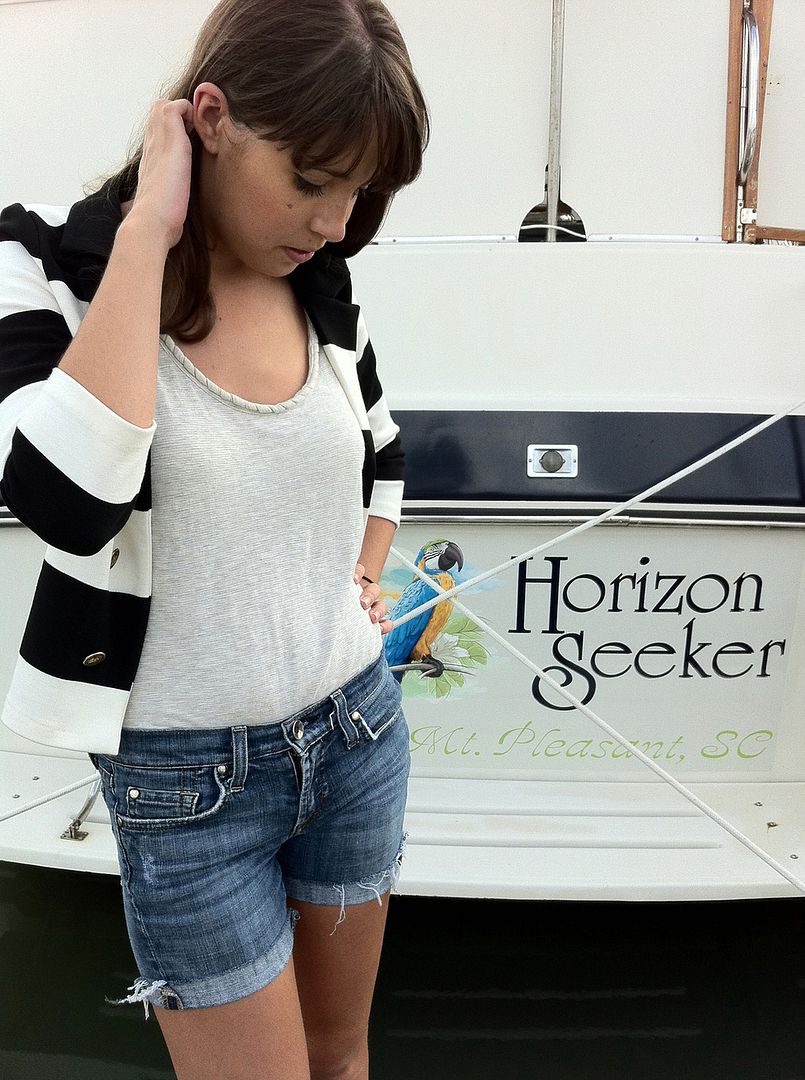 I wore this blazer again, but this time I decided to dress it down by pairing in with denim cut-offs (a little shipwreck island-ish perhaps?). It was extremely hot so for the remainder of the trip I pretty much just wore a swimsuit! We even had to sneak into a nearby resort's pool to cool off (I was a little skiddish about diving into the middle of the ocean).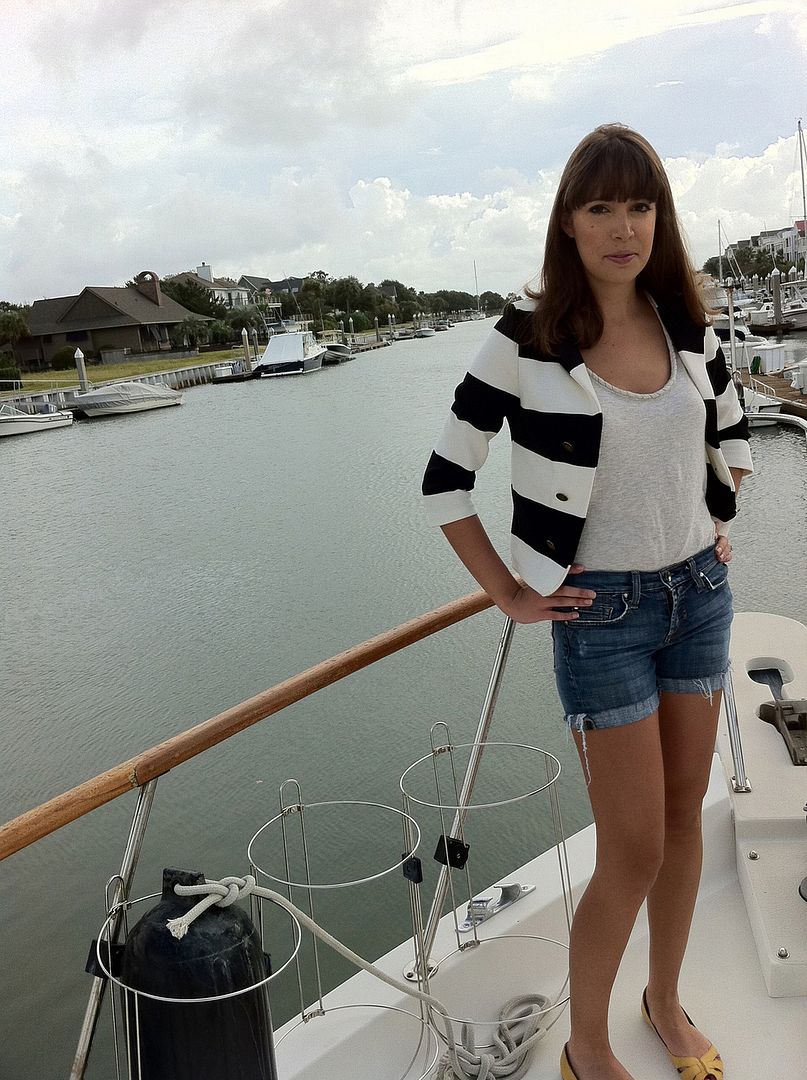 The sunsets were absolutely gorgeous! I think I want to move here when I retire. What an adorable little beach cottage community!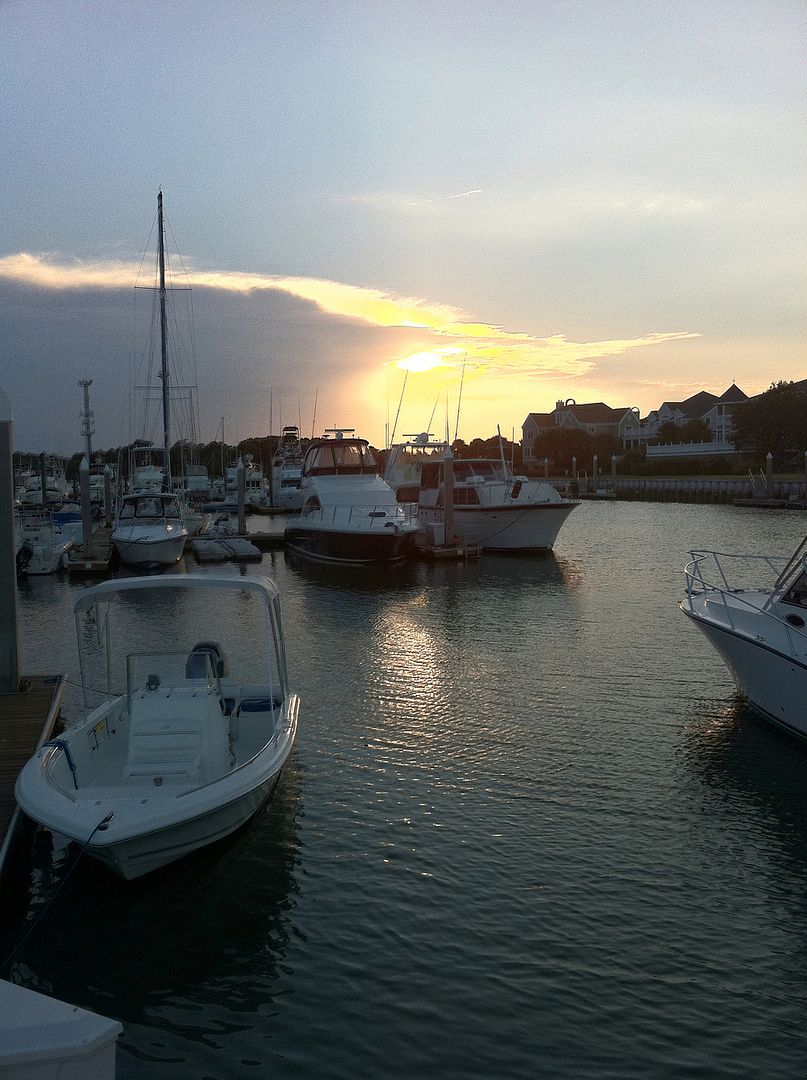 ............................................................
Outfit Details:
Top: Loft
Blazer: H&M
Shorts: Arden B. (cut off and frayed by me)
Shoes: Target
..........................................................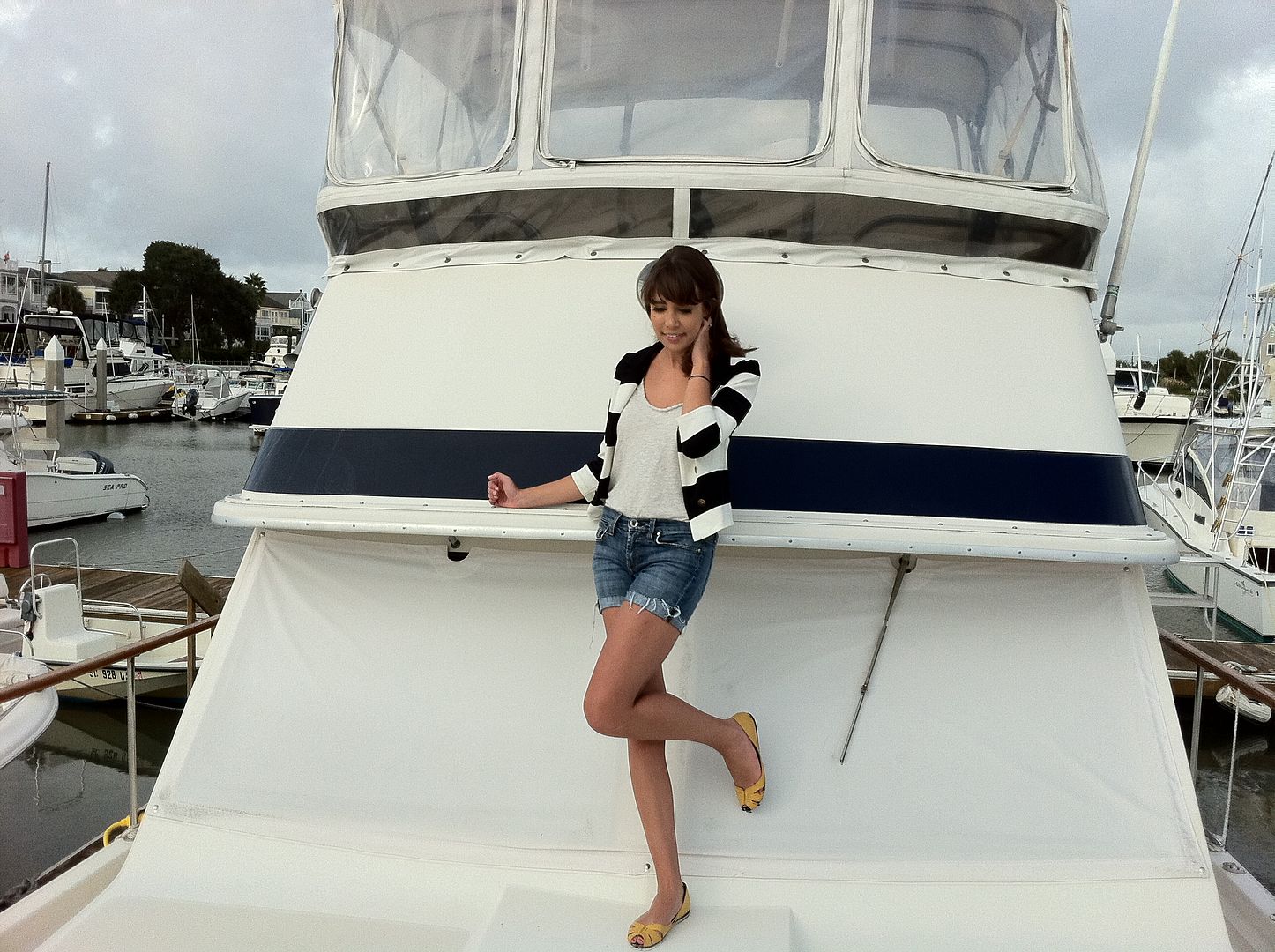 Tweet