It's wedding week here at Pocket of Presh! To celebrate my one year anniversary, I decided to do a series of posts on the big day! Today's topic: My dress~!
Like the bridesmaid dresses, I decided the only way to get exactly what I wanted was to make my own wedding dress! One year, ten yards of ivory silk duchess satin, and 5 minor panic attacks later, my dress was finally complete! In the end it was all worth it!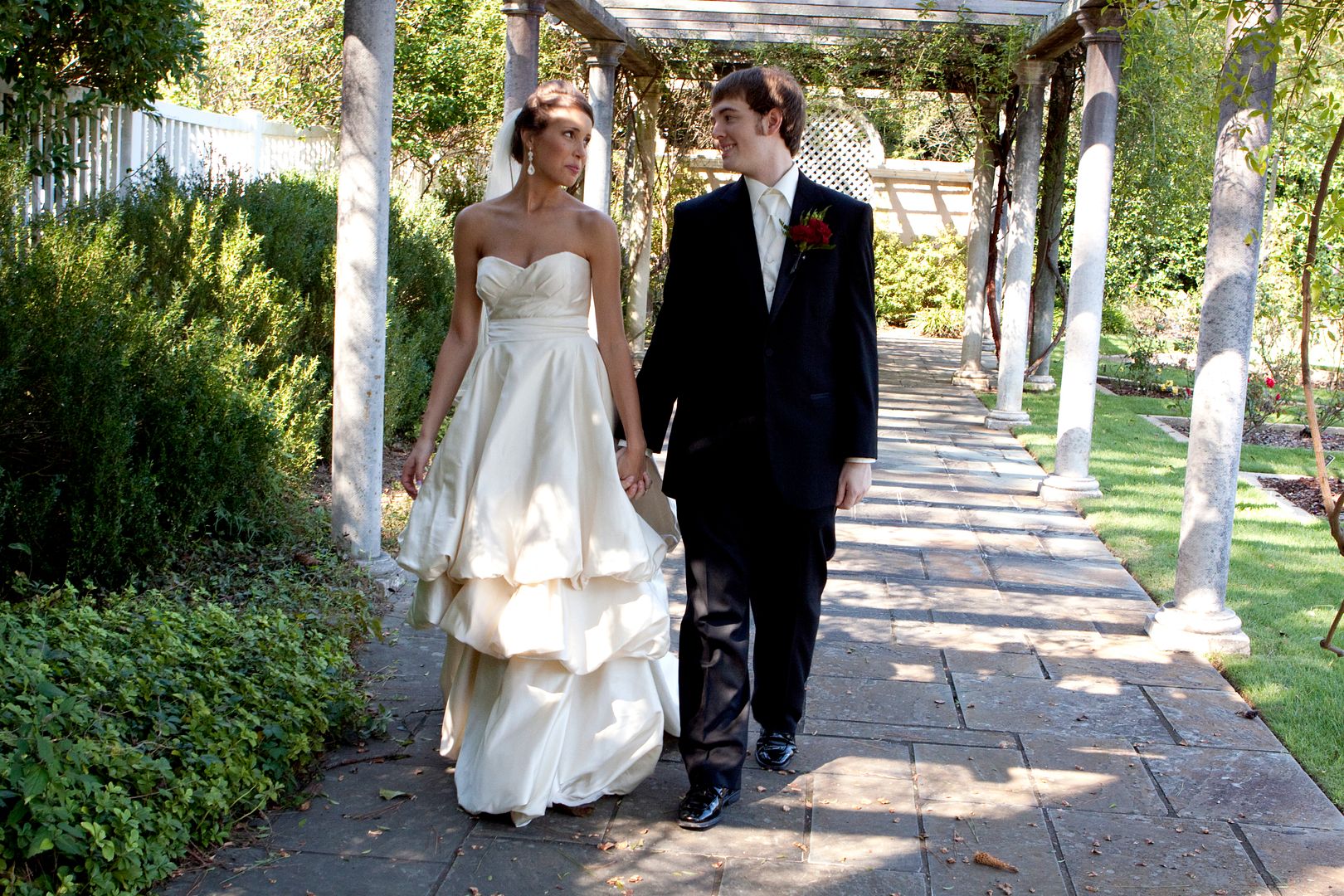 Here I am with my wonderful groom (better known to you as the guy behind the camera) on the happiest day of my life! :)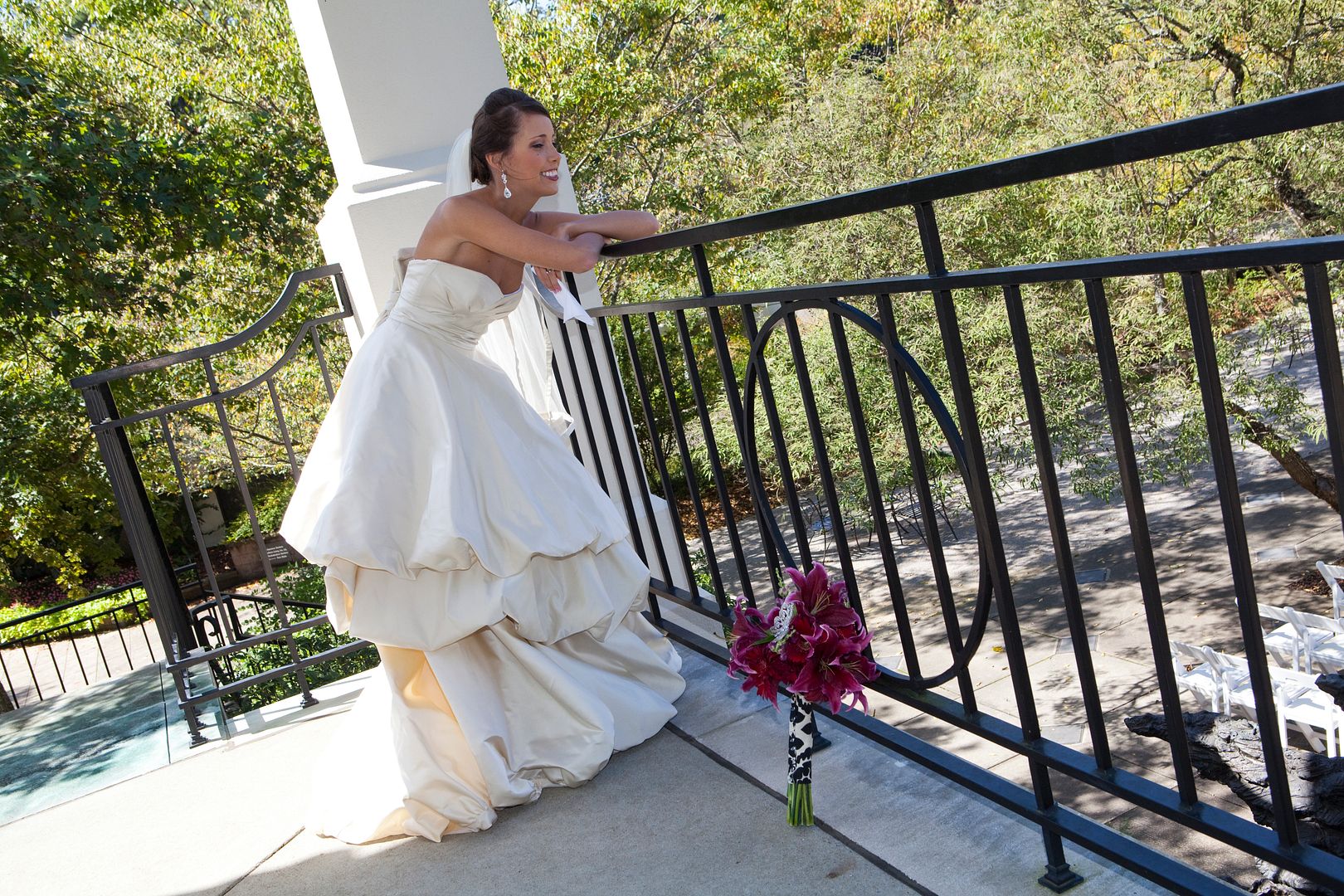 I was inspired by the celebrity wedding trend of having several wardrobe changes throughout the wedding day. Instead of putting on a completely new dress every couple of hours, I thought, why don't I just design a dress to have removable layers? For the ceremony, I wore all three layers for a full on princess effect.
For the reception, I shed the bottom layer to reveal a tea length dress~ perfect for dancing!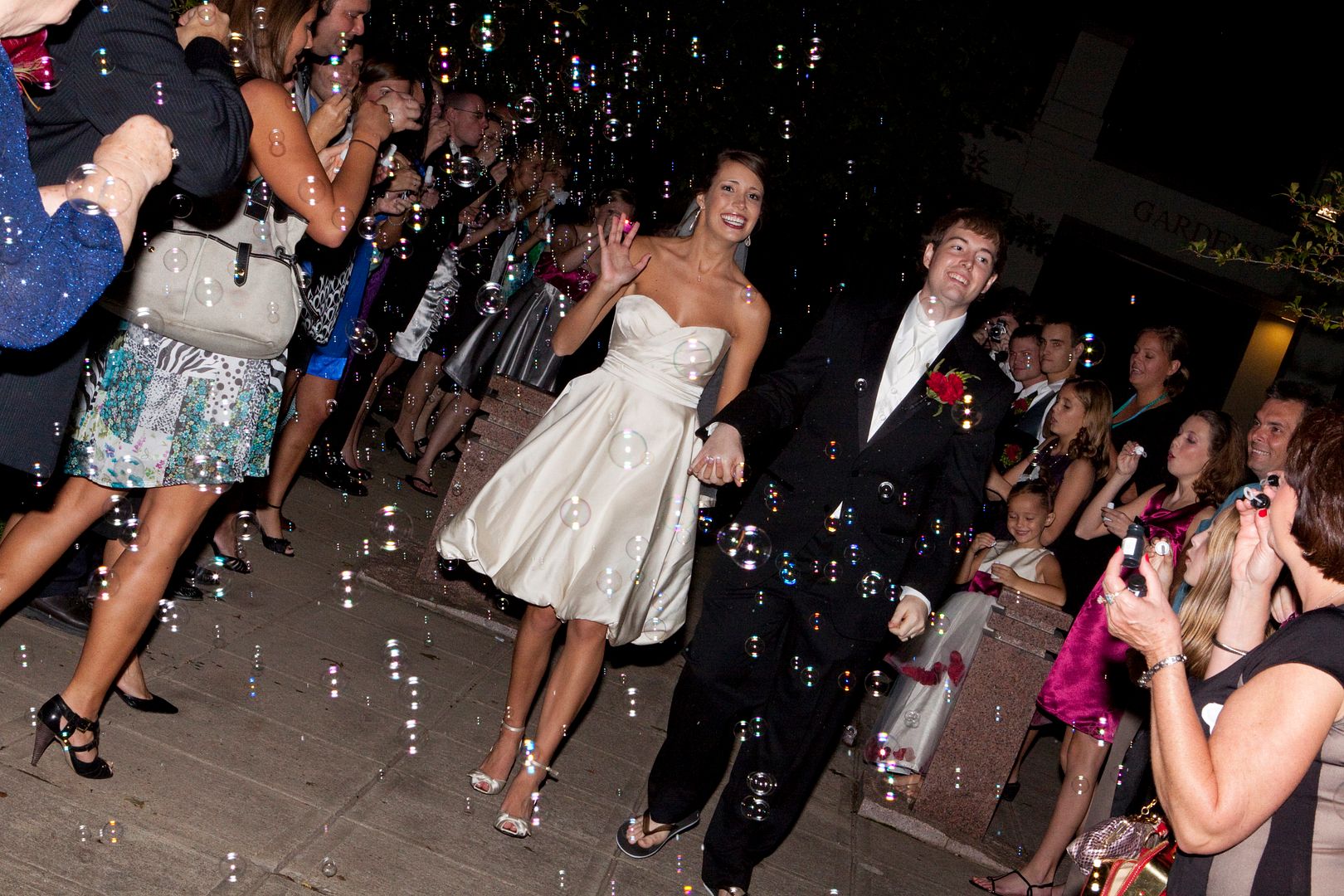 For the grand finale exit, I took off the 2nd layer for a fun above-the-knee look to run through the bubbles in~!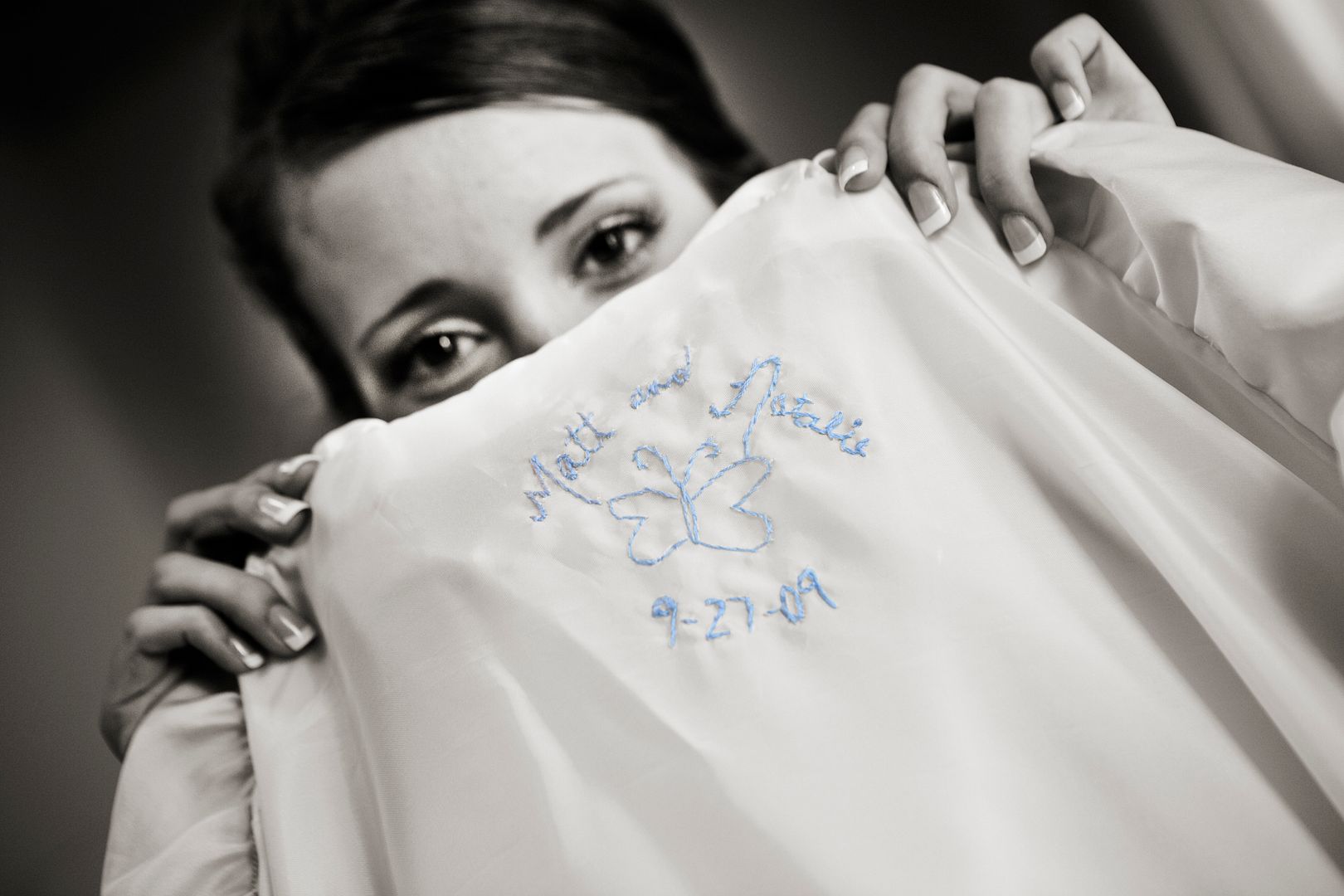 My mom hand embroidered our wedding date in the lining of the dress for "something blue."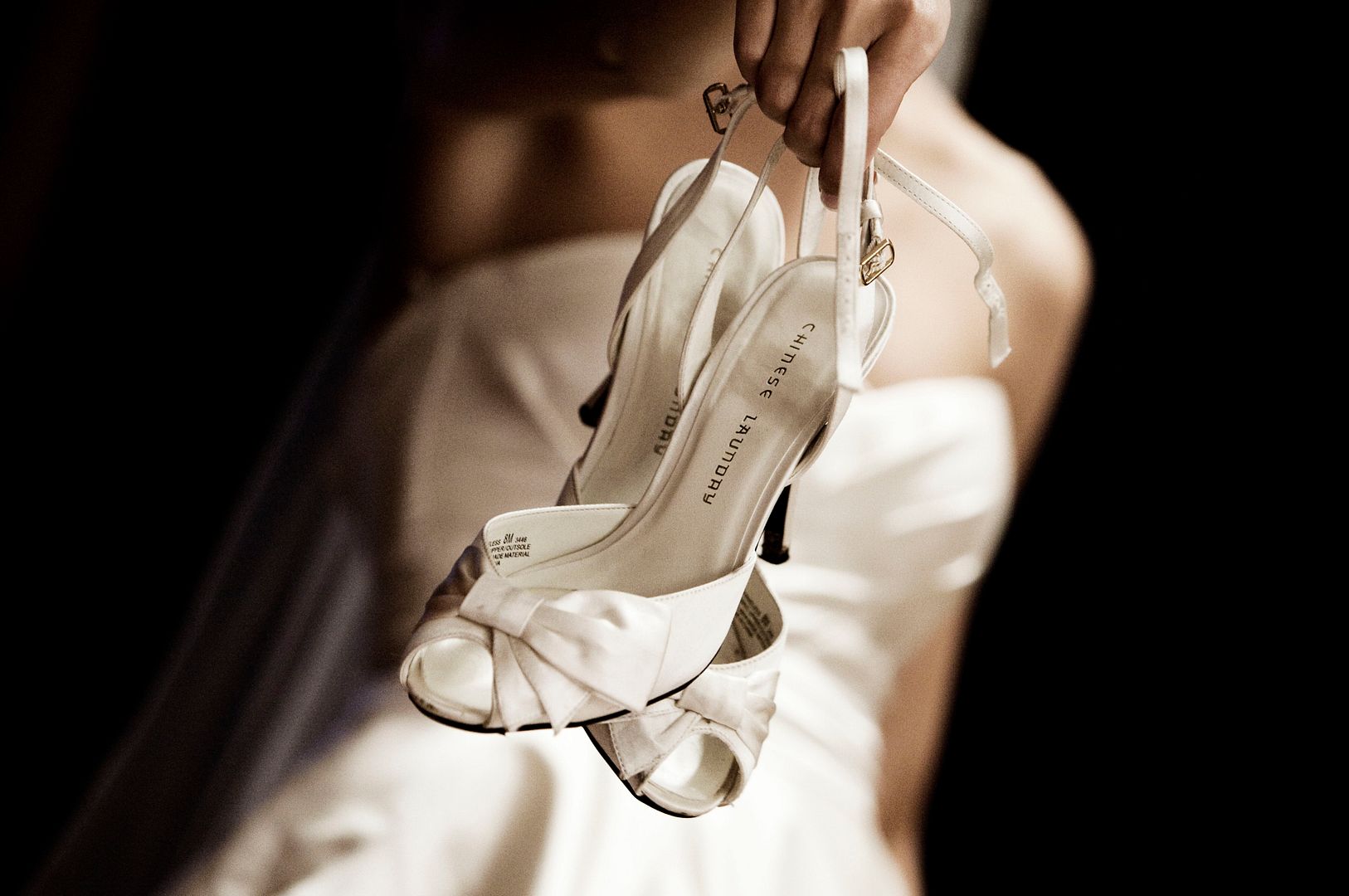 I had a rather difficult time finding some attractive looking bridal shoes. I finally found these Chinese Laudry peep toes on Ebay! I was amazingly lucky to find some that matched my dress and were in my size~ it was fate!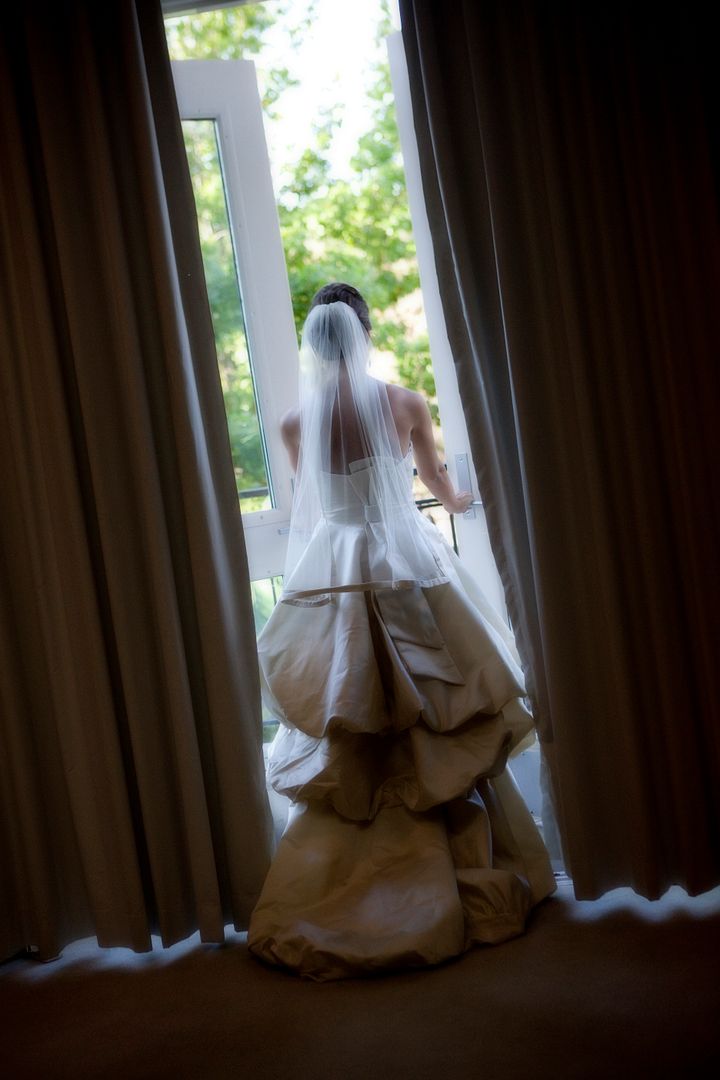 For the back of the dress, I added a giant burberry-style bow (of course I had to have a bow somewhere!).I kept the veil simple so as not to over shadow the dress. I used ivory tulle and bound the edges in the same satin as the dress.
For my garter, I used some of the lace from my mom's wedding dress for "something old."
It was a lot of work, but I wouldn't have changed a single thing about my wedding day! Hope you enjoyed taking a sneak peak into our day!
Tweet