Here are some of my favorite looks of inspiration from New York Fashion Week Sp11! I was able to narrow it down by choosing only looks I could really translate into my own wardrobe. All images are courtesy of nymag.com.
Left: Here's a chic office look by Jill Stuart! I love the mix of silver blouse with gold shoes.
Right: Love all the high-waist pants from ADAM's collection. Do you think I could rock the bun on my head?
Left: How interesting is this giant bow-like collar by Bensoni? I feel a sewing project coming on!
Right: Cynthia Rowley featured so many yummy sherbert colors! And how cute are these giant hole-punched shorts?!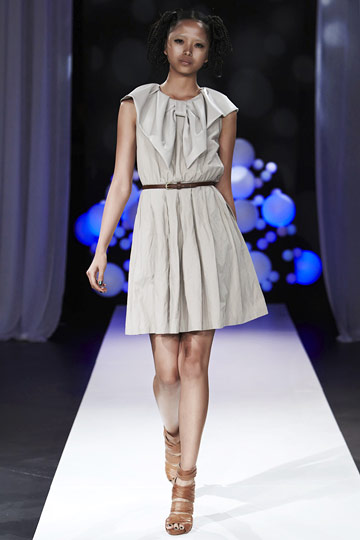 Left: Giant bow? check. High waist pants? check. Jason Wu, you just stole my heart.
Right: You know I'm a sucker for prints! Love Peter Som's mixture!
Left: Check out Philosophy di Alberta Ferretti's cute little sundress. What a perfect look for a day on the beach.
Right: Is this not one of my signature looks? Printed dress, cardigan, and suede flats~ love! Rachel Comey.
Left: Great 50's shirtdress with a pop of red belt by Ruffian.
Right: Some of these looks make me wonder who is inspiring whom~ the street style blogger or the designer? This one looks like it was ripped of the pages of Chictopia~ I love it! By United Bamboo.
Left: Love the whole Native American Vibe from Vivienne Tam's collection. What a cute beaded heart necklace!
Right: I just now discovered Band of Outsiders and I'm totally digging the retro tennis player vibe.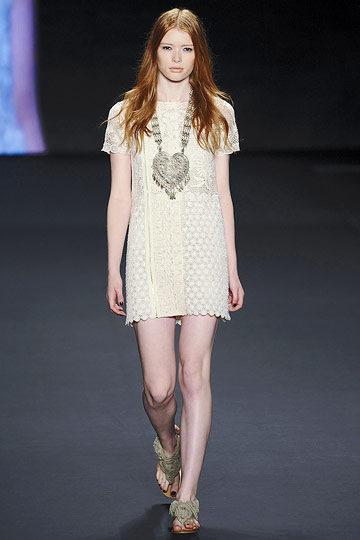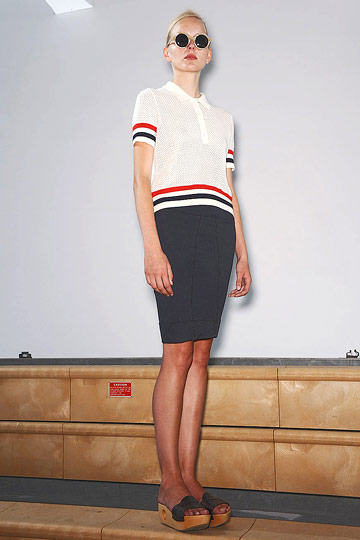 Left: Floral Romper and socks?! Why, thank you Charlotte Ronson.
Right: It took me a while to pick just one favorite from Derek Lam. I suggest you view the entire collection
here
for quite an enjoyable experience.
Left: Love the huge side braid, the pick-up in the skirt, the blouse, the necklace......ok so basically everything about this Lela Rose look.
Right: I think this Prabal Gurung dress would be stunning for a red carpet event.........if only I were going to one of those....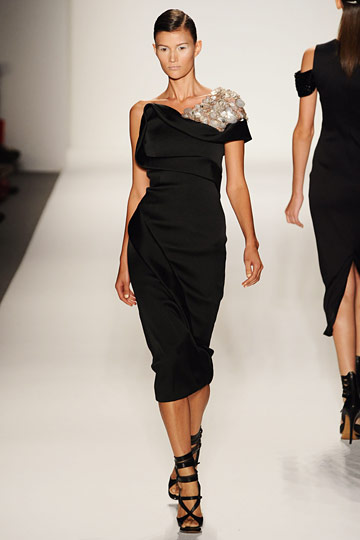 Wow! And there are still more collections to come~eek! Looks like I will be camping out on nymag.com for the next few days!
Tweet