You may be under the impression that I wear dresses and heels to the grocery store, but that is definitely not the case! Sometimes I like to go really casual! Take this outfit for example........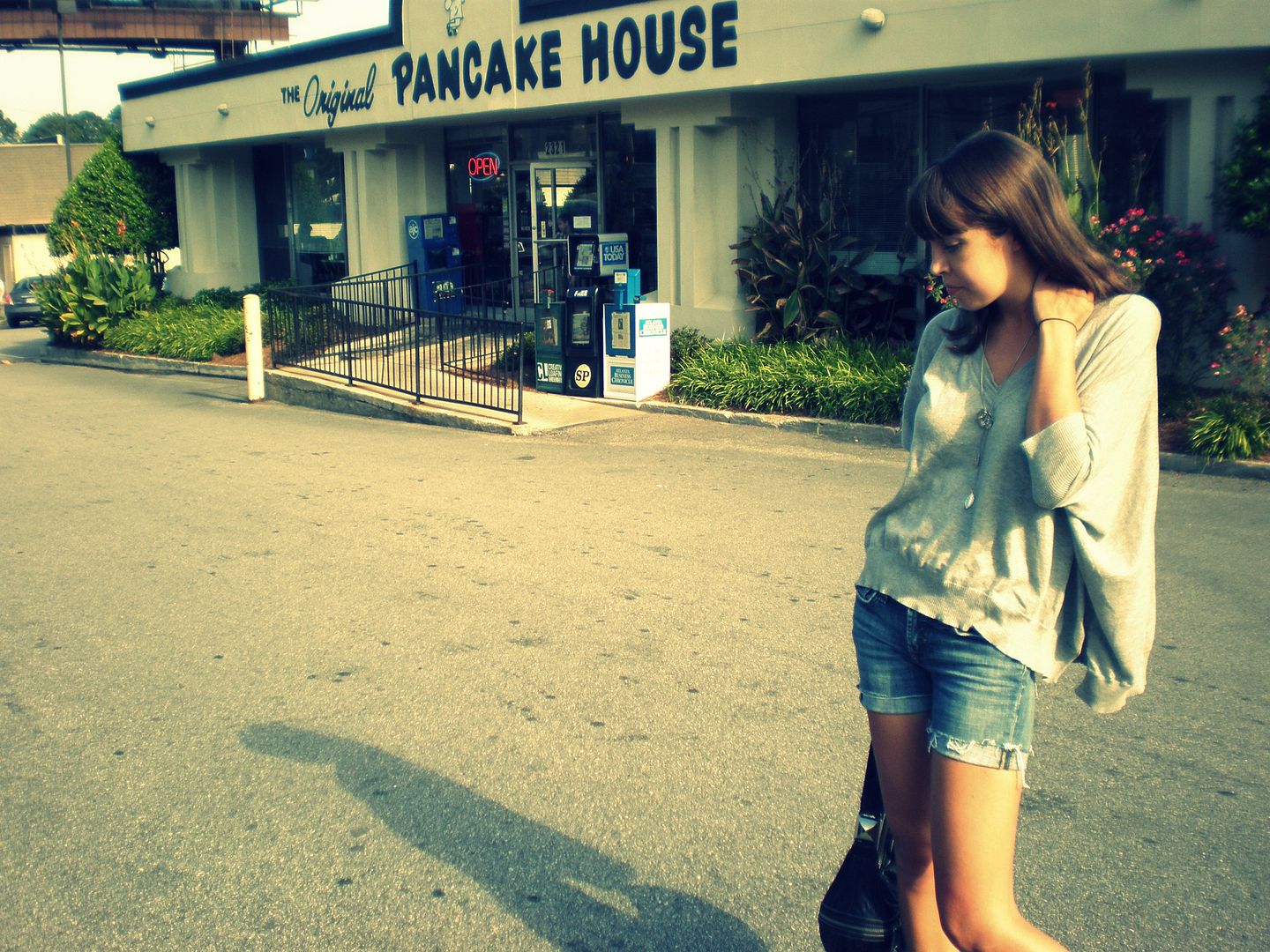 I love Saturday mornings when we have nothing to do! I like rolling out of bed, throwing on denim cut offs and walking right across the street the the Original Pancake House! Soooo yummmy (If you live in the Atlanta or Birmingham area, it's a must. Everything is made fresh daily from the coffee to creamer to syrup. Even their butter is deliciously fresh and soft~ ha! This time I went with the Georgia pecan pancakes...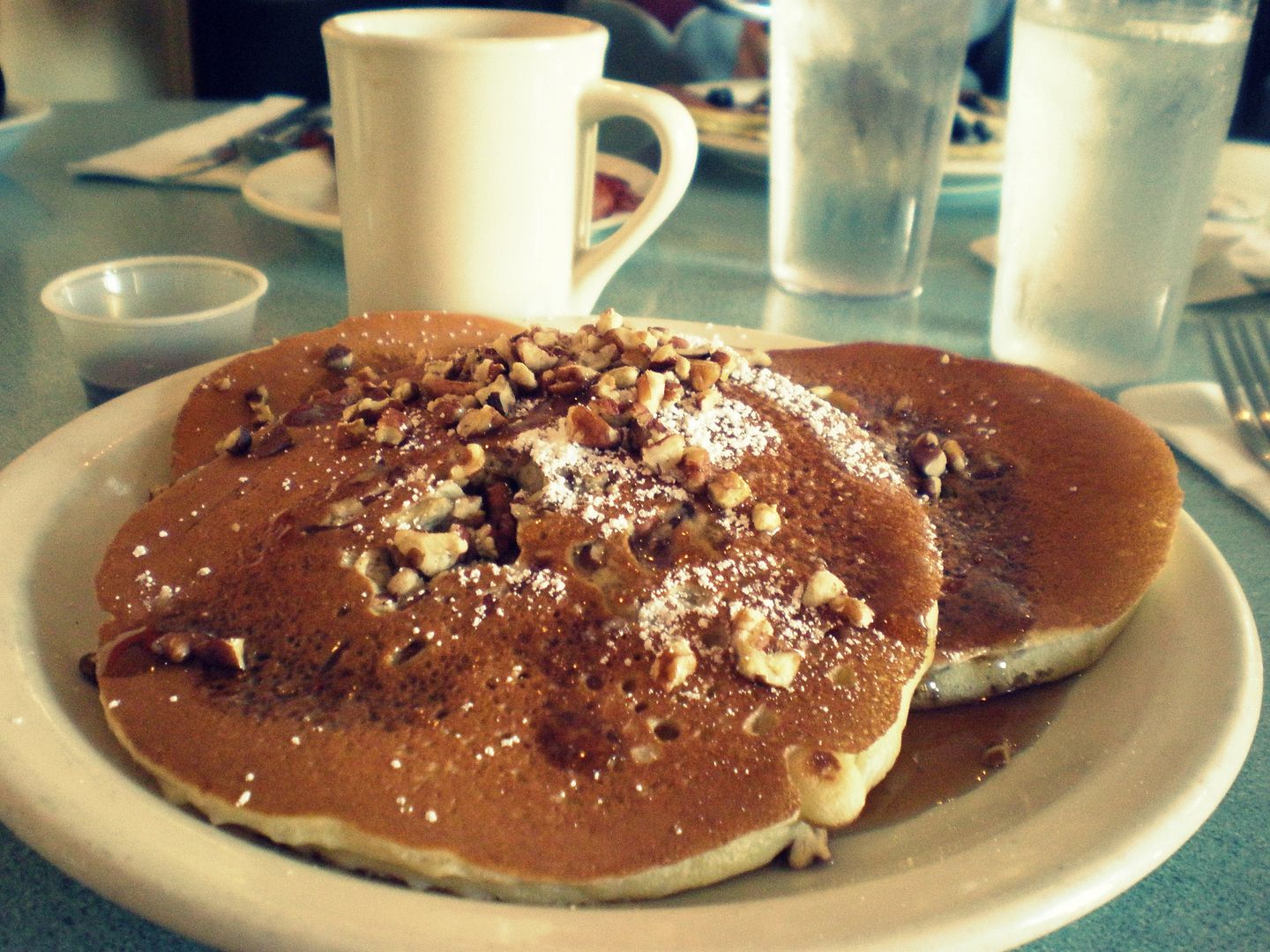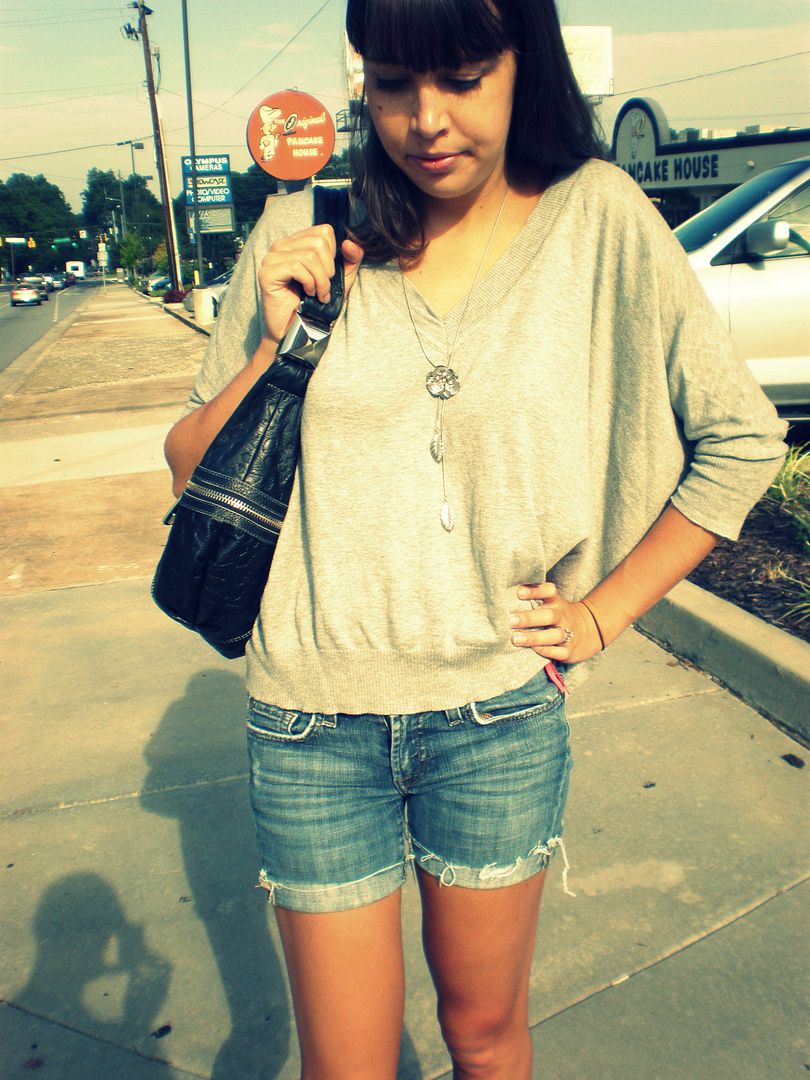 So anyway, back to the outfit at hand... I went with this cozy lightweight batwing sweater thinking the restaurant would be chilly as usual. It's a lot like wearing your boyfriend's sweatshirt, only it's a little more chic!
These shorts were once pants. One day I just put them on and decided they needed a makeover. I took a marker and marked how short I wanted them, took them off and cut. Then, I just threw them in the washer and dryer to fray them up. So easy!
I pulled it all together with a necklace and the most comfortable tennies I've ever put on!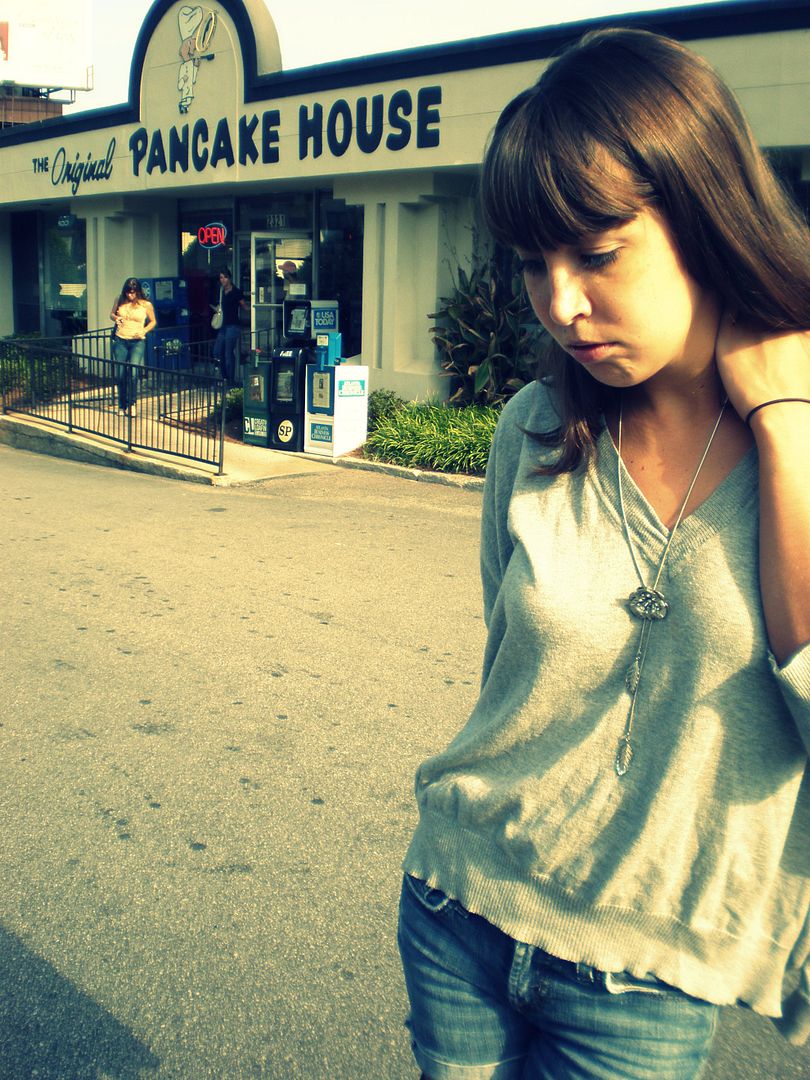 It was a great weekend! Hope yours was just as wonderful!!
..........................
Outfit Details
Top: Forever 21
Shorts (originally pants): from Arden B.
Shoes: Target
Purse: Betsey Johnson
Necklace: Forever 21
.........................
Tweet