Friday night I had the pleasure of meeting one of my favorite bloggers, Scott Schuman of the
Sartorialist
! I was beyond thrilled when I heard that a local art gallery was going to be displaying some of his amazing photography and that he would be making a special guest appearance!
Here is the best shot I was able to get of Scott as he gets mobbed by the crowd! You can see the beautiful Garance too!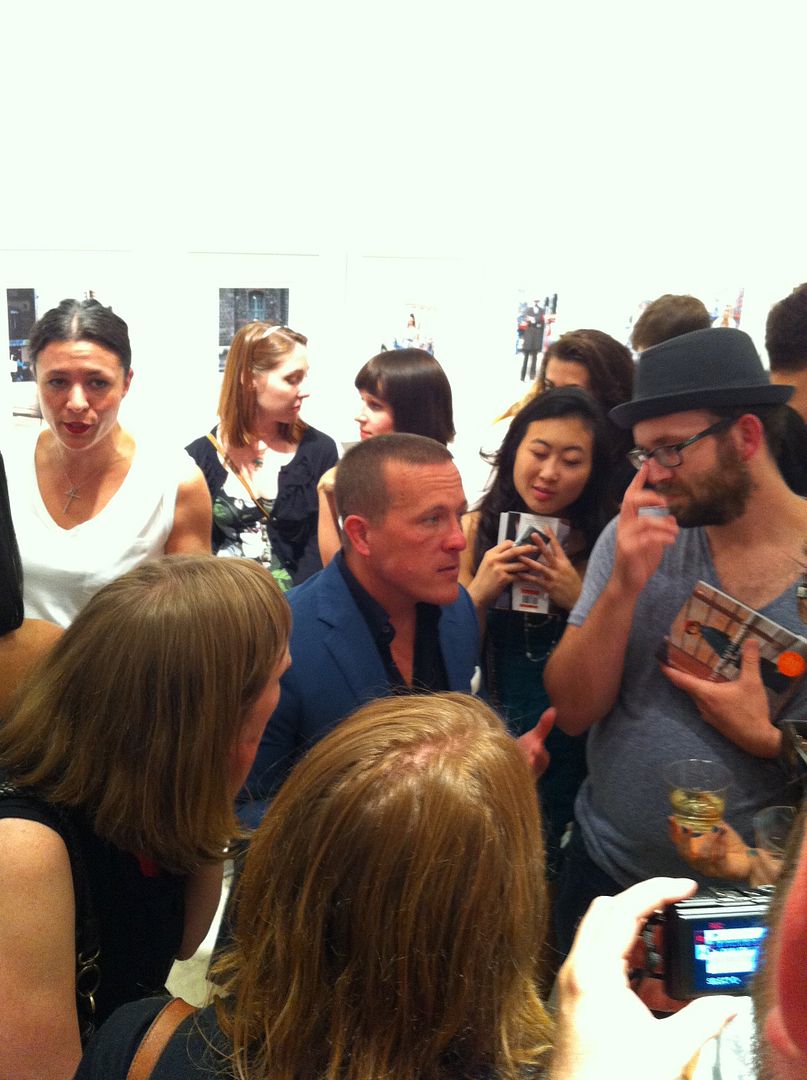 Well, I'm definitely not the only fan of his work here in Atlanta! I was amazed at the huge turn out! The tiny gallery was barely big enough to contain all the Sartorialist fans~ all of whom were dressed fabulously like they had just stepped out of one of Scott's photos!! I had the most fun just looking at everyone's outfits!
Here's what I decided to wear.......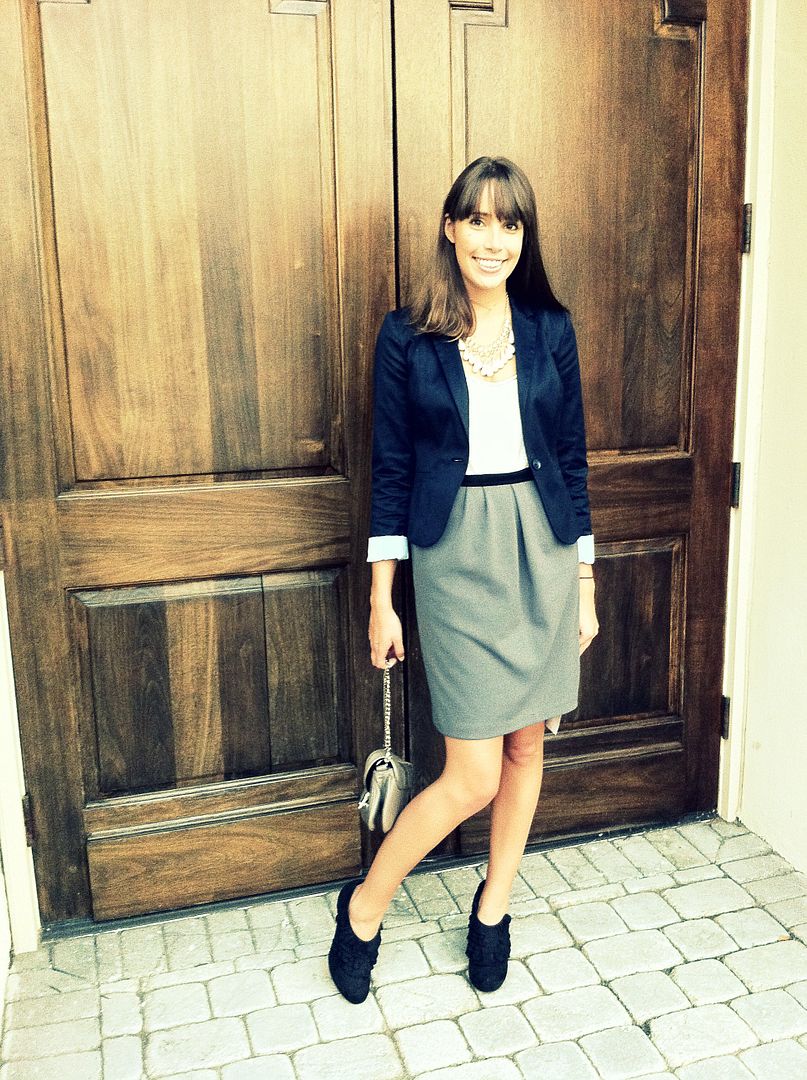 It's not everyday you see so many fashion forward people in the South~ haha! (I mean no offense to Southerners~ I'm just saying it usually takes a little while for fashion to trickle all the way down here from NYC~ haha!) It was so cool to see other bloggers right here in my own backyard who aren't afraid of expressing themselves through fashion !! It was actually the first time I've felt a little intimidated and second guessed if I had chosen the best thing to wear! In hindsight, I wish I had been a little more creative with my outfit~ ah well.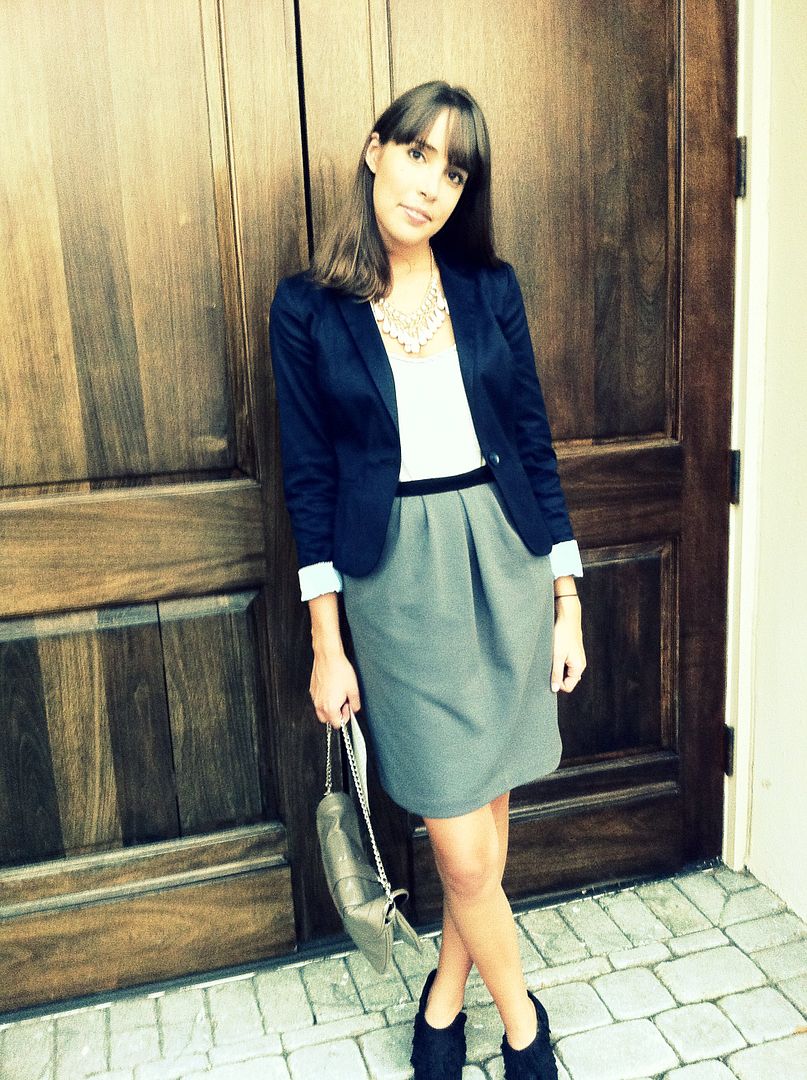 Going to an art gallery felt like such a sophisticated thing to do~ thus, I chose the navy blazer which always makes me feel a little more sophisticated. ;)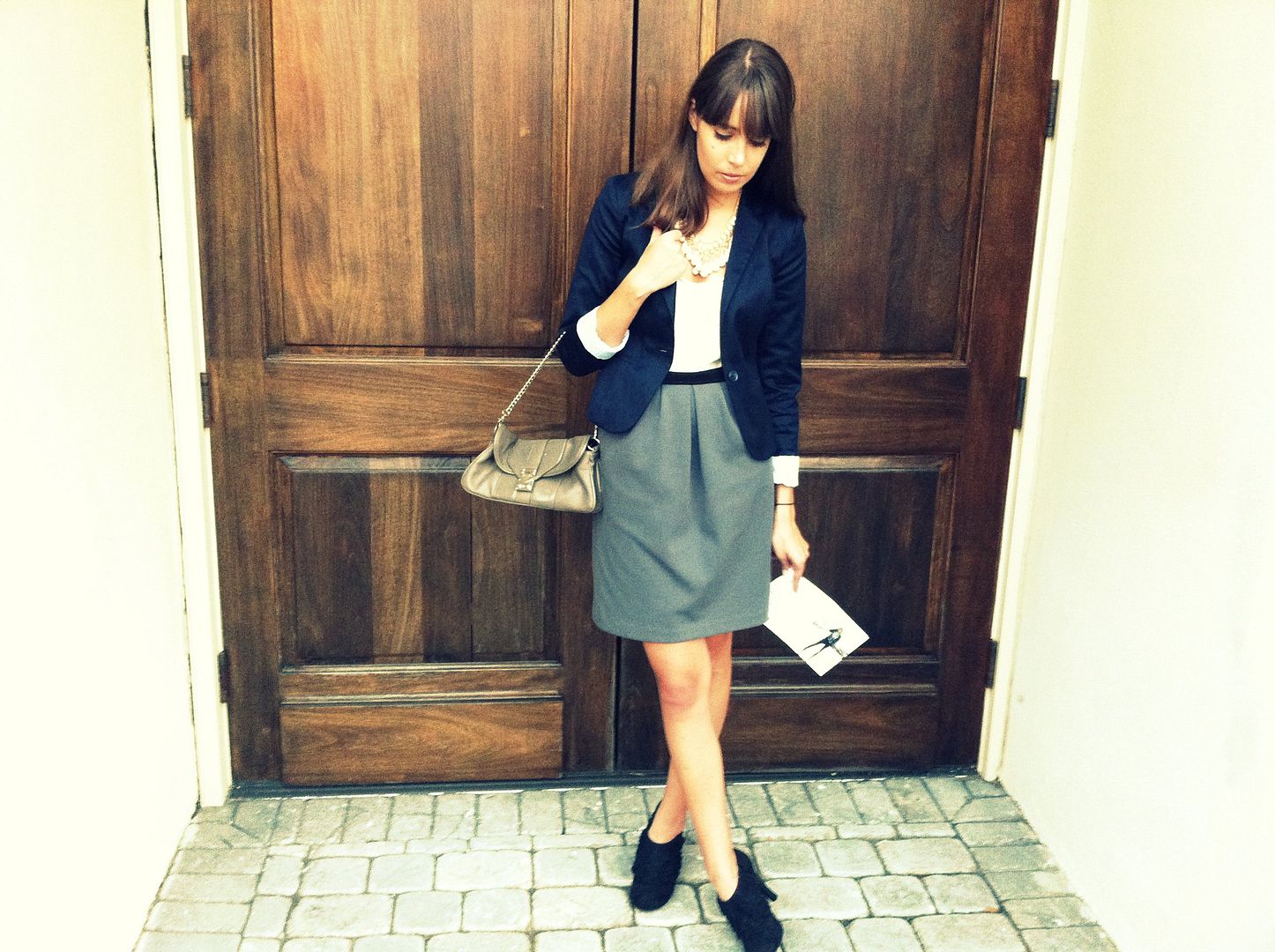 And I mean.. when do I ever get to wear a clutch? It's just not so practical for everyday life since it's not big enough to hold very much, but for an art gallery~ perfect!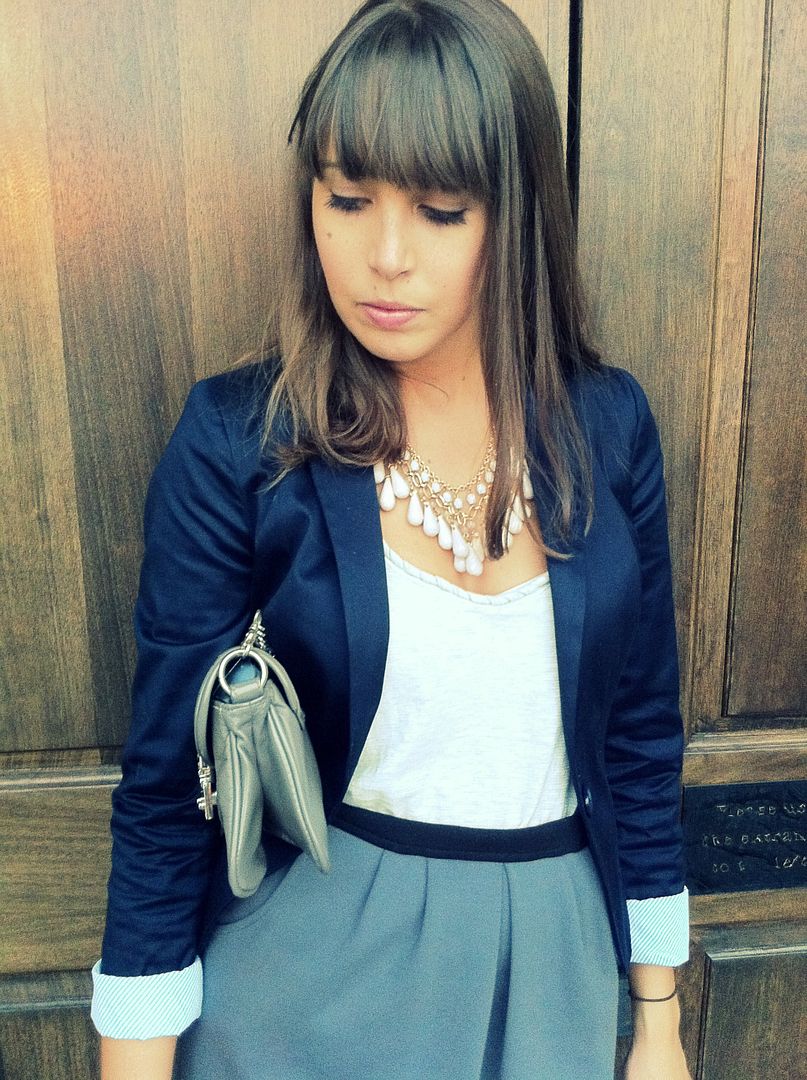 .................................................
Outfit Details:
Blazer: H&M
Tank: Loft
Skirt: (Actually a dress) Old Navy
Shoes: Steve Madden
Clutch: Old Navy
.............................................
Have a great rest of the weekend everyone~!
Tweet