It's wedding week here on Pocket of Presh! I'm celebrating my 1 year anniversary by bringing you a series of posts on my wedding! Today's topic: Bridesmaids!
Believe it or not, one of the easiest wedding decisions I made was choosing my bridesmaids! I am so blessed with 4 great friends and 2 wonderful sisters, so to me the choice was clear. The difficult part was choosing what they each would wear!
Having just graduated in fashion design, I felt like the pressure was on! After searching around bridal stores, I finally decided to (deep breath) design and make my bridesmaids dresses myself. Each of my bridesmaids have such unique styles and I wanted them to all feel comfortable wearing their dresses. I wanted them to truly feel like they could "sooo totally wear that dress again after the wedding" haha!
Let's start with Brittany, my sister and maid of honor. Brittany is definitely the life of the party wherever she goes! She always has great style and owns about 80 pairs of shoes~haha! I wanted her dress to match her va-va-voom personality. I thought a form-fitting dress with a pleated sweetheart neckline would be perfect for her~!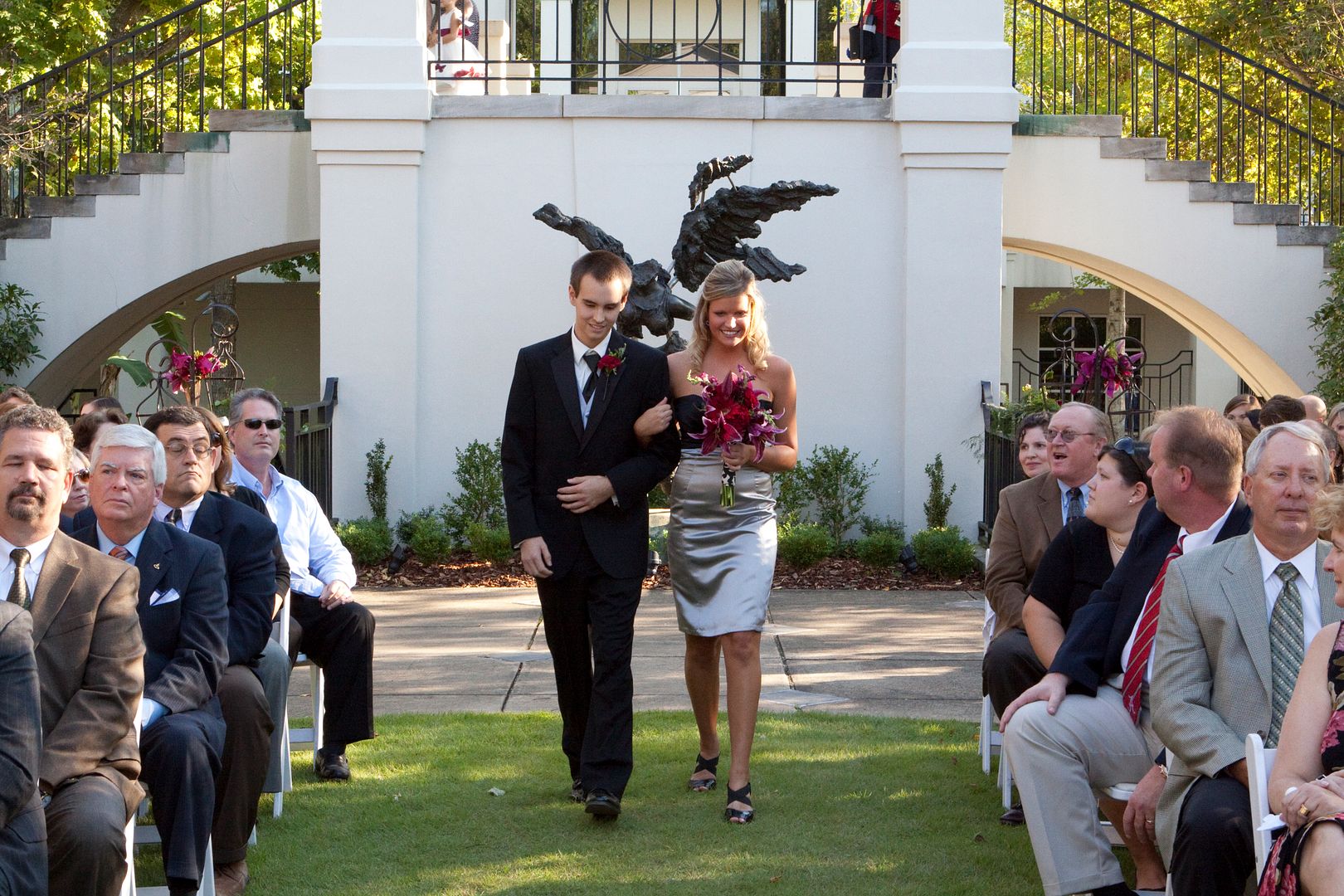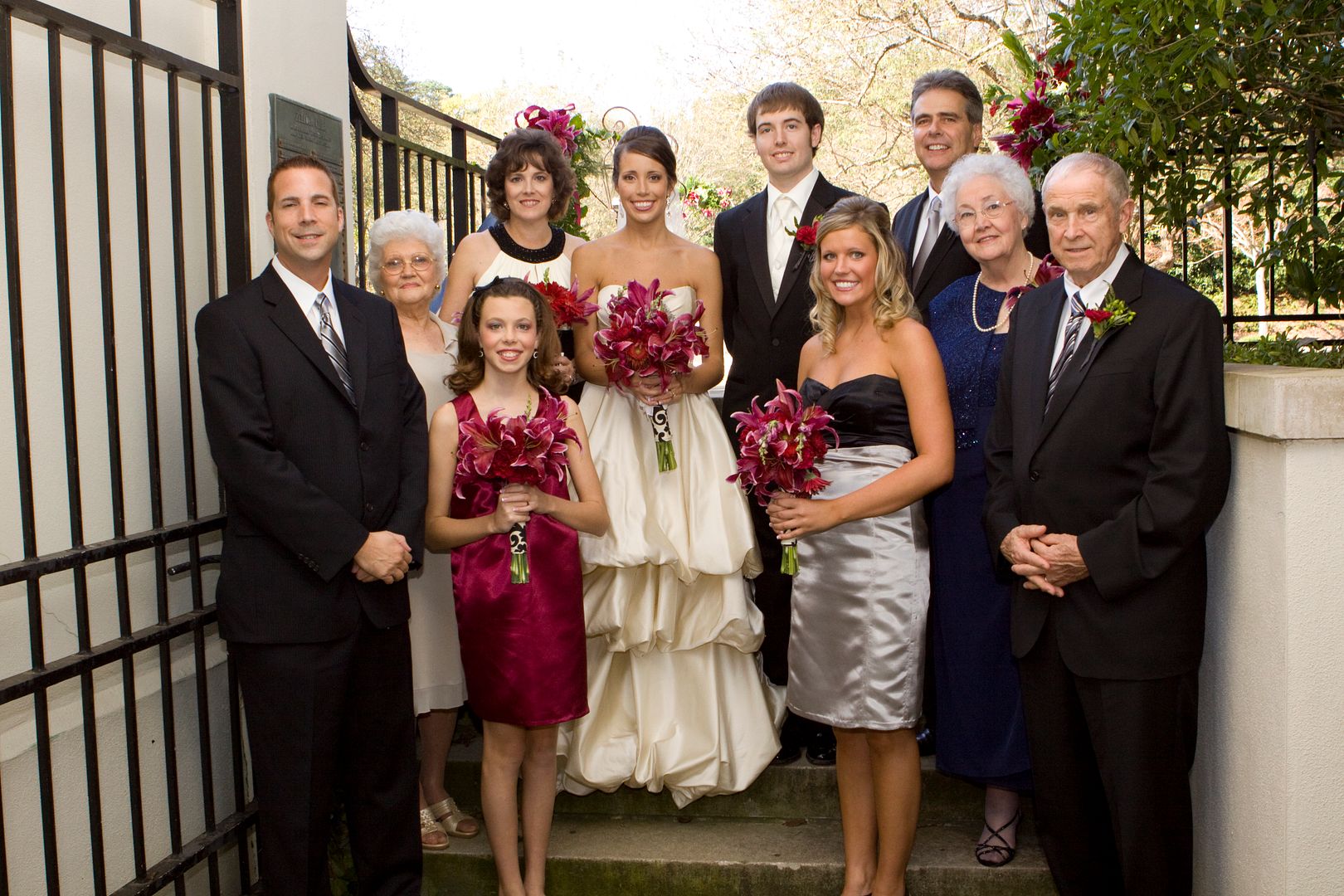 Next, is my little-er sister Michalyn. I like to think of her as my mini-me! I chose a simple high-yoked dress and added pleats so the dress would swing out a little. I thought the bow would add a cute touch to match her adorable personality. Here she is teaching us all the cotton-eyed joe at the reception!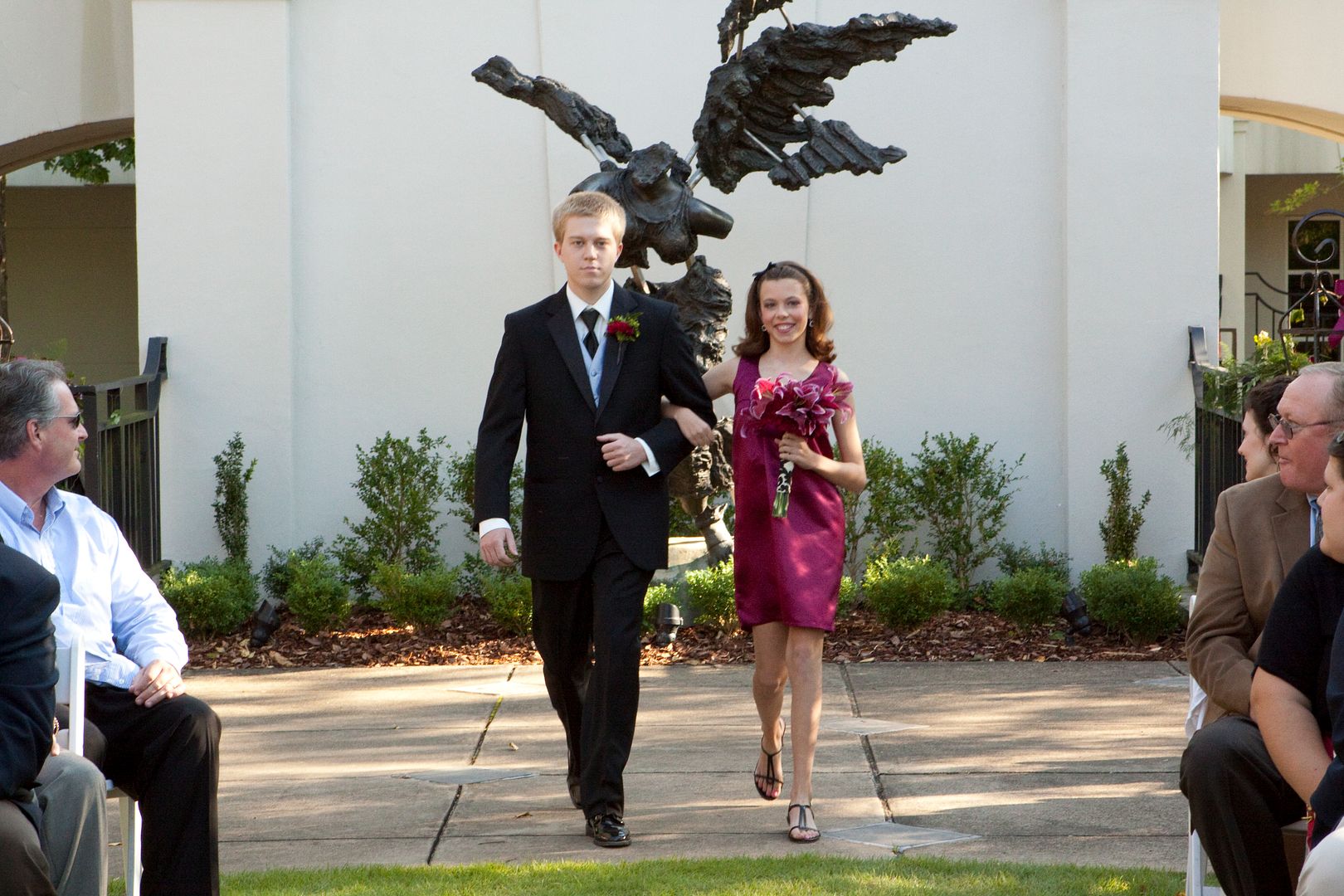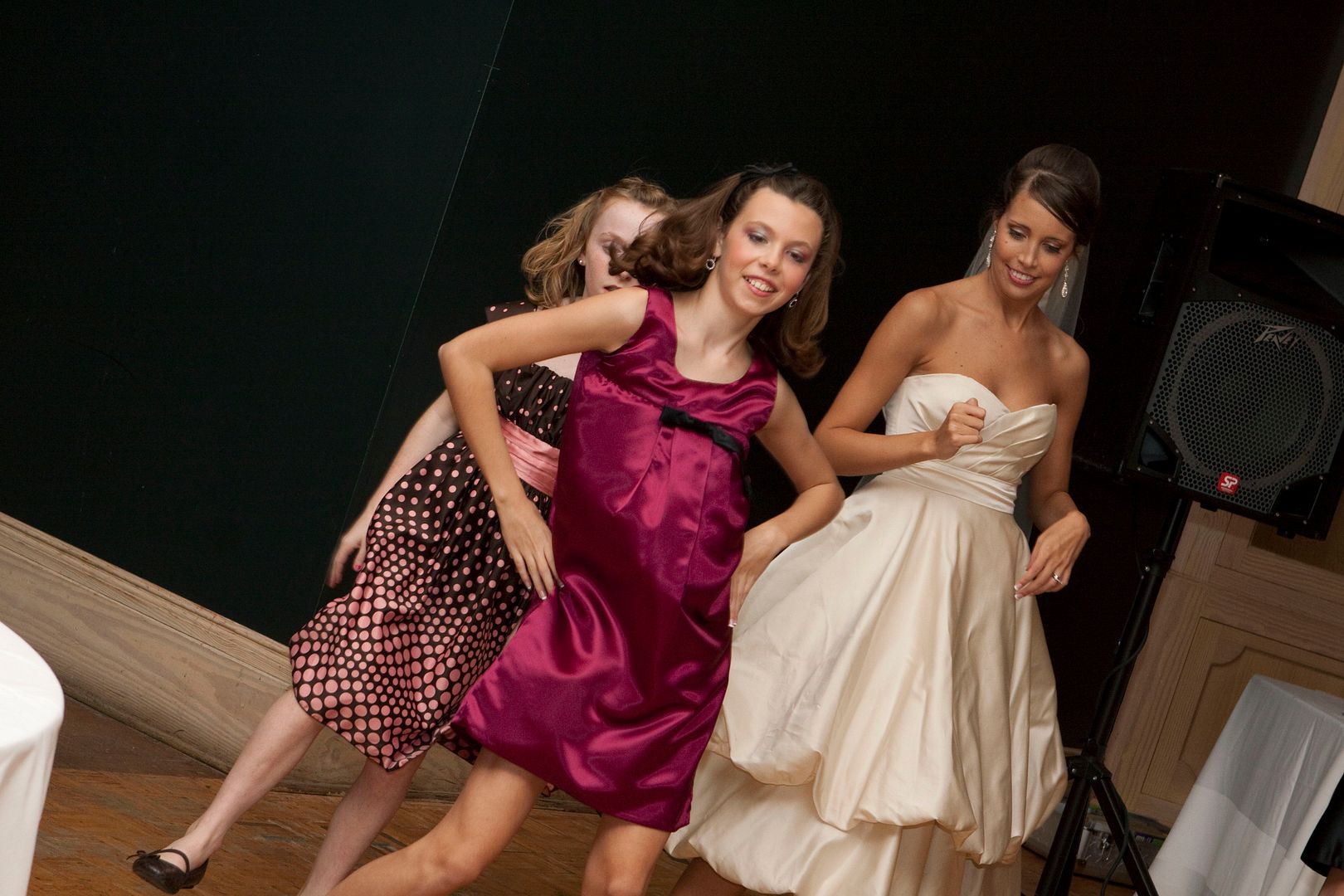 My friend Melissa and I have very similar styles(actually, we have similar everything). I thought a form fitting princess seamed dress would look great on her body type. The ruffle was a fun feminine touch.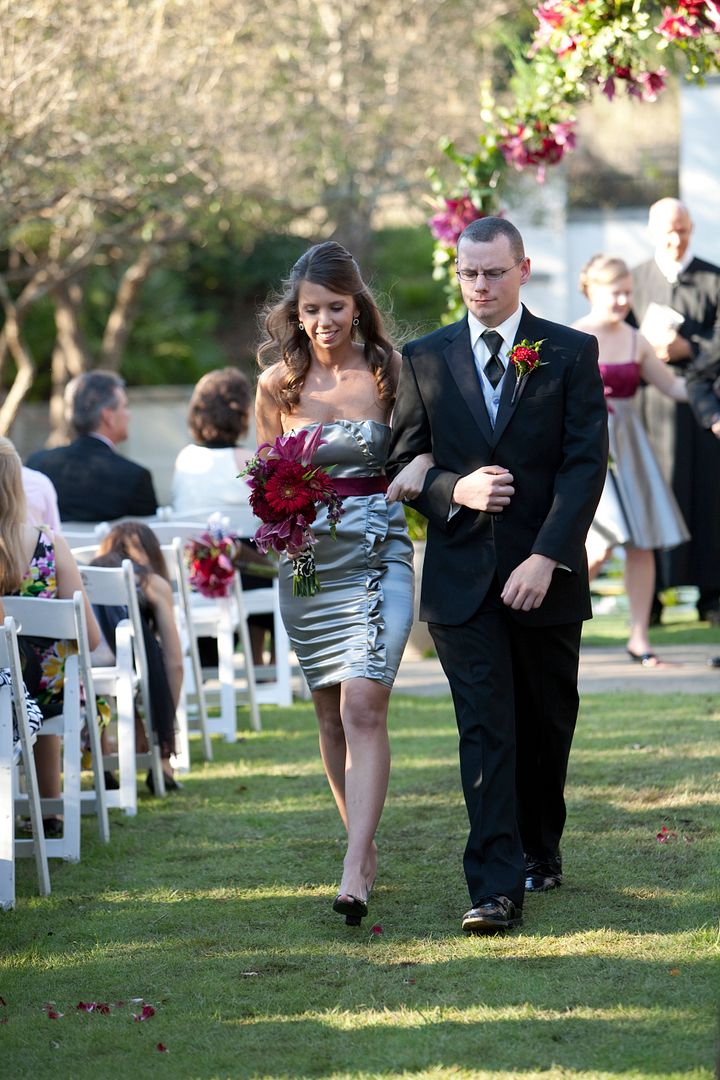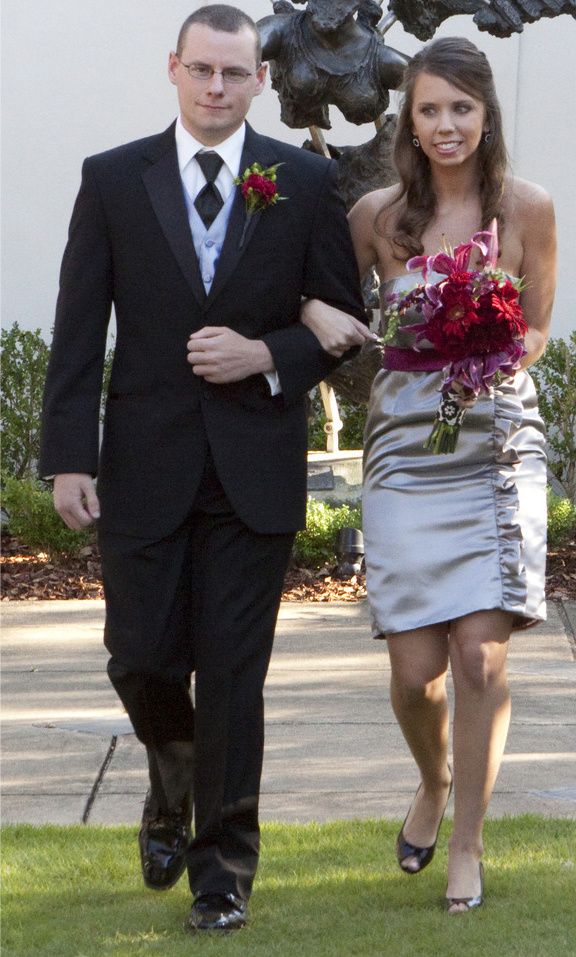 My friend Megan is the perfect first grade teacher if that tells you anything about her personality~! For her dress, I went with a pleated bodice and a 50's style full circle skirt (great for twirling)!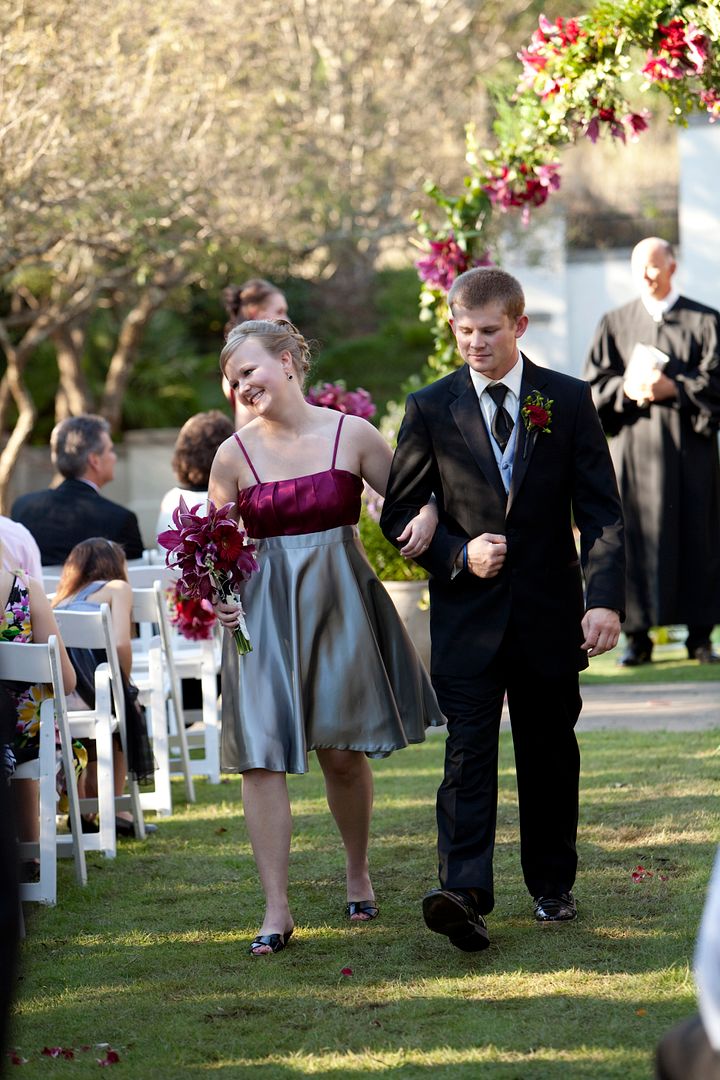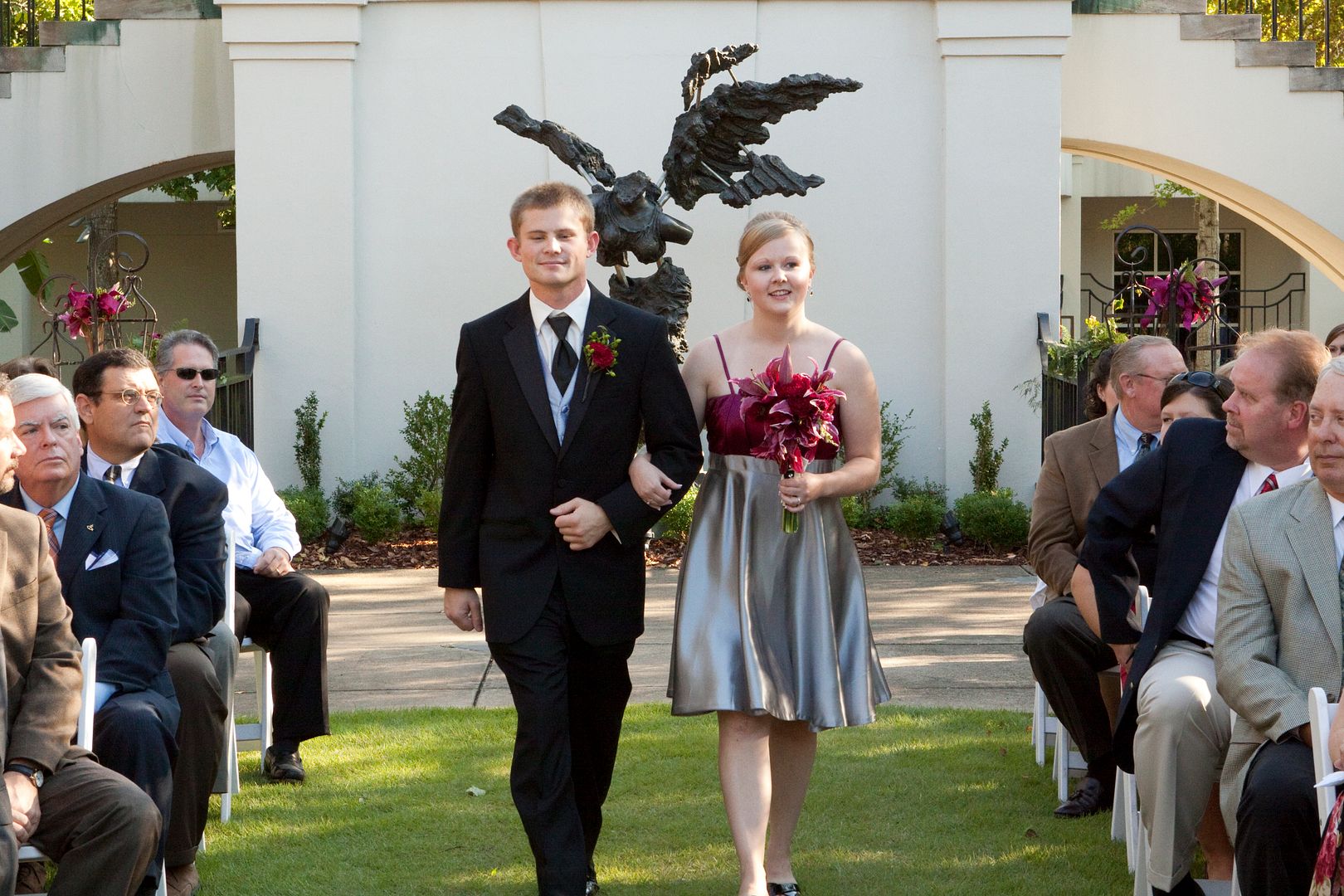 My friend Kathy's style is always so chic and sophisticated~ think Ann Taylor Loft. I chose a basic clean lined silhouette for her dress.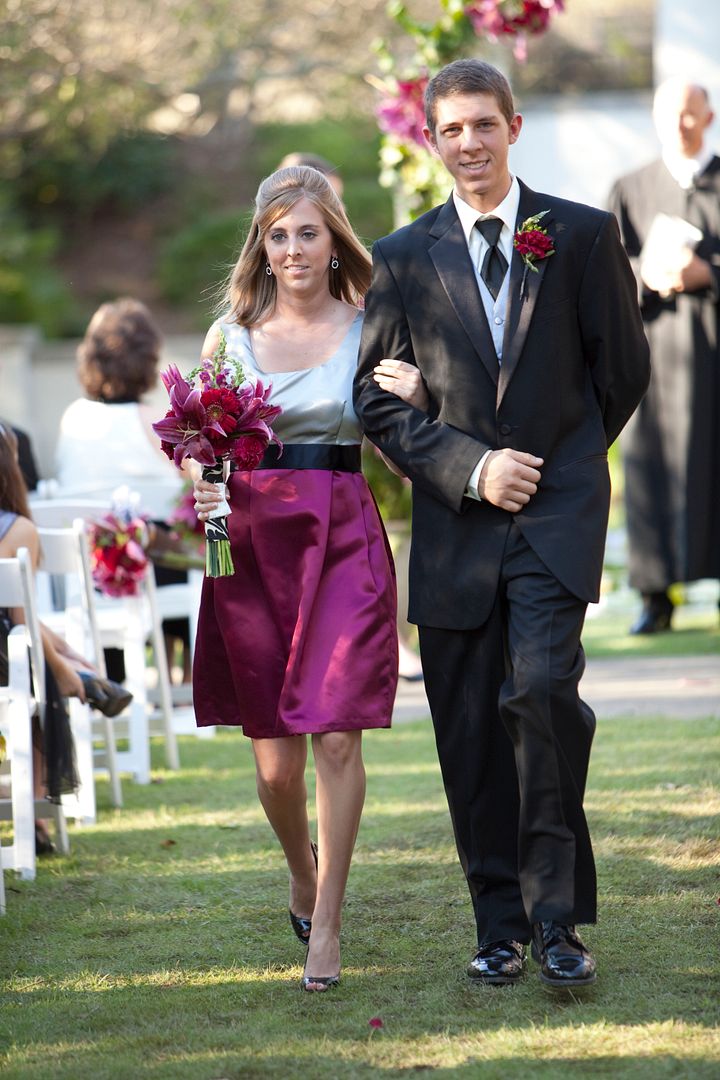 My friend Amanda is gonna be a famous actress one day (and guess who her personal stylist will be!). I thought an empire waist line would highlight her coveted long legs. The criss cross neckline turned out to be really flattering and something she felt comfortable in.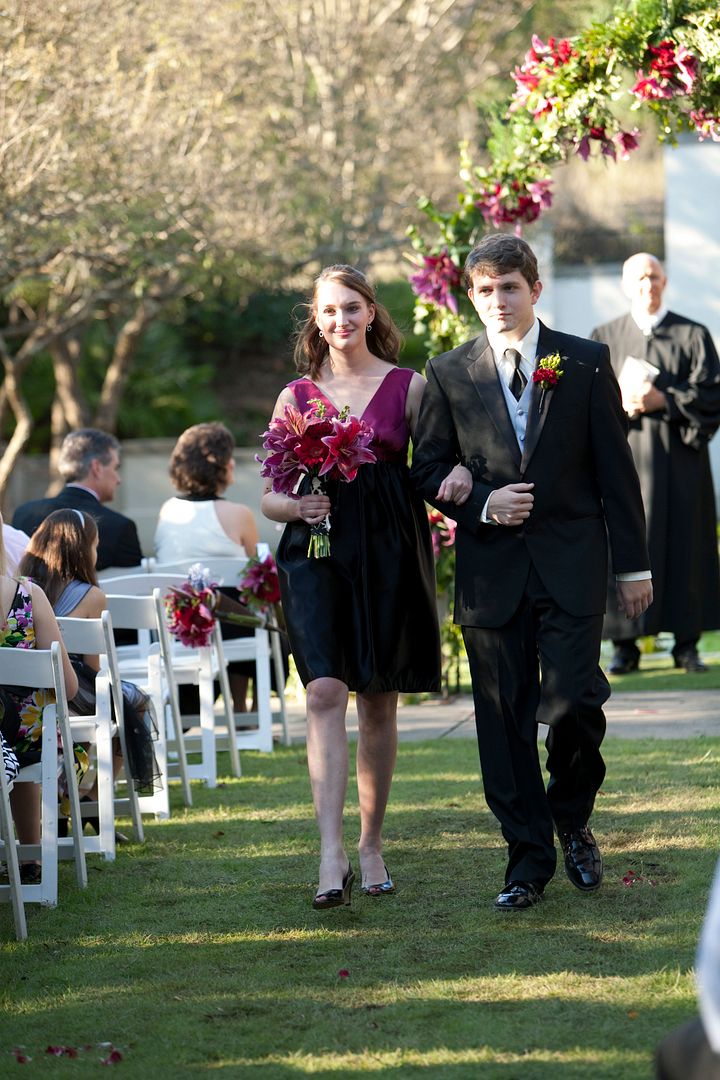 Tweet