Let's see if you can guess who I am! Very few of my co-workers could figure it out and I was a little appalled! She is truly my style icon!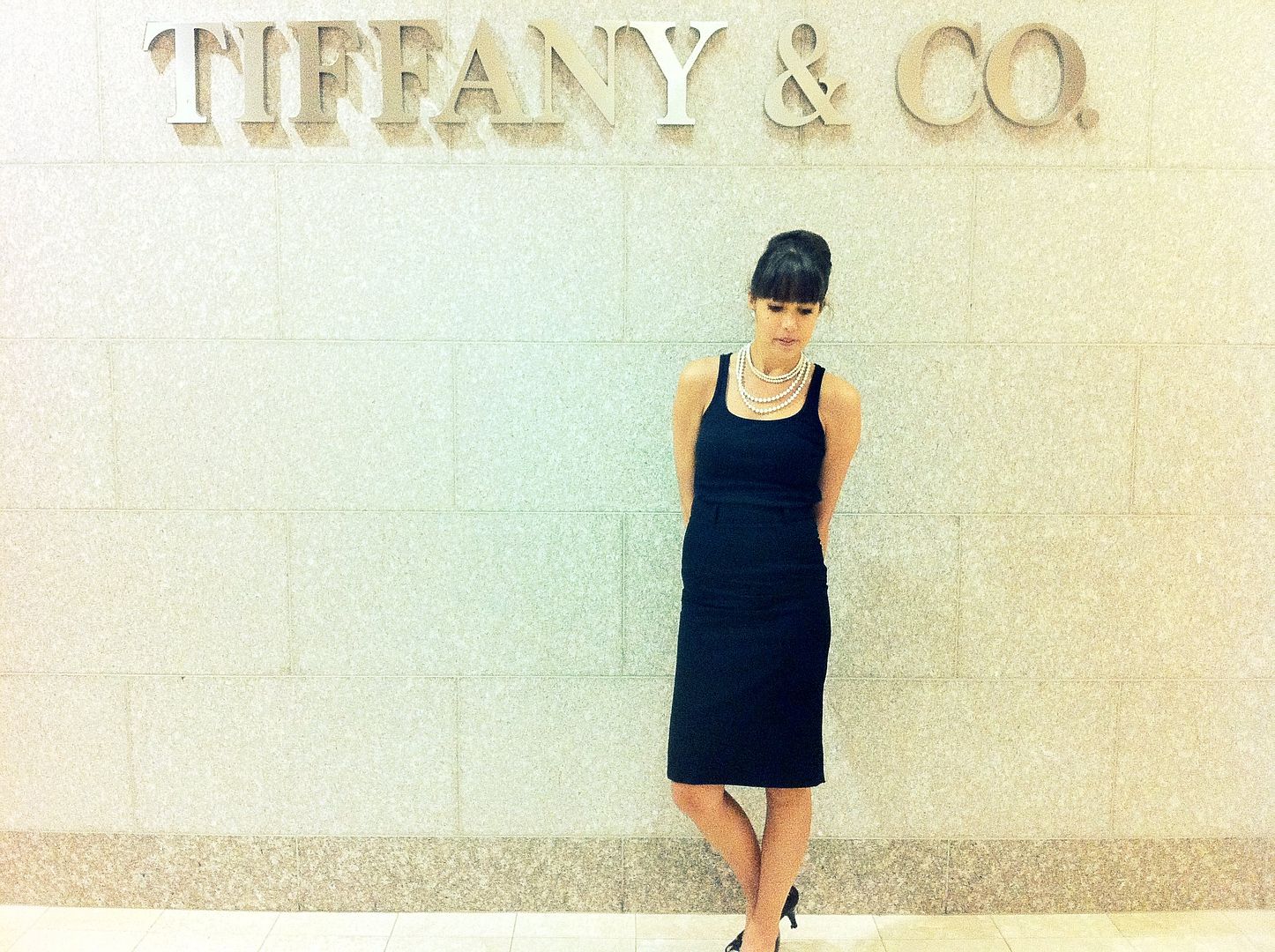 "If I could find a real-life place that'd make me feel like Tiffany's, then - then I'd buy some furniture and give the cat a name!
"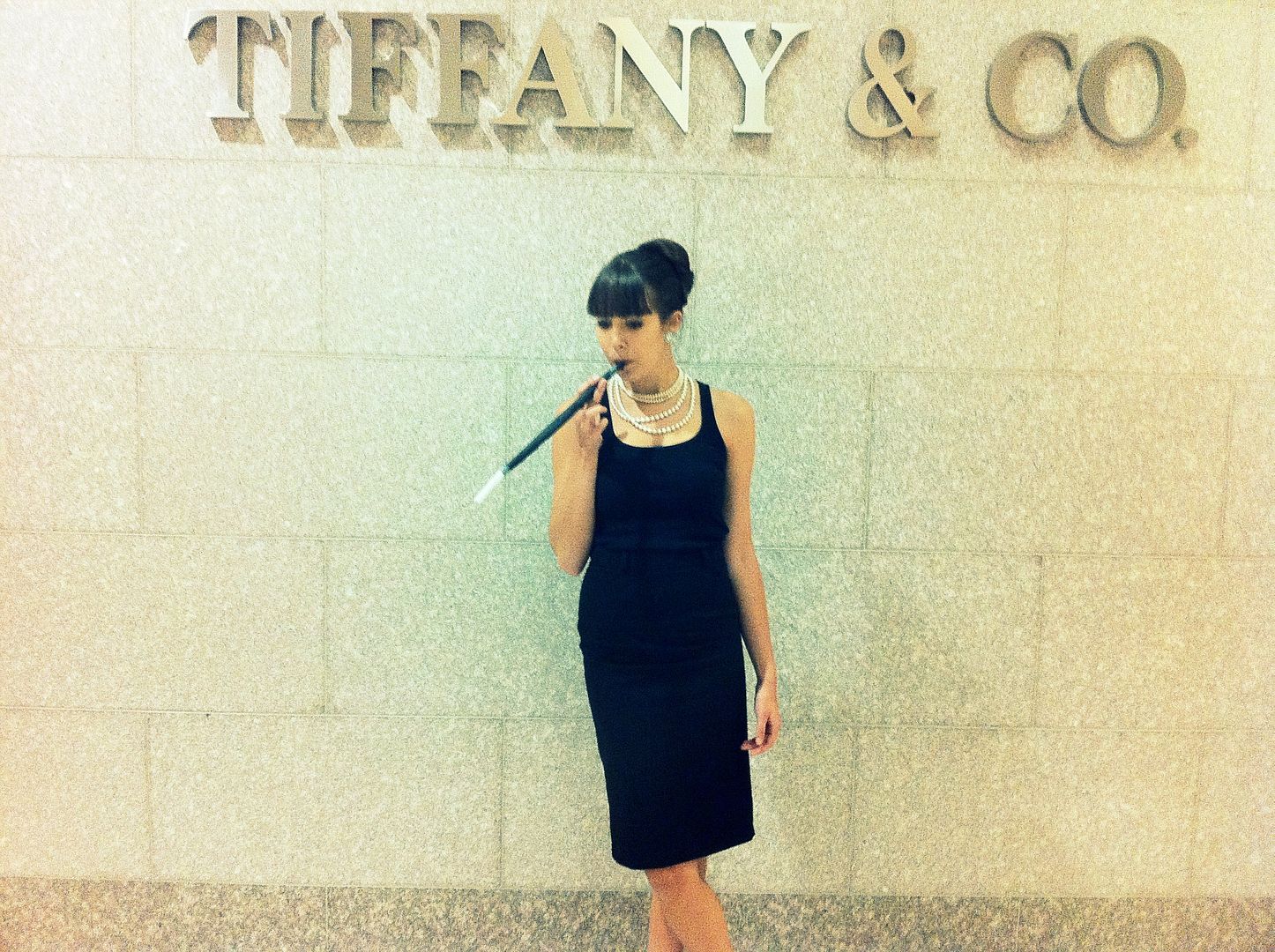 "You could always tell what kind of a person a man thinks you are by the earrings he gives you. I must say, the mind reels."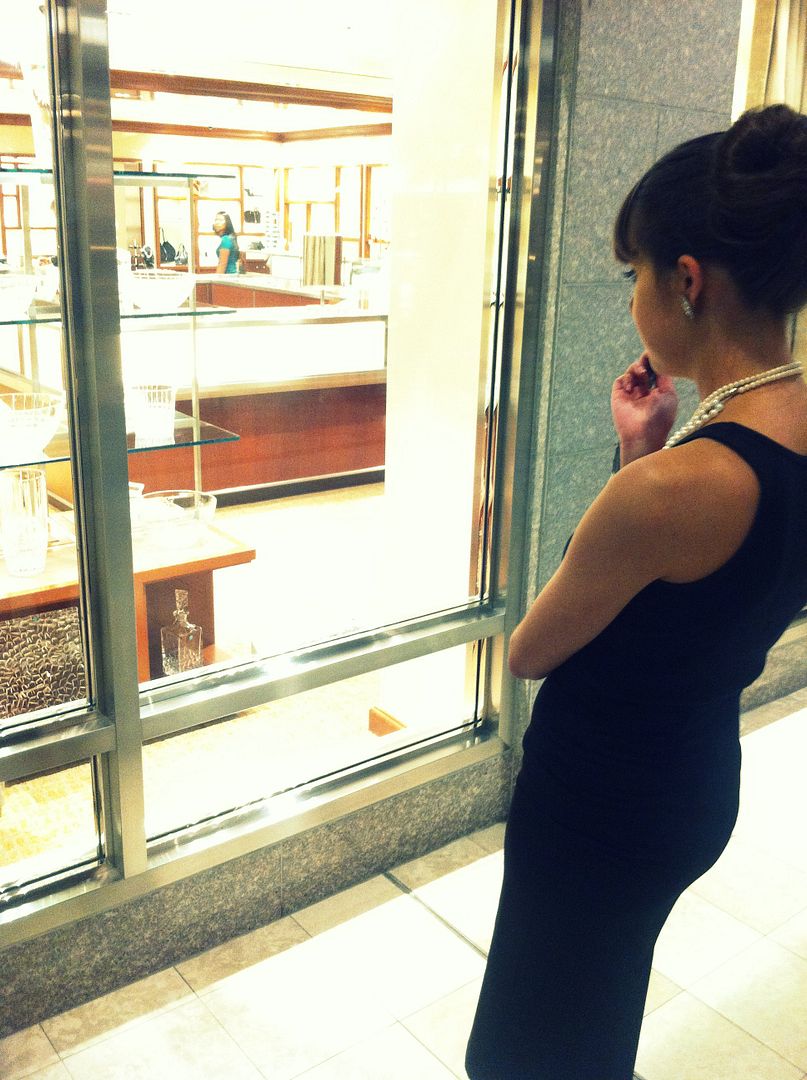 Well, if you haven't guessed by now I highly suggest you watch
this movie
. ;) Immediately. It could change you life....ok, well maybe not your life, but it could definitely change the way you get dressed in the morning.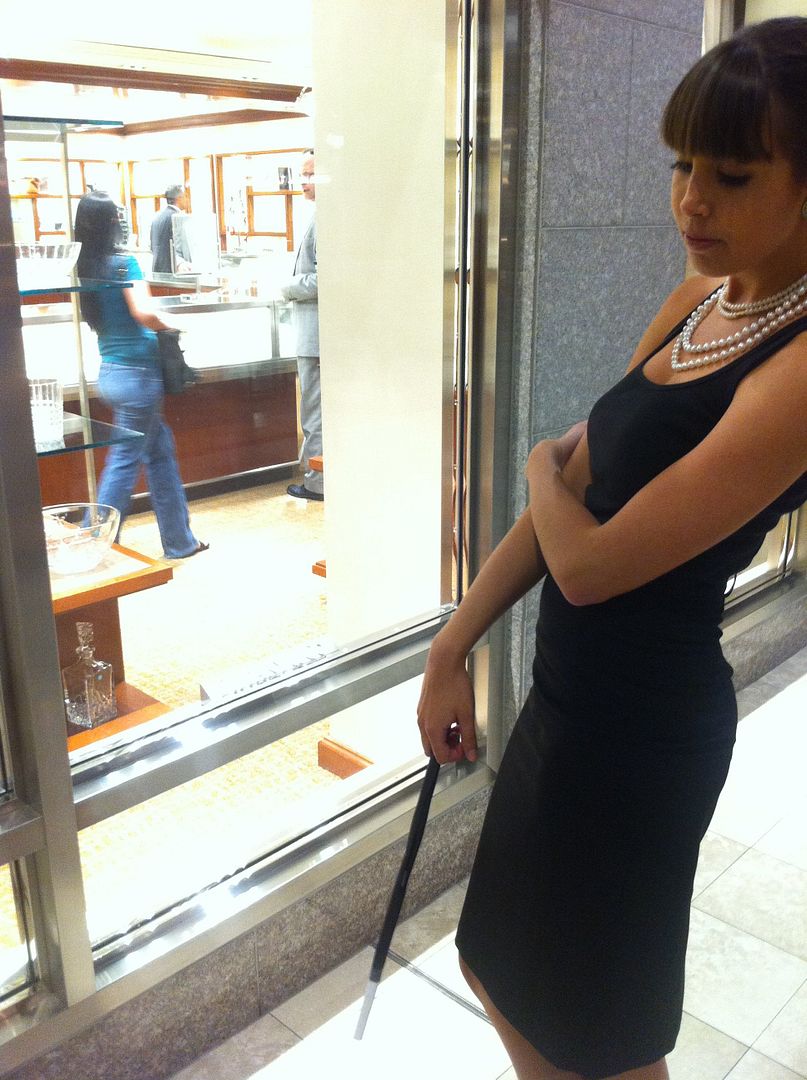 "A girl can't read that sort of thing without her lipstick."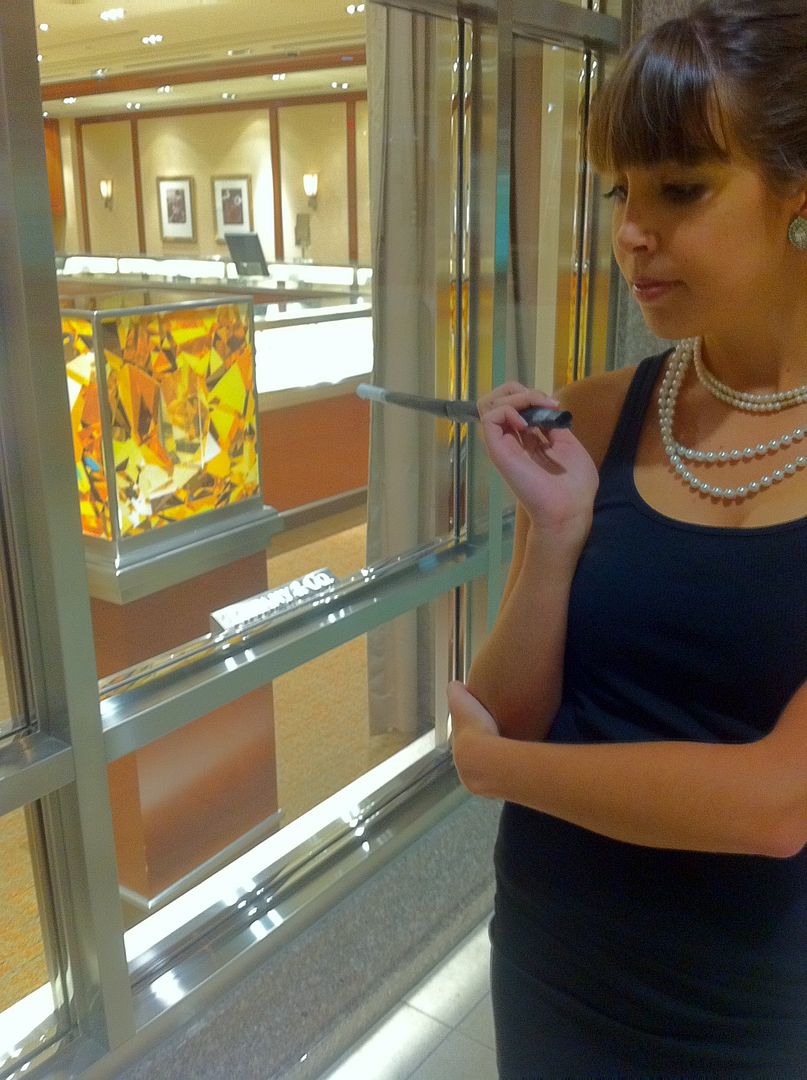 How to recreate this look:
It's easy to pull of this look if you're in need of a last minute costume! I'm sure all of you have a little black dress in your closet. In my case I wore a black tank and pencil skirt. I put my hair in a really high ponytail. Then I sort of took the whole ponytail and rolled it under and bobby pinned it in place. I had 2 pearl necklaces that I doubled up to look like 4 strands. I safety pinned one of them to the other so they would lay right. I wore the earrings from my high school prom. I made my cigarette by rolling up black and white paper. Presto!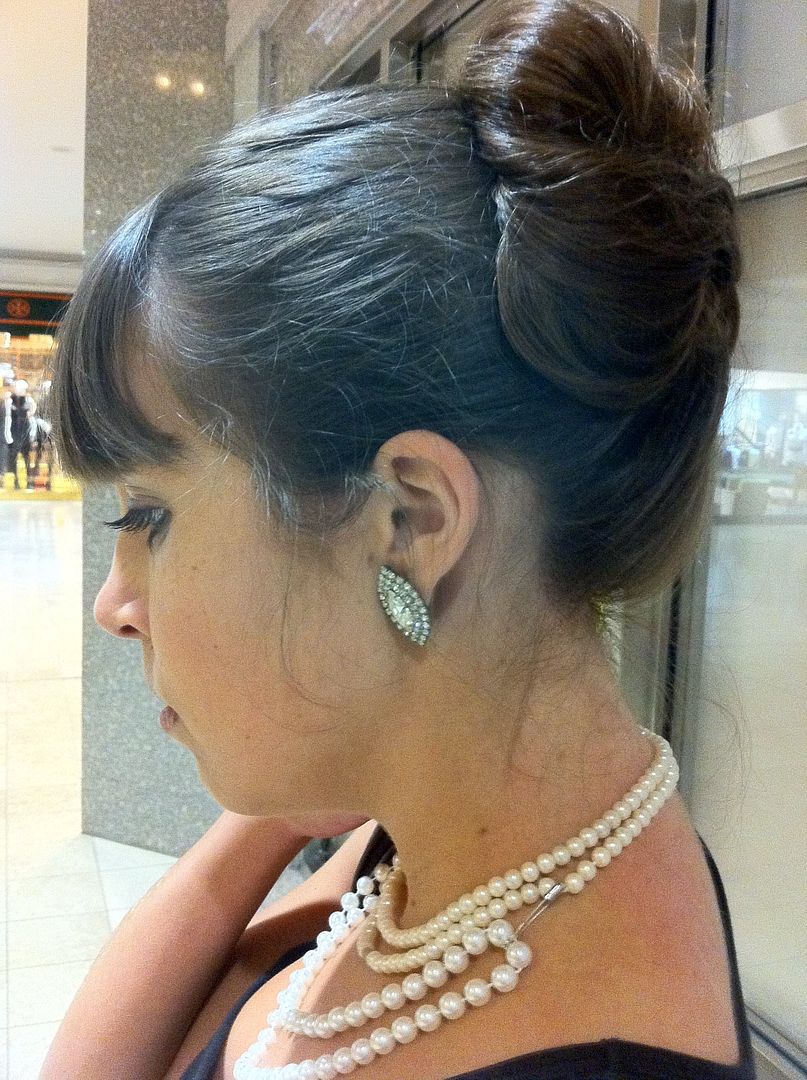 Have a Happy Halloween! What are you going to be?!
Tweet