Not too hot, not too cold. Perfectly half way in between weather calls for a little creativity in the wardrobe department! I haven't made "The Big Switch" yet (you know, that time of year when I drag all my wintery clothes out from the bins under the bed and switch them with all my summery tanks from my closet one by one) so I've been improvising a little....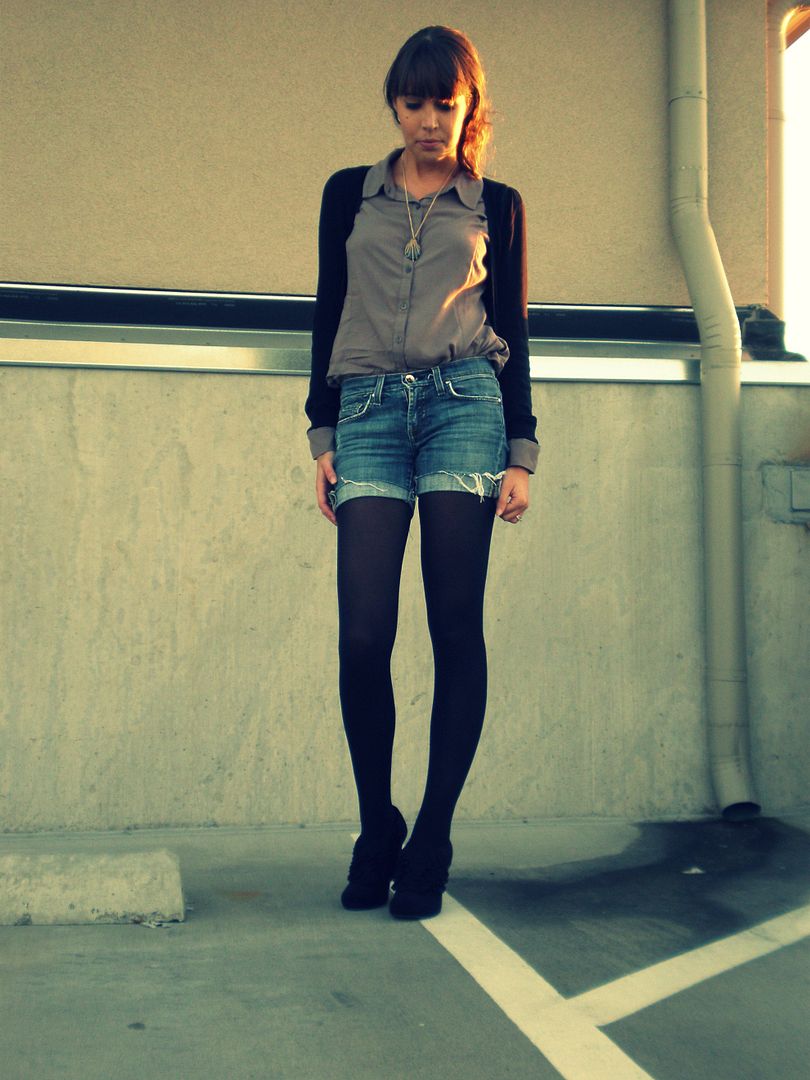 Today I decided to introduce that wonderful trend I've been seeing a lot lately in the blogger world to Atlanta-- tights with denim shorts! This look is such a great excuse to procrastinate making "The Big Switch." I love being able to make a pair of summery short feel Fall appropriate with tights (and my bank account loves it too).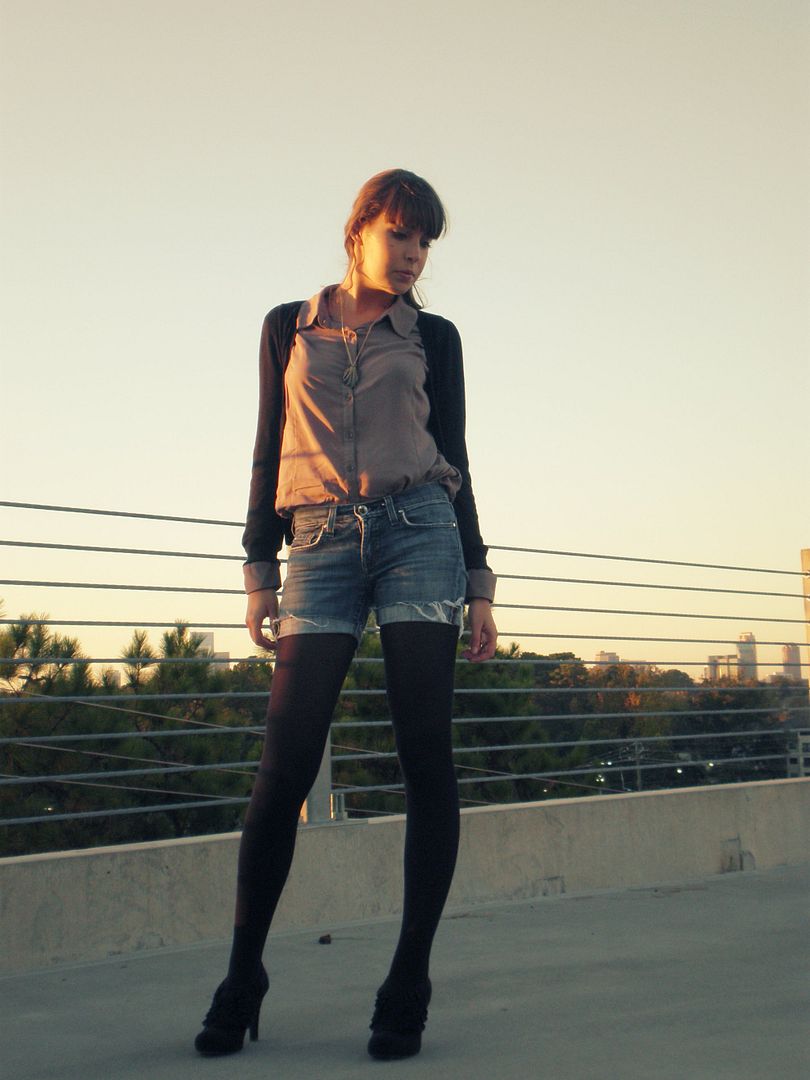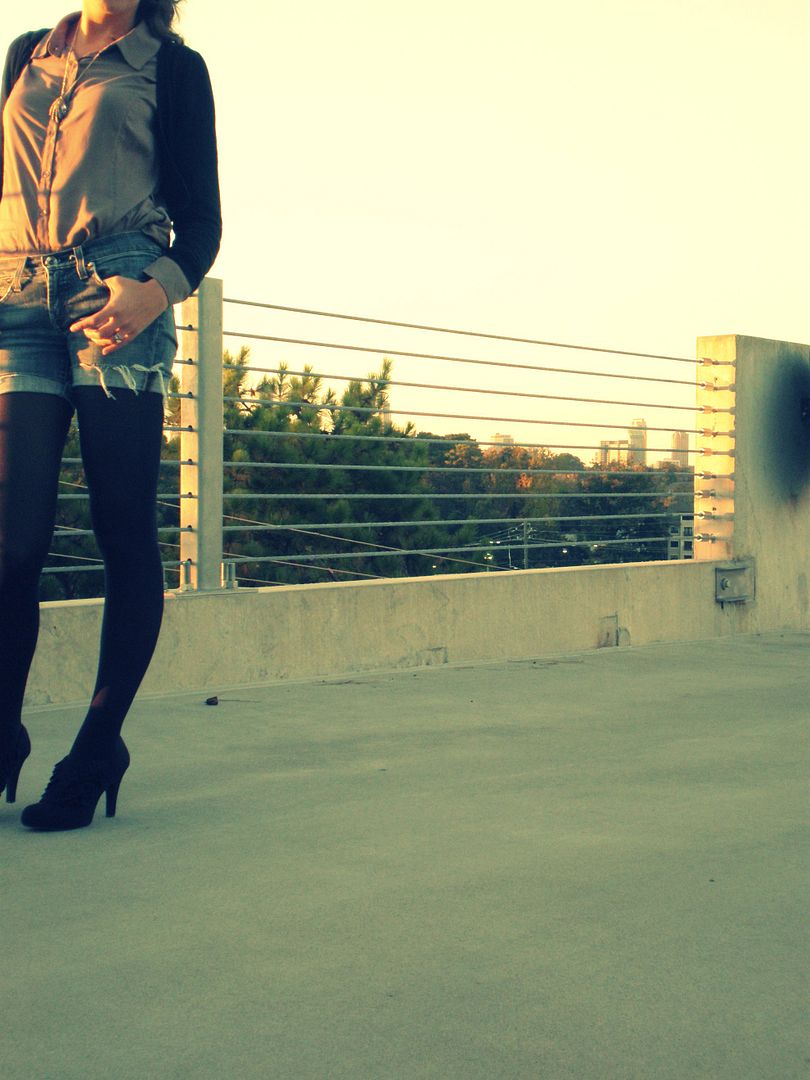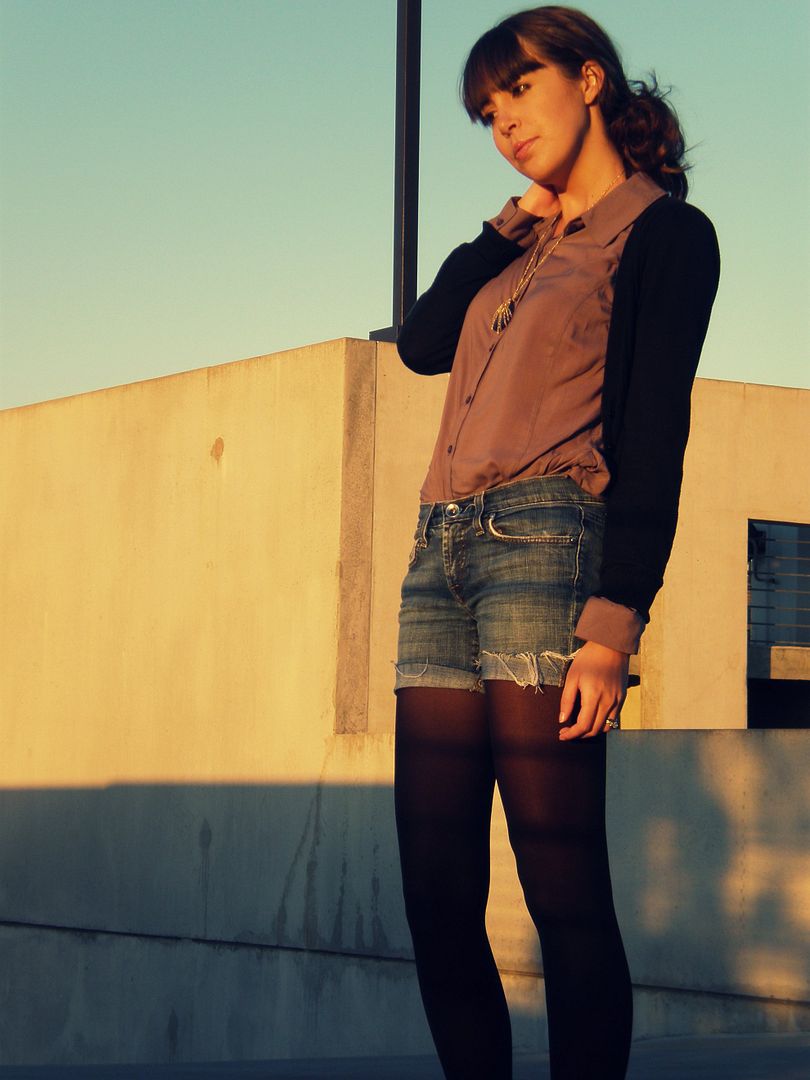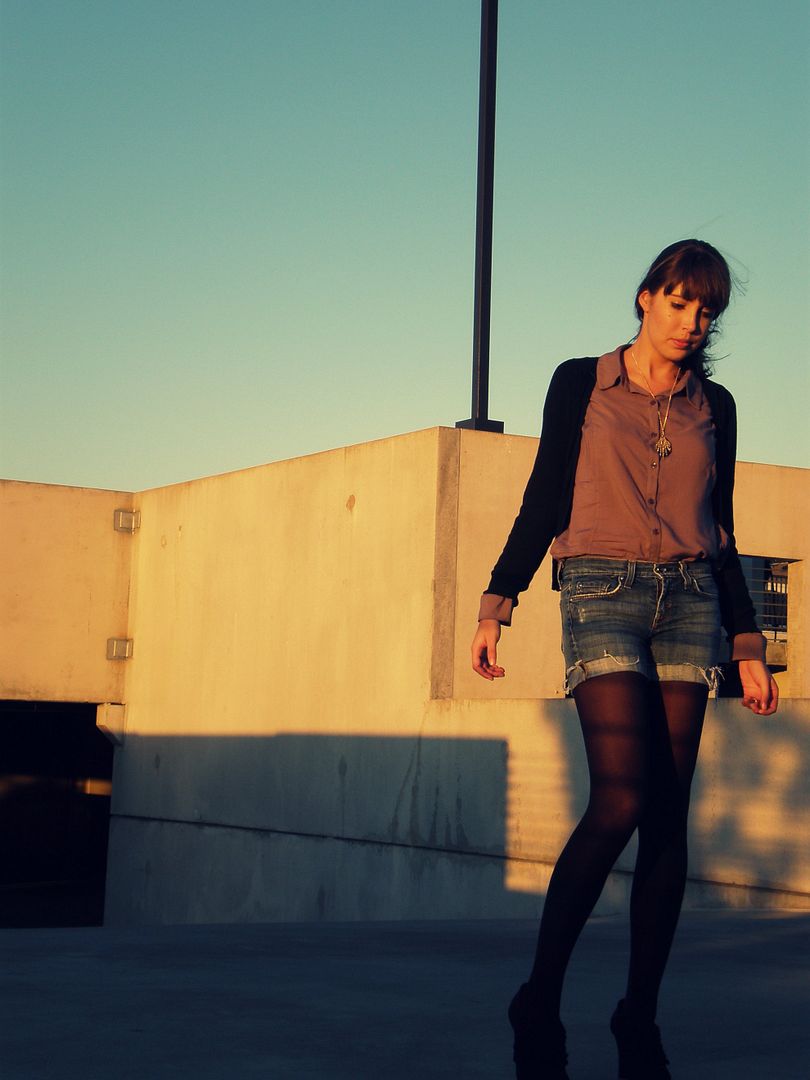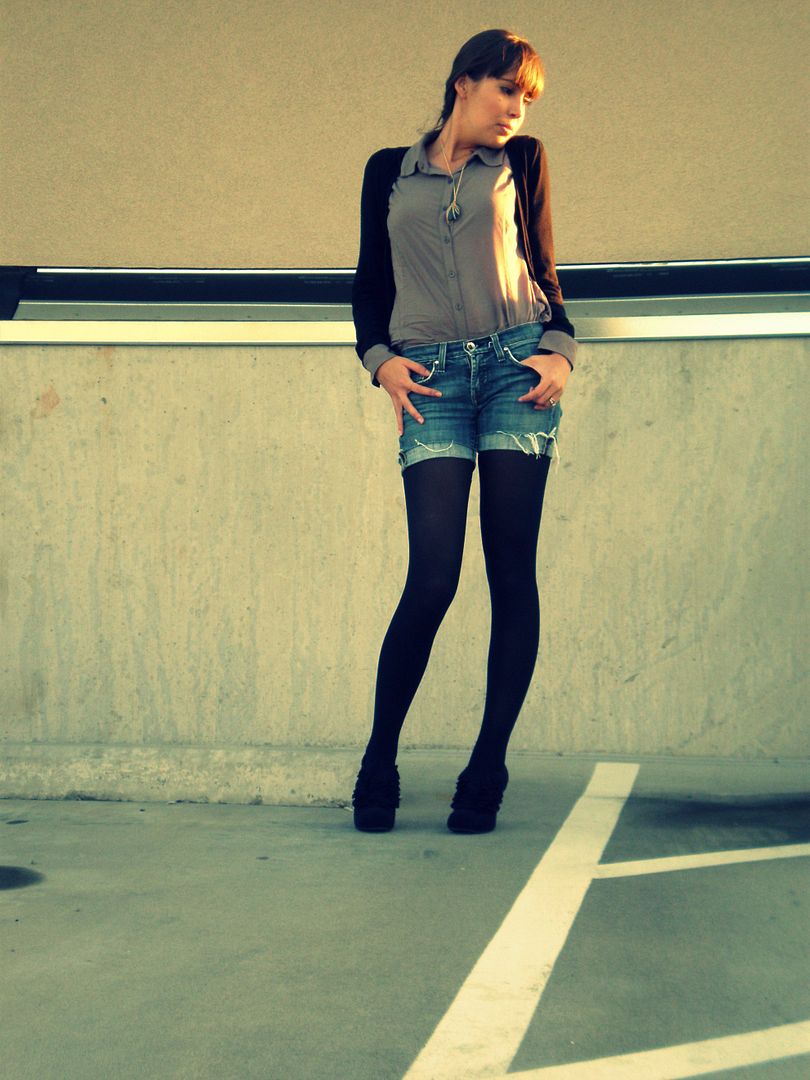 ..........................
Outfit Details
Top: Forever 21 (actually could be worn as dress)
Cardigan: Forever 21
Shorts: Arden B. (cut off by me)
Tights: Target
Shoes: Steve Madden
Necklace: Forever 21
.........................
What do you guys do about switching seasonal clothes out of you closets? Do you have closets big enough for both seasons? I need tips! haha!
Tweet