So I've had this pair of gray pants for many many years (like I'm thinking since high school). They're a good-fitting pair of basic trousers, and there's nothing really
wrong
with them, except that they were starting to really bore me. So I decided they were in need of a makeover...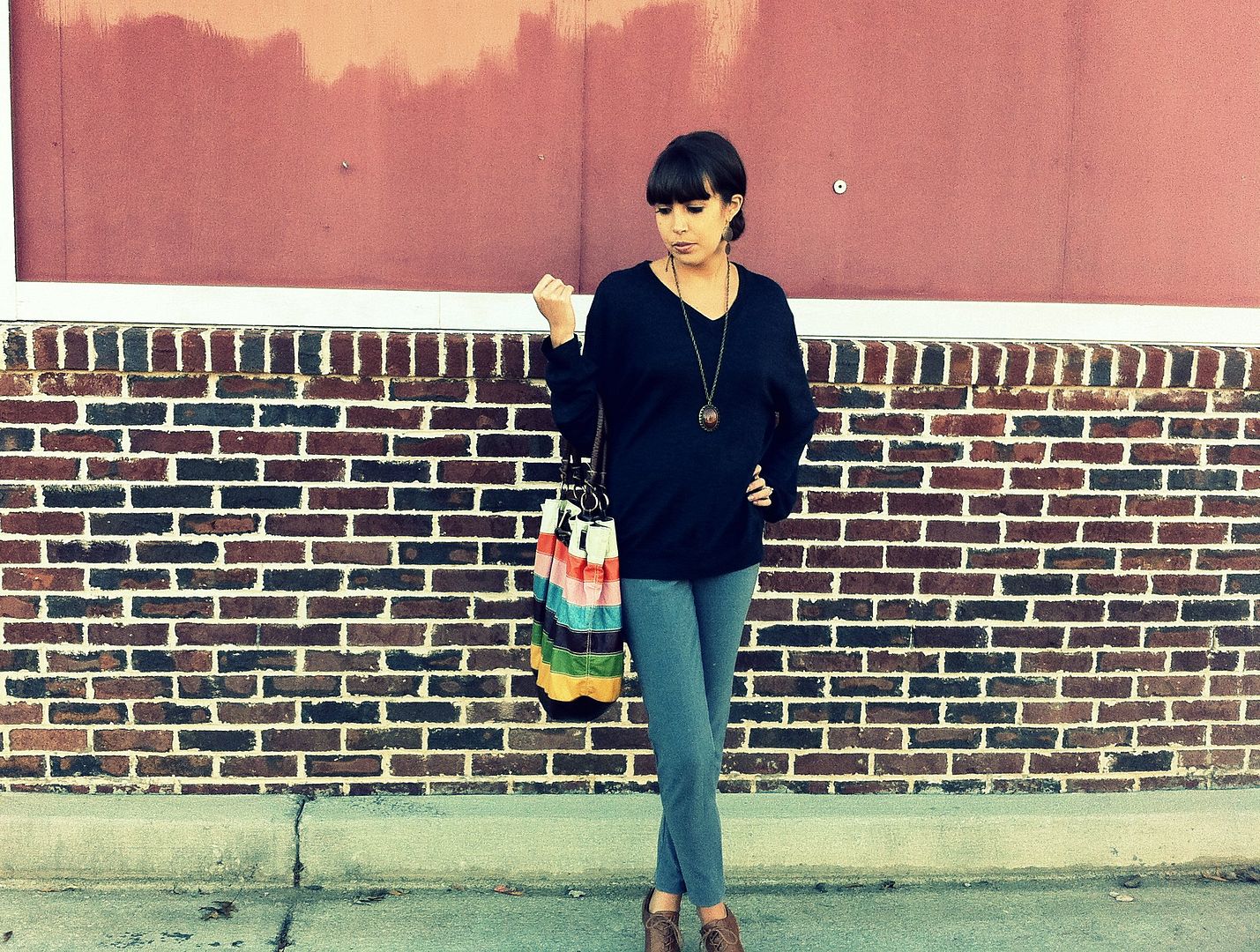 Before, they felt very
Pam
. I used to pair them with classic pumps and a button-up blouse for a take-me-seriously business look. Now that they're skinny, I feel like they are not only more fashion-forward, but somehow seem more relaxed and fun. I snagged my hubby's sweater, added some oxford pumps and a cool necklace to complete the new fun look.
As you may have been able to tell, I've been dying for some awesome trousers for Fall. I'm glad I was able to get some without spending a single dime!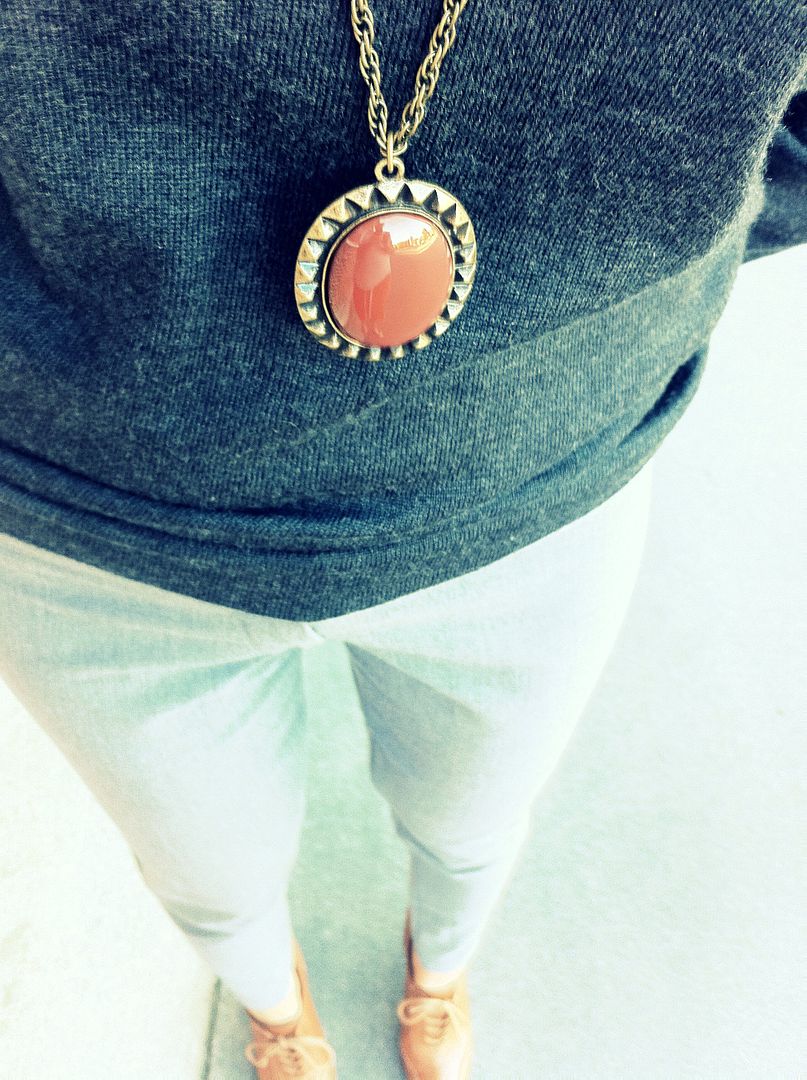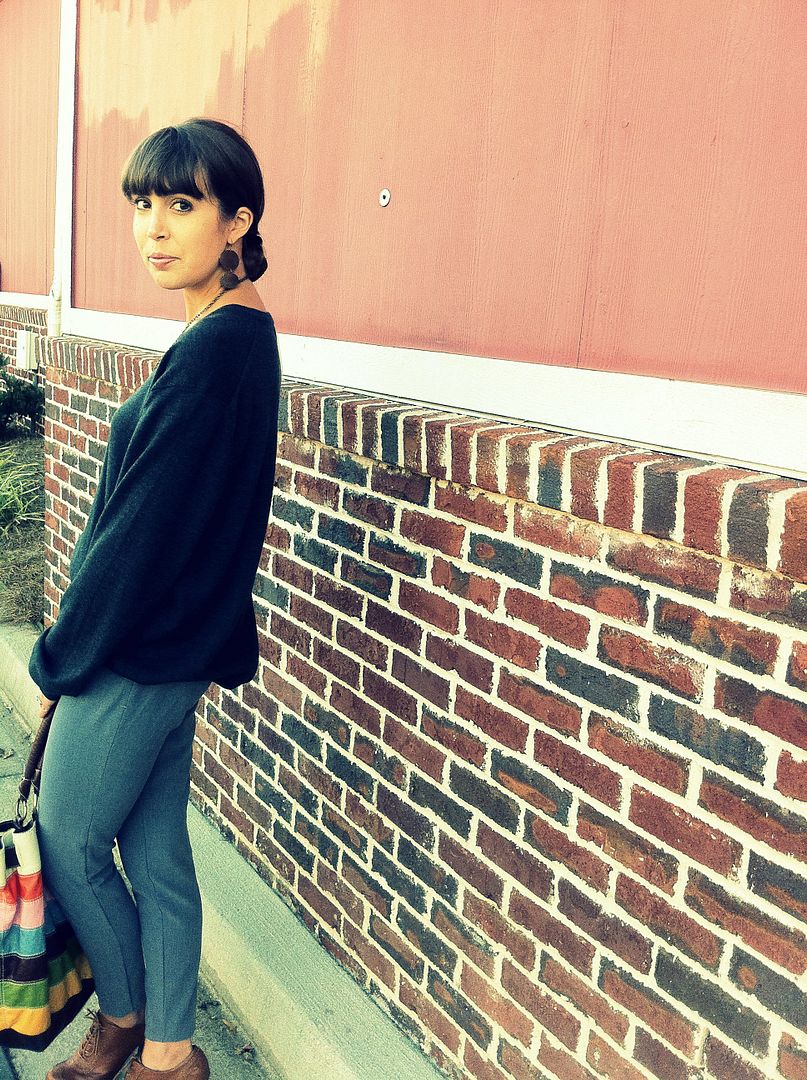 Details:
Pants: Arden B. (redesigned by me)
Sweater: Express (Men's section)
Shoes: Forever 21
Necklace: Forever 21
Purse: Dolce and Gabbana (it may or may not be real;)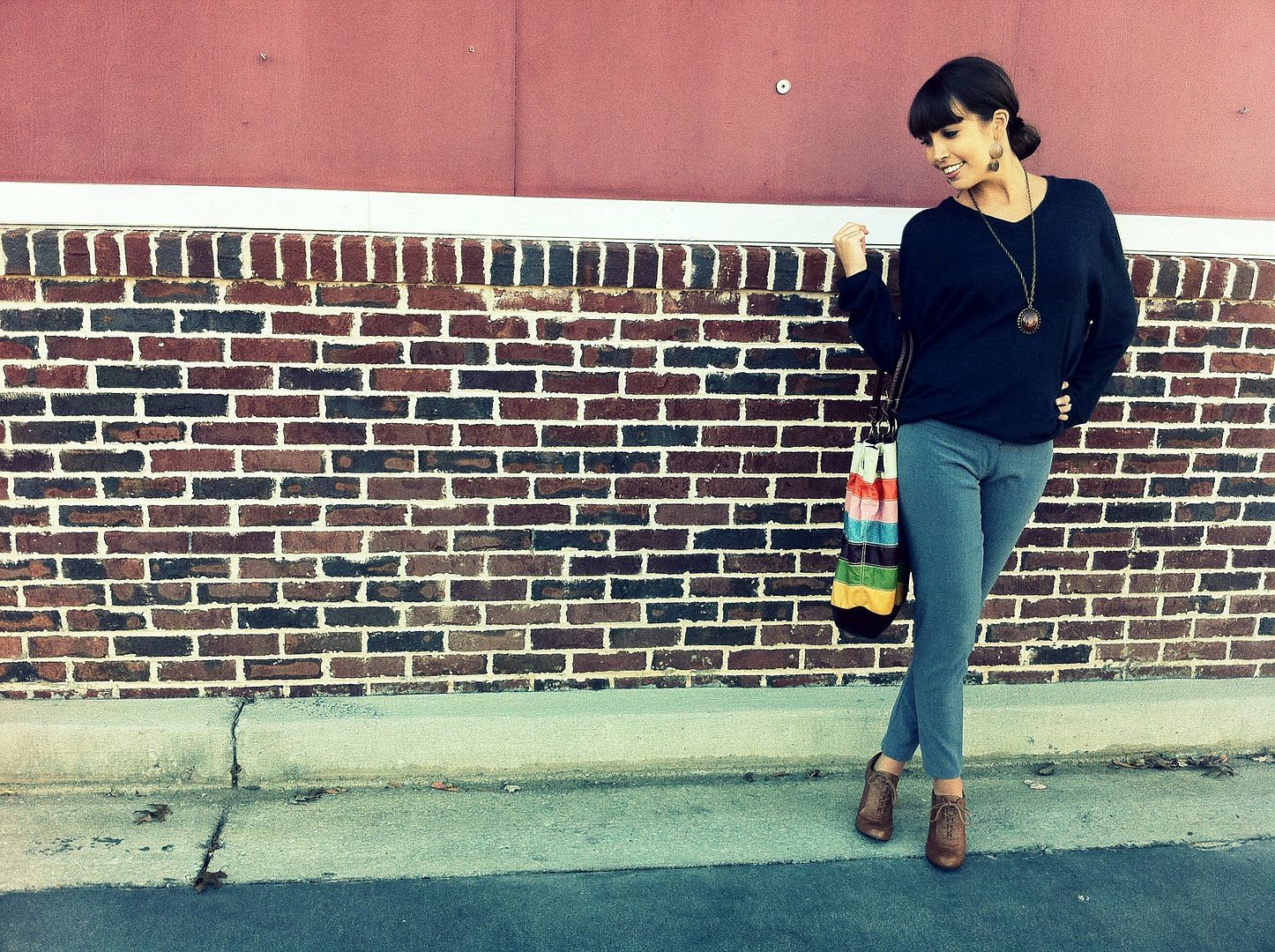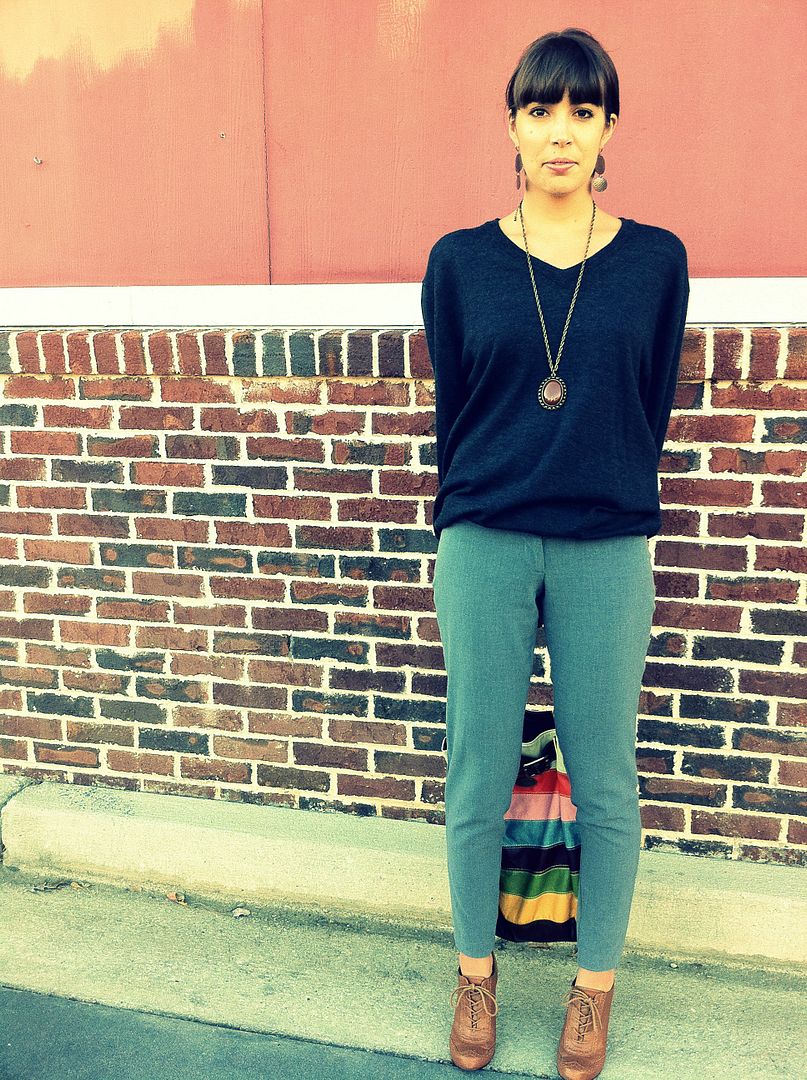 PS: I signed up to participate in the 30 for 30 challenge
again
. AAAH! Are any of you doing it? Read more
here.
Tweet