We decided to throw a little house warming party for New Years Eve. We invited a few of our best friends from out of town to come stay for the weekend and we had a great time. Here are a few snapshots of the party details~ maybe they'll inspire your next bash!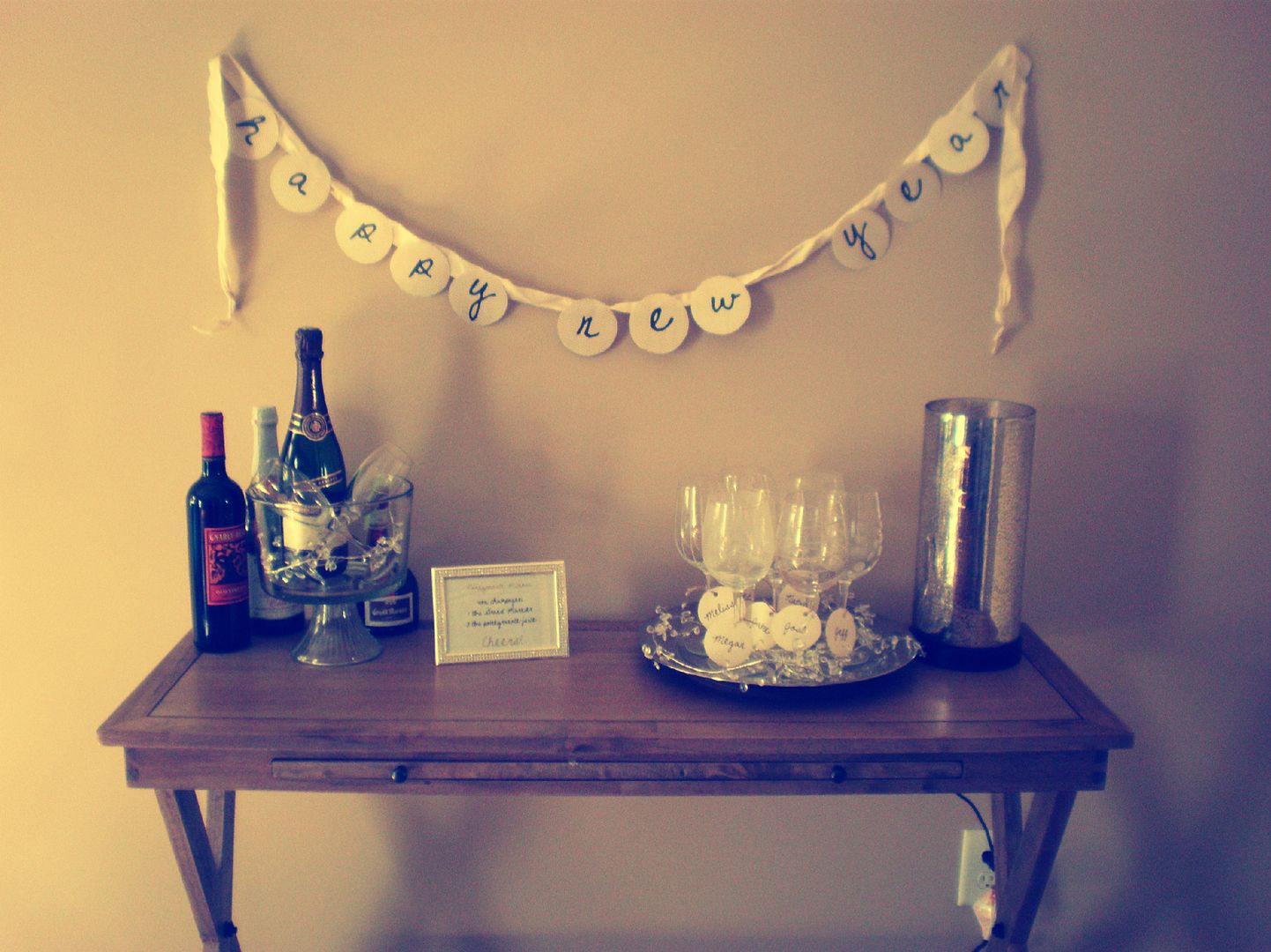 After putting up my Christmas decorations, I was left with an empty table, so I decided to utilize it as a little bar. I printed and cut out a simple banner using my favorite font- "never let go" which can be downloaded
here
. (Yes, I have a favorite font- call me a nerd ;). I taped it to some herringbone ribbon and pinned it to the wall.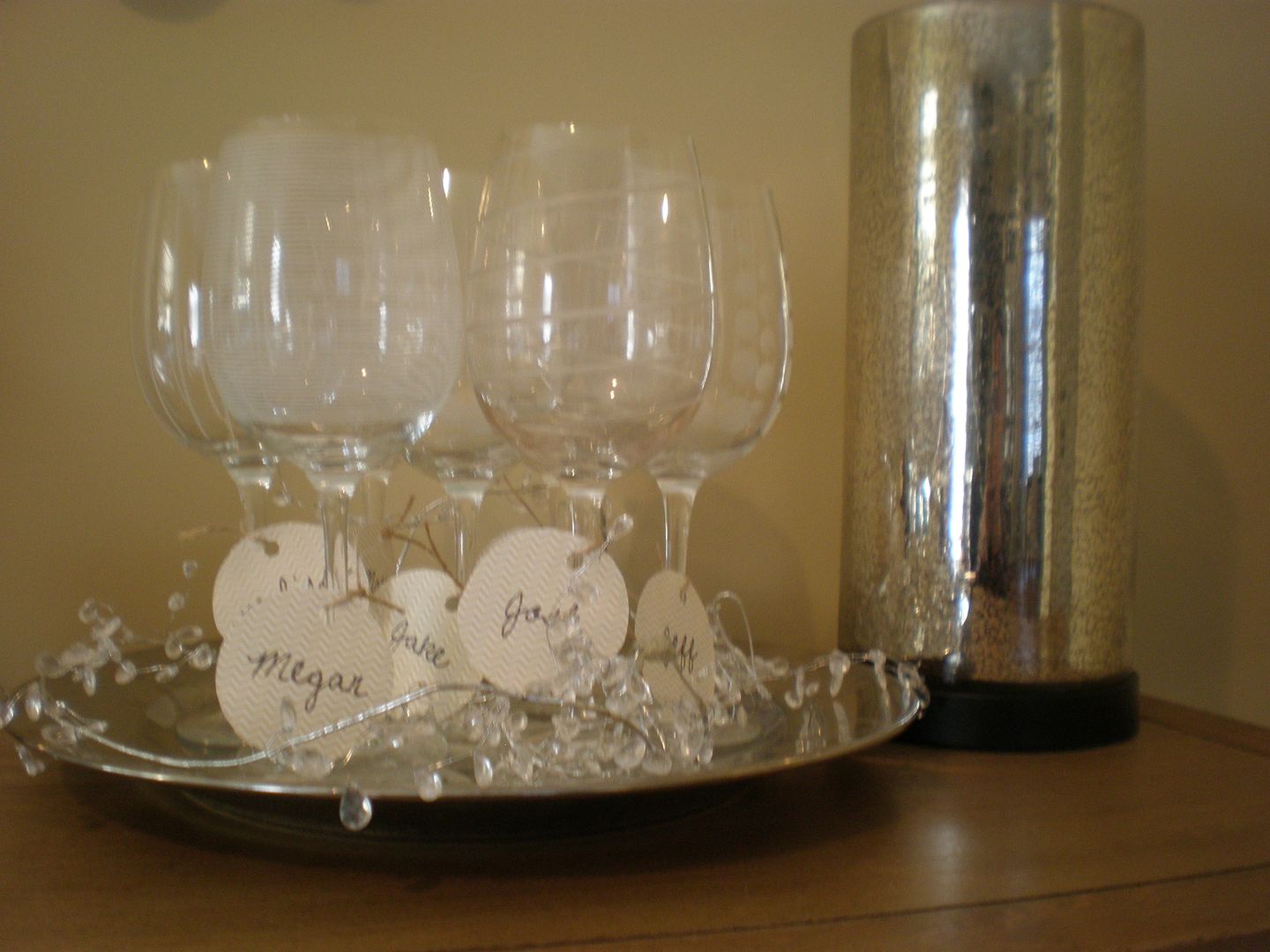 I also printed out little name tags for the wine glasses using the same font and chevron background. I just punched holes in them and tied one to each glass with twine. I then arranged the glasses on a silver tray and used some Christmas garland for a little sparkle. The lamp on the right was a gift from my sister that helped illuminate the bar with a festive glow.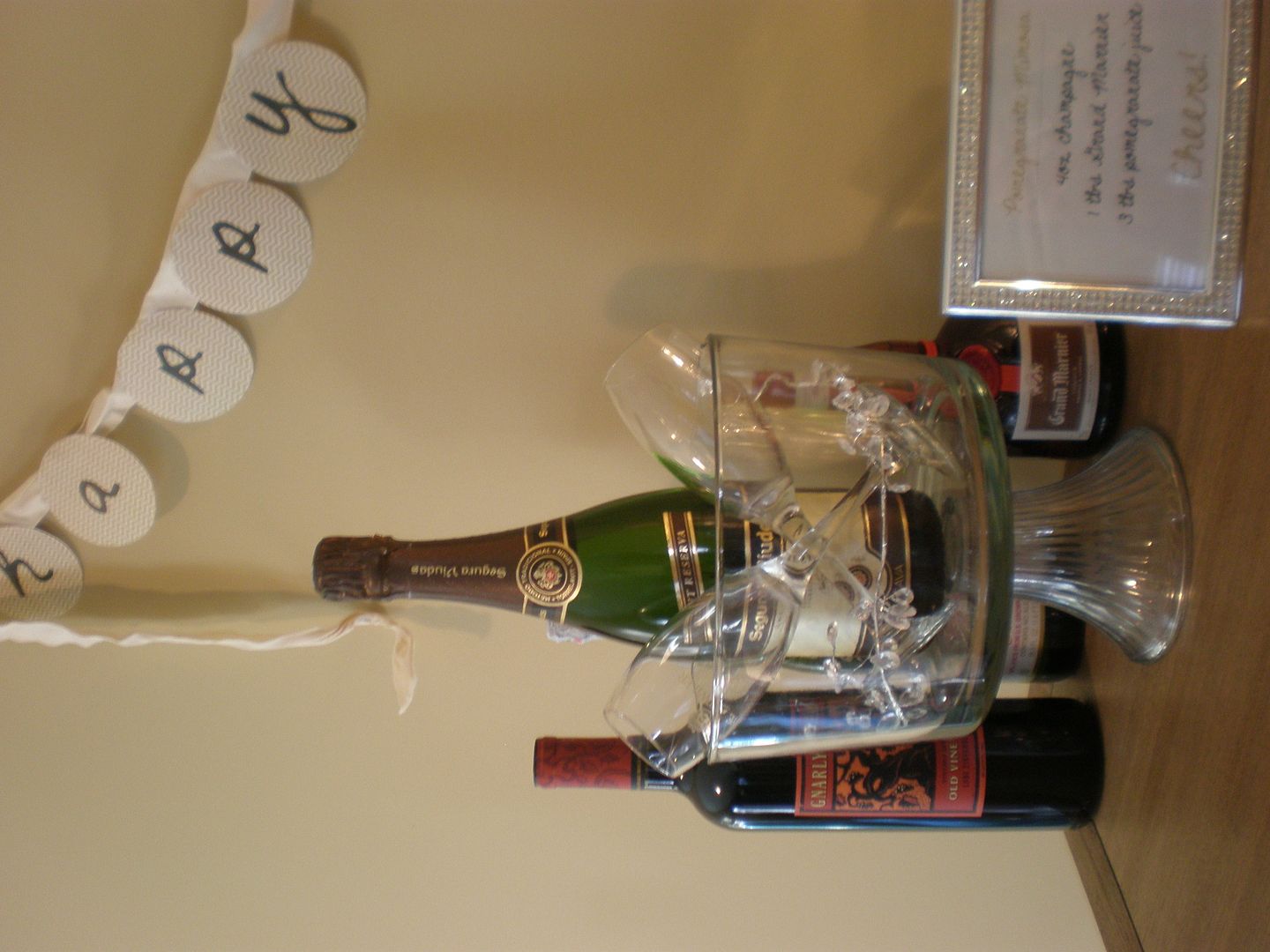 I used a glass parfait bowl as an ice bucket. And arranged some wine, sparkling cider, and Grand Marnier around that.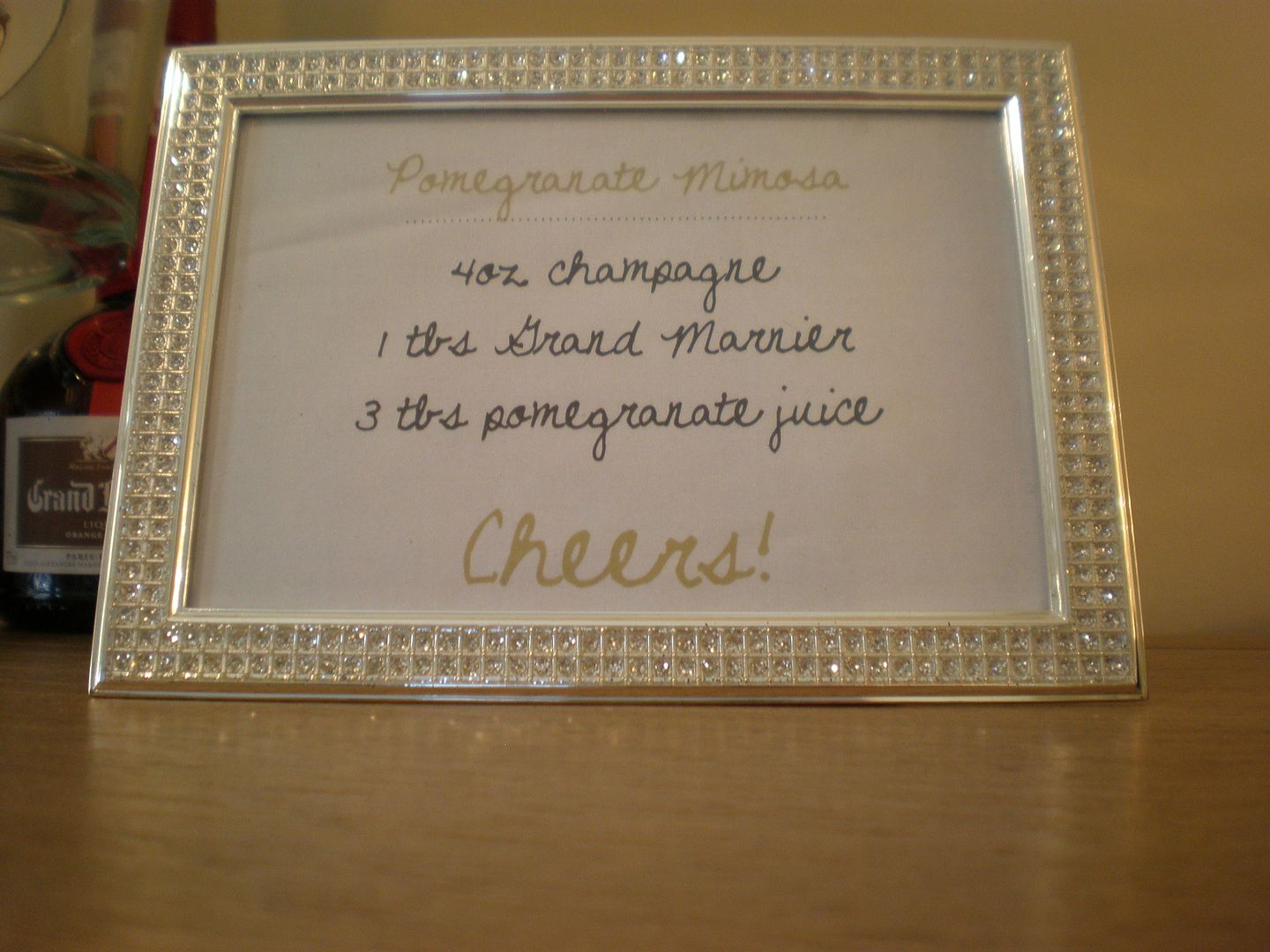 I typed up a little mimosa recipe and put it in a sparkly frame. Anything with sparkles is perfect for NYE.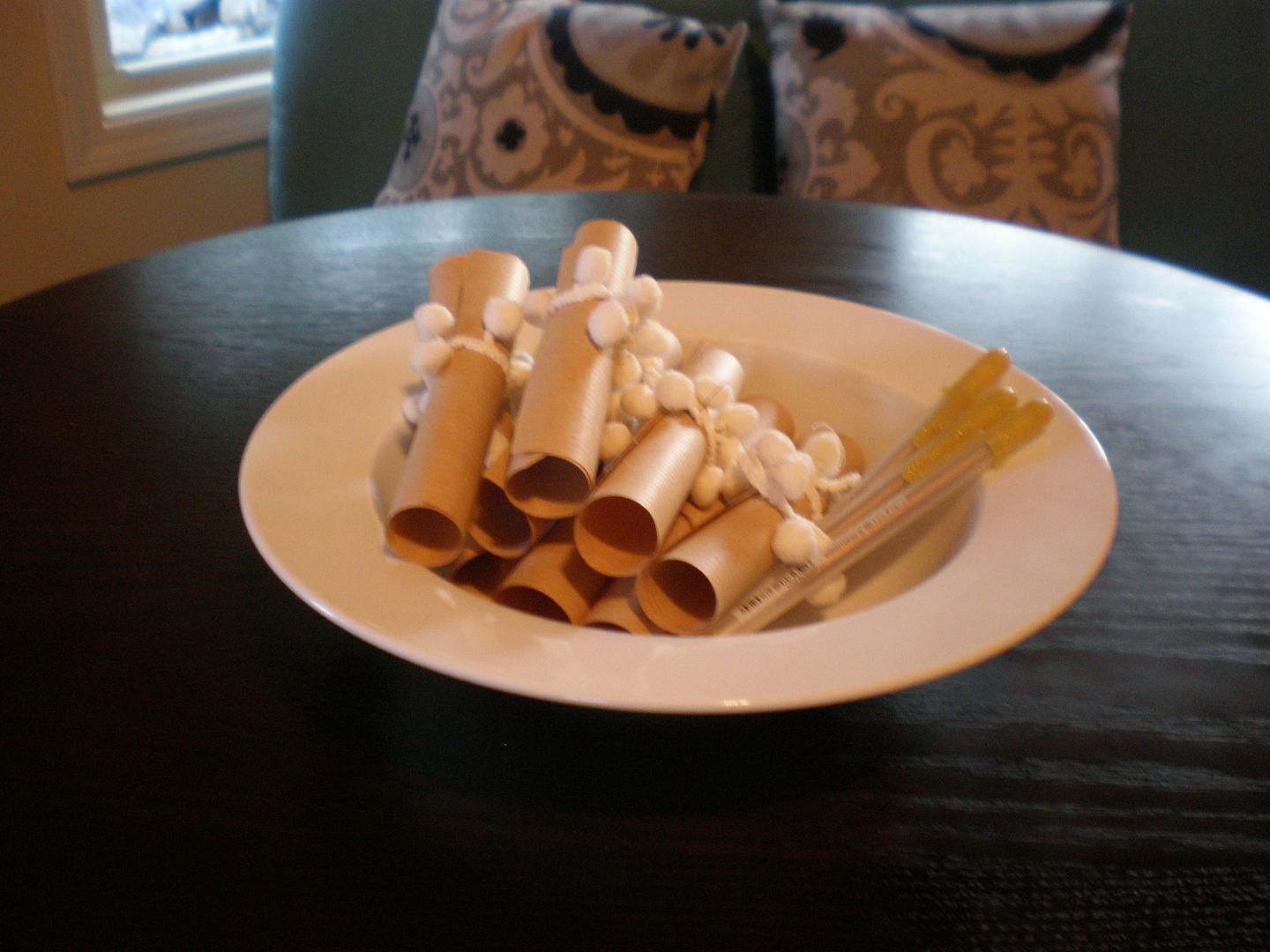 I decided to make a little new year's resolutions station, so I rolled up some brown craft paper and tied it with some pom pom trim and added a few gold pens into a bowl so guests could write down (and remember) their goals for 2012.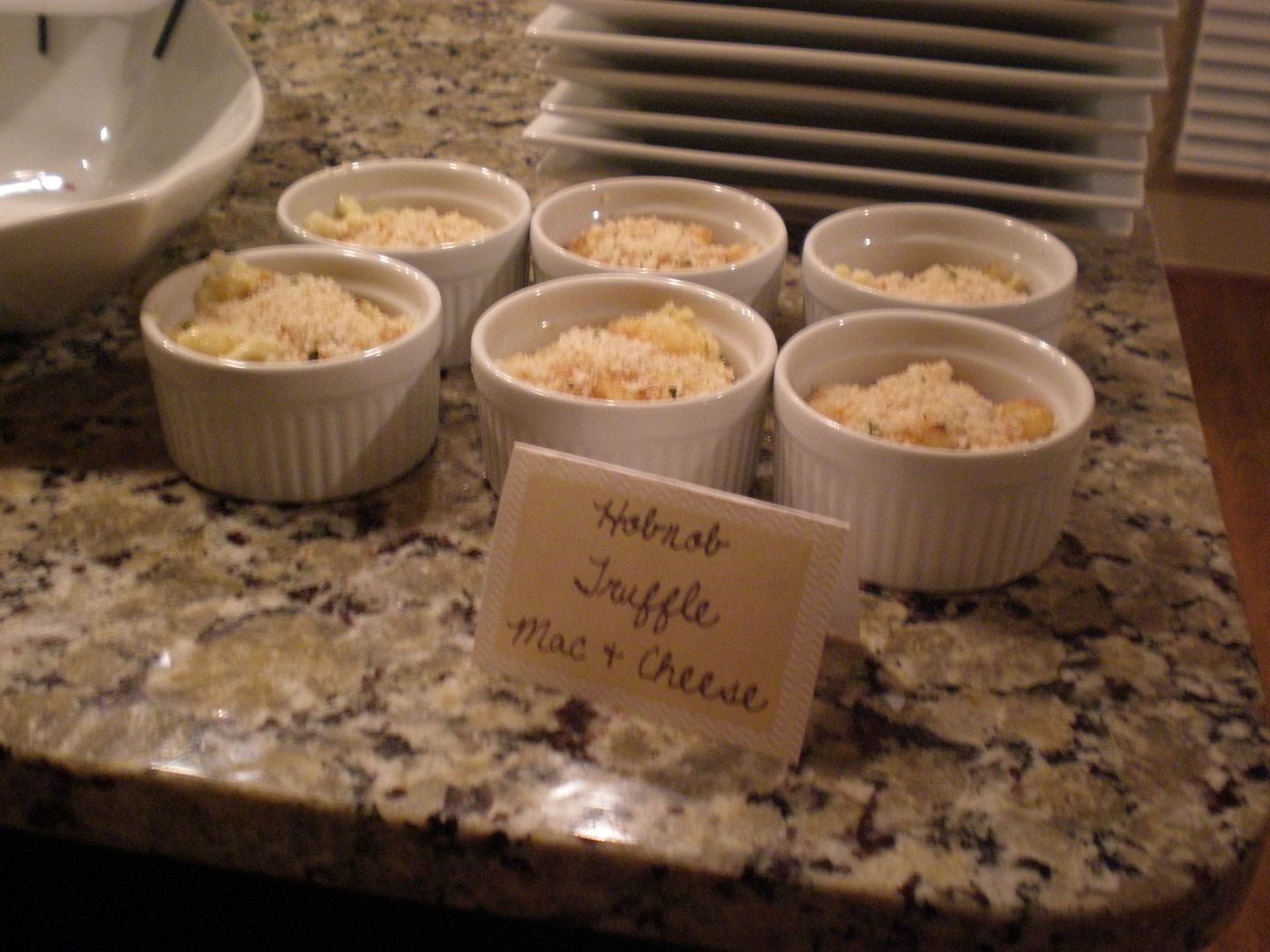 I decided to go for a tapas-style menu so our guests could munch on little bites throughout the night as opposed to one huge meal. I kept it simple and did most of the prep work ahead of time so I could spend most of my time entertaining our friends.
I ordered truffle mac and cheese from our favorite local restaurant and then just reheated it and served it in fancy ramekins. (See, I told you I kept things simple!) Pasta is a great dish that will serve well (if not better) a day later.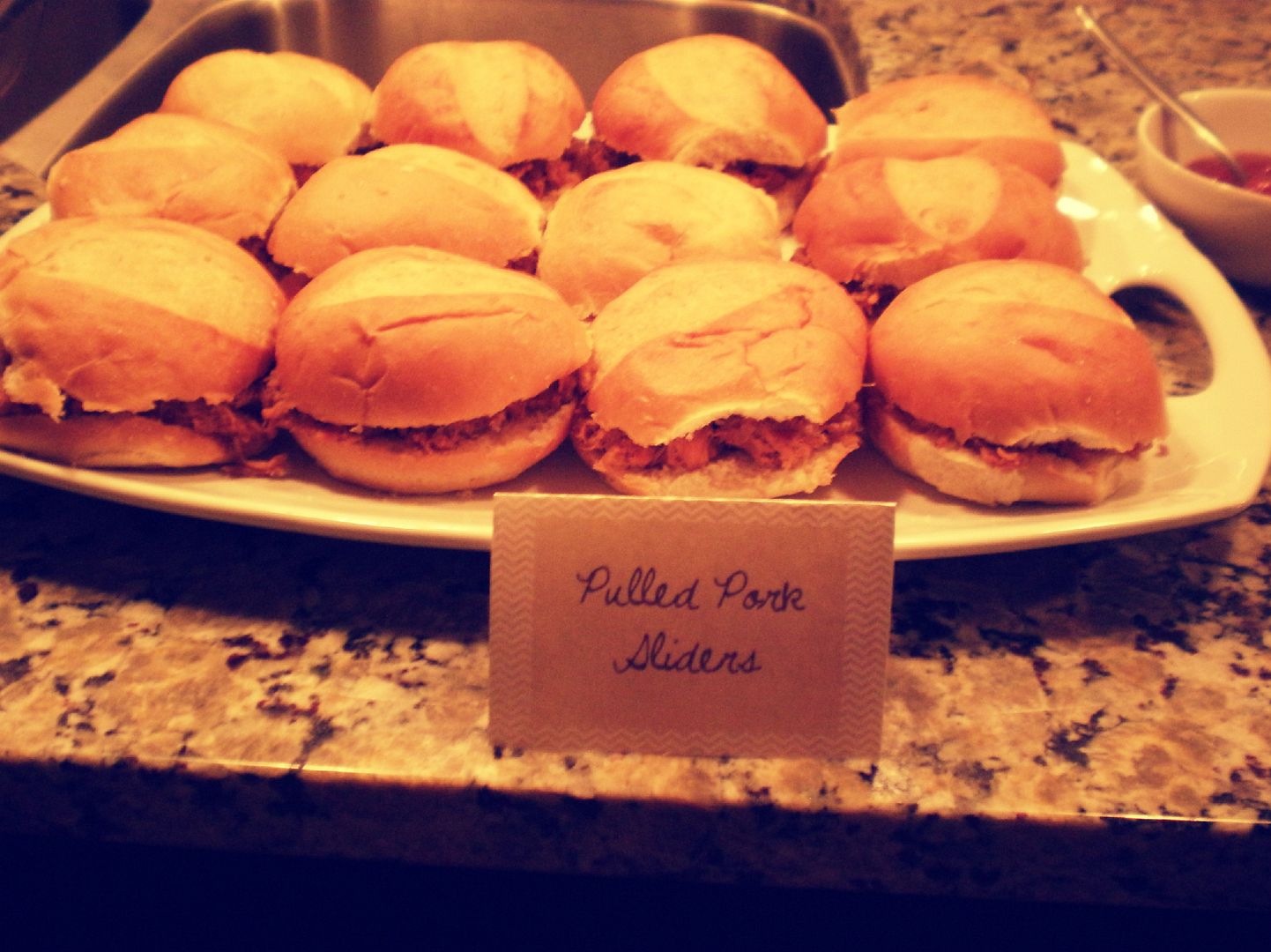 So...we had a minor mishap just before the party. In all of our running around we had forgotten to start cooking the pulled pork! (The 6 hours slow cook crock pot pulled pork!!) I was disappointed that our guests didn't get to try the delicious recipe, but we quickly came up with plan B-- we ran to a local BBQ place and picked up some pork there. Problem solved! Whew!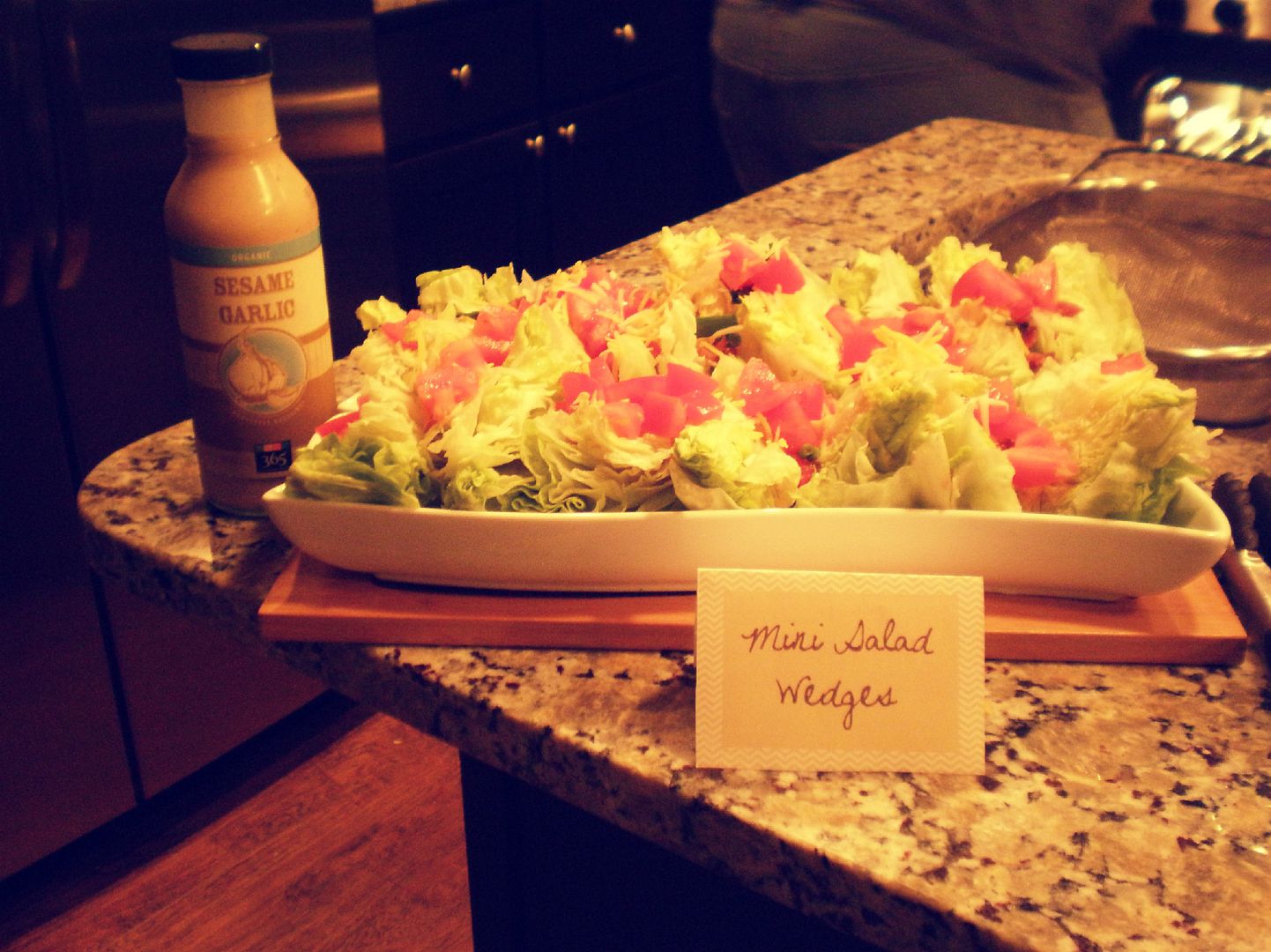 To add something light (and non-carb related) to the menu, I decided to make some mini salad wedges. I just cut up a head of lettuce into bite size wedges and sprinkled with tomatoes, cheese, and bacon. I bought a delicious sesame ginger dressing for the side.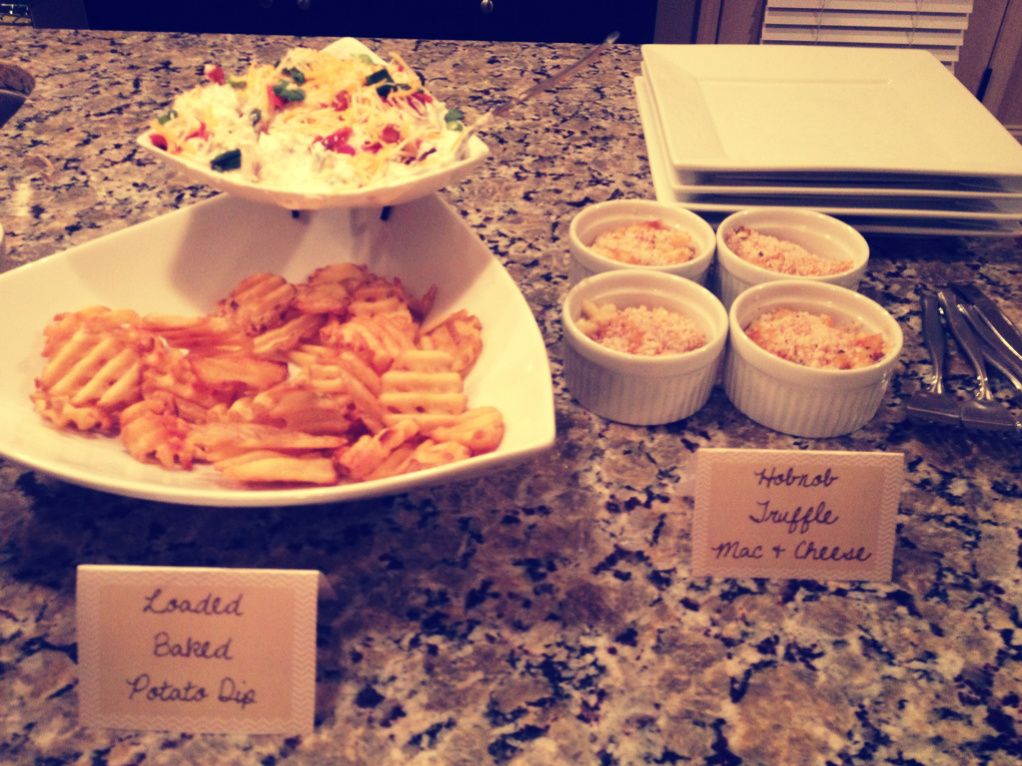 I also served loaded baked potato dip with waffle fries-- a recipe I found on Pinterest!! It's quick and easy to whip up and it tastes delicious!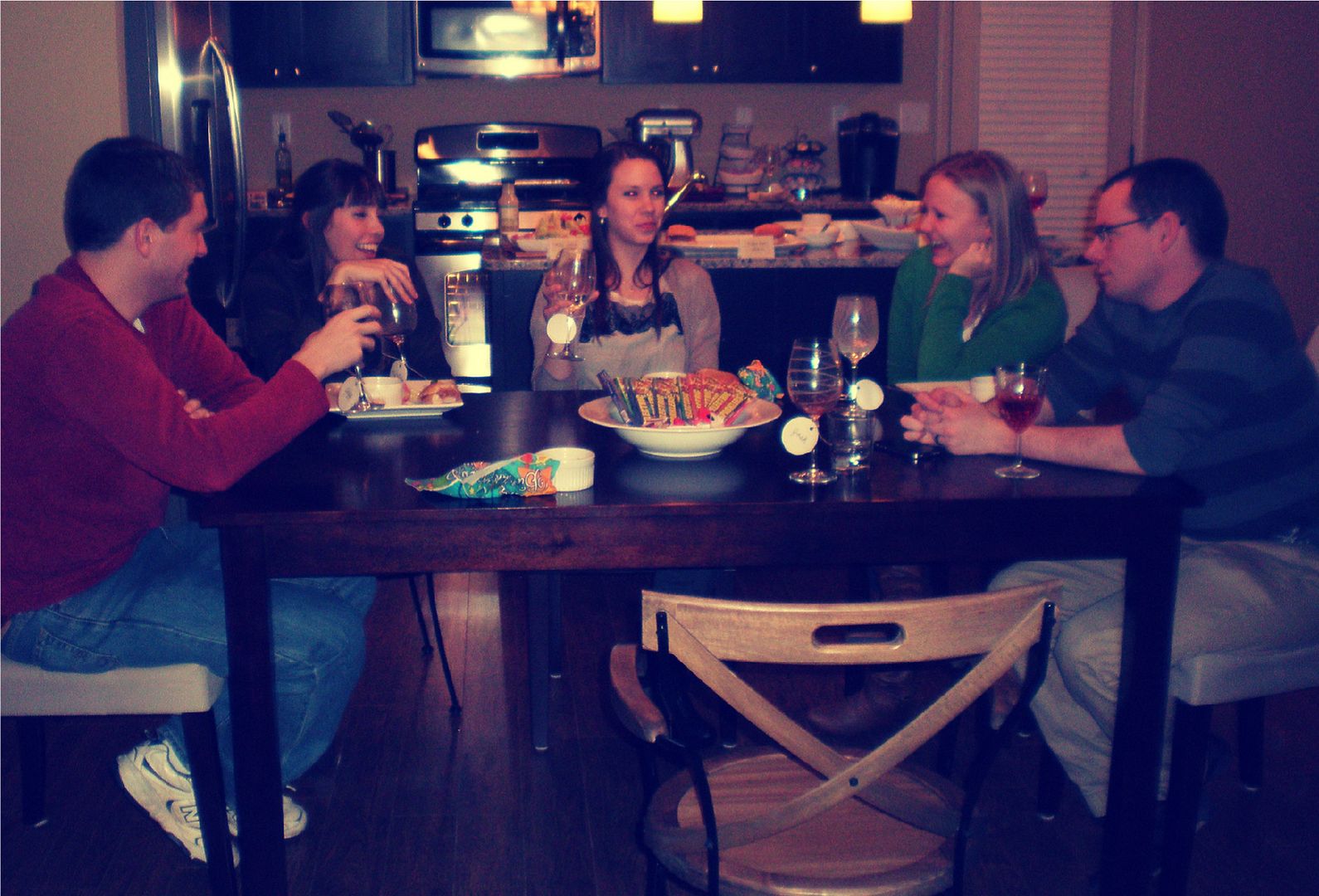 We played games, watched football, played with sparklers, ate delicious food, and rung in the new year. In the end I think everyone enjoyed our party!
Tweet