Here we are again with another piece from my mint collection- this time a mint polka-dot top! So....what colors can you pair with mint? Just about any color! Here, I've chosen a color in the same green family for a great monochromatic look.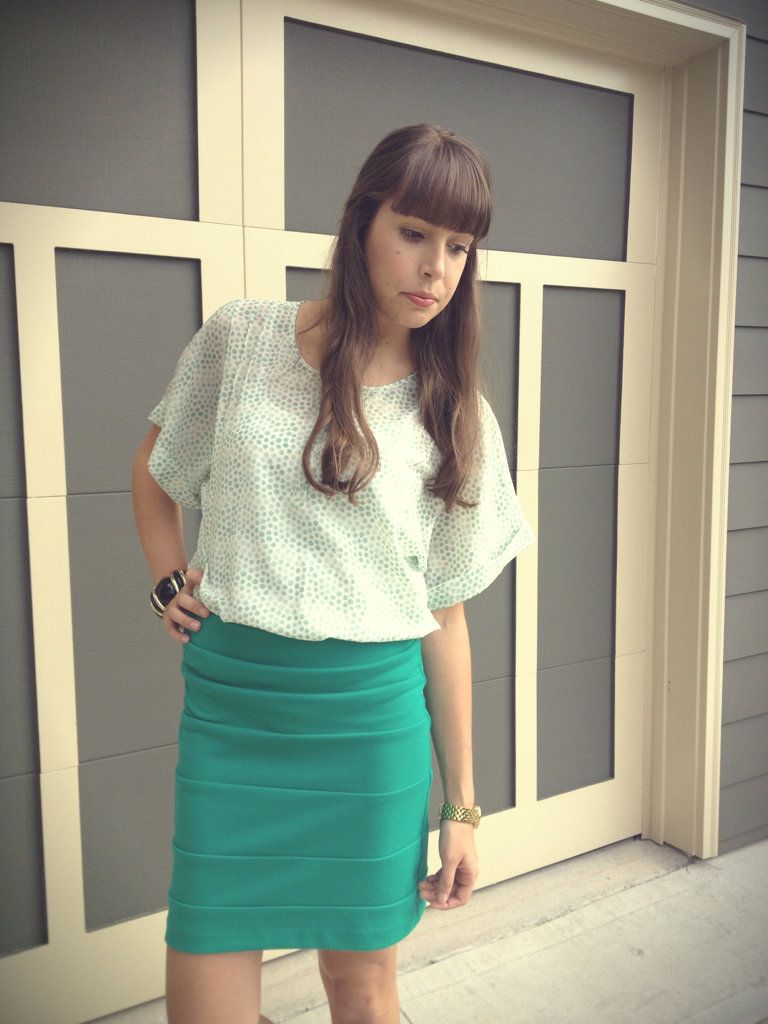 I love how the seaming of this skirt creates a striped effect. It's almost a subtle mixing of prints- polka dots and stripes!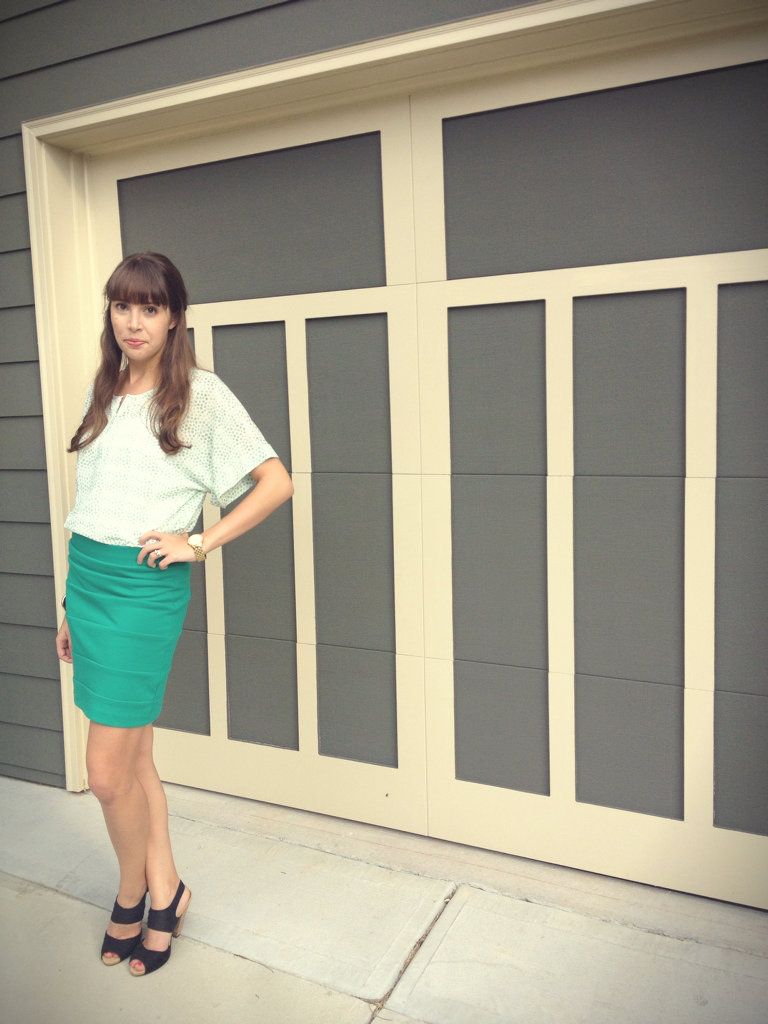 I wore this outfit to work today, and it could easily transition to weekend!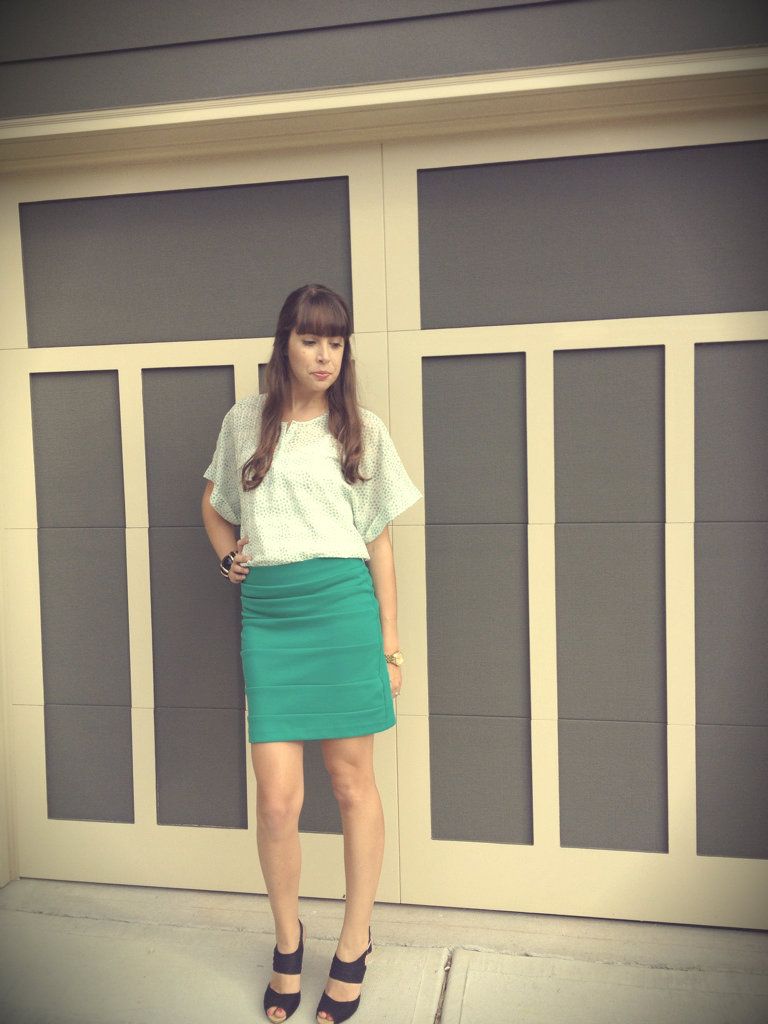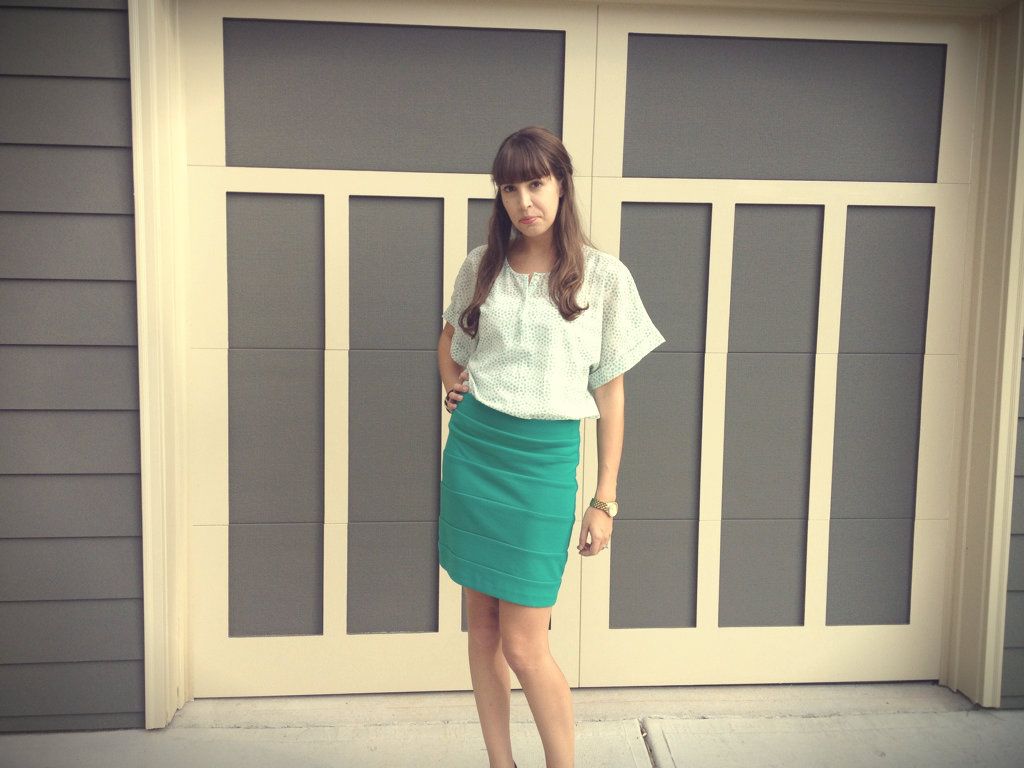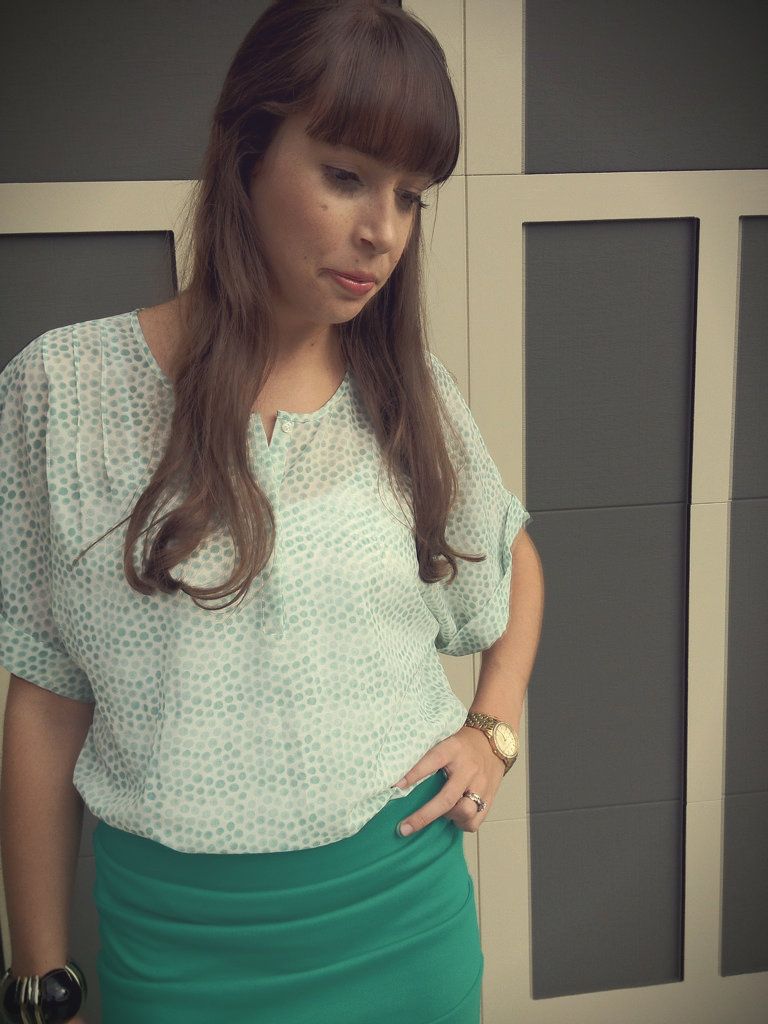 (top: Jcrew, skirt: boutique, shoes: target, watch: Michael Kors)
I promise I don't really have 50 shades of mint, but a few more mint looks are coming!
Tweet