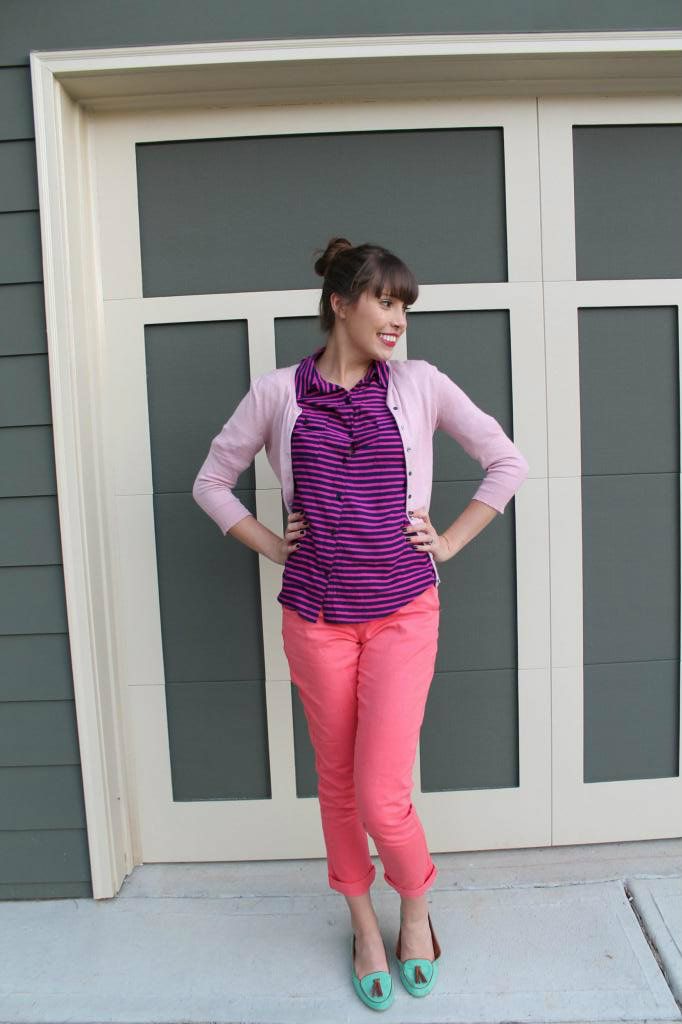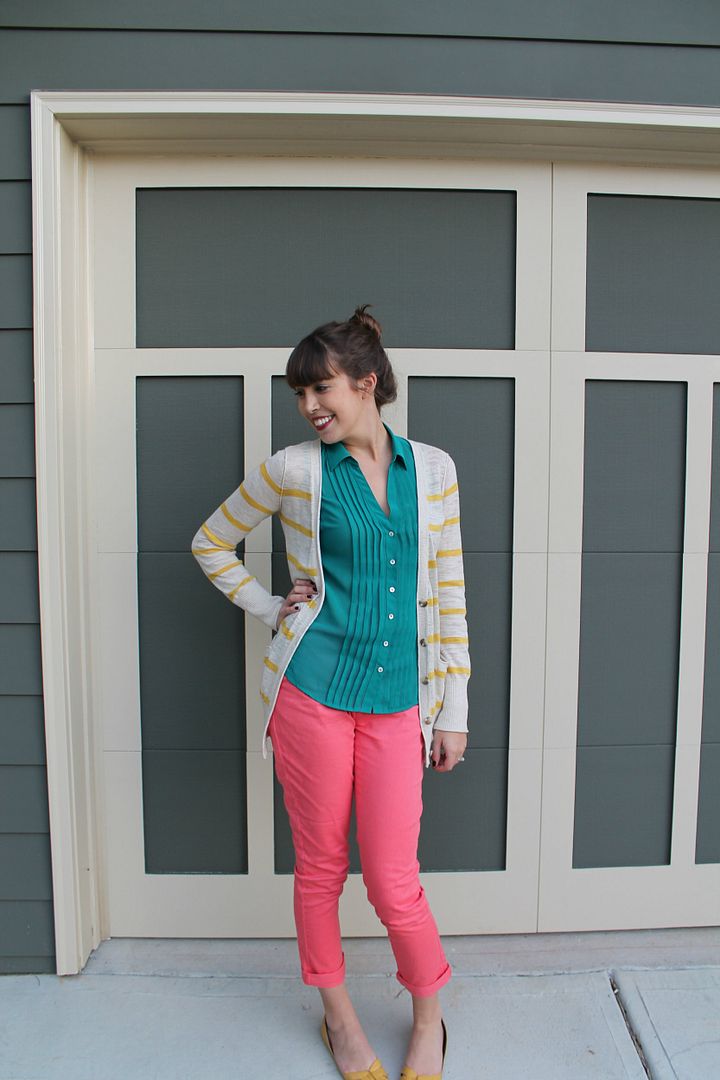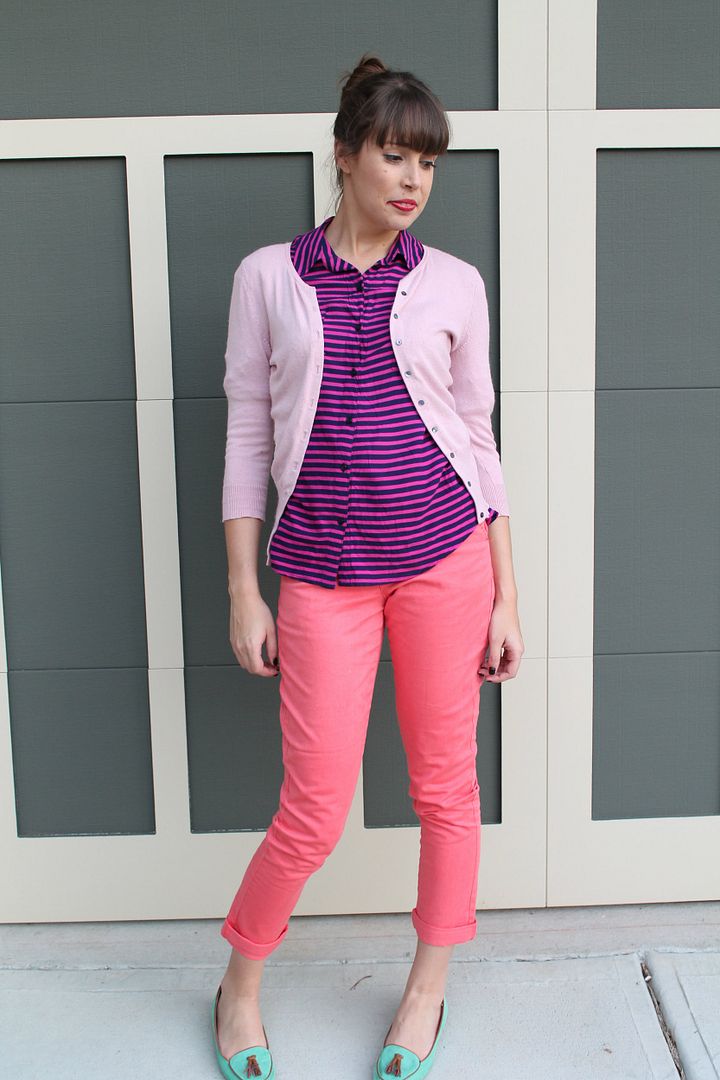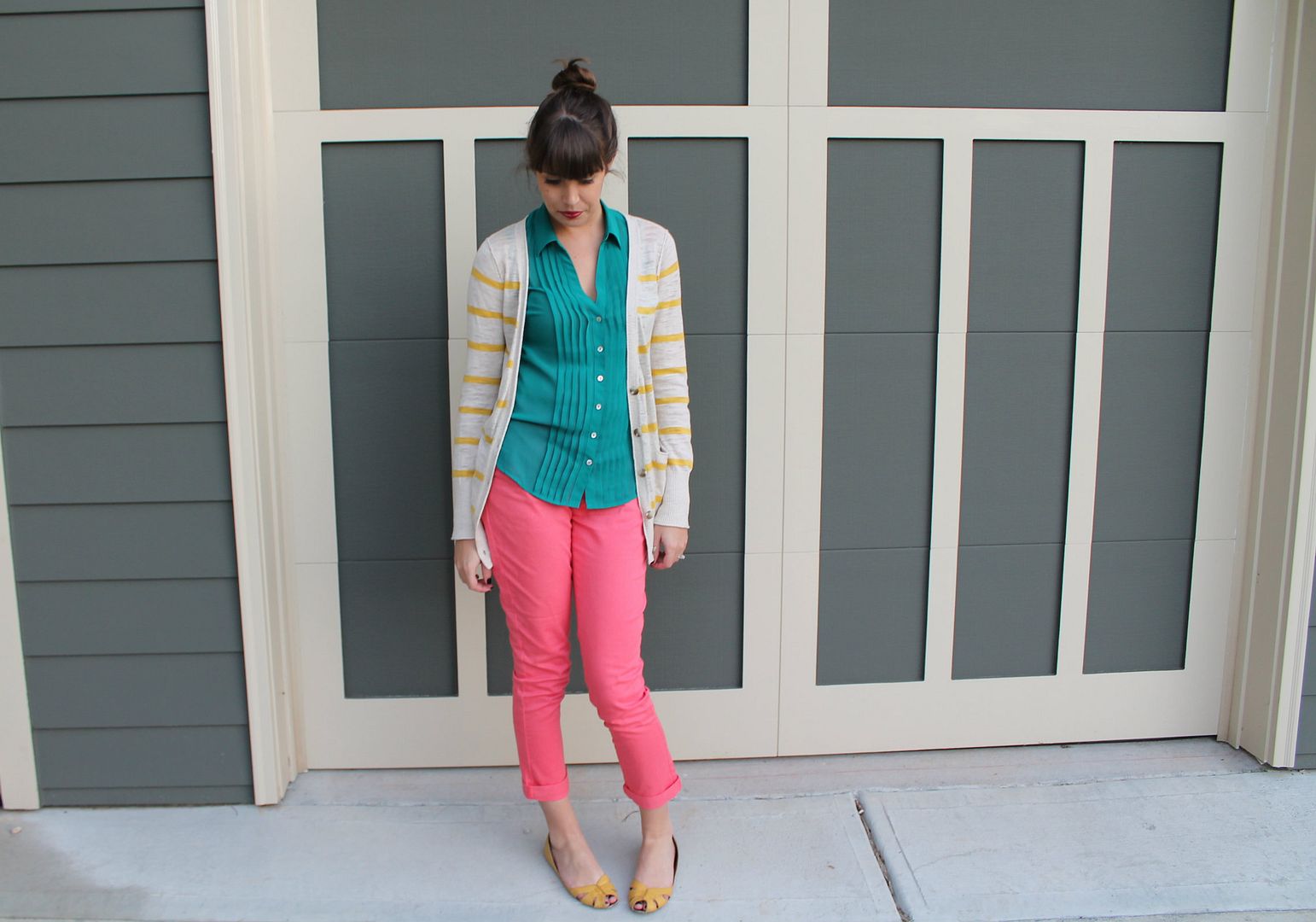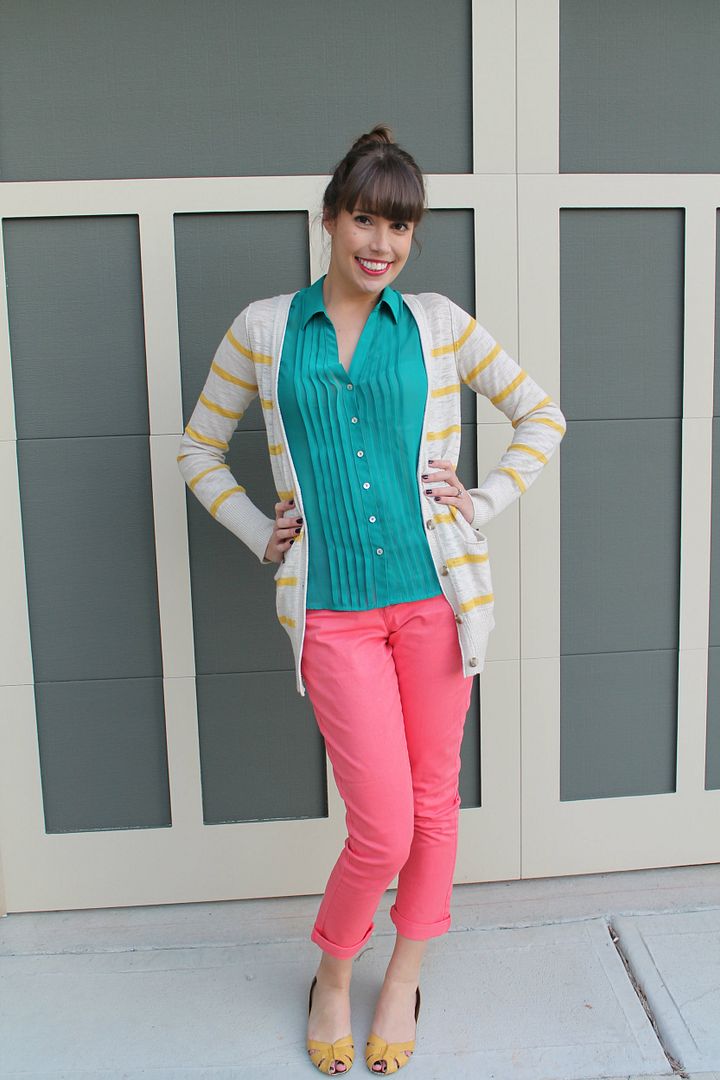 (pants: Dorothy Perkins, stripe top: Old Navy, pink sweater: Express, mint shoes: Target, teal top: Forever 21, stripe sweater: Target, yellow shoes: Target)
Speaking of bright pants, I don't know that you can get much brighter than these! I ordered them on a whim since they were only $9. They looked a little more like a subdued coral online, but for $9 I can't really complain. I'll just run with it!
In other news, I'm excited for an upcoming collaboration with one of my favorite stores: LOFT! Stay tuned for details!
Tweet