Next on my
Fall shopping checklist
is Cobalt! I love this bright blue color! My favorite way to wear it is with accessories. What better way to emphasize this awesome shade than with a contrasting bright orange sweater?!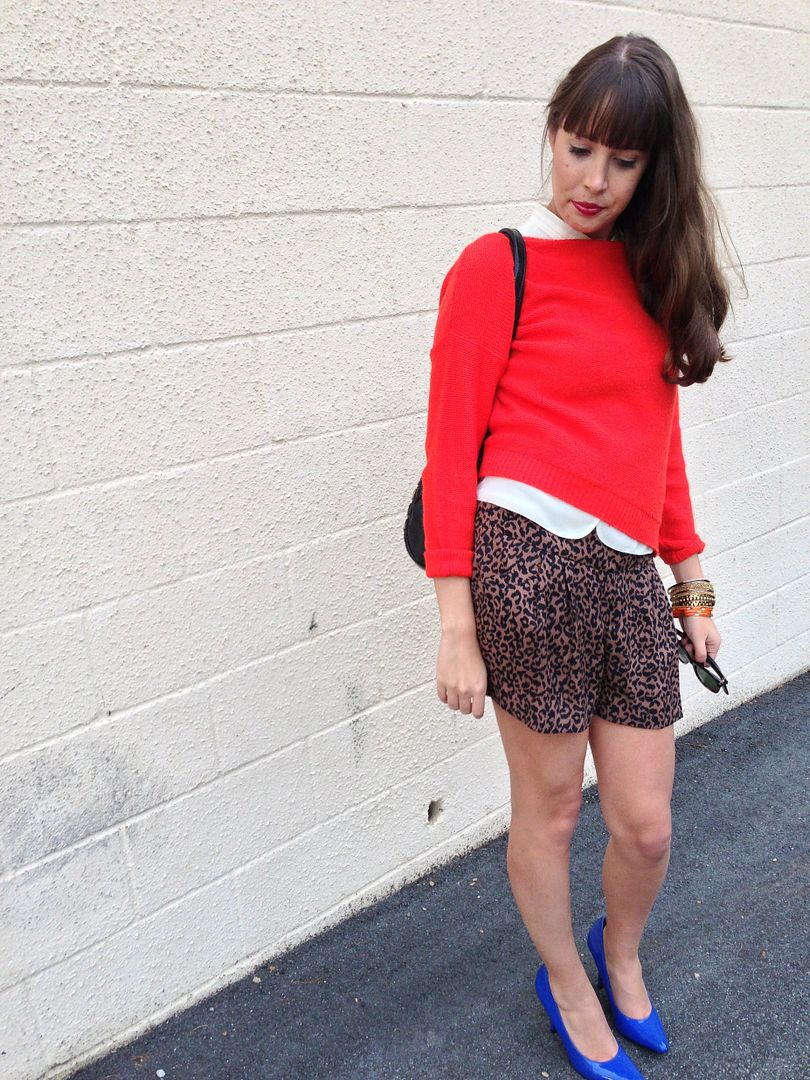 I'm also wearing #5 on my list-- a little something I like to call an arm party. Basically it means I just throw on as many bracelets as I can possibly stand. I prefer gold, but I also love mixing silver in every now and then.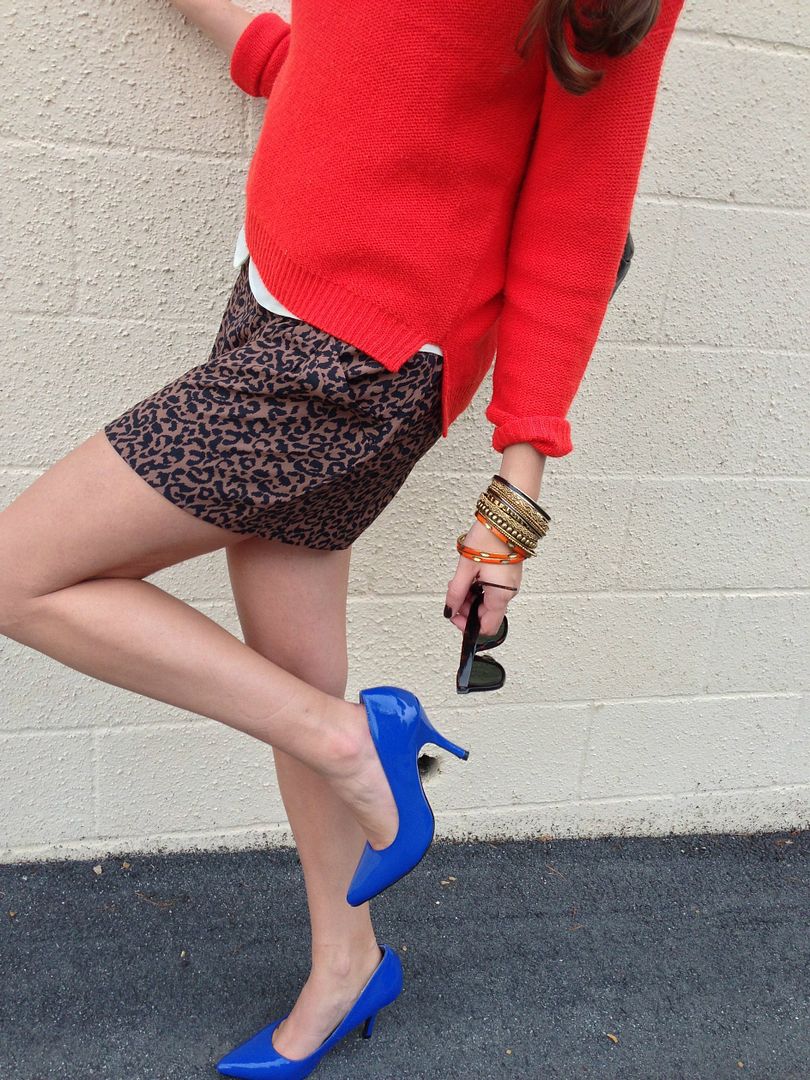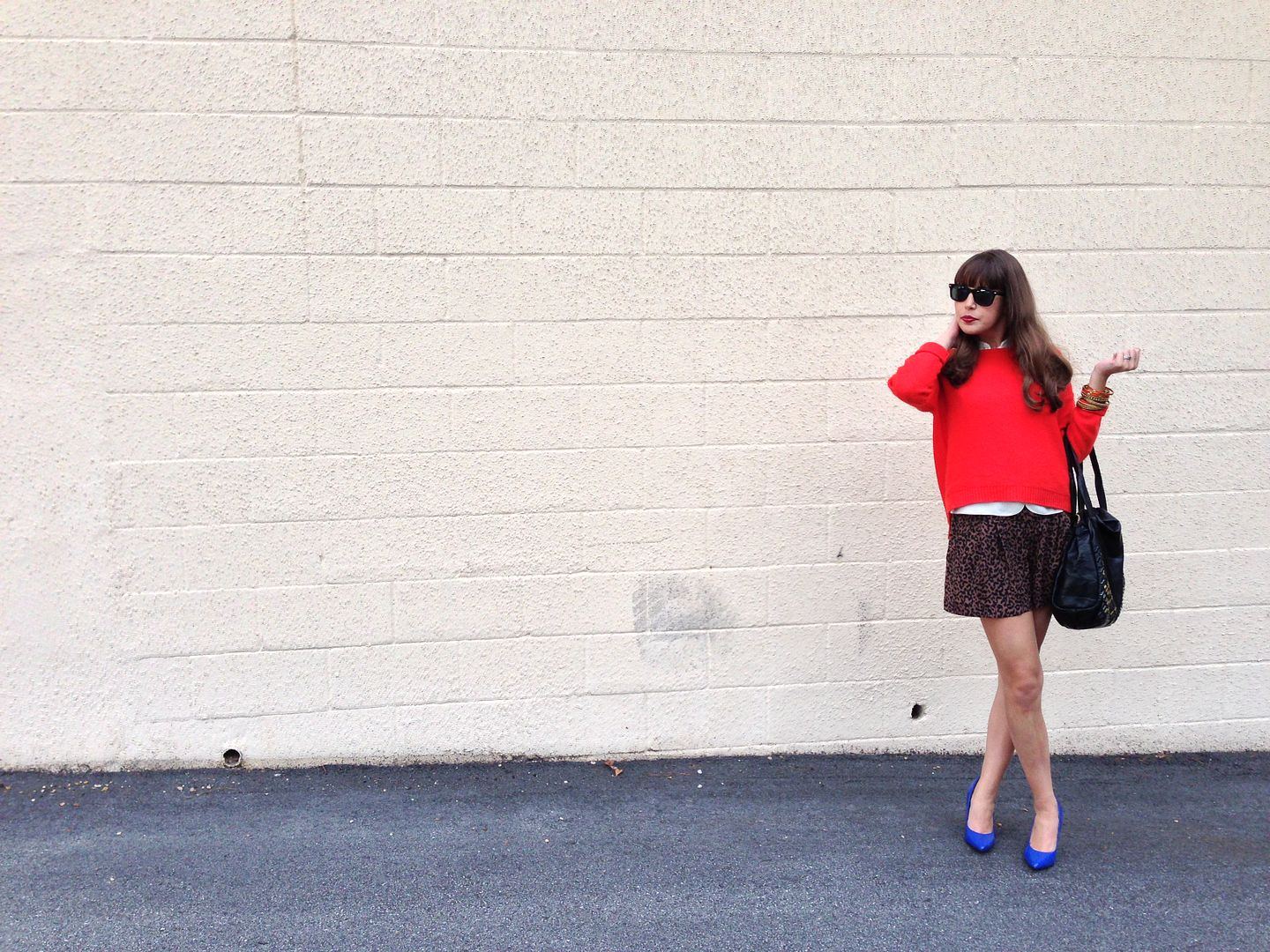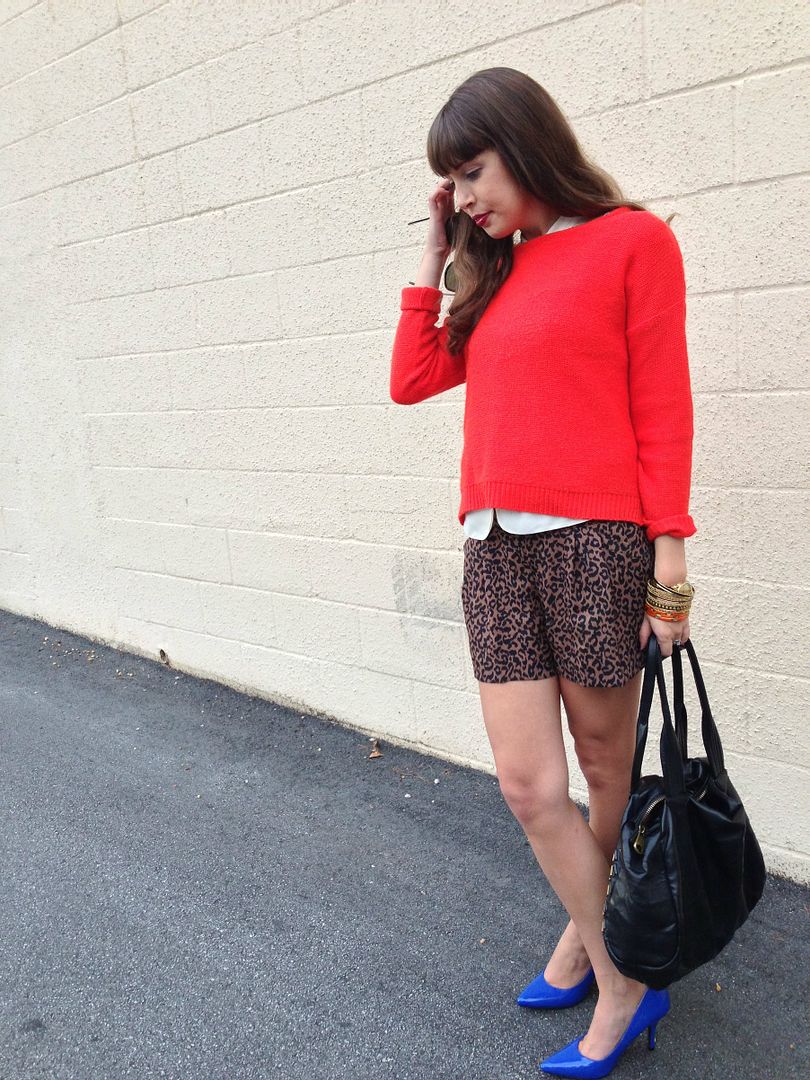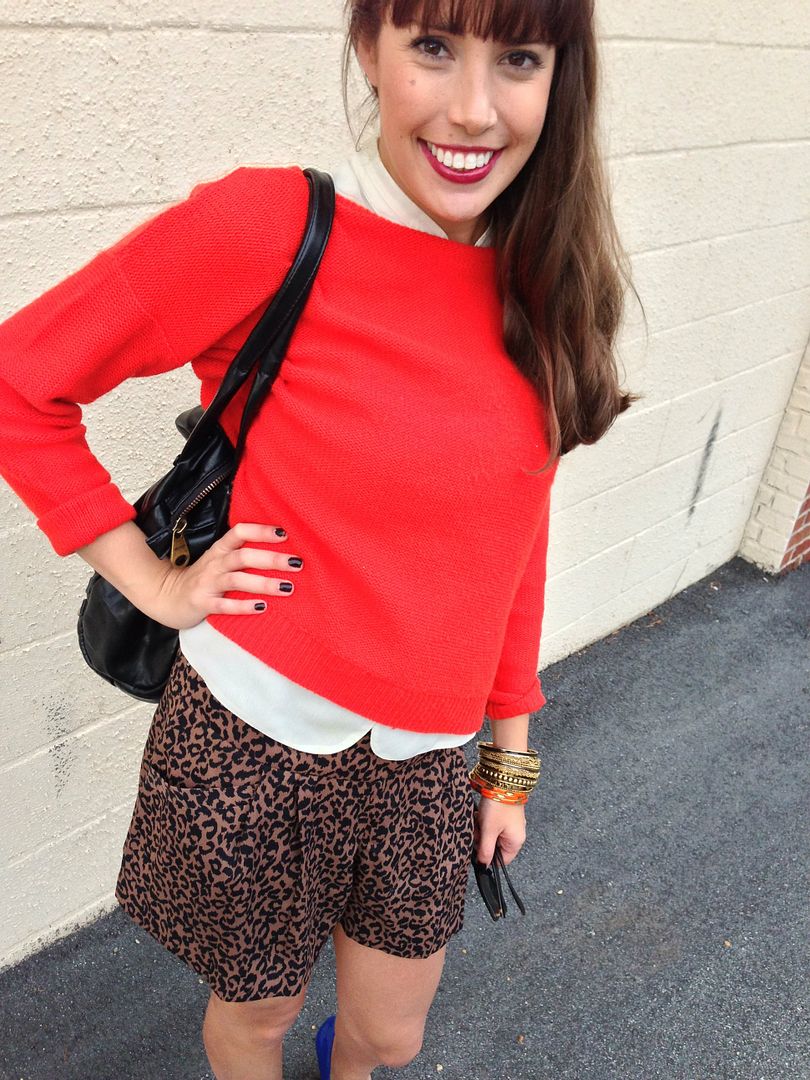 By the way, I love this photo shoot location we happened upon before grocery shopping the other day. Yep, this is the back side of Publix! Sometimes it's the simplest of backgrounds that makes for the best photos.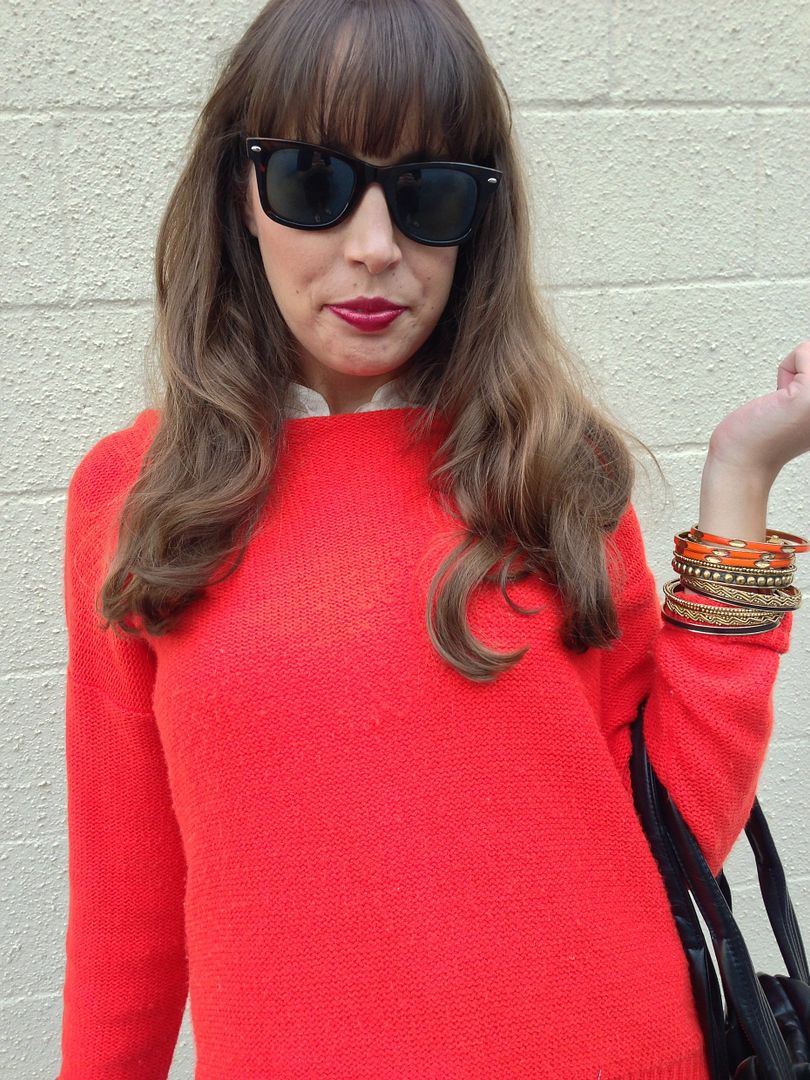 (sweater: Zara, blouse: Old Navy, short: Loft, Shoes: Nine West via DSW, Bangles: Fabrik, sunglasses: Loft, purse: Matt and Nat)
Hooray for the high being only 61 degrees today! Happy Monday yall!
Tweet