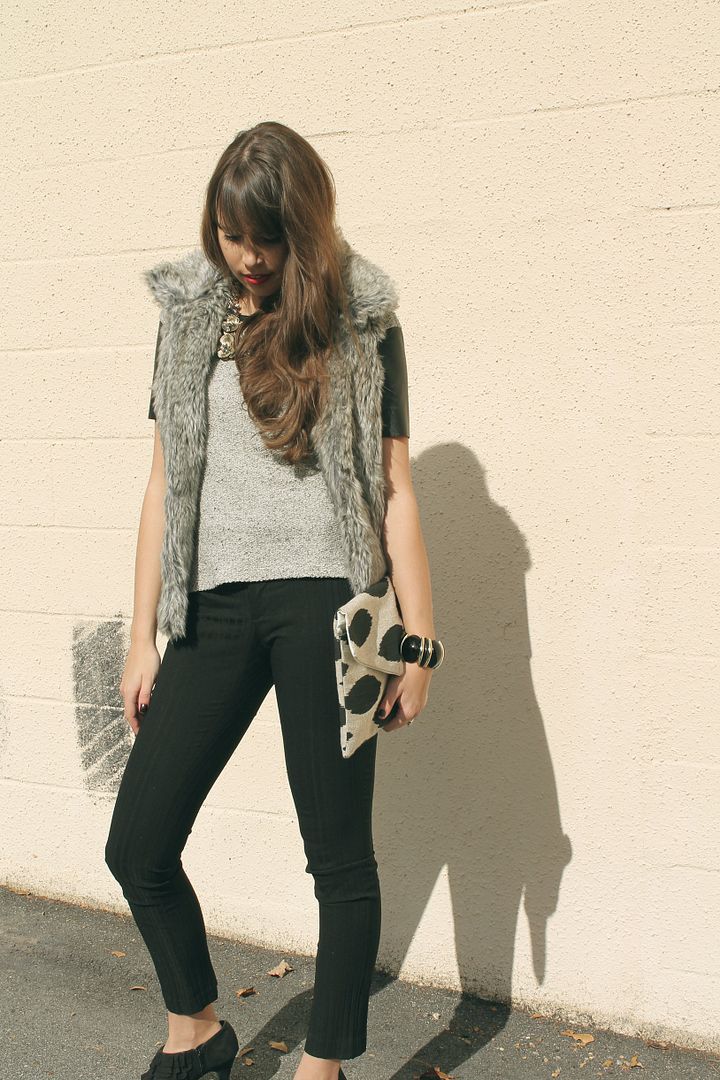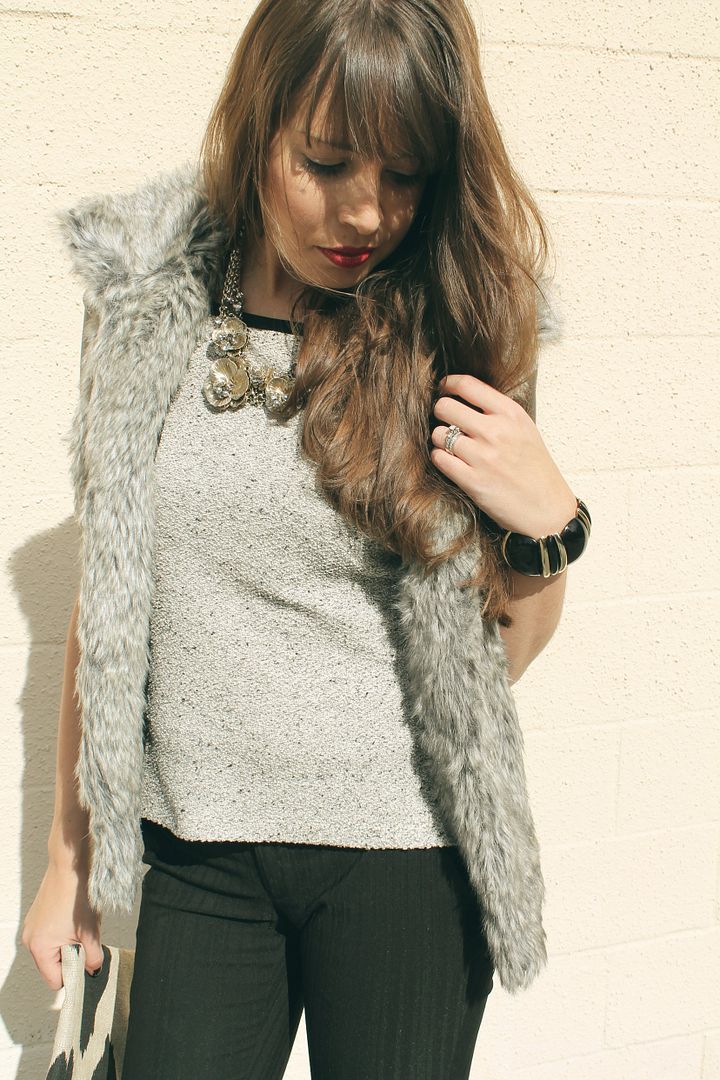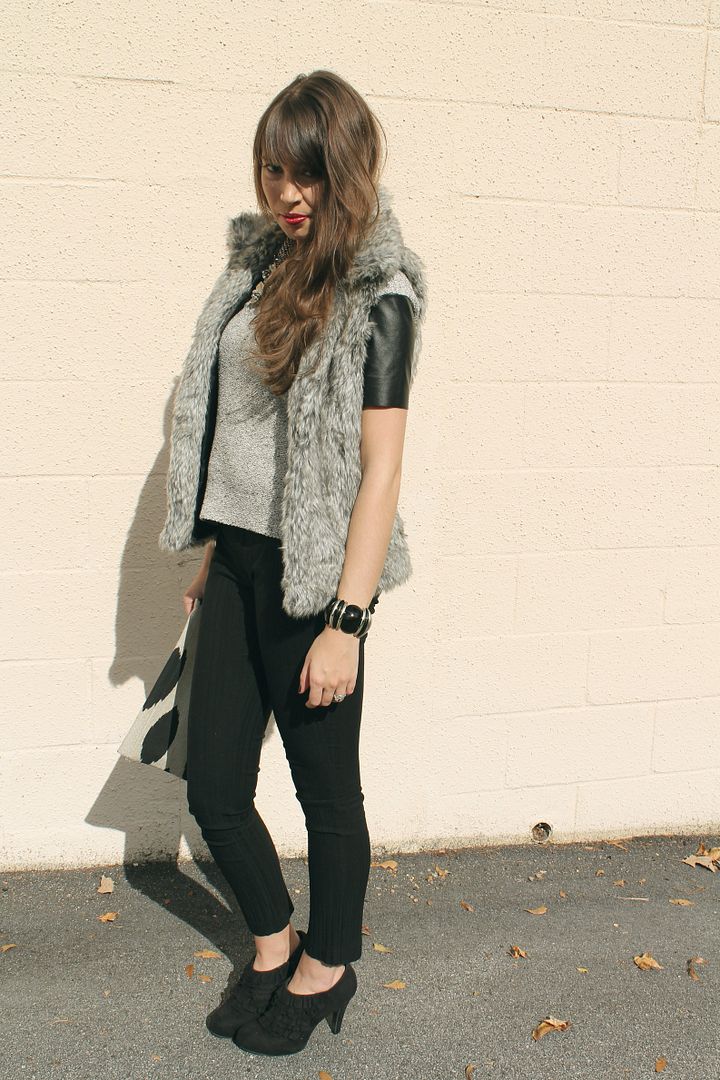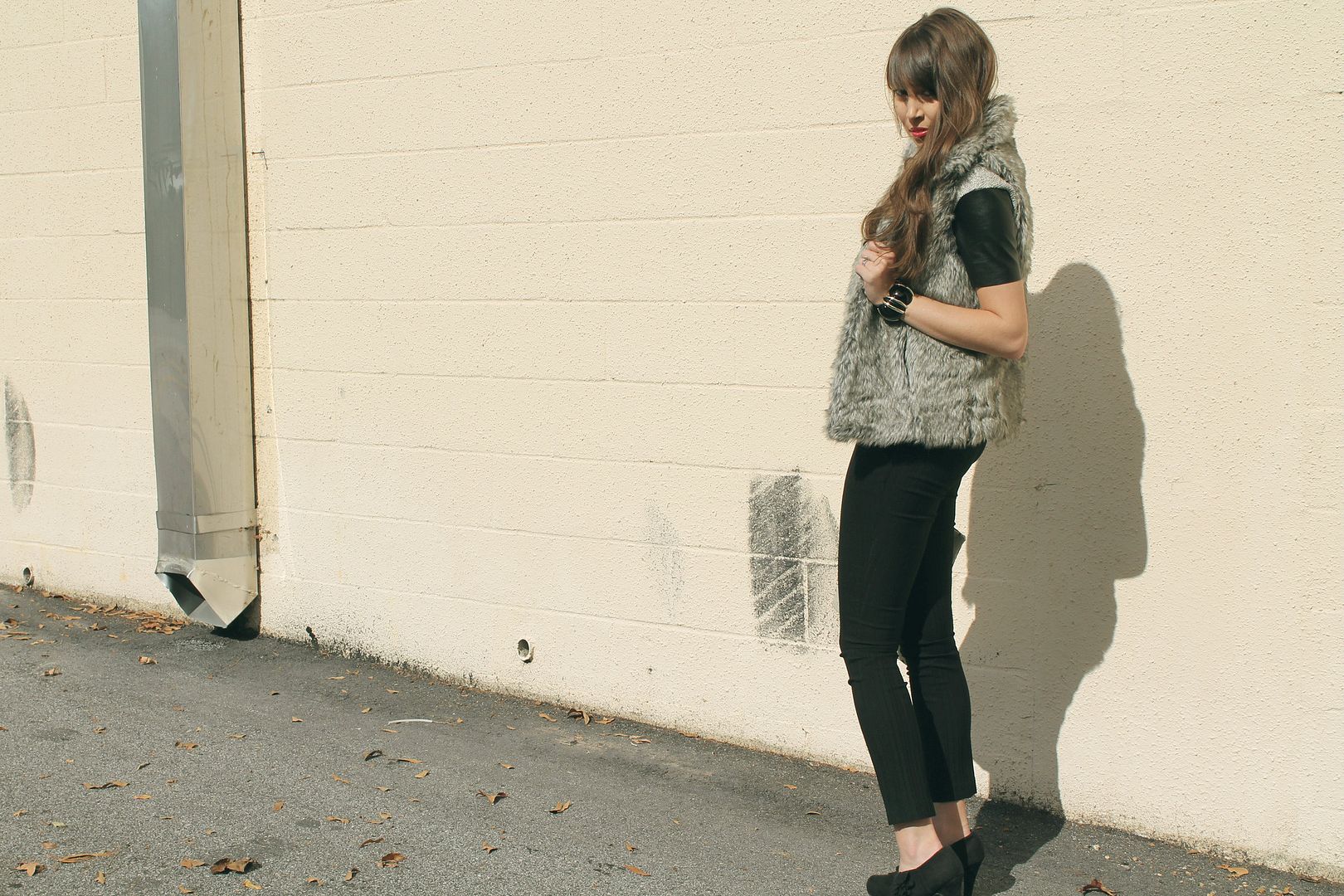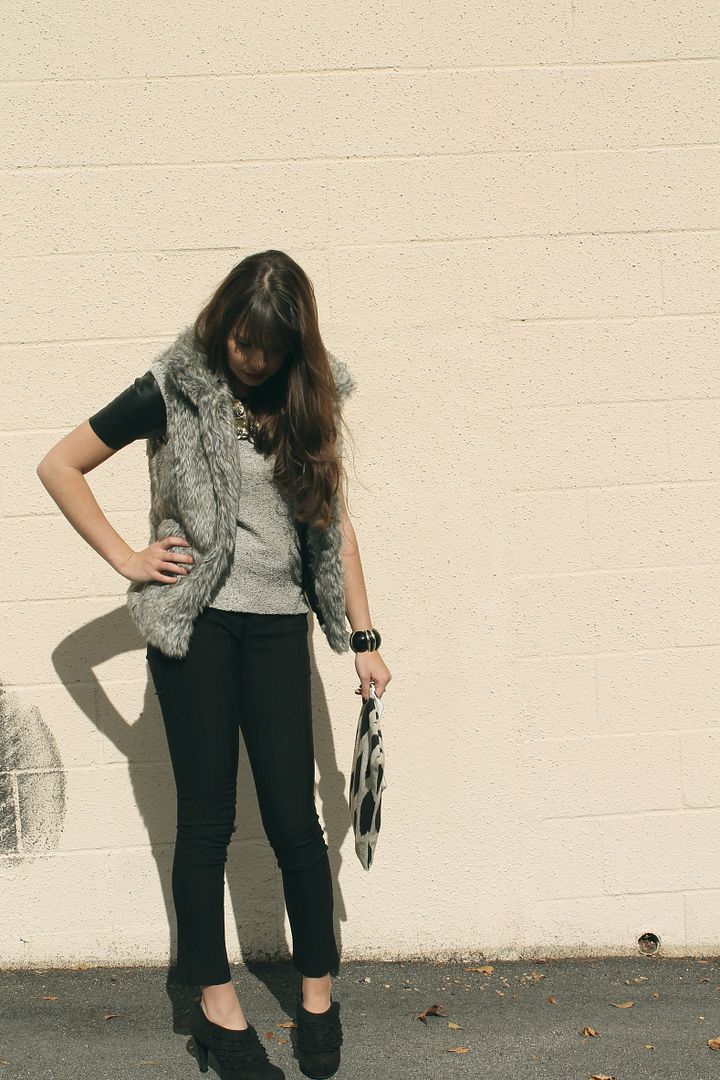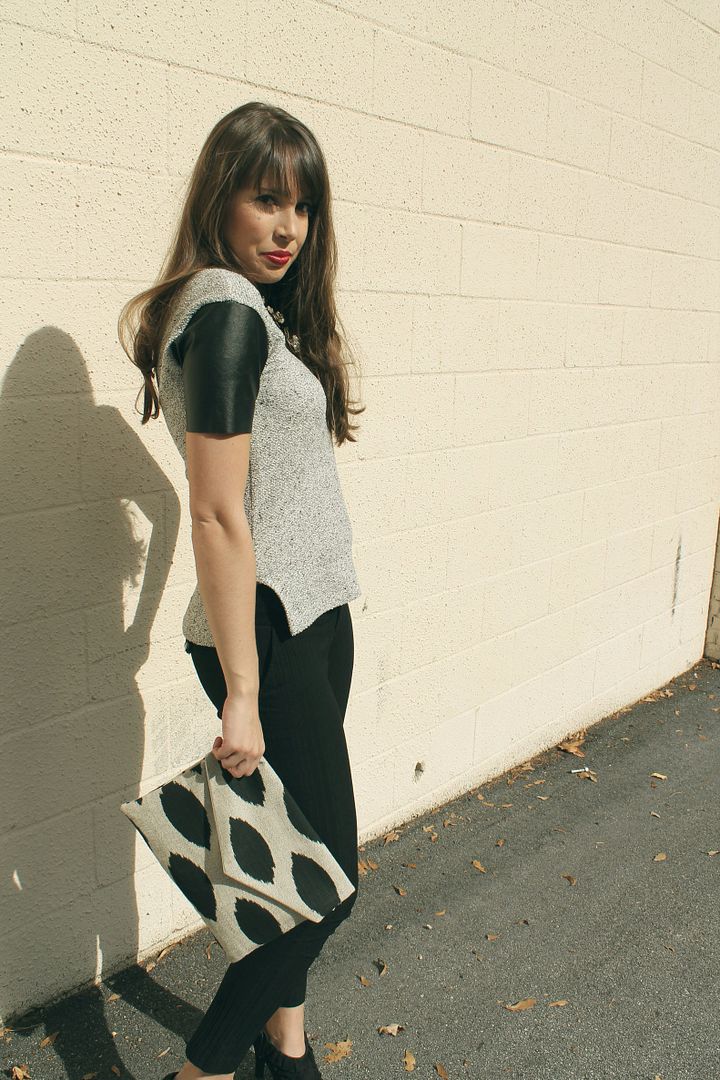 (top: Zara, vest: Zara, pants: Arden B., shoes: Madden Girl, clutch:
Presh Studios
, necklace: Loft, bracelet: Forever 21)
I feel like I'm wearing every texture known to man today...(women probably know a few more). This Zara T-shirt mixes leather and boucle in such an intriguing way. I couldn't help but just run with it and add fur, twill, and suede to the mix. Not to mention a little Ikat print. I could have added a satin bow in my hair if I really wanted to get crazy.... but striking a pose behind Publix on a Sunday afternoon is crazy enough for me.
Tweet