You guys, I would like to live at Free People. Can that please be arranged? The beautiful Christmas decor literally took my breath away last night. Not to mention all the dazzling clothing that I wanted to take home with me. I've definitely added a few more items to my Christmas wish list....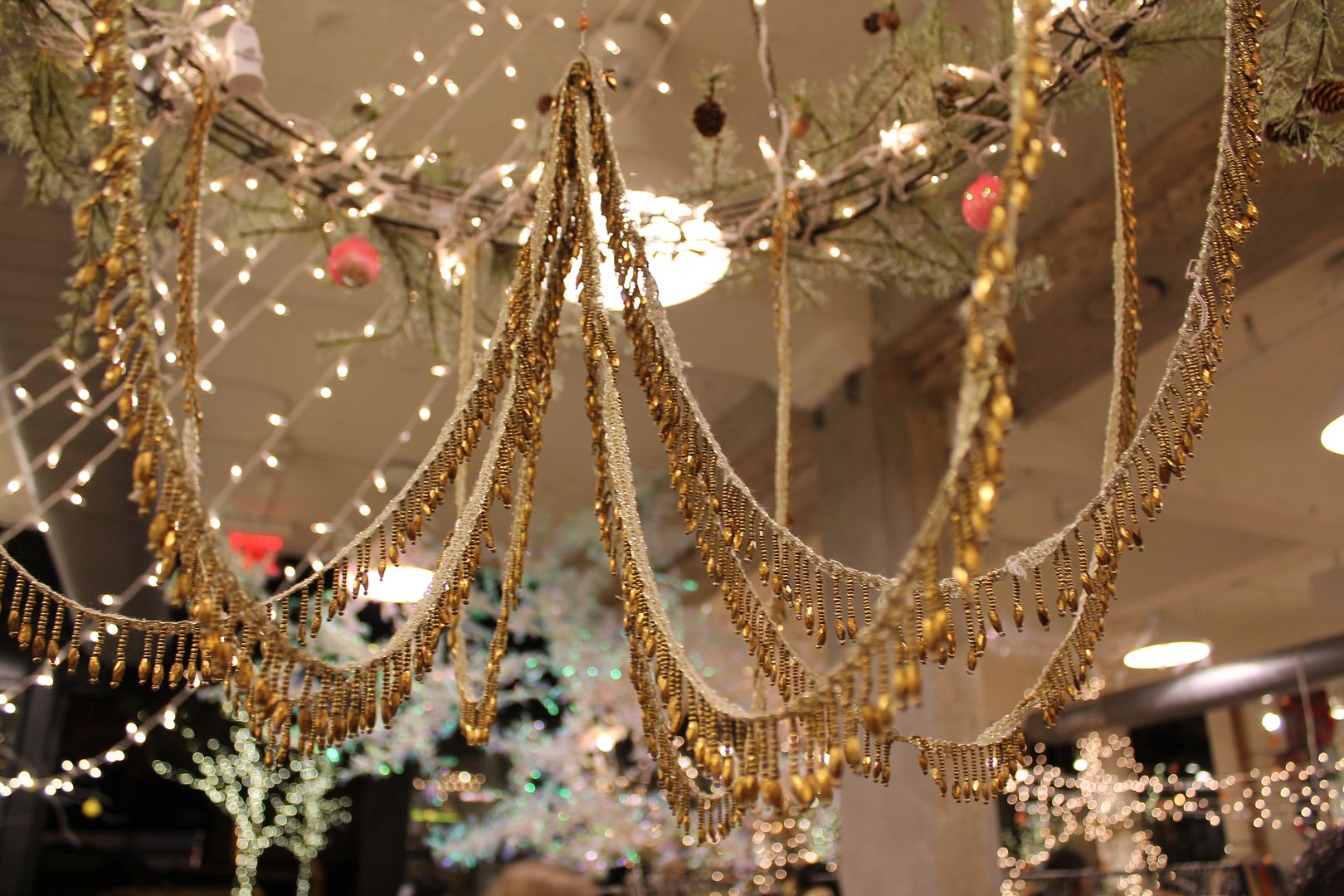 I was so happy when Kel invited me to join her at this fabulous event. She has a great
blog
and
Etsy shop
you miiiight want to check out immediately. :)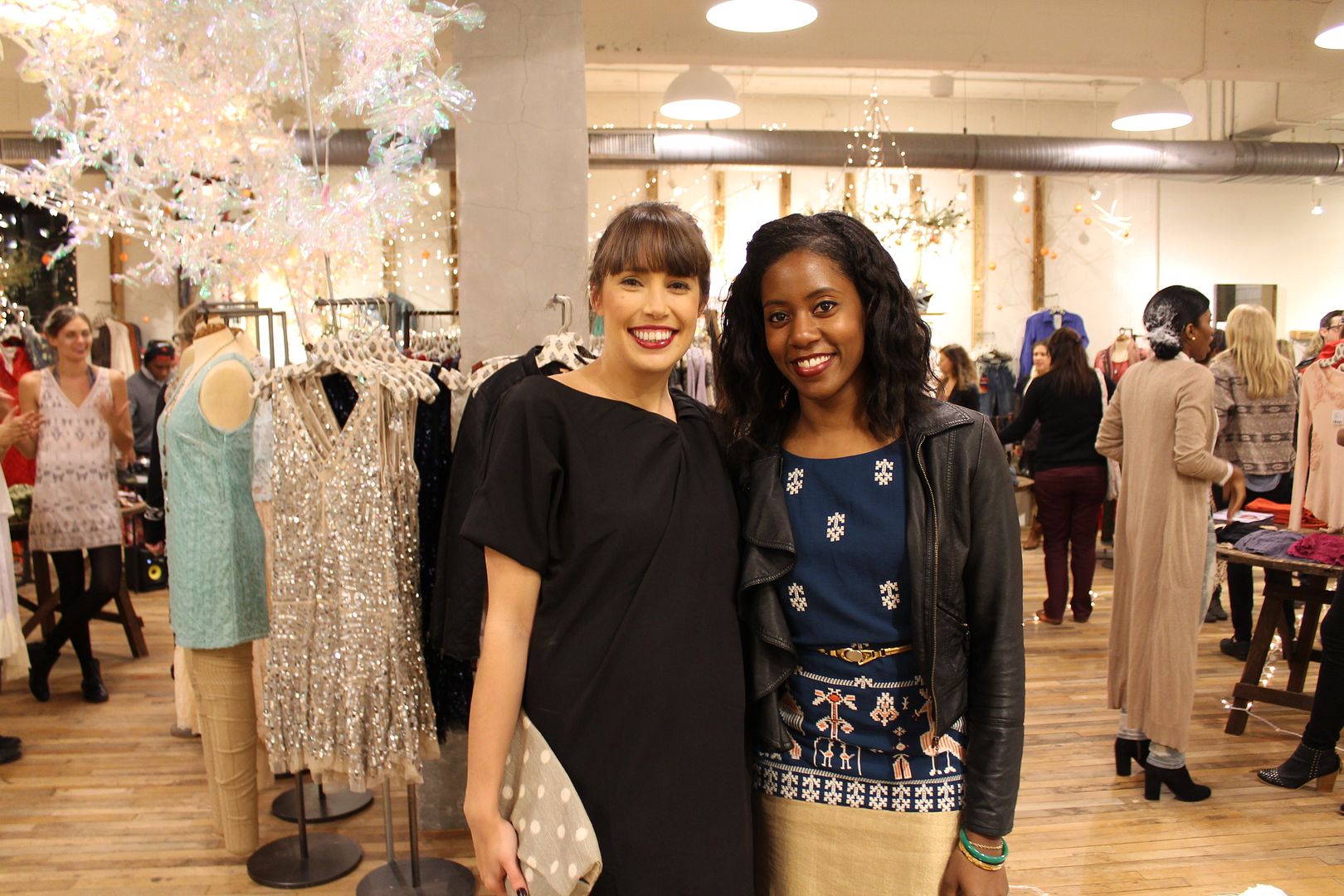 Just sit back and get ready to enjoy some Christmas eye candy. Feather and sequin stockings hung from tree branches.
Ornaments were sprinkled throughout the urban loft-like store at the White Provisions shopping center. A canopy of Christmas lights lit up the dressing room area.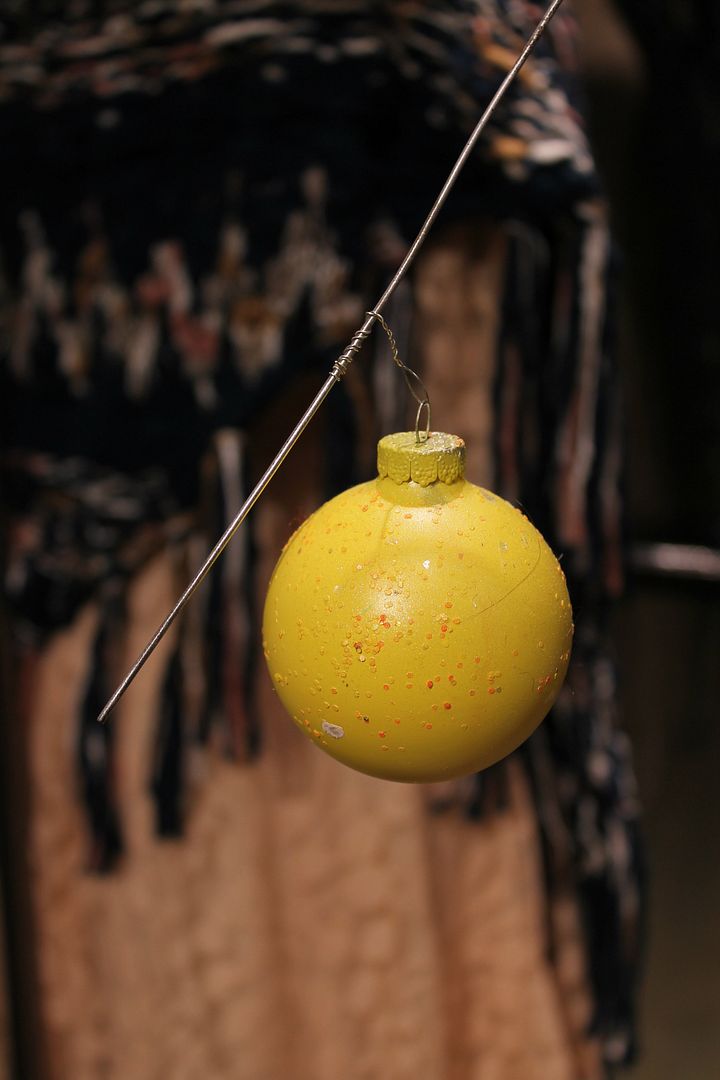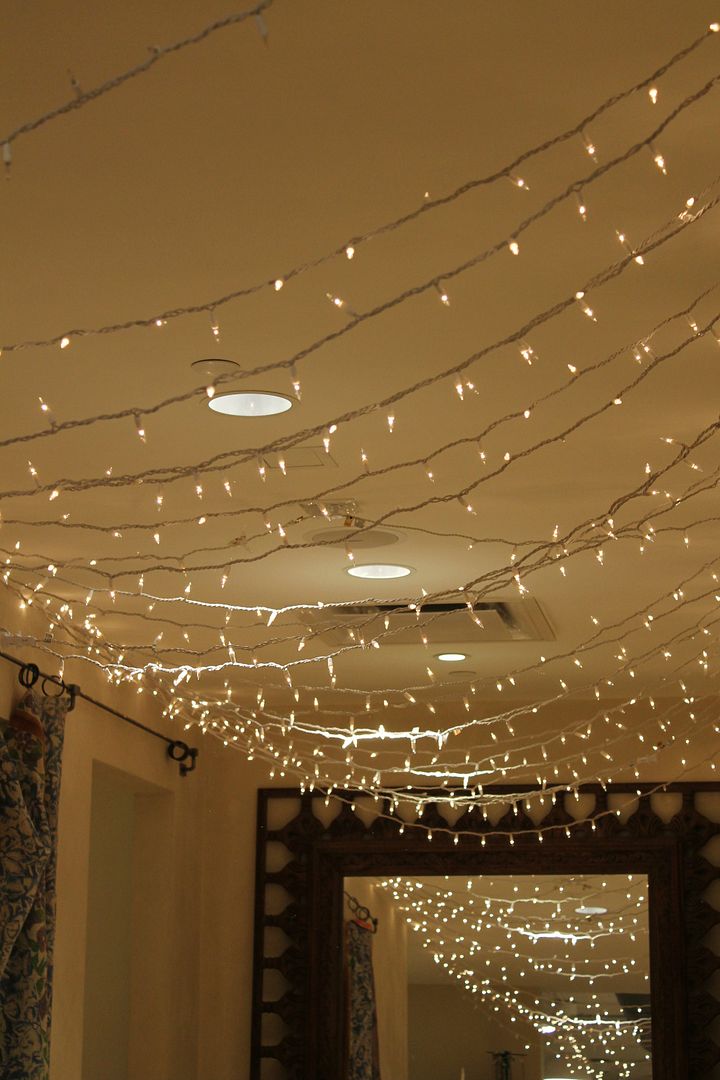 And just when I thought my brain couldn't get anymore inspired, the fashion show began...Just look at this gorgeous model. Every detail was insanely amazing from the snow in her hair to the crystals on her cheeks.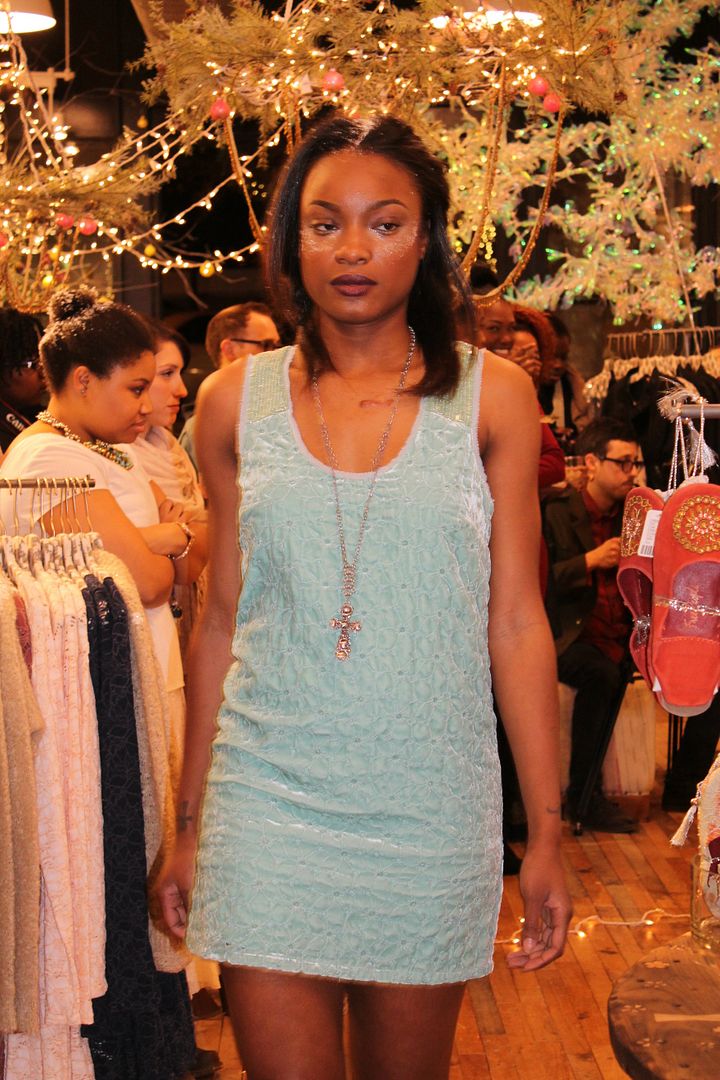 More gorgeous barefoot models walking down the Christmas light lined runway.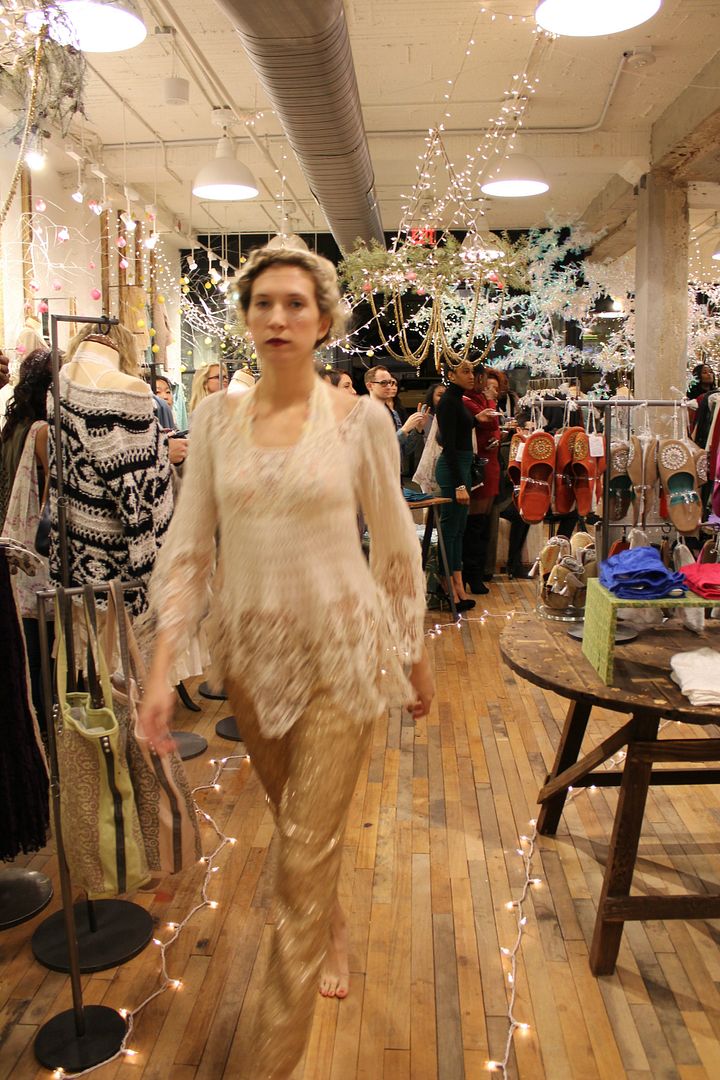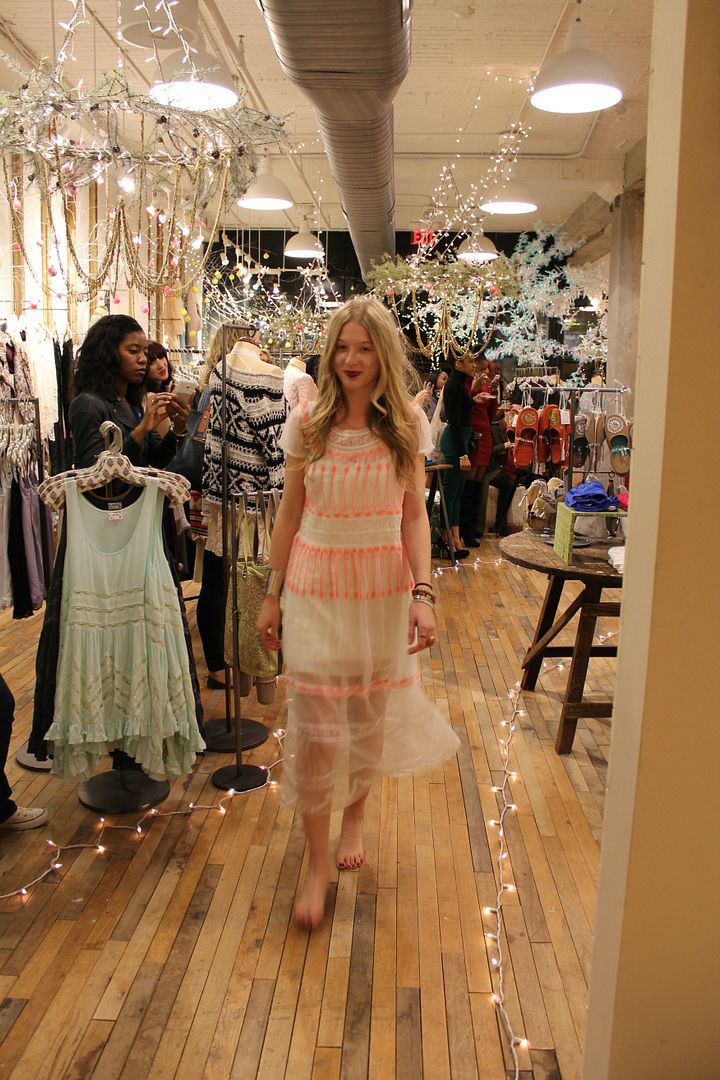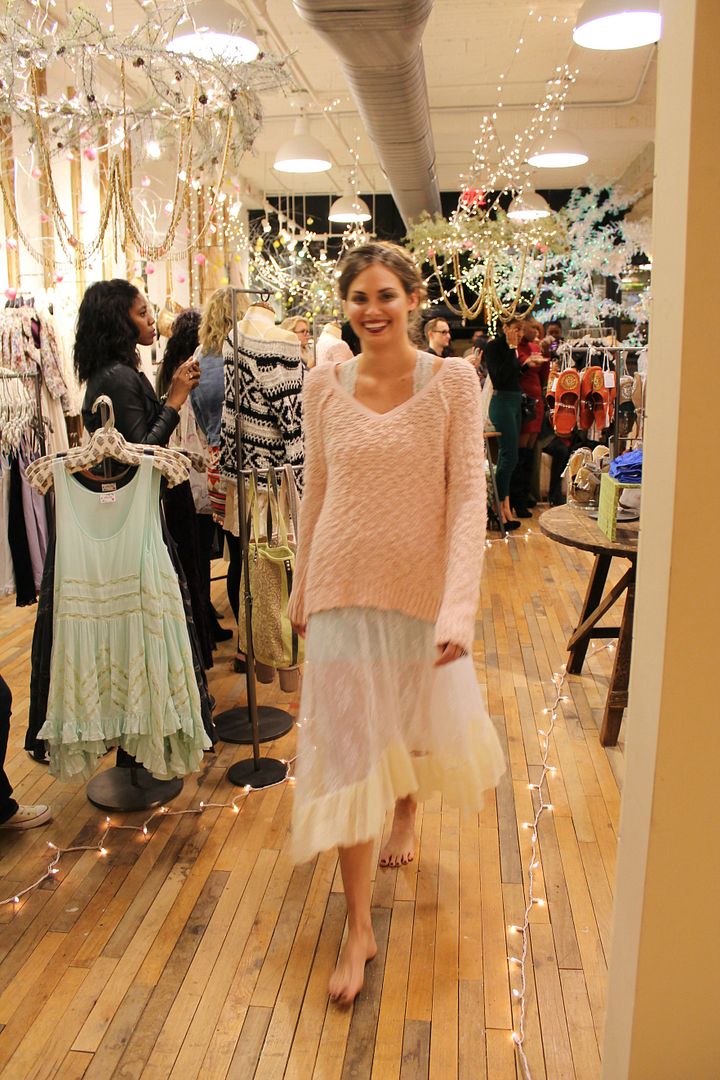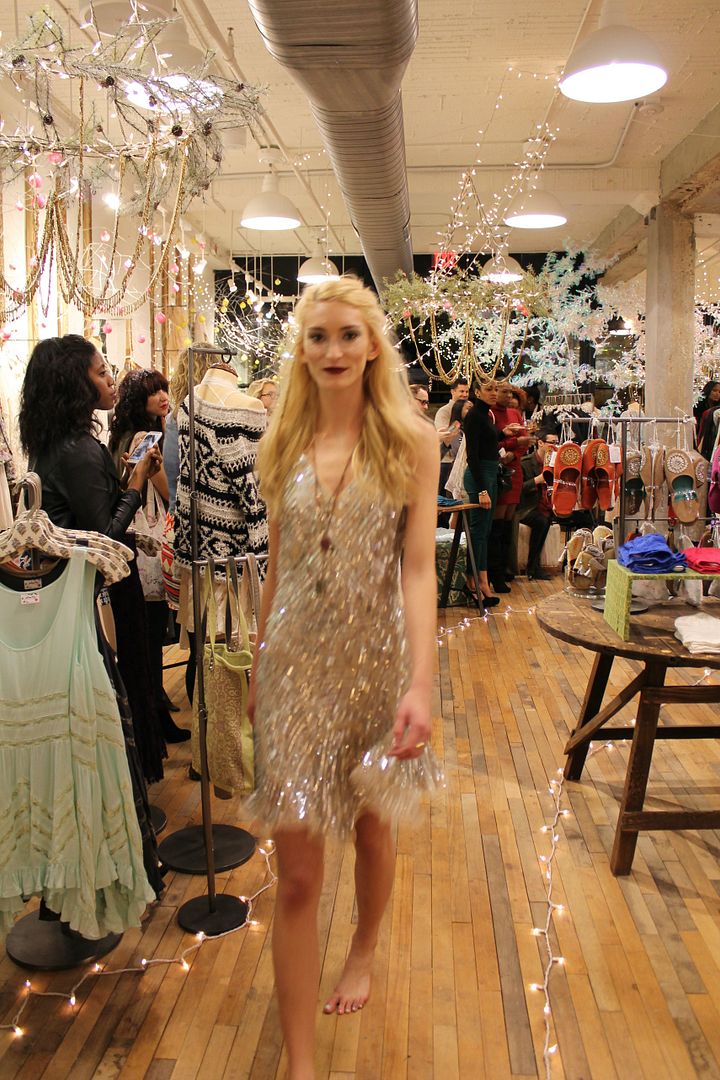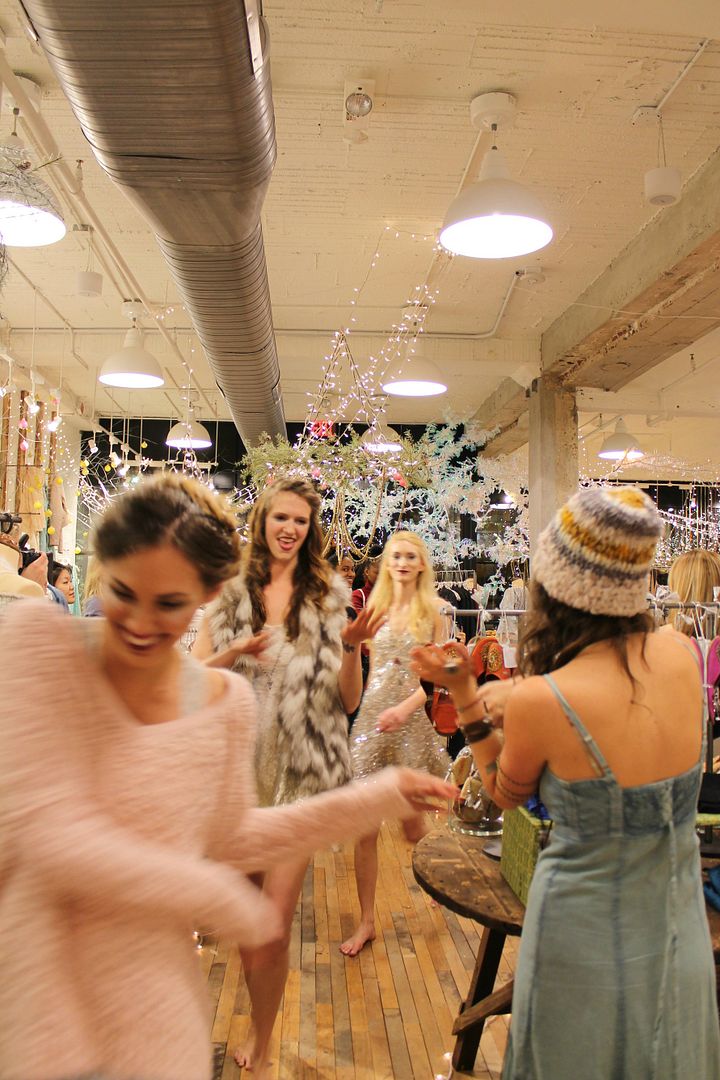 A close up of this great hair and make up. How amazing would this be to wear at a holiday party?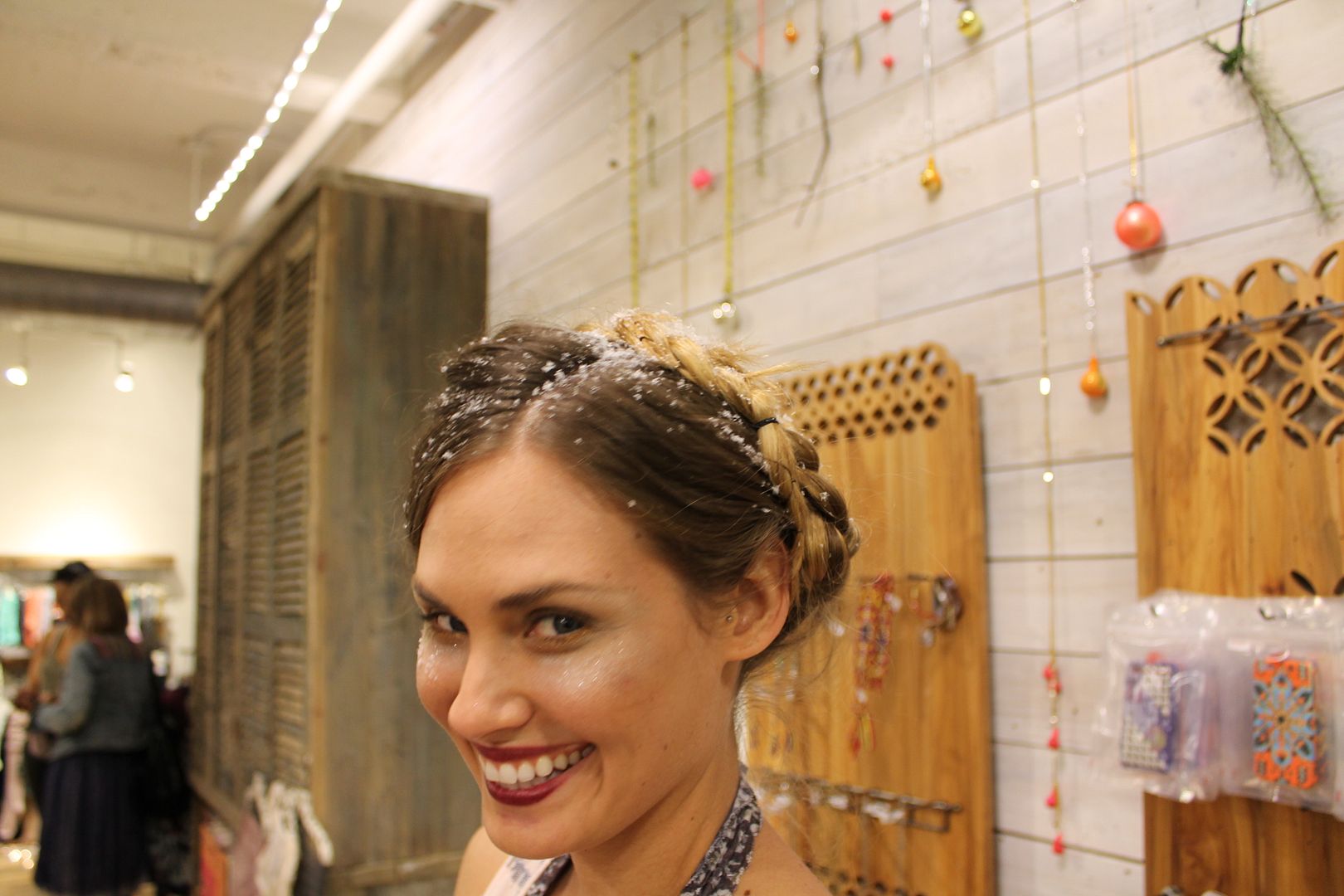 And we all know a fashion blogger event would not be complete without cupcakes.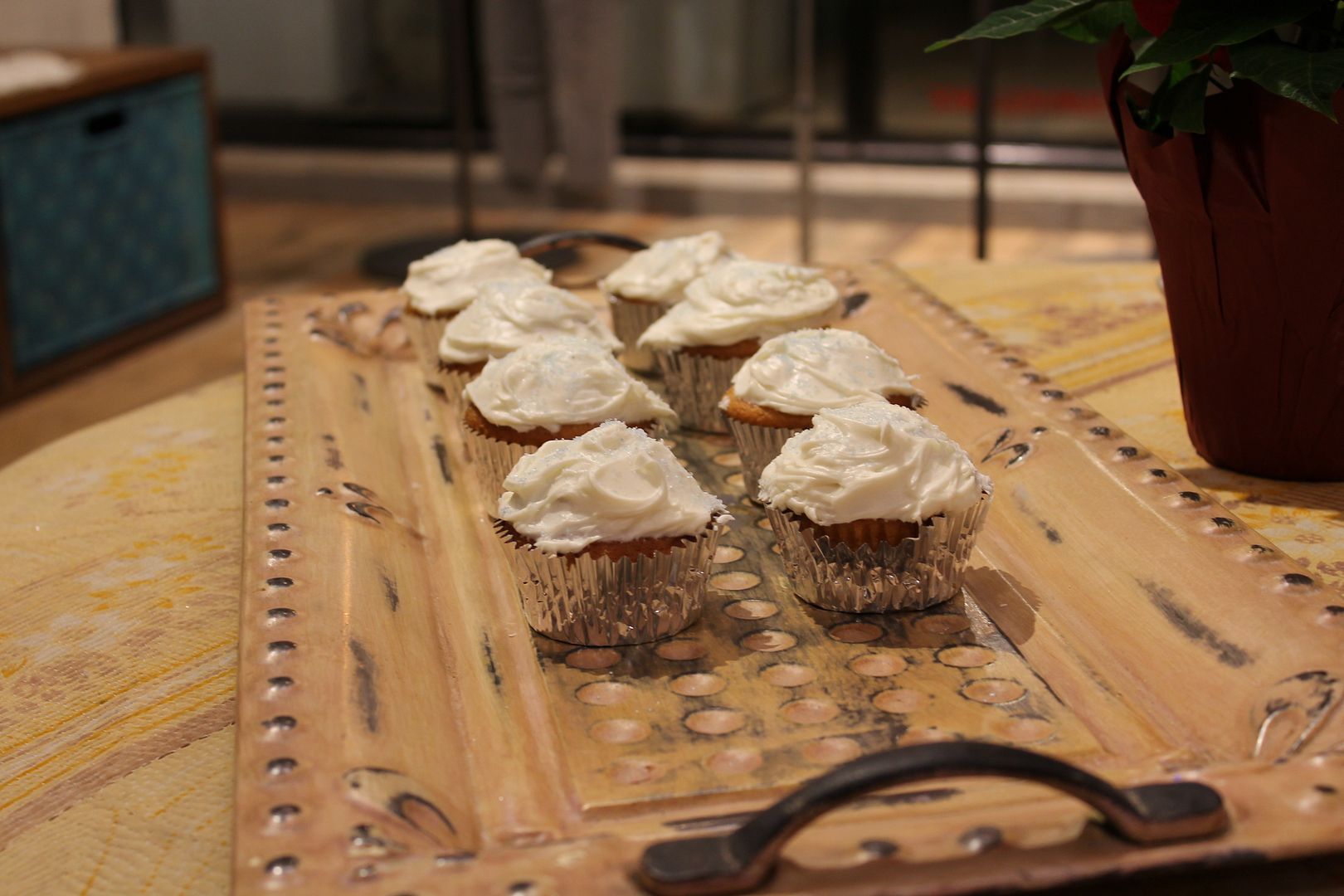 Love meeting new bloggers, photographers, and web designers!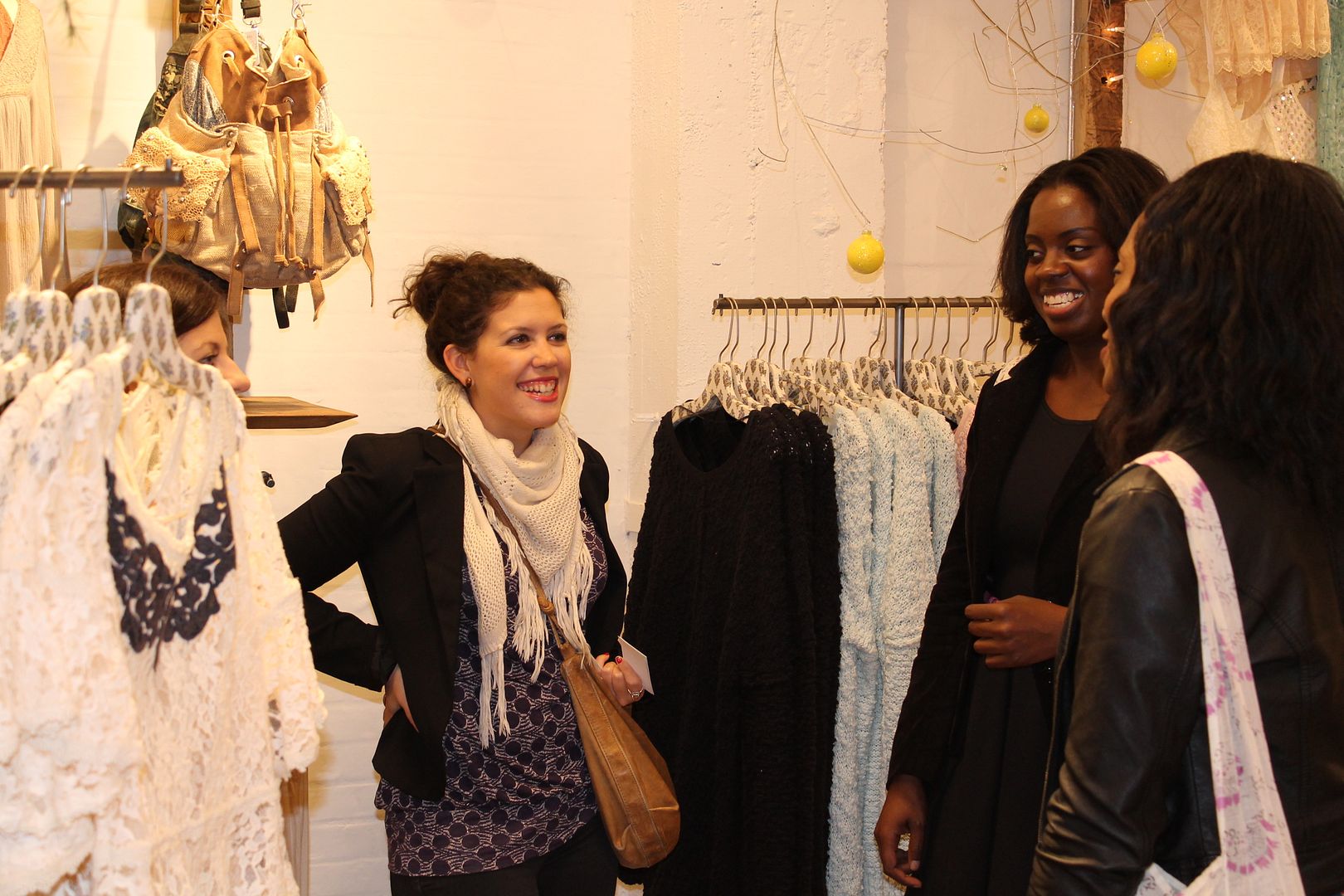 Tunes provided by A.Tous.Electro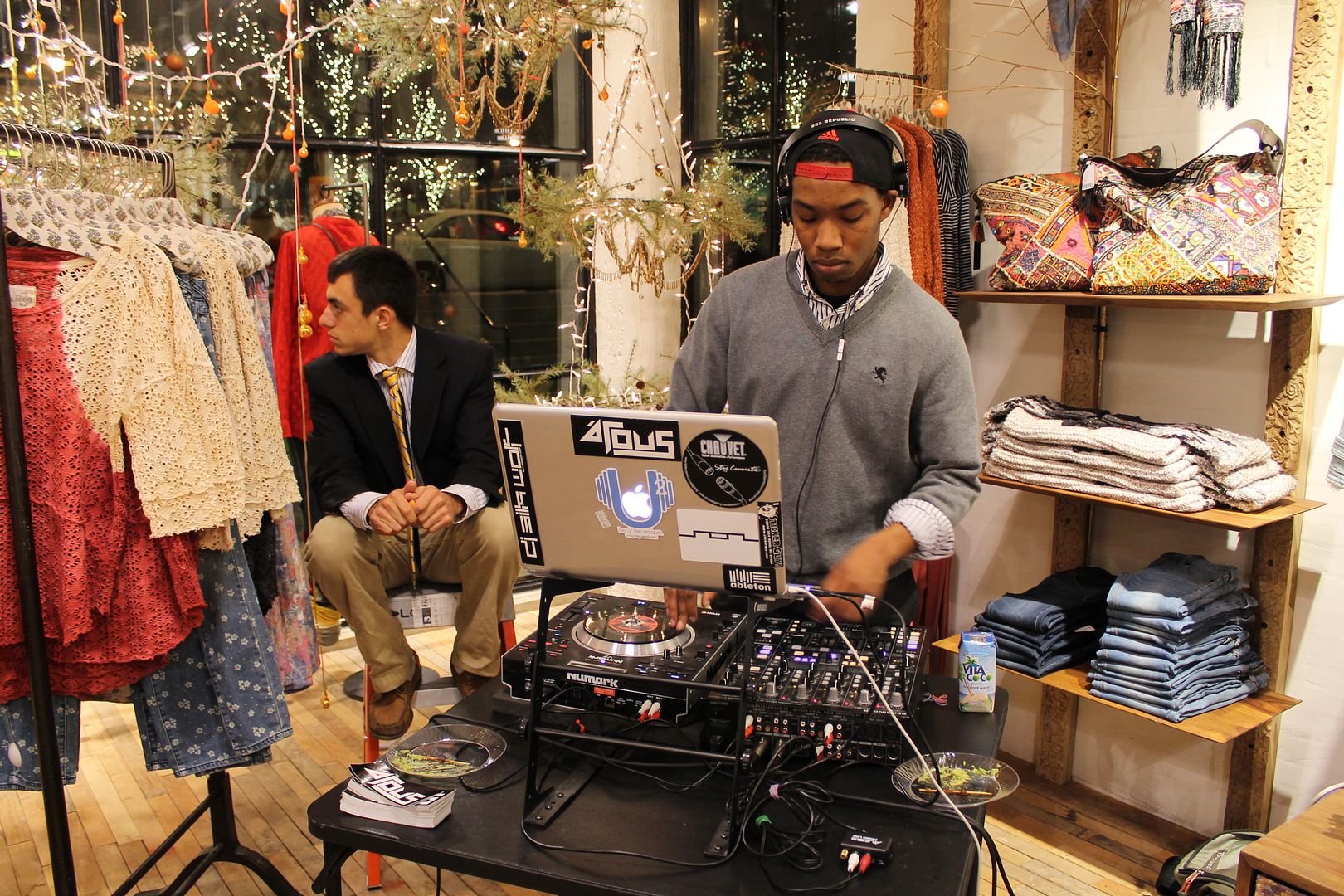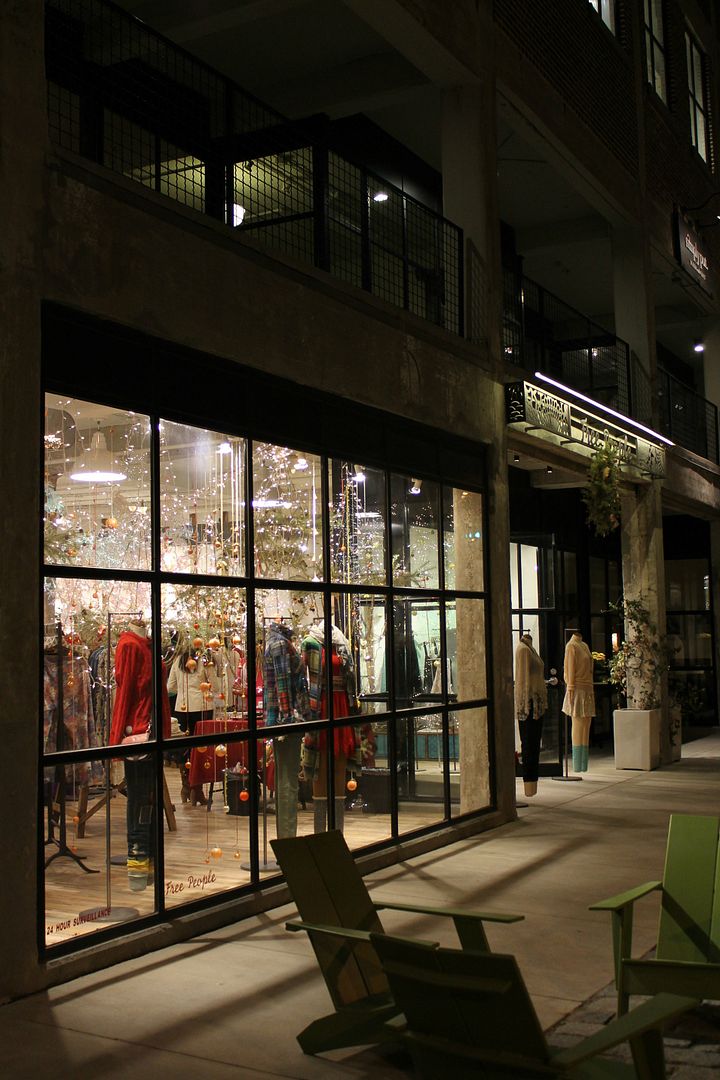 And sadly, that concludes this post. I hope you were as inspired as I was! Check out their website
here!
Tweet