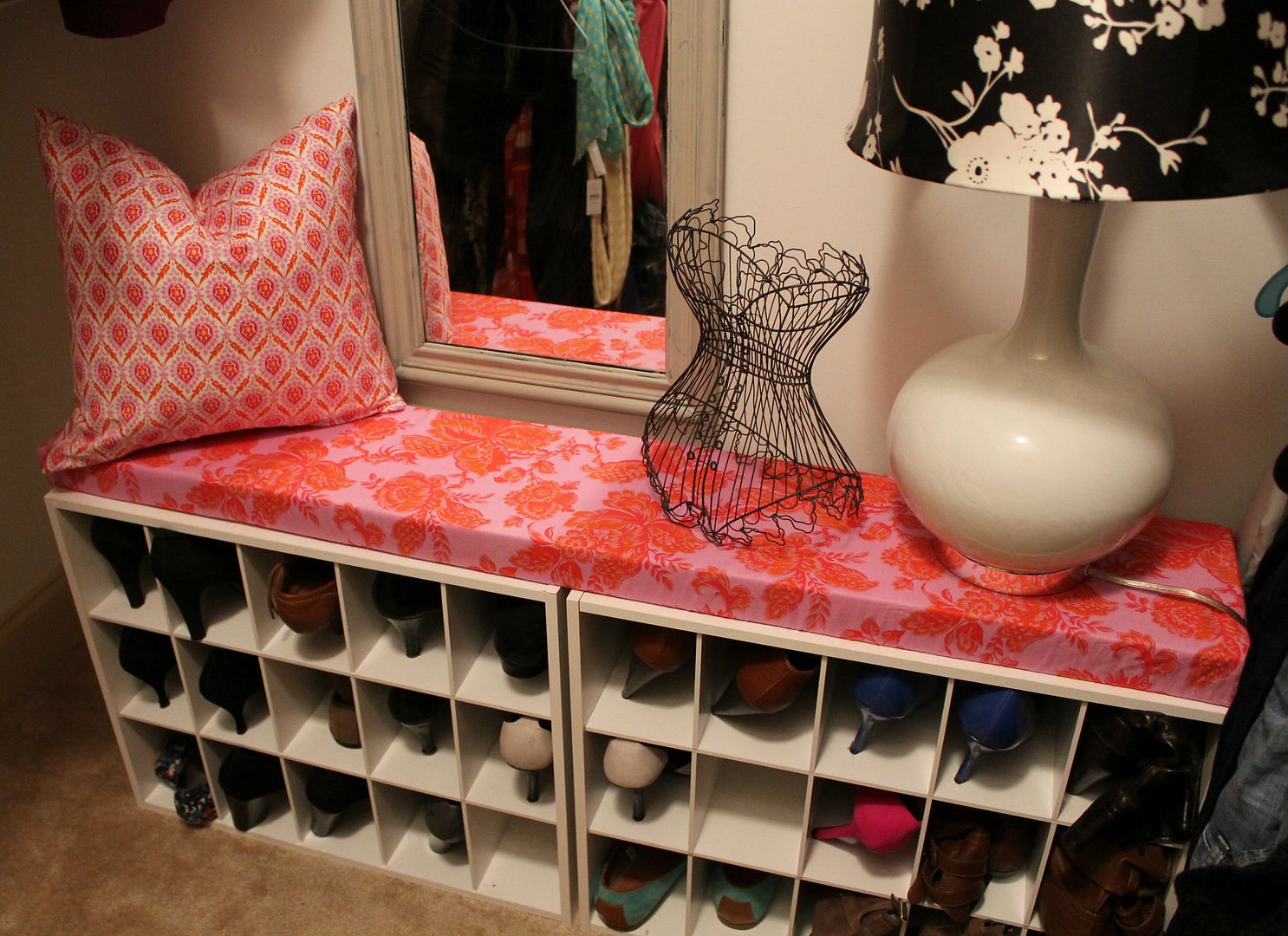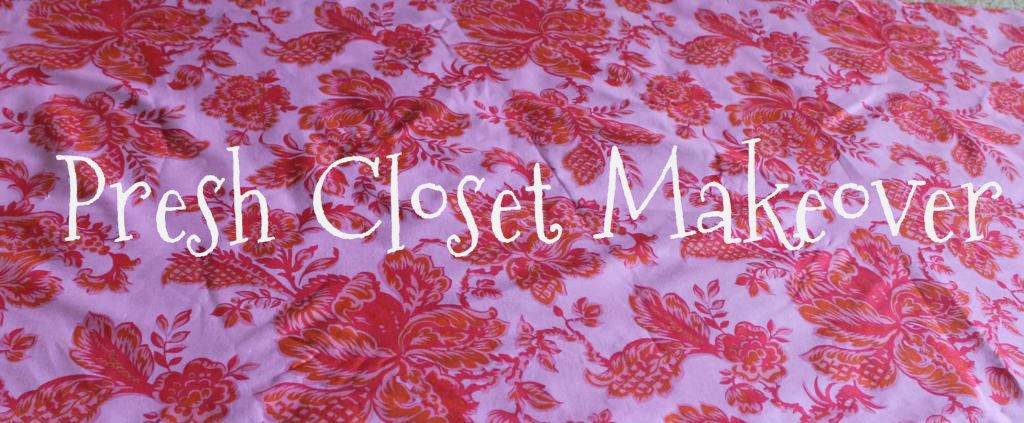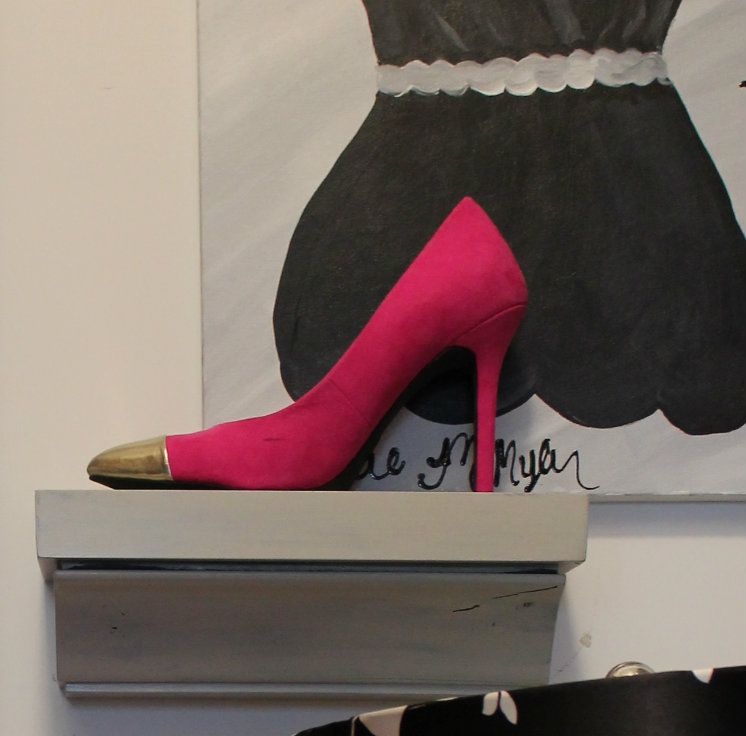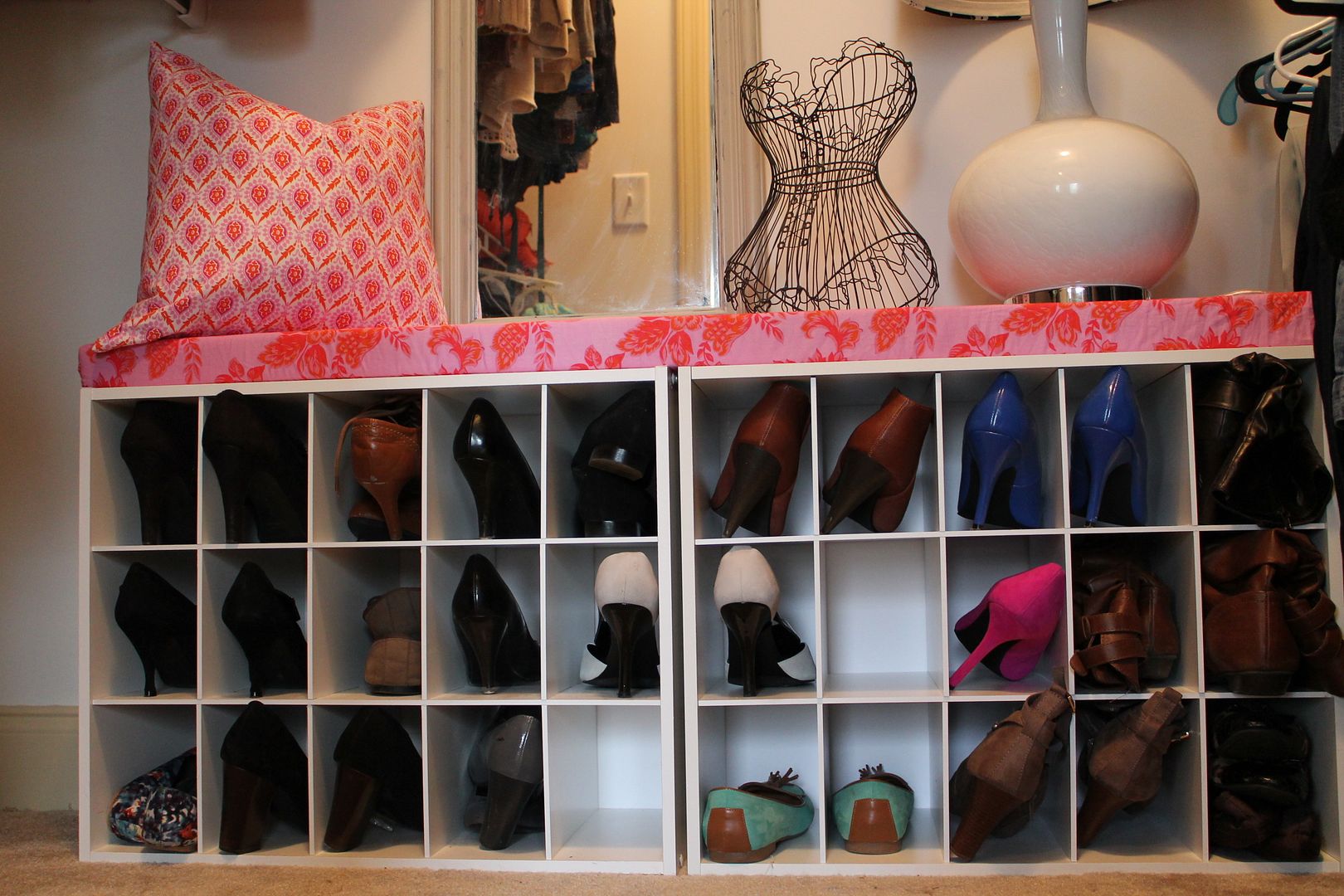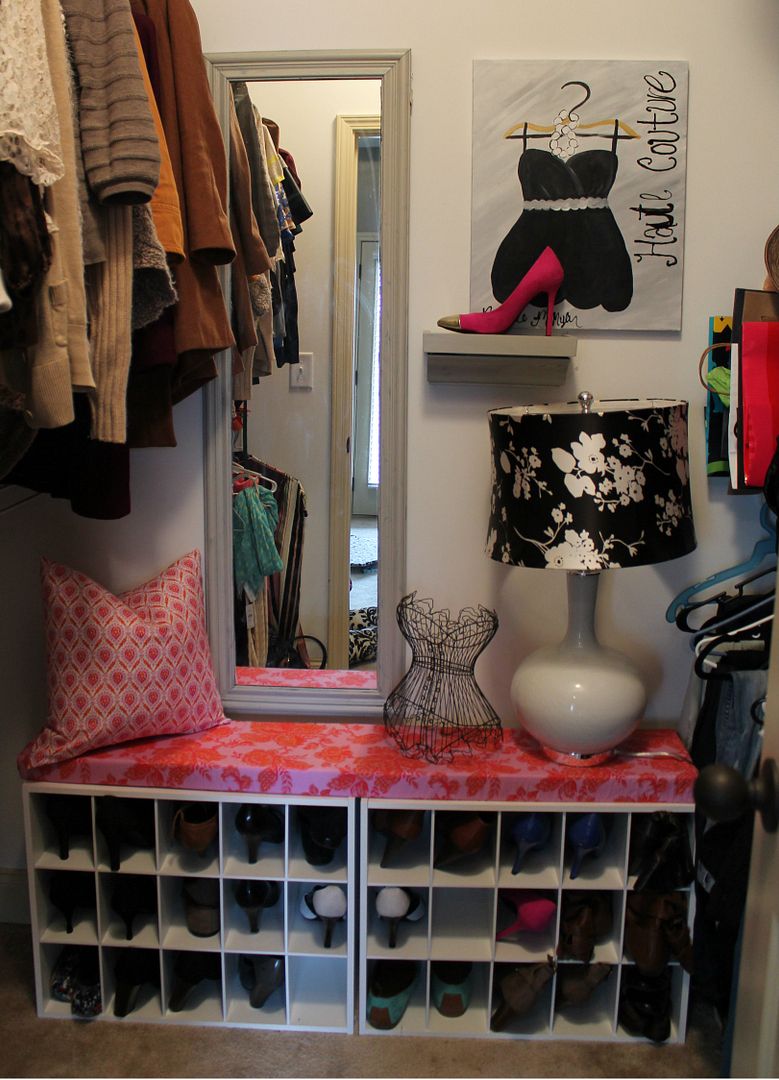 The start of a new year always gets me motivated to organize! I thought my closet needed a little spruce up. After all, I do spend quite a bit of time in there every morning. Why should it be dull and boring? Here's what I did:
1. I purchased 2 of
these
Closetmaid shoe holders from Target. (yikes! I can fill up 2 of these things!)
2. I made a bench cushion and coordinating throw pillow to have somewhere to sit while getting putting my shoes on. Tutorial coming soon!!
3. I painted my full-length mirror a shabby grey with leftover paint samples. I had this old shelf I wasn't using so I went ahead and painted that grey too. I thought it would be cute to feature one of my favorite shoes on it.
4. I accessorized! The painting is from one of those painting canvas classes. I'd been looking for a spot for this lamp in my new house since we moved in and finally found it's home. Unfortunately there's no outlet, so it's just for looks.
That's it! Now my mornings are just a bit cheerier.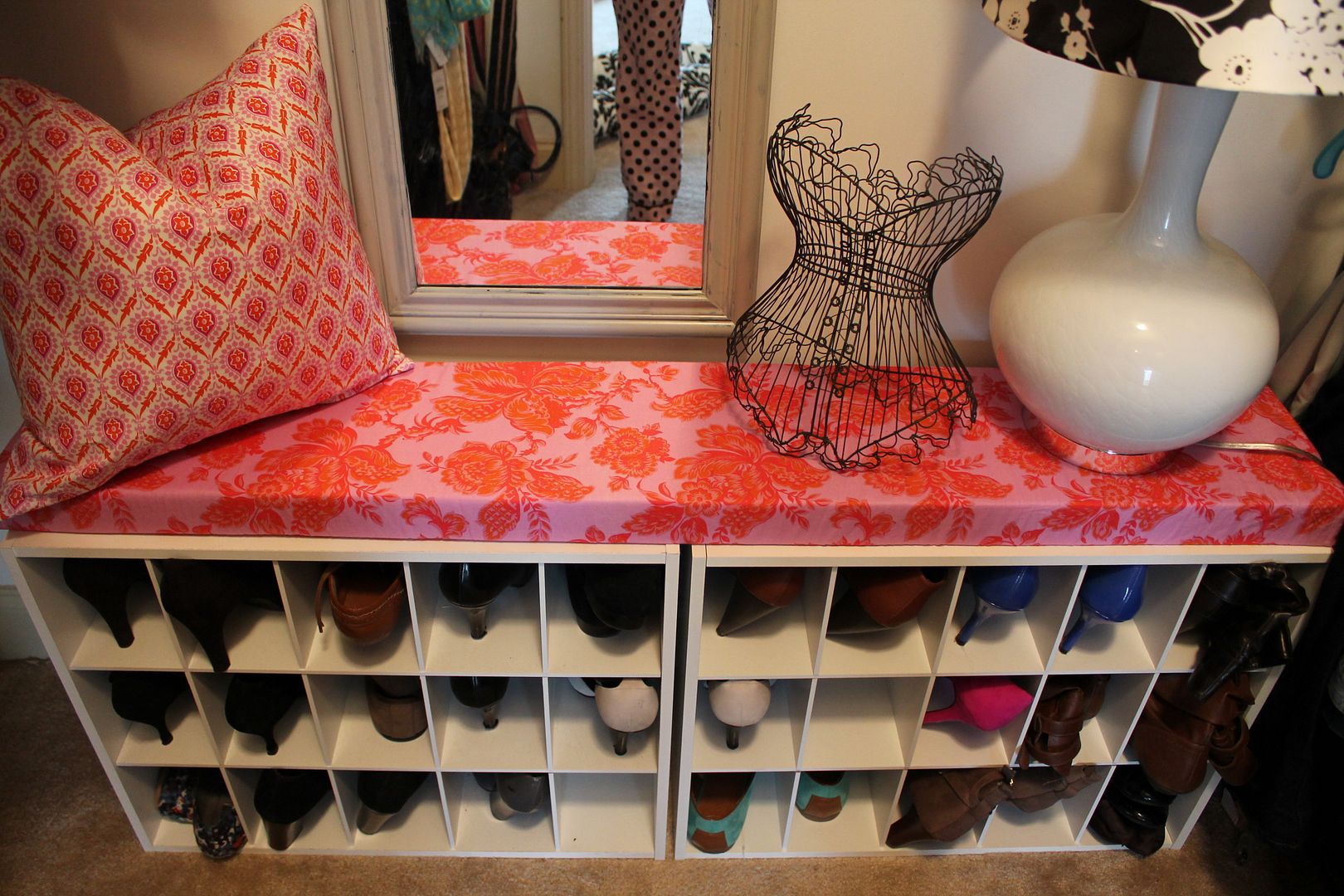 Tweet