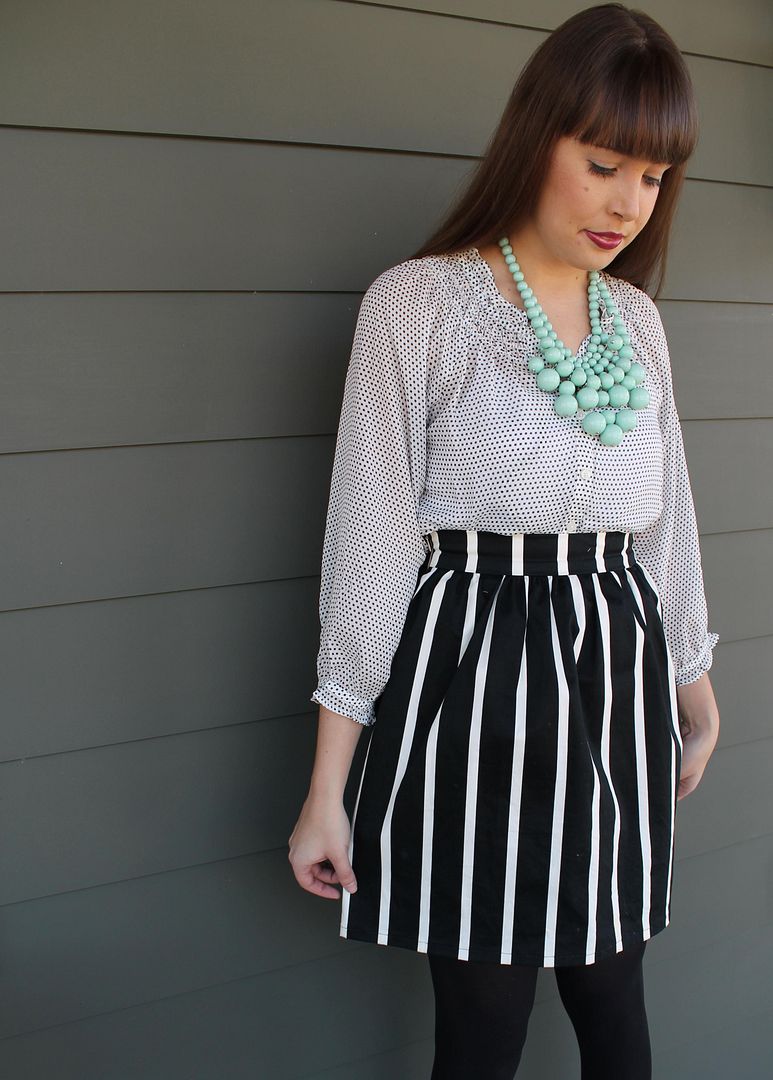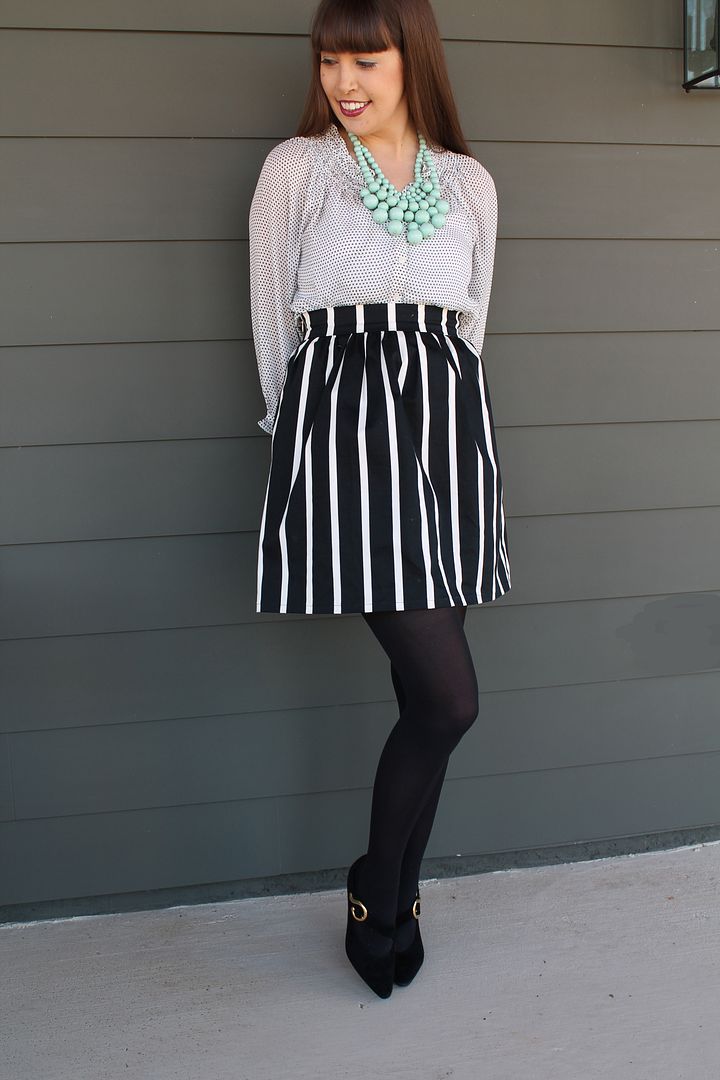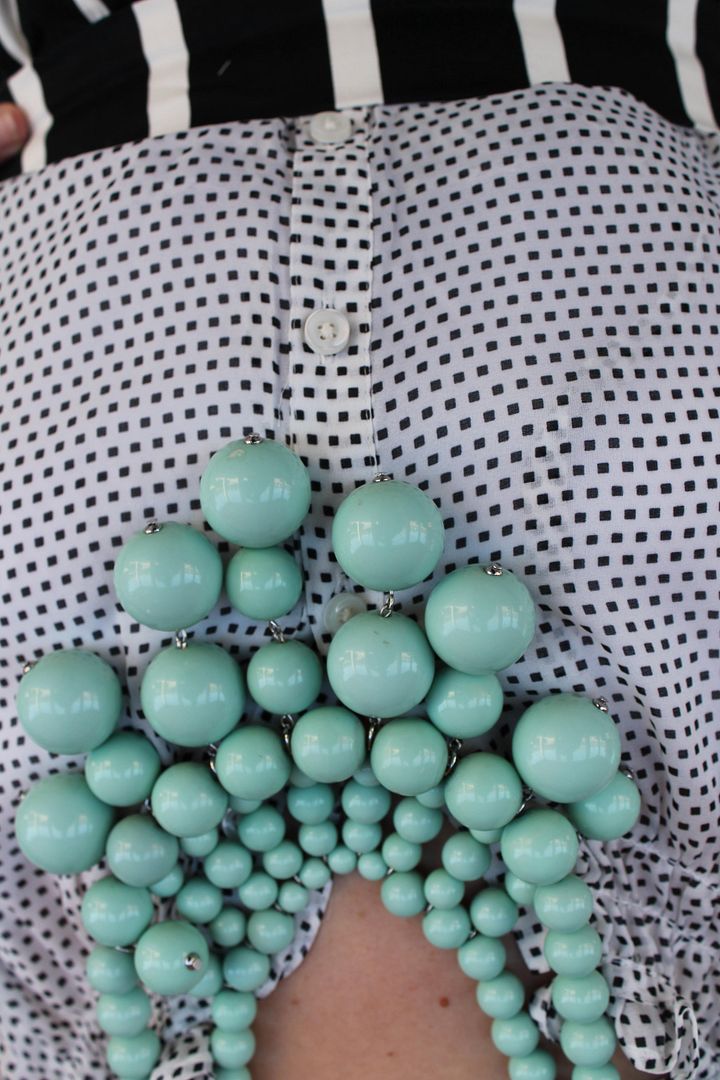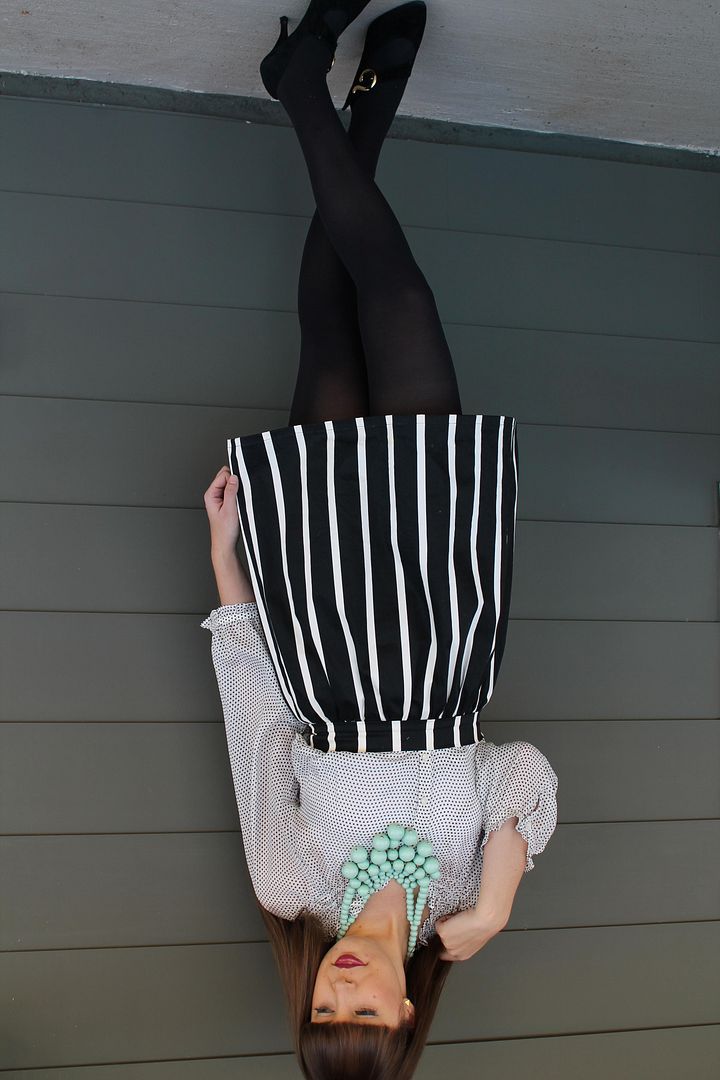 (top: LOFT, skirt: self made, shoes:
Etsy Vintage,
necklace: Geranium)
You heard it first right here on PoP: polka squares! It's a word I coined for this cute print seen here on my blouse. It's an interesting twist on the classic polka-dot print that's so hot right now. Please hold your applause.
And while I was on the geometry kick, I thought why not throw in some parallel lines and hang some spheres around my neck? My math teacher mother would be so proud. Lesson for today? Don't be afraid to mix and match geometric shapes.
Tweet