After we got married, I
forced
encouraged Matt to kick his video game habit, so he picked up a surprising new hobby: cooking! Lucky lucky me! I've posted a few of his recipes before, but never really gave him the credit. So, with that in mind I vowed to start a new series titled: "Matt's Cooking Corner." I'll even give him his own little button on my side bar. :) He'll be thrilled I'm sure...
Today's recipe: Sundried Tomato Pesto Chicken Panini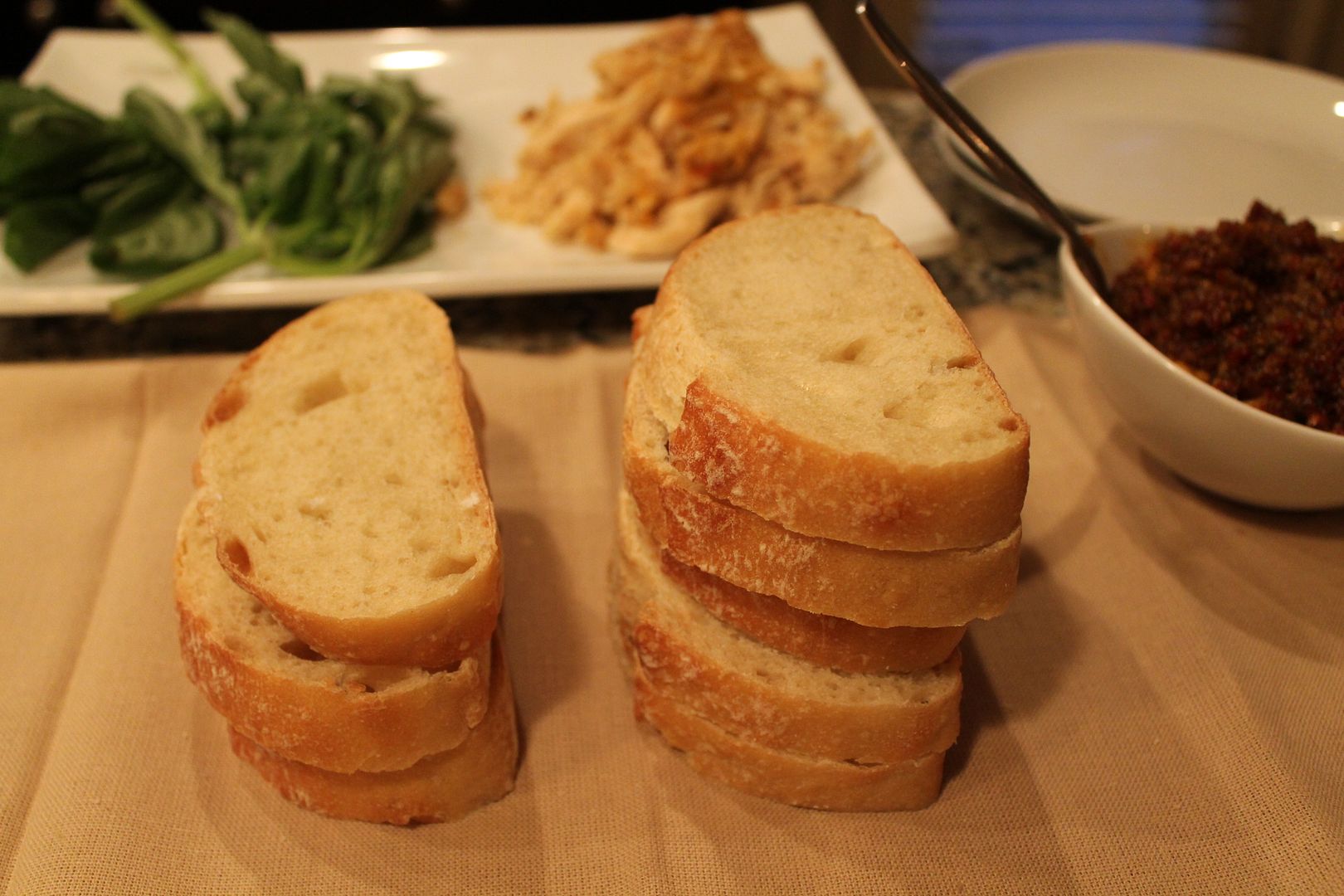 As with any sandwich, it all starts with a good bread. We picked up a Rustic Italian Loaf in the bakery section of Kroger.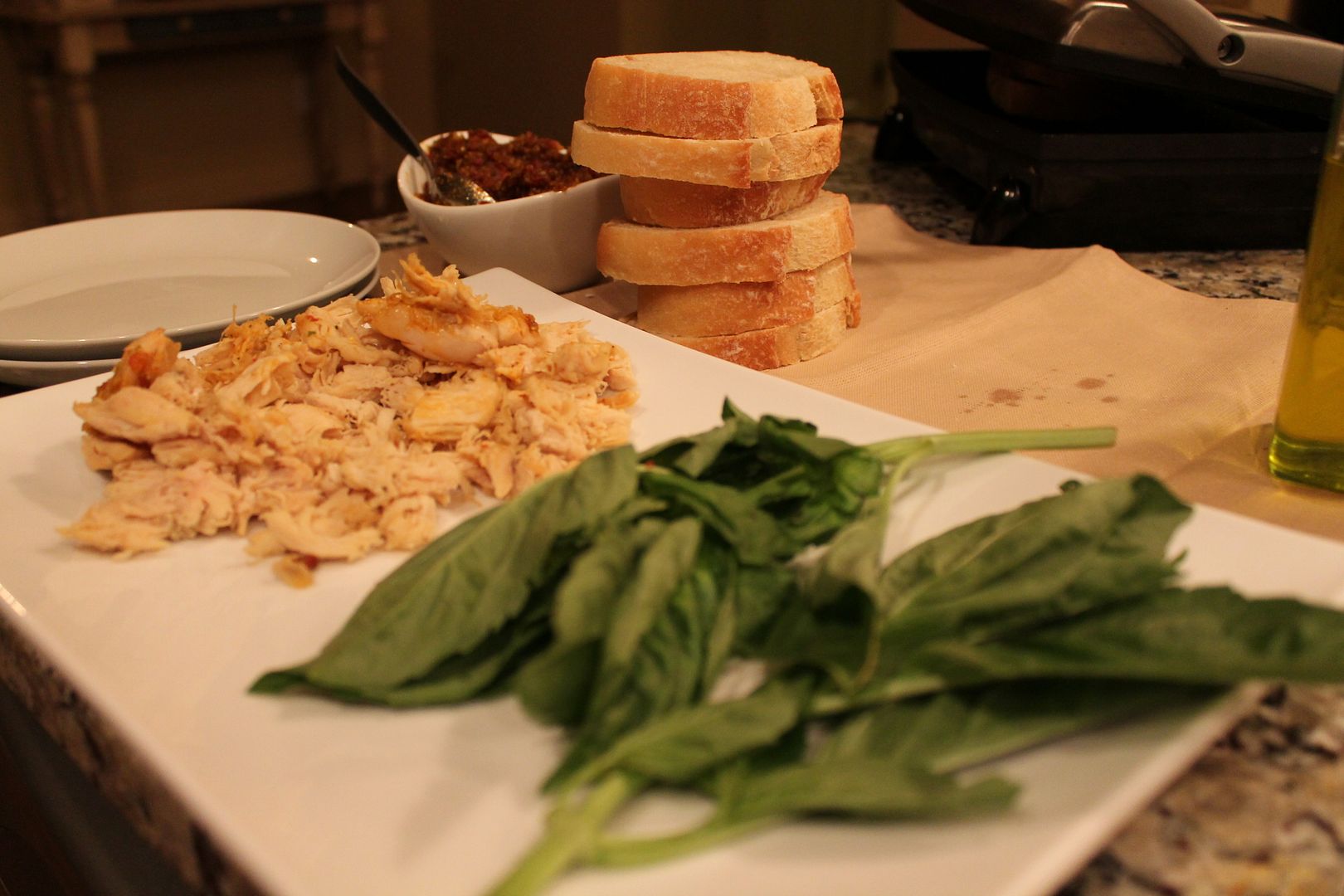 Fresh basil is also key!! The flavor it adds is worth the splurge! Matt sauteed 1 lb of chicken breast in a skillet with a little olive oil, salt, and pepper. Then chopped and shredded it with a fork.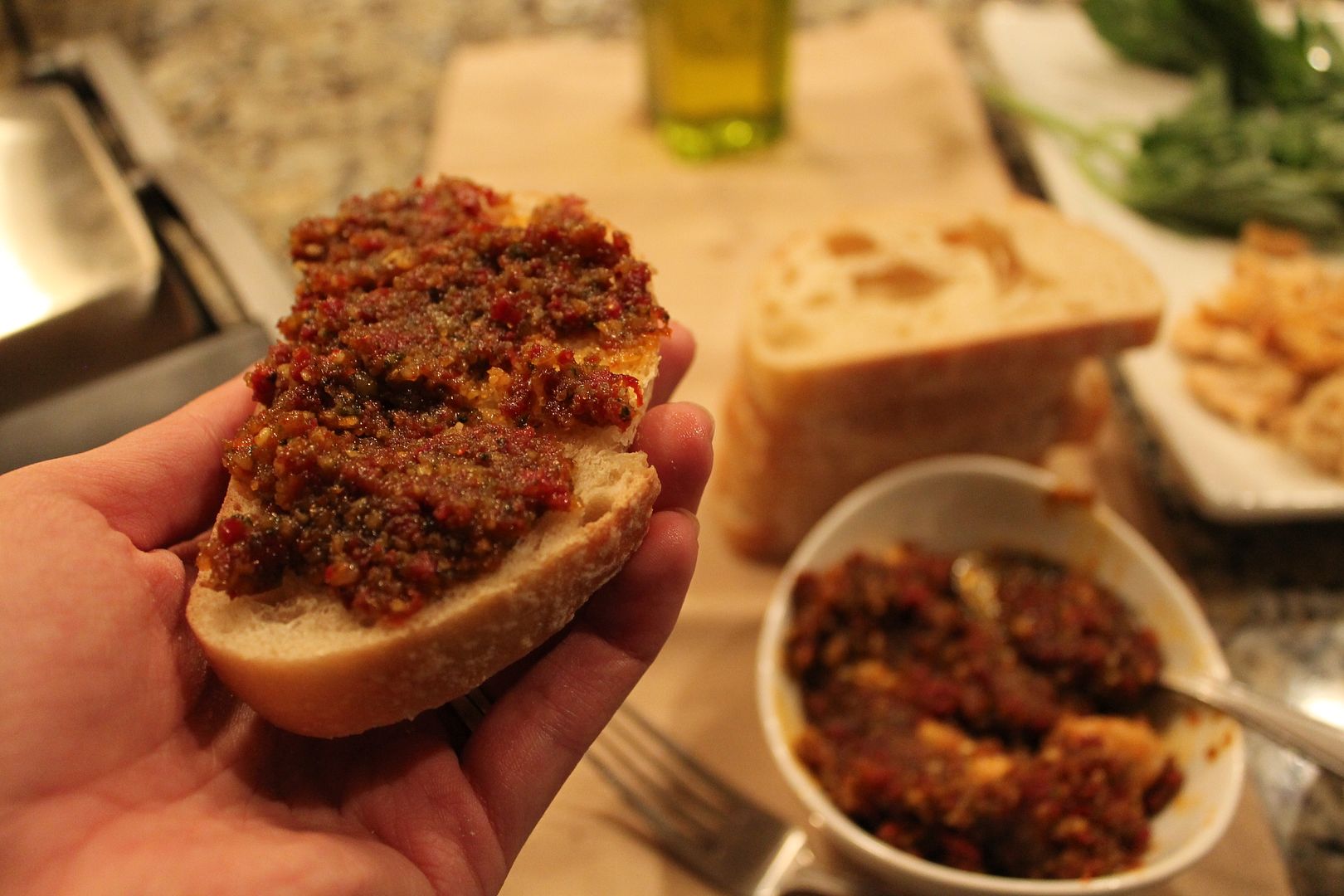 The Pesto:
1/2 cup packed fresh basil leaves
1/2 cup toasted almonds (you can buy them in the bag toasted)
4 garlic cloves
1 tsp lemon zest
1/4 tsp coarse salt
1 cup sun-dried tomatoes
1/4 cup grated parmigianno regianno
1 cup olive oil
Combine all ingredients except oil in a food processor until lightly blended. Slowly add in the oil as you continue to process.That's it! Pretty easy!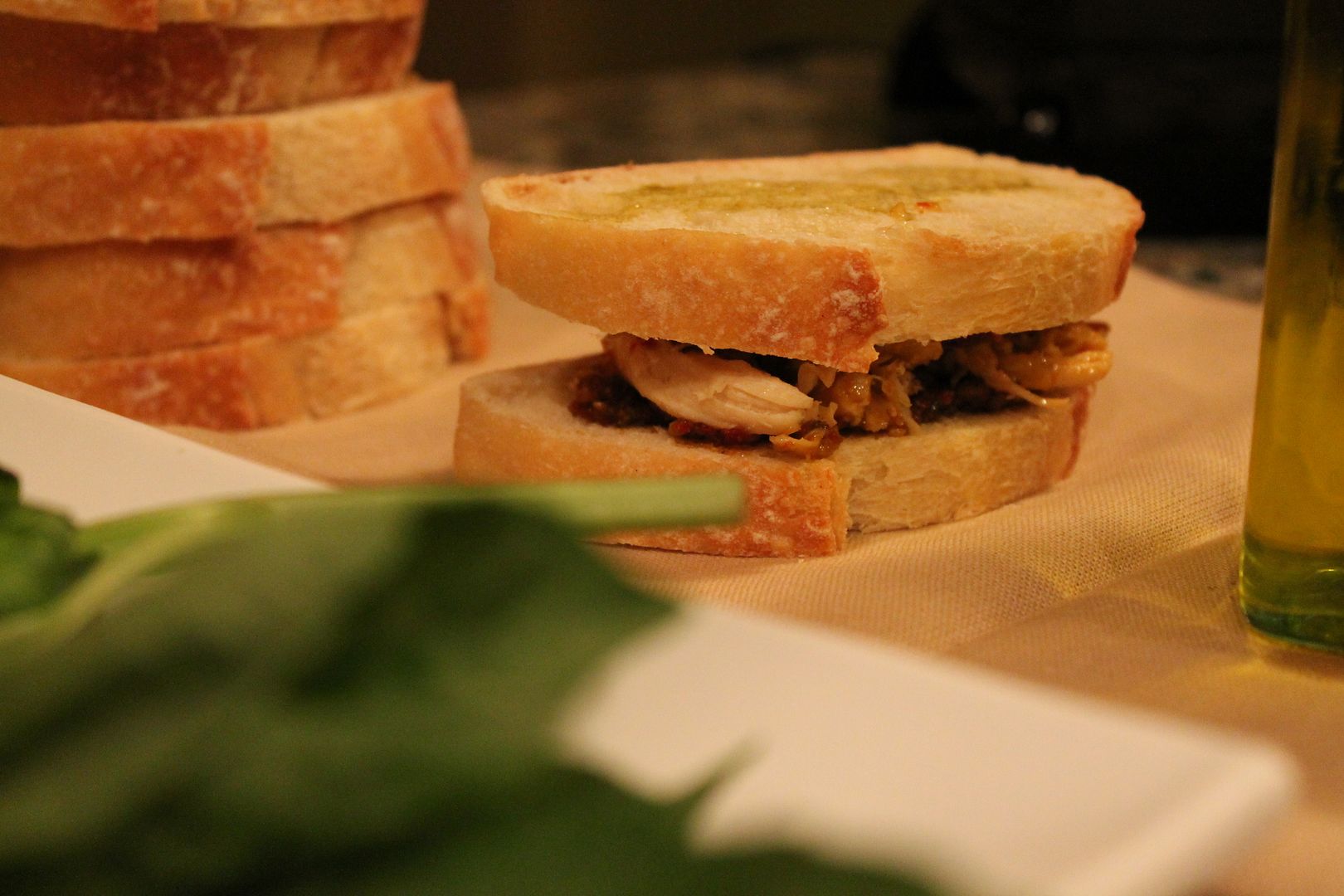 Spread the pesto on your bread and layer on the chicken. Drizzle a little olive oil on the top and bottom of the bread and press with Panini Maker. Of course a skillet would work just as well, but you won't get those pretty grill marks.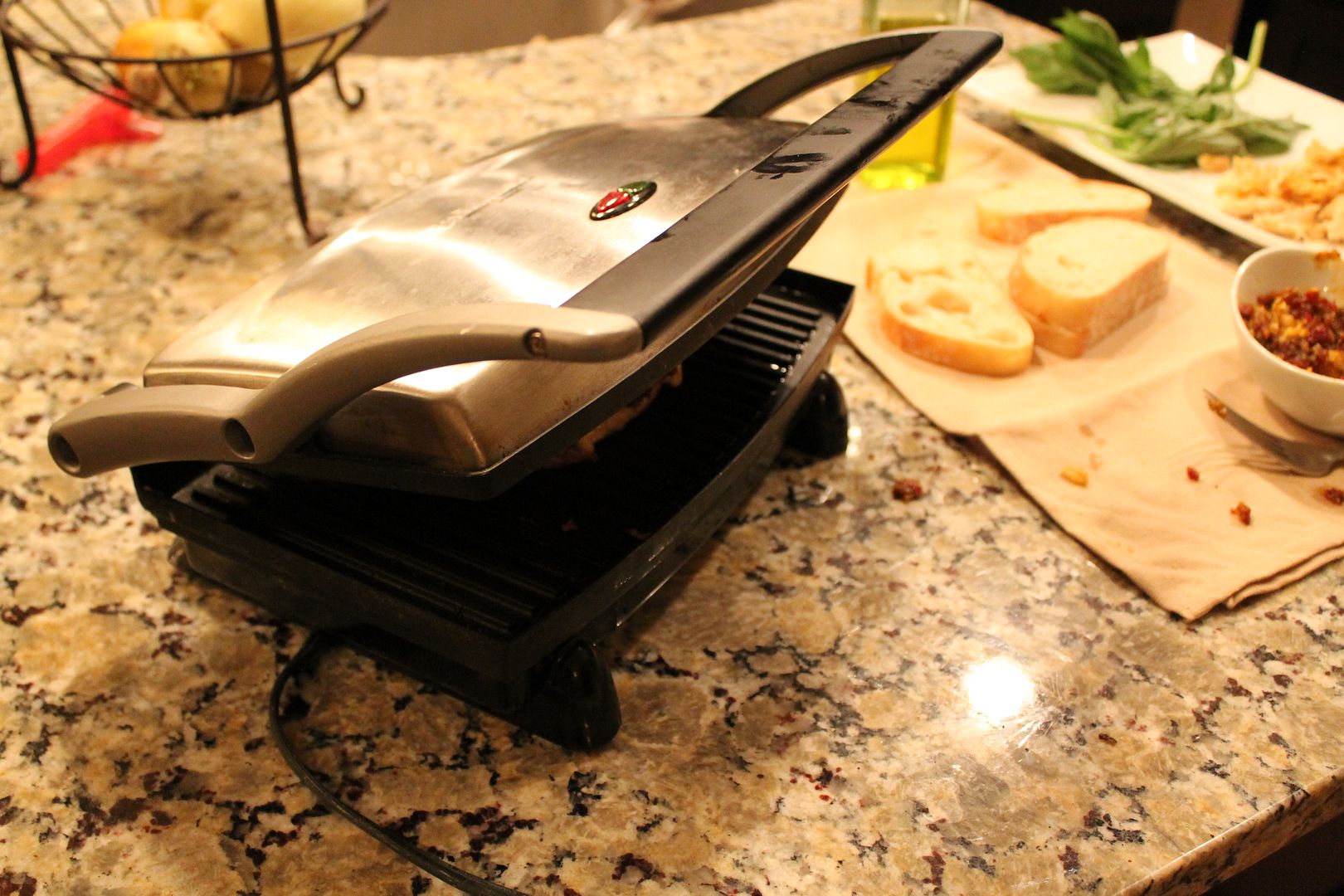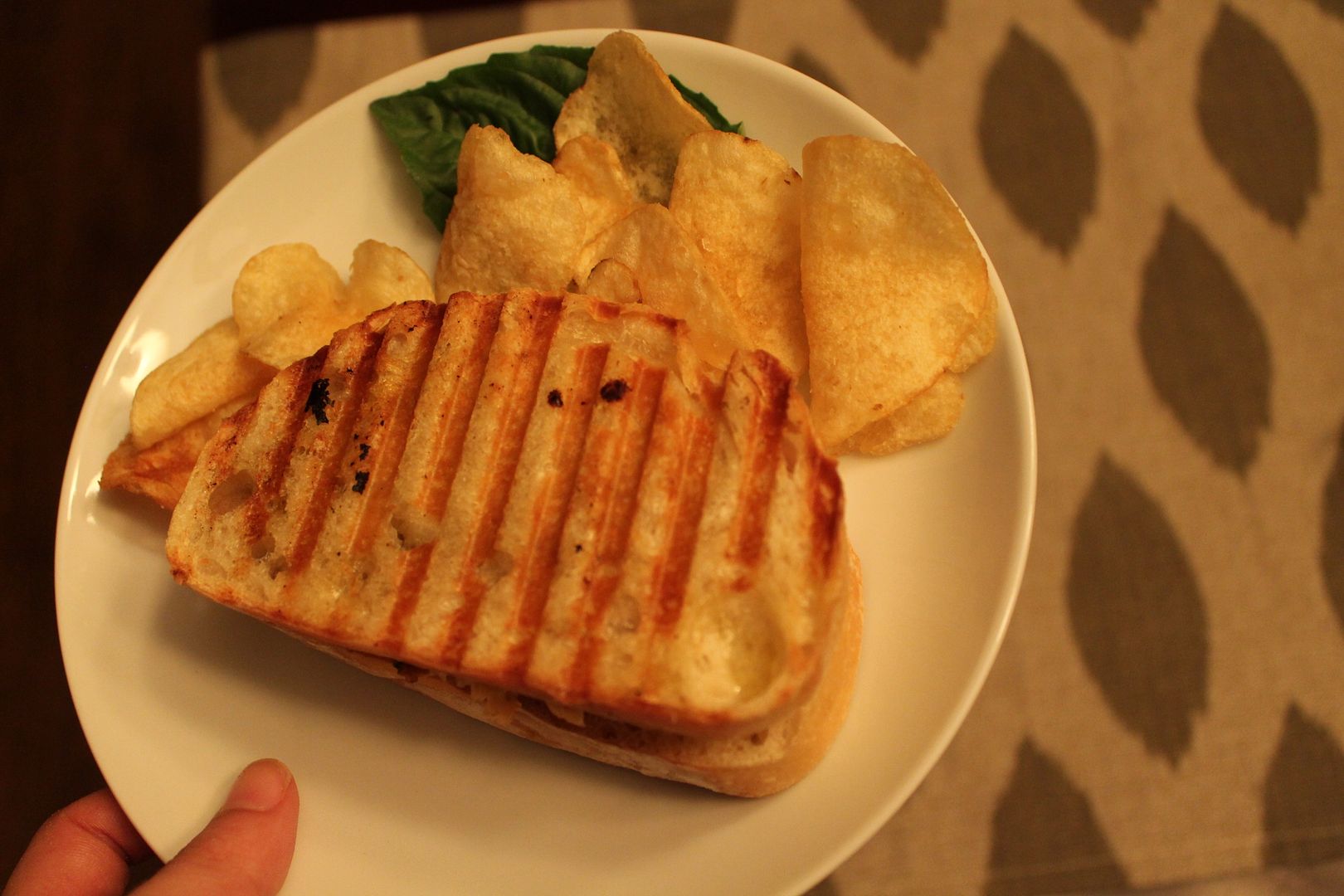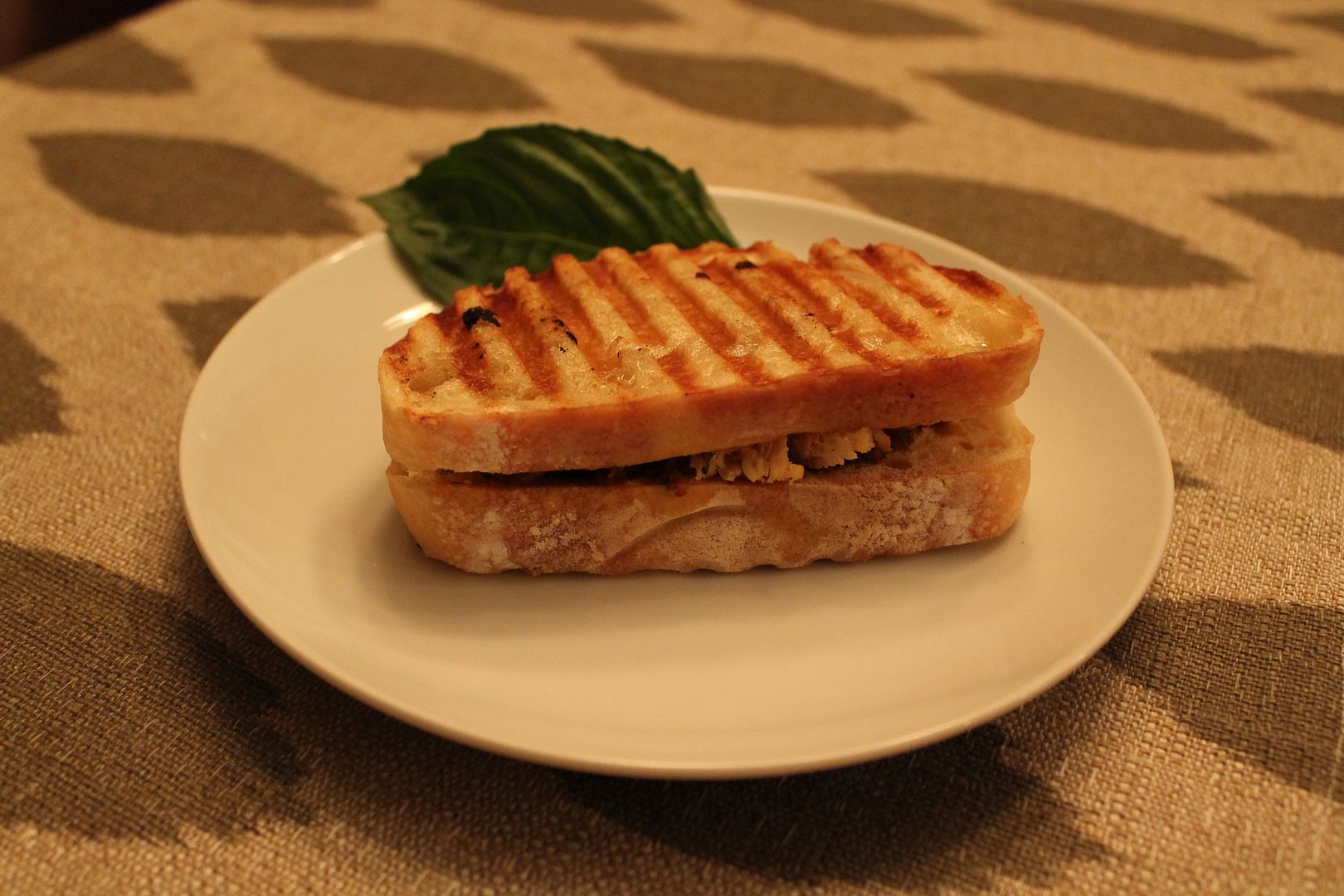 The sweetness of the sun-dried tomatoes pairs perfectly with the garlic and basil. Add a few sea salted Kettle chips (my latest addiction) on the side, and you have one great dinner!
Tweet