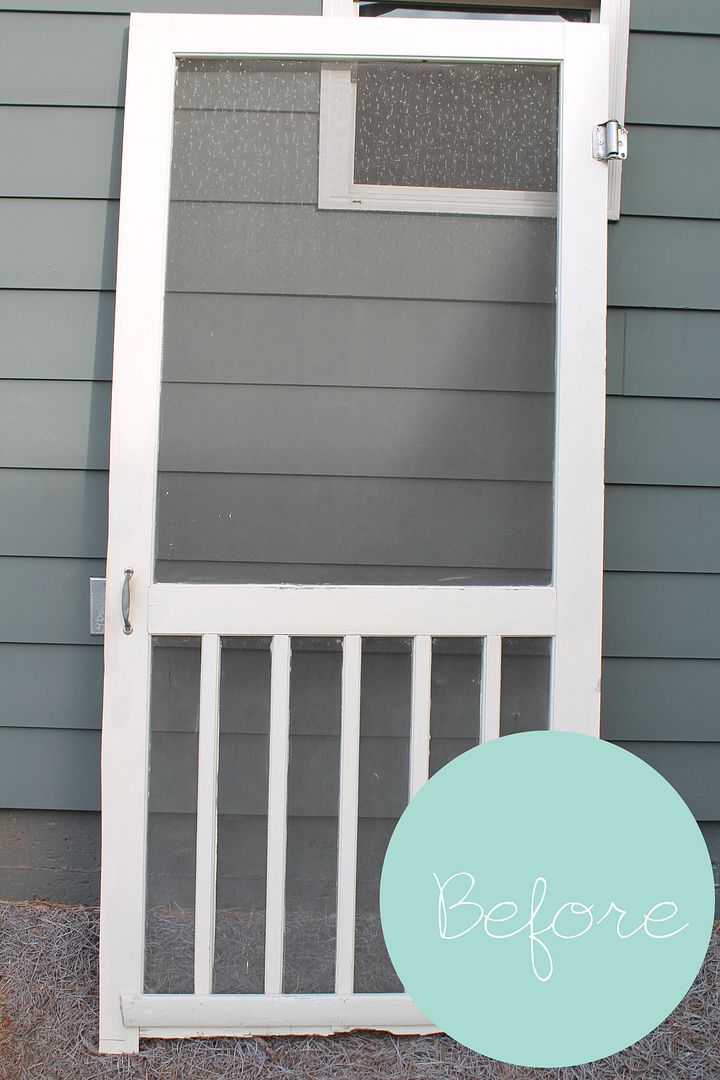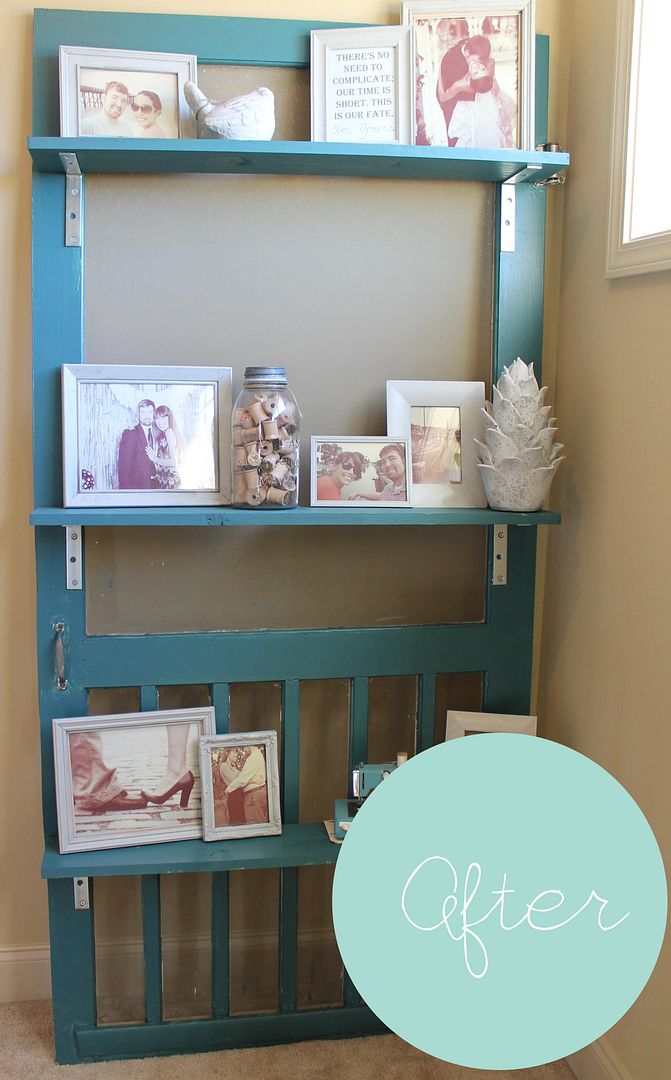 So, sometimes I get really sentimental about old inanimate objects and I stuff them into my car and bring them home with me...When my grandparents replaced their screen door on their porch a few months ago, I was quick to ask if I could have the old one. A bit puzzled I'm sure, they happily obliged. Granddad even helped me saw off about 2 extra inches so it would fit in my car. At the time I had no idea what I would do with it, but the thought of throwing away the door that my sisters and I ran through countless times during hot summer days before canon-balling into the swimming pool was so sad. Can't you just hear the sound of it's slam as we ran in when the hand-churned home-made ice cream was ready? Ahhh memories.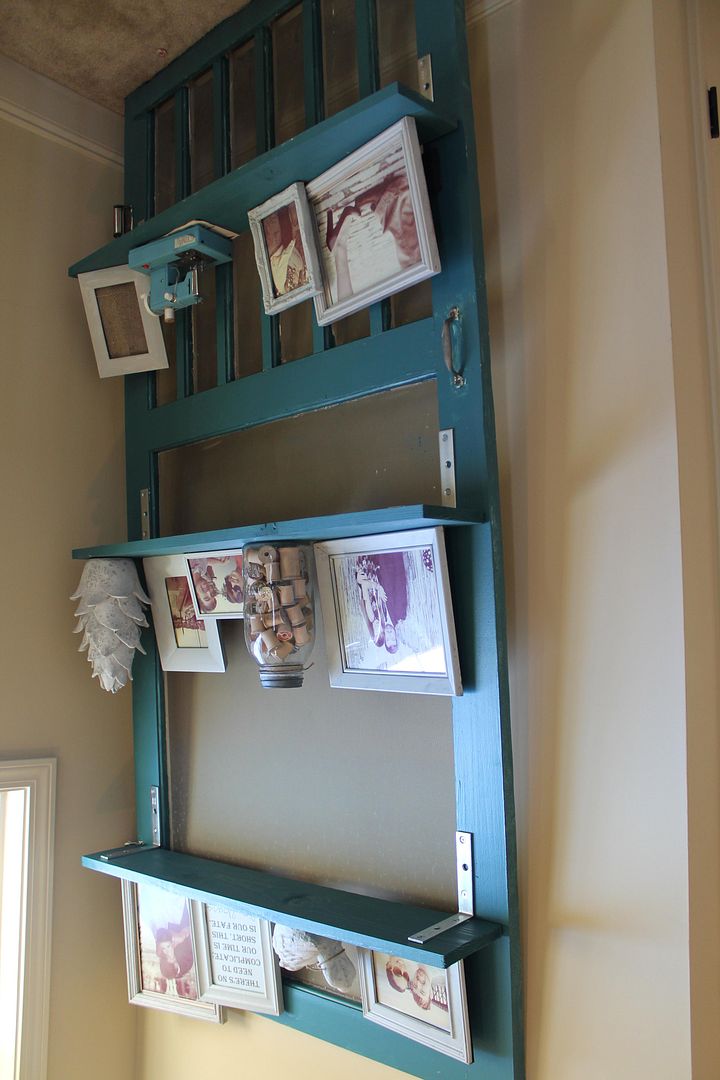 Now I just needed to figure out what to do with it. After a lot of thought, I decided to turn this old piece of wood and screen into a shelf. The process was pretty simple- even for Matt and I who have ZERO carpentry experience. We went to Lowe's and had them cut a piece of wood into 3 shelves the width of the door. We picked up these "L" brackets thinking they would probably work for attaching the shelves (they did!). I chose a teal color and painted it purposely sloppily so it would look antique. Matt then attached the shelves. Then we propped it up at the top of our staircase while humming Taylor Swift's "Our Song."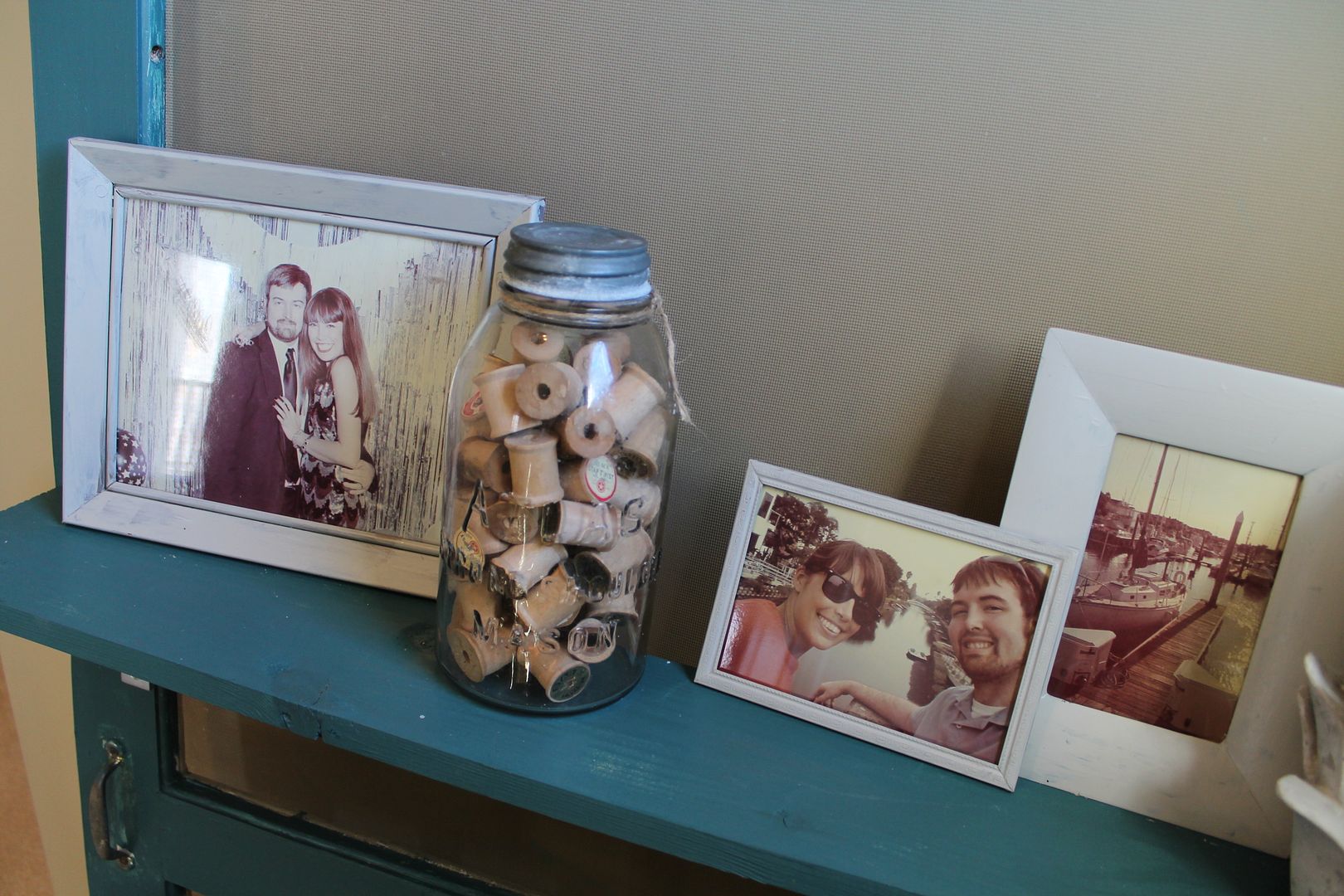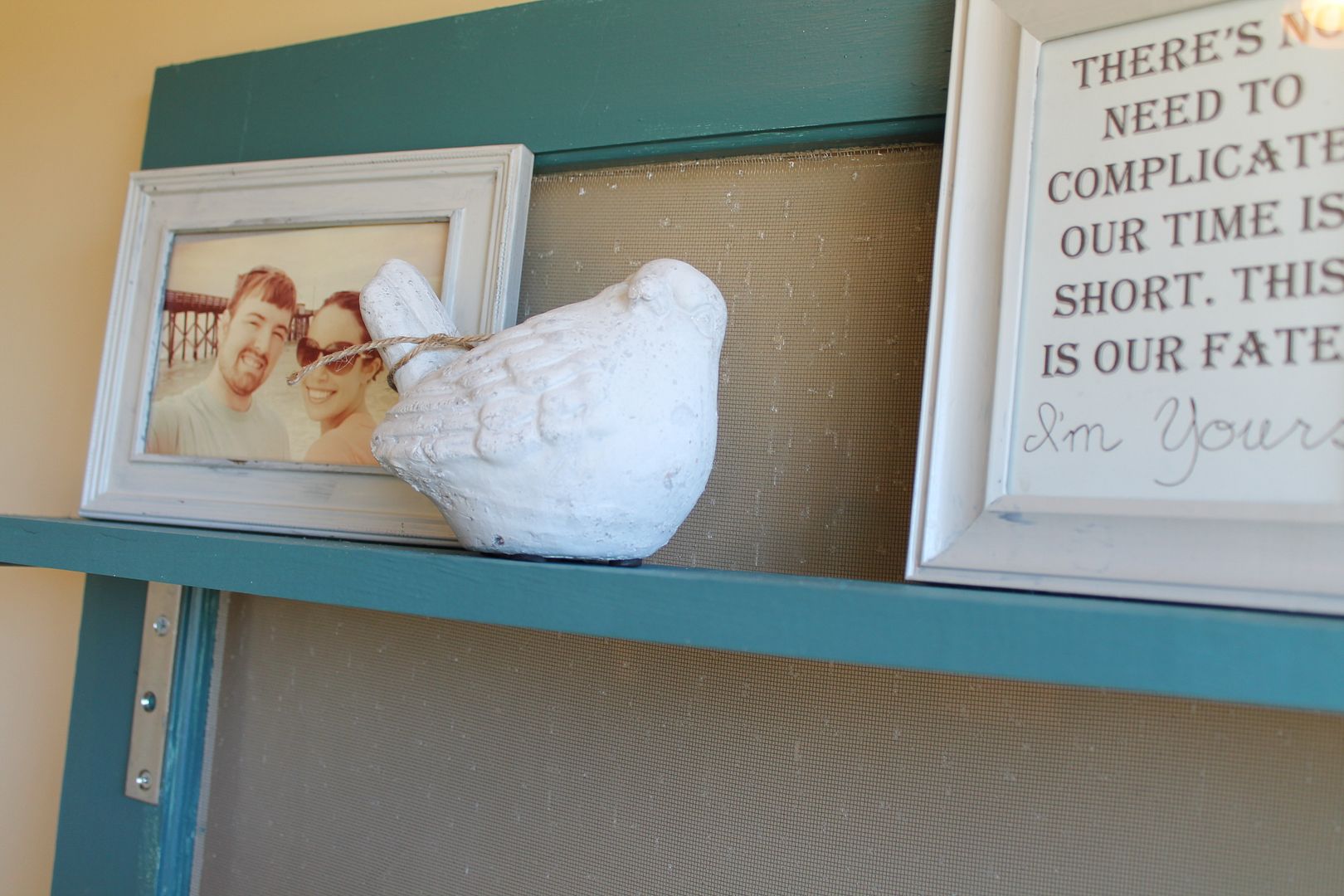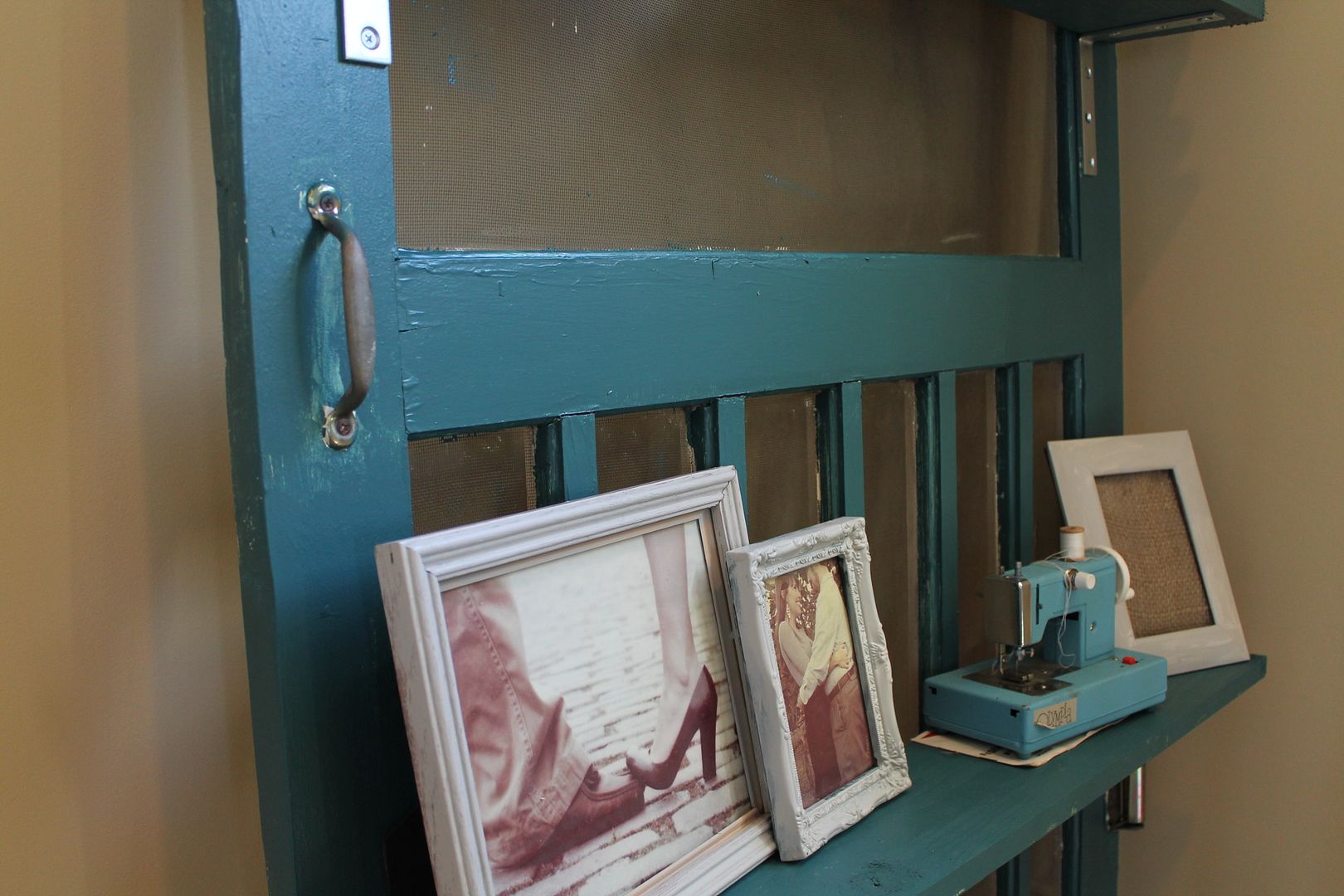 I printed off some of my favorite photos using the same filter on them so they would look cohesive. I painted a bunch of old frames with some old grey paint I had and stuck them in! I even framed the words to the song we danced to at our wedding.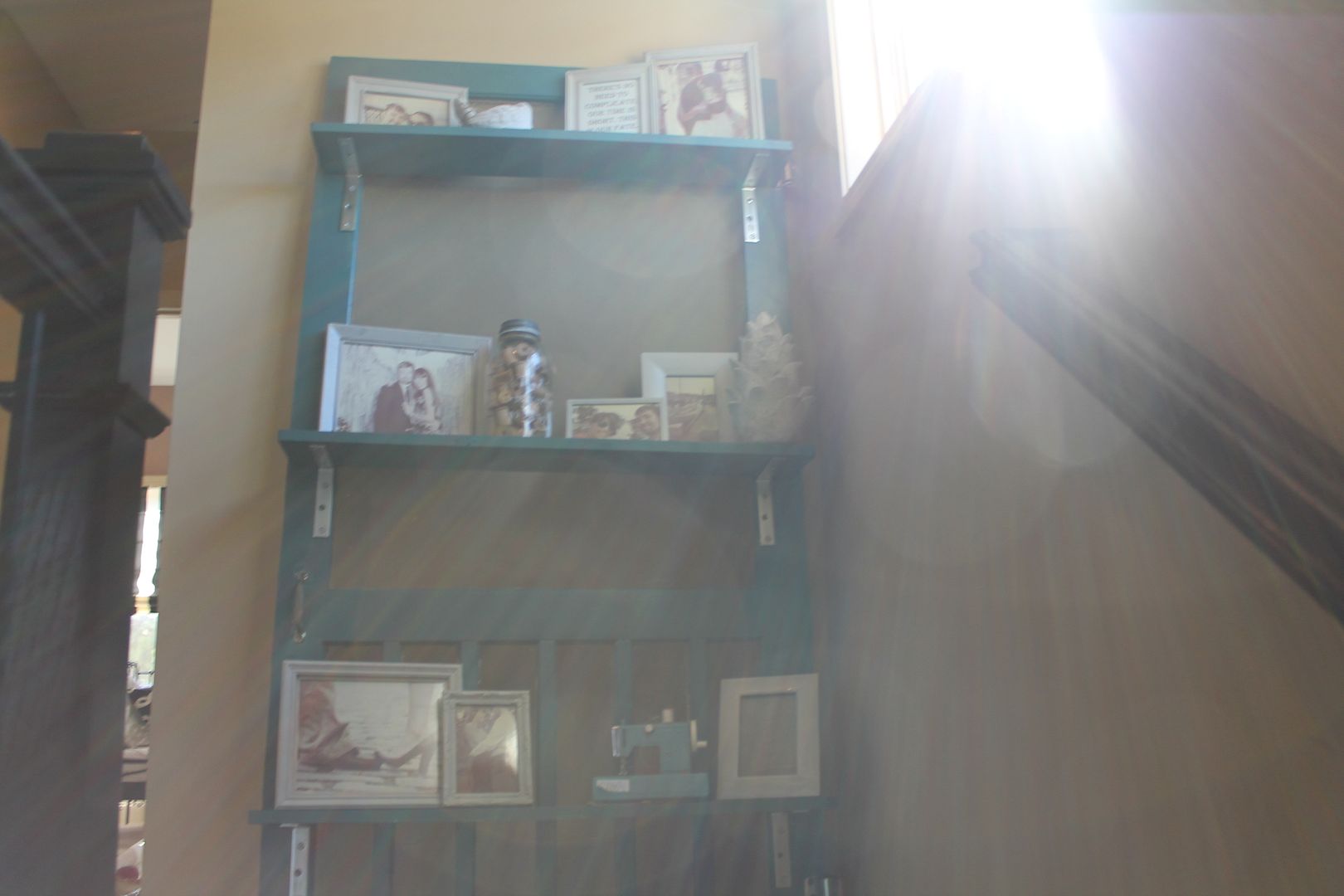 My screen door shelf in all it's glory. #nofilter #unintentionallycoolphotoeffect
Tweet