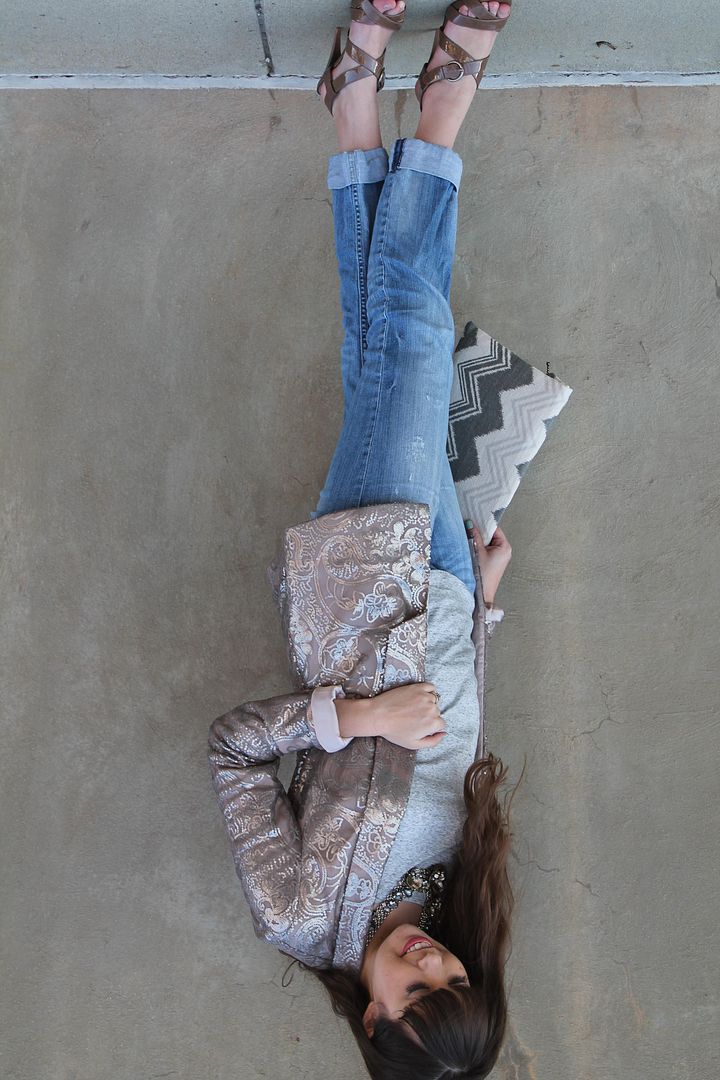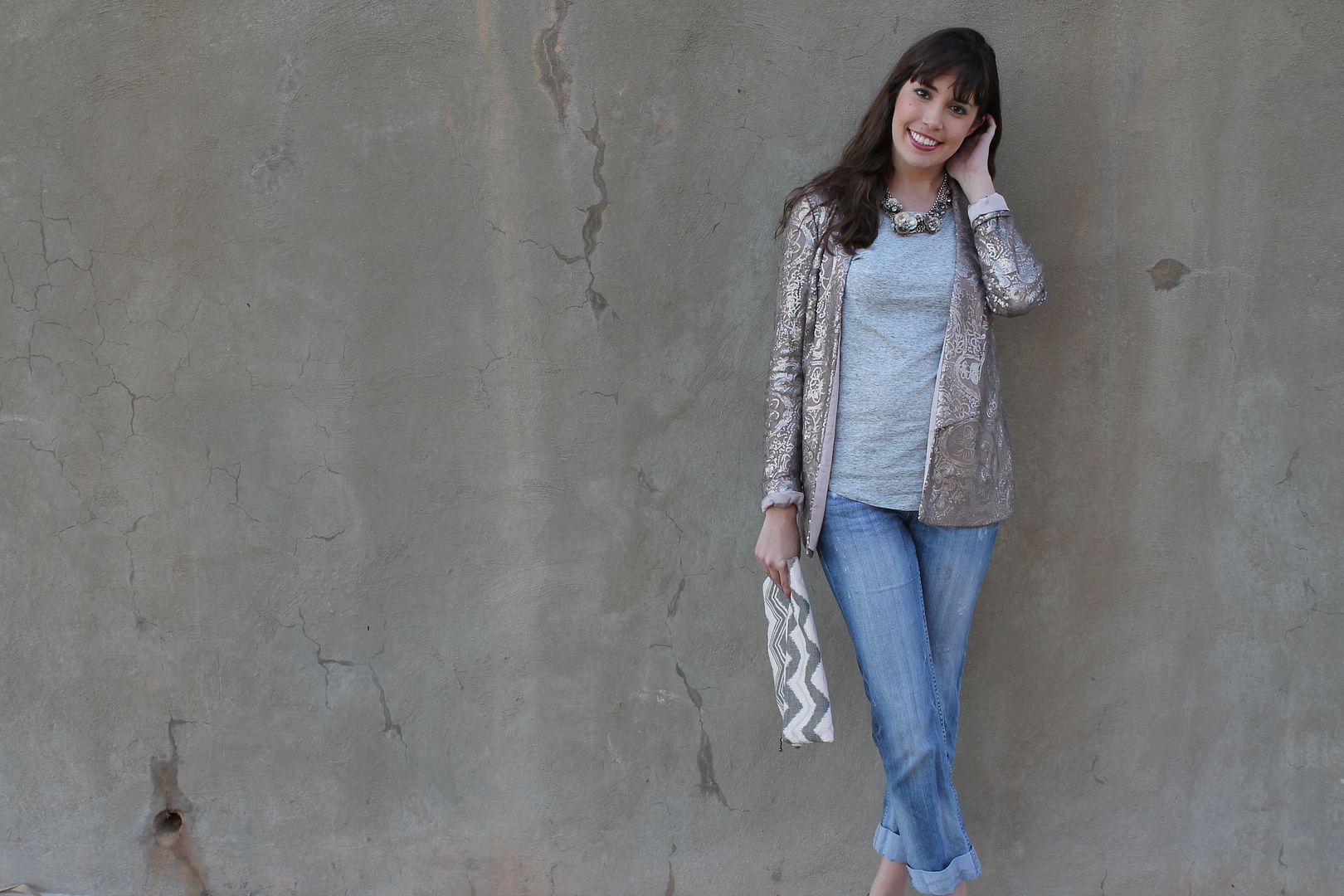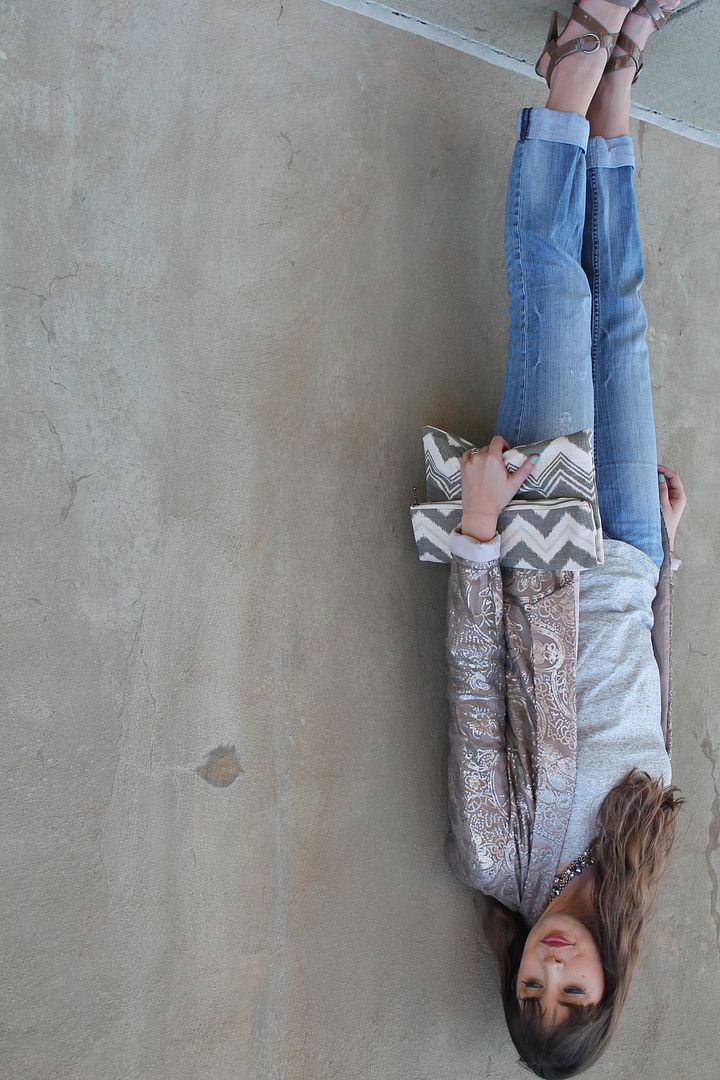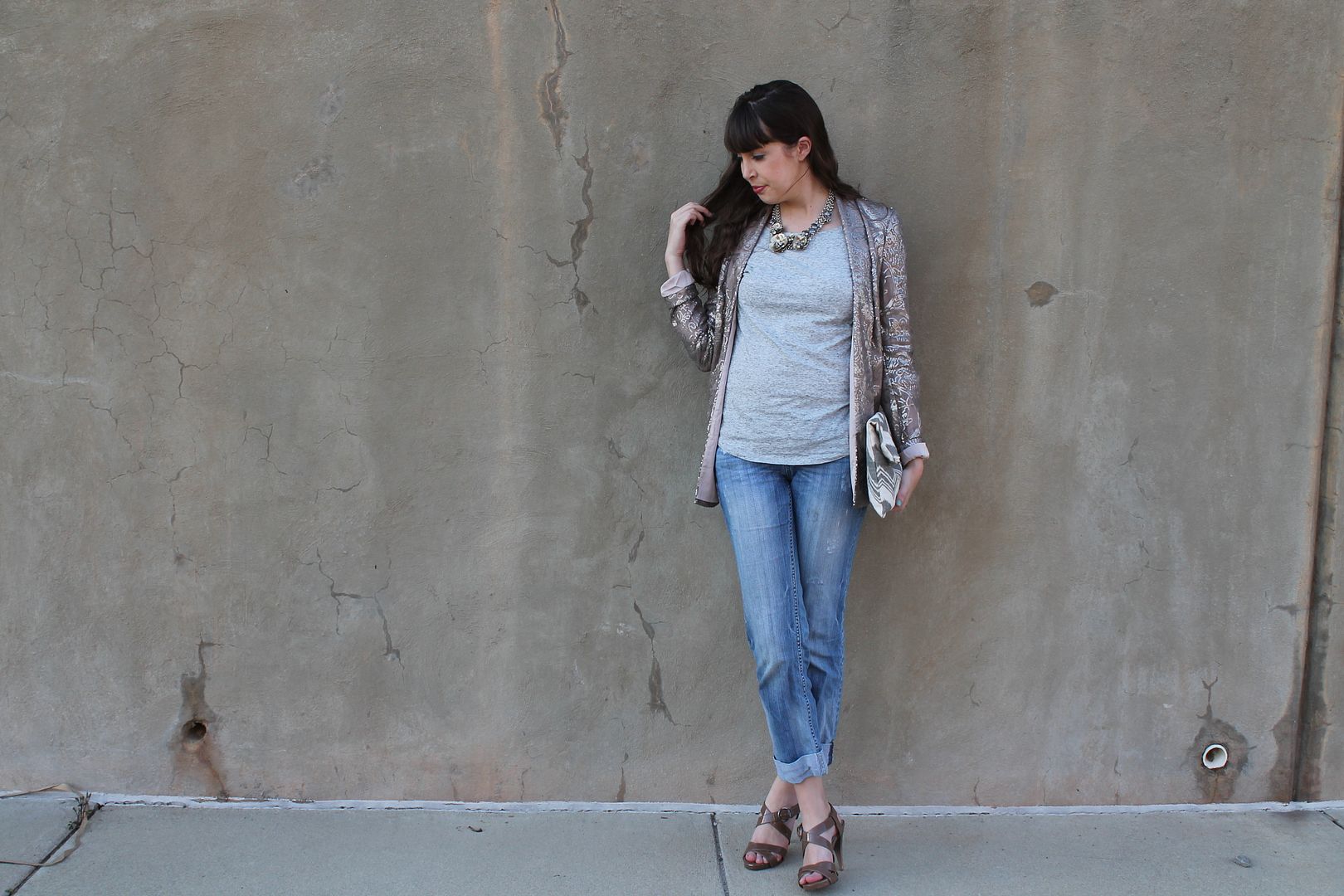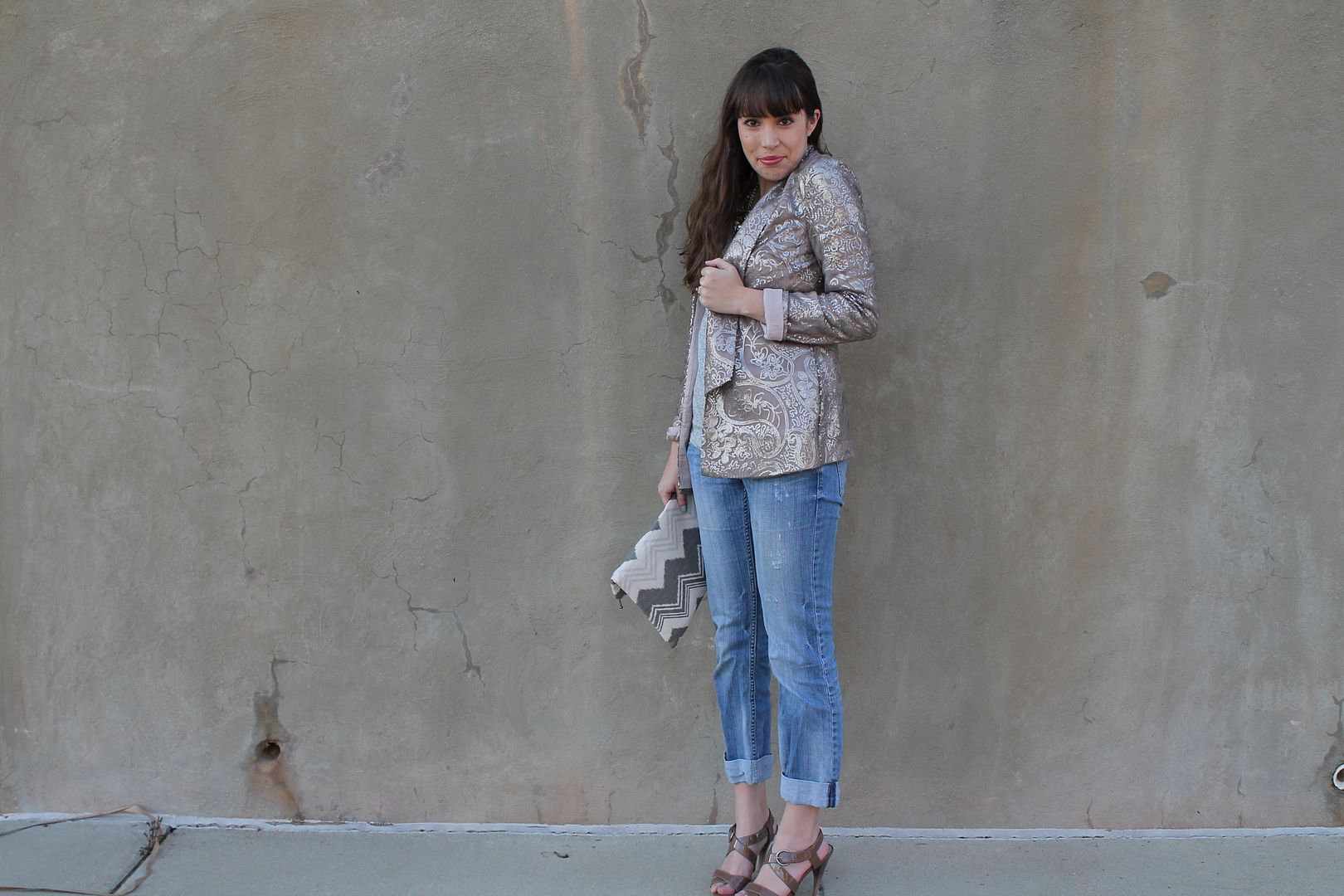 Here's another amazing piece courtesy of the
Warehouse Collection
. Seriously, if you haven't checked out their site you should definitely do it...like right now.
Ok, now that you're back, let's move on. So, I'll have to admit, when I first opened this package and saw this sequined blazer I was like, "Wow! This is amazing! How am I going to work this into my everyday lifestyle?!!" Then it dawned on me. I needed to dress this blazer DOWN. Way down. How about a heather grey T-shirt and boyfriend jeans? I sort of let my hair dry wavy, and
Coachella-
style. I now looked appropriate for work or a chill date night with Matt.
(blazer: Warehouse, T-shirt: LOFT, jeans: Banana Republic, shoes: Steve Madden, Clutch:
Presh Studios
, necklace: LOFT.)
Tweet