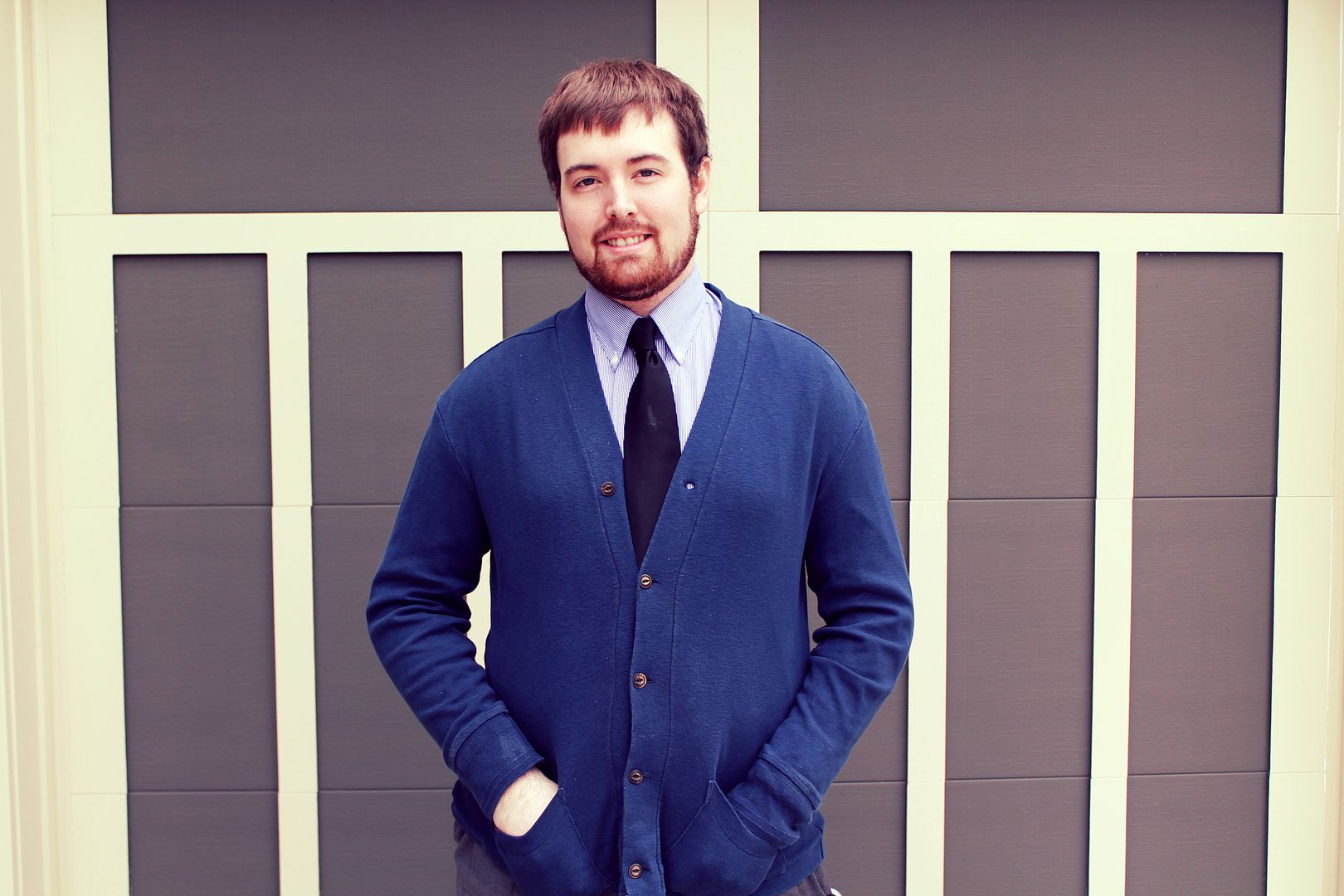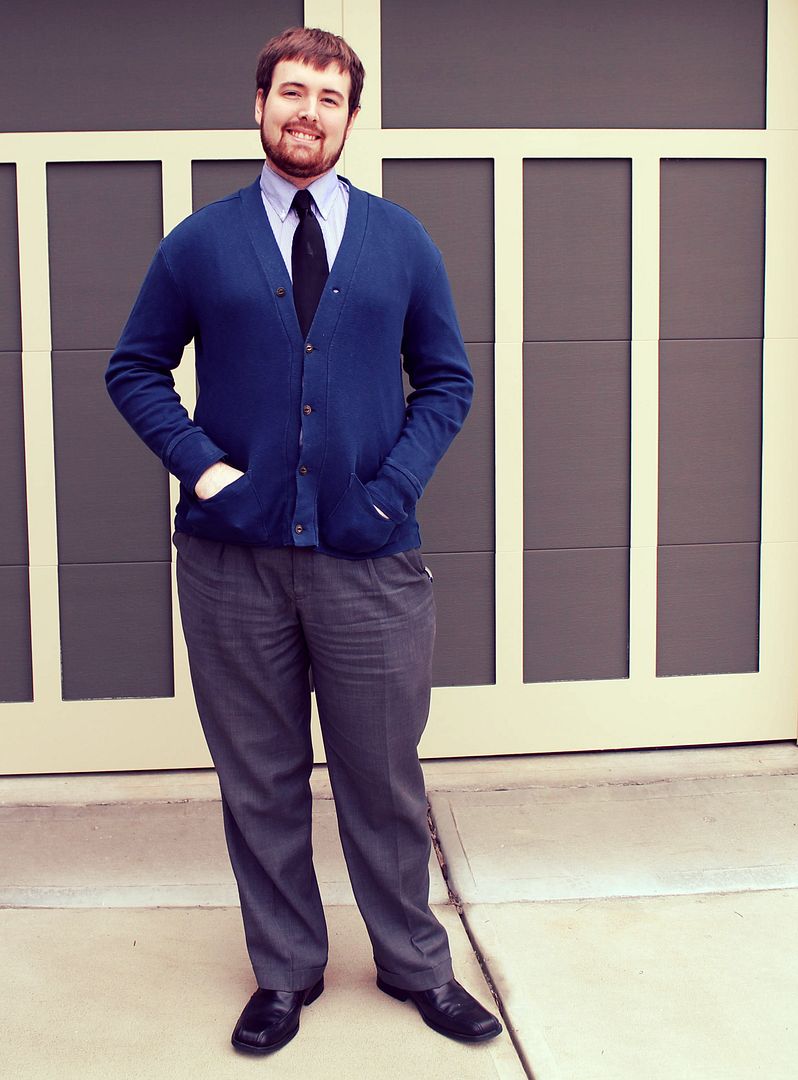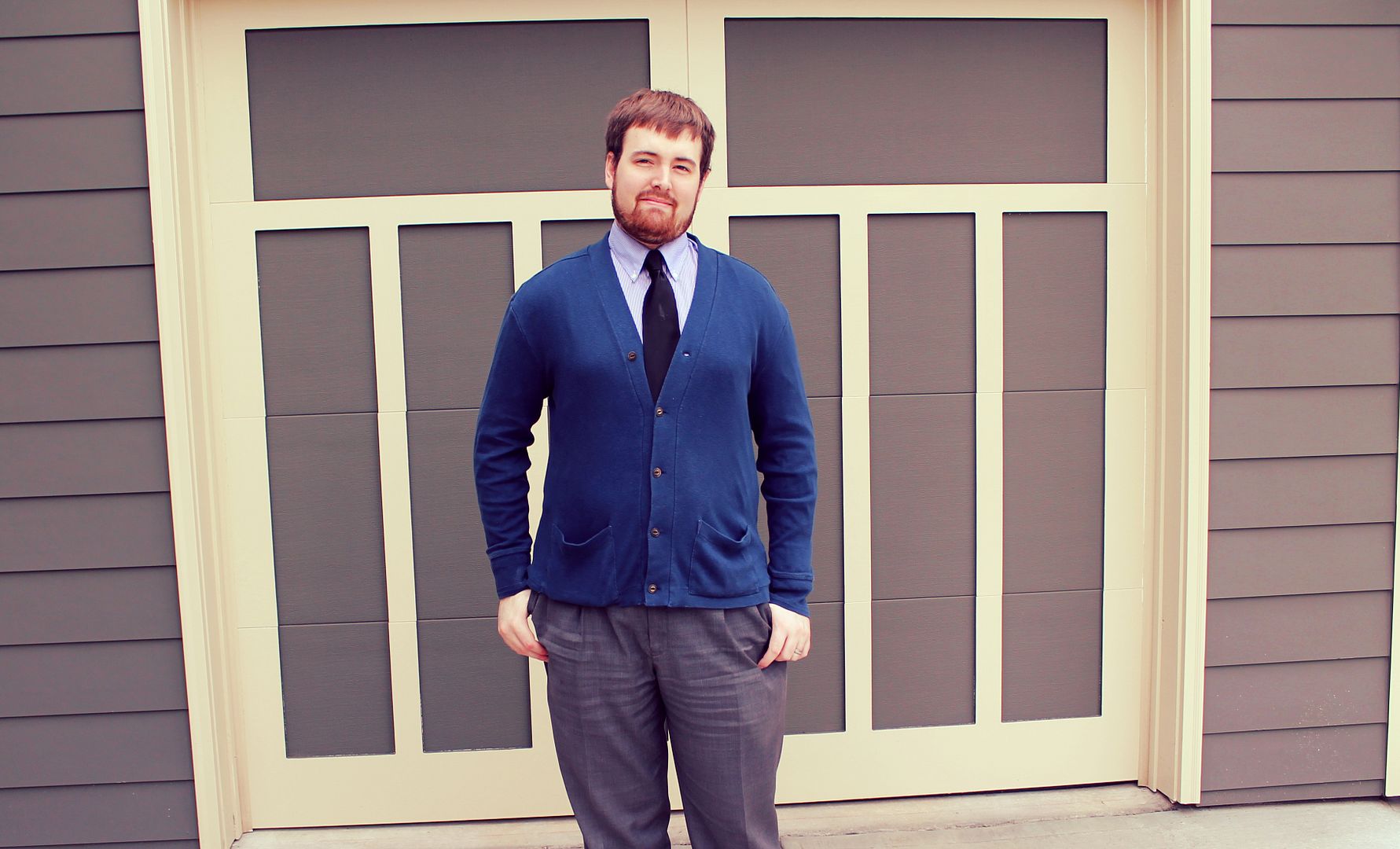 Ladies, I have a question for you. Do you dress your men? Do they let you have the honor of selecting their outfit or do they pridefully decline your opinion? Would you trust their wardrobe choice for a special event? How about on a daily basis?
My husband is about as style-conscious as a cave man, but
thinks
he's Karl Lagerfeld. He refuses to get rid of anything and still has clothing dating back to high school days! You can see how this may pose an issue for me, especially at fashion events. On this particular day he finally agreed to heed my style advice and wore this look. Is there anything cuter than a man in a sweater? I had to snap a few pics! He got several compliments so I think he'll be more open to my fashion advice from now on.
Ha! Gotta love my hubs!
Tweet