I wanted to share a few photos from last night's fun blogger meet up at the W hotel! What a gorgeous evening it was to hang out on the patio, sip a little champagne, chat with fellow
Southern Blog Society members
, and look at some amazing designer gowns. I met so many sweet blogger ladies and I just wanted to be sure you are all following their awesome blogs! Believe me, if you're not you are missing out! I've linked to all of them below so definitely click those links!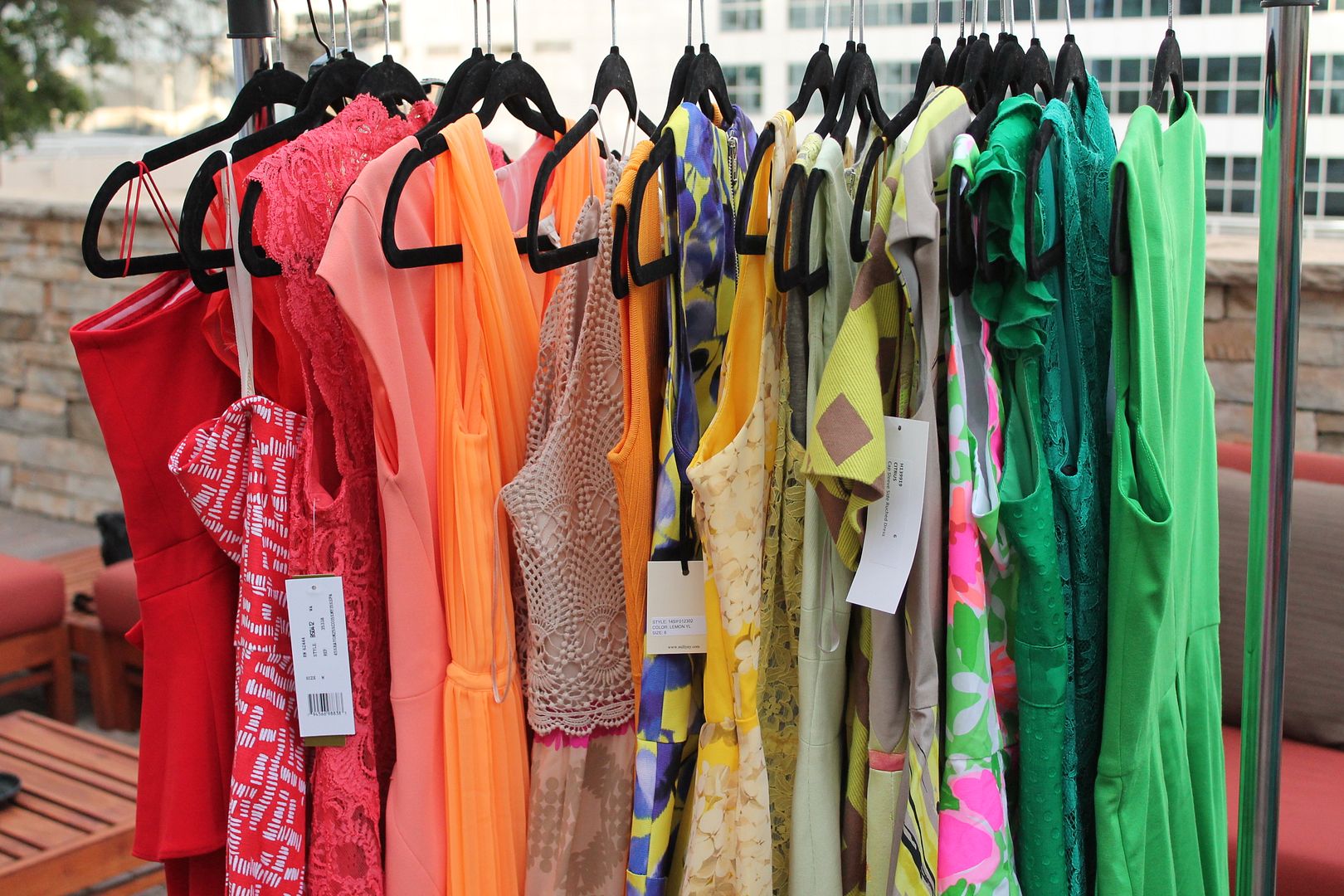 So, you all have heard of
Rent the Runway
right? They were the ones who hosted the event last night. In case you're out of the loop, Rent the Runway is an awesome website where you can rent designer gowns and accessories at a fraction of the cost! What a brilliant idea right? I can't wait to rent a dress for my next fancy event!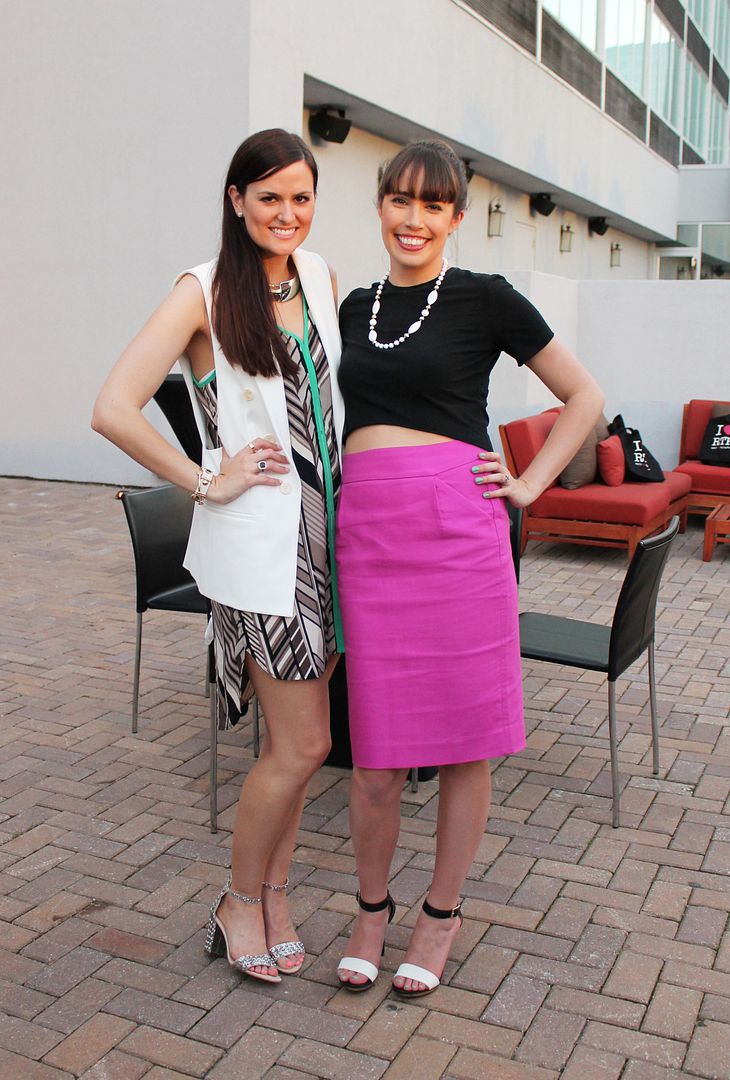 I finally met Tiffany of
Tiffany Style
in person last night and she was just a doll. Isn't her outfit cute?
(My outfit details: Top: self made, skirt: J.crew, shoes: Target, necklace: vintage)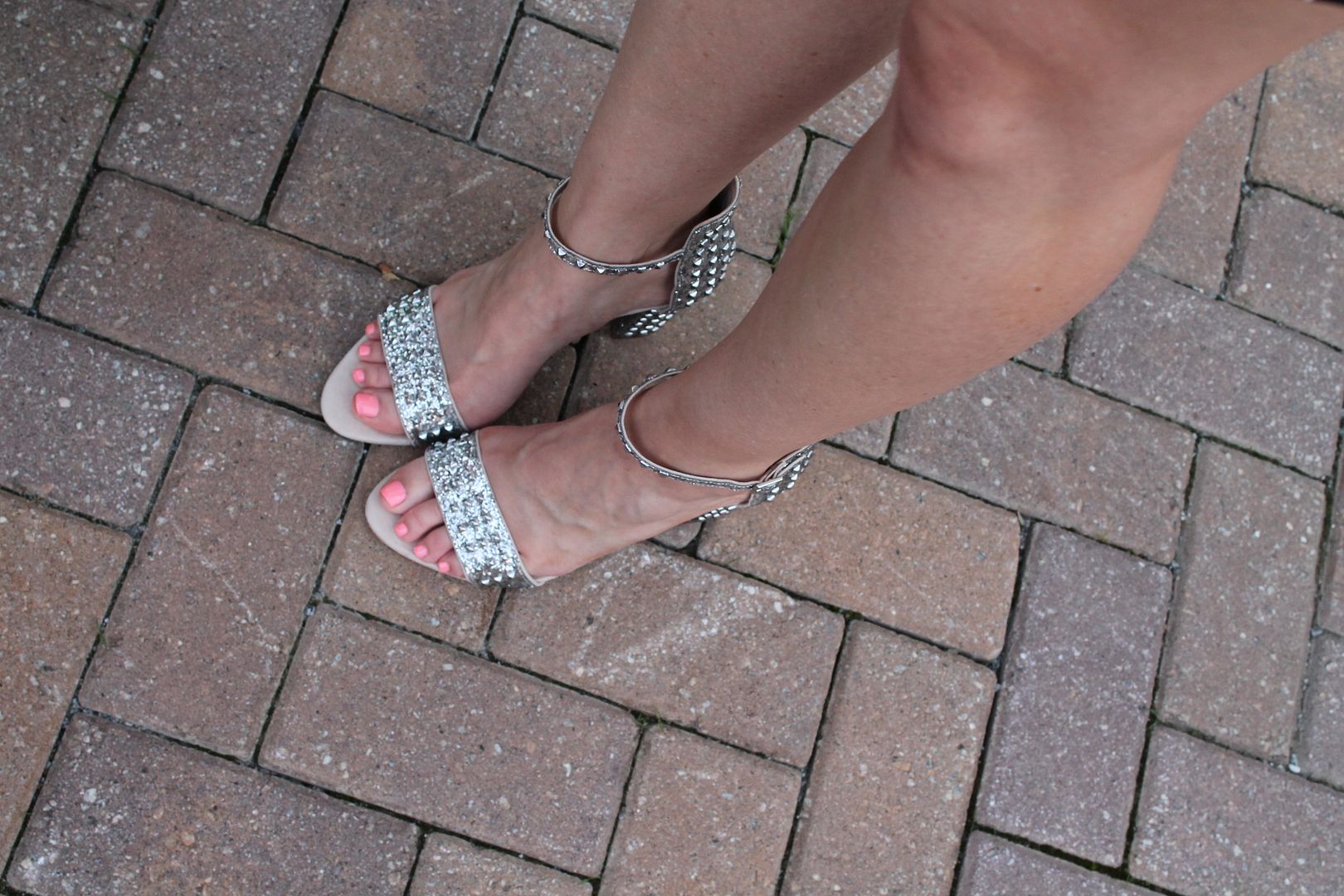 I just had to get a close up of Tiffany's shoes. They are from Zara and apparently really comfortable! Miiight just have to get me a pair since Tiffany talked them up so much! ;)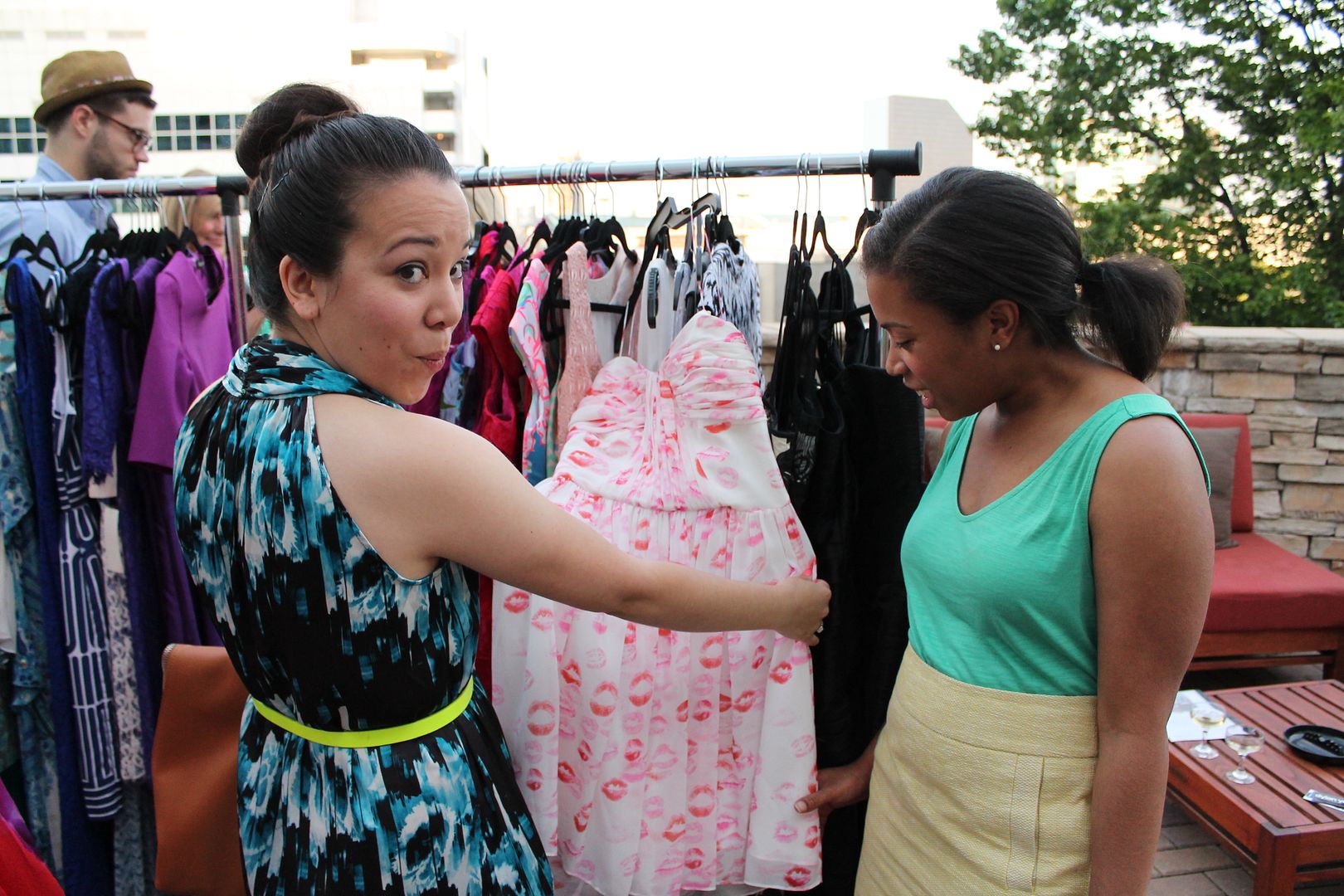 The adorable Catherine of
Asian Cajuns
and Jewel of
Eat Drink Shop Love
checking out some dresses. I had met these girls just once before, but it felt like we were old friends. What can I say? It's easy to bond over a little fashion.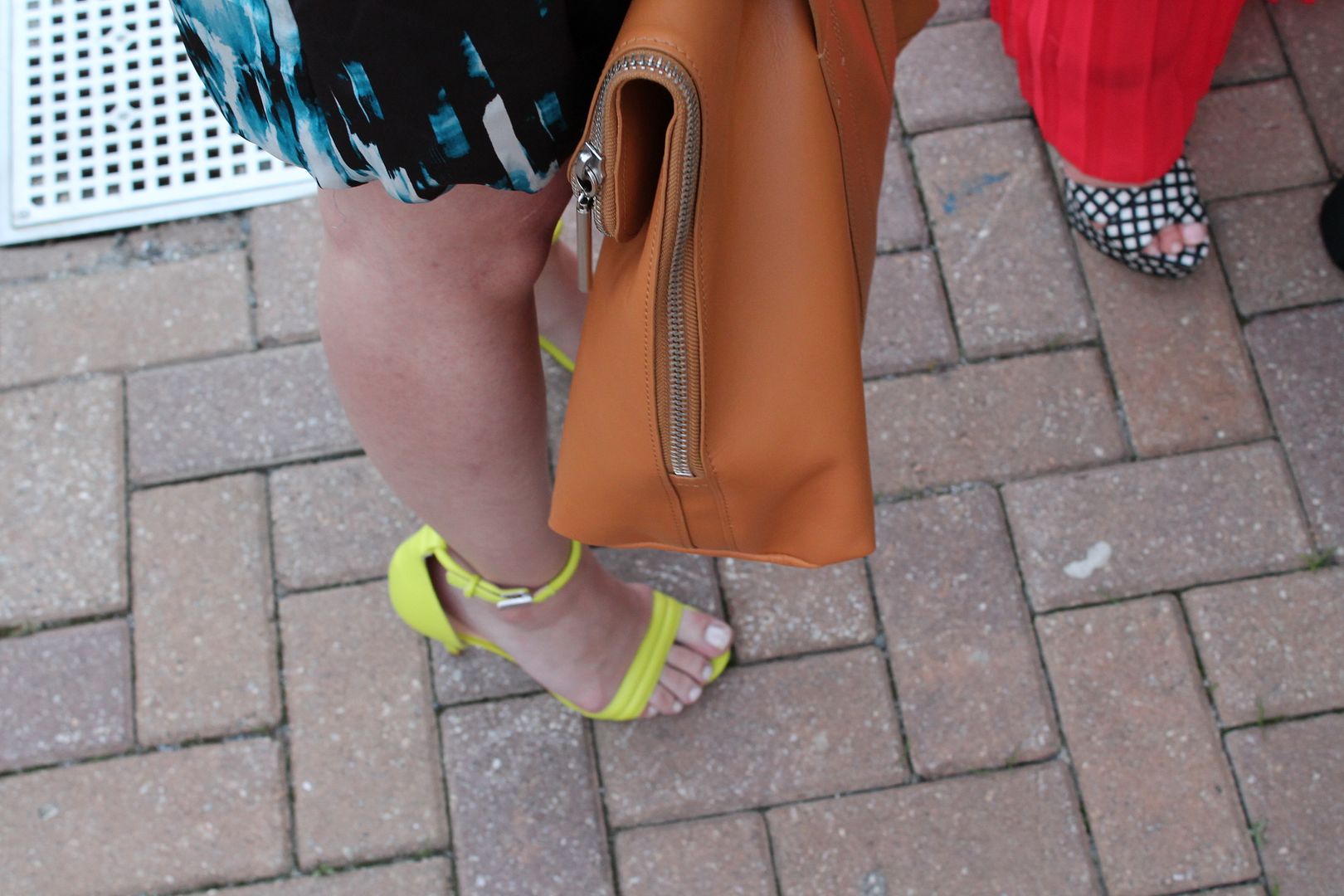 Catherine was kind enough to let me pet her Phillip Lim bag. So jealous of it! Isn't it great?
Of course, what is a blogger event without cupcakes?!
Super pumped about the contents of this swag bag.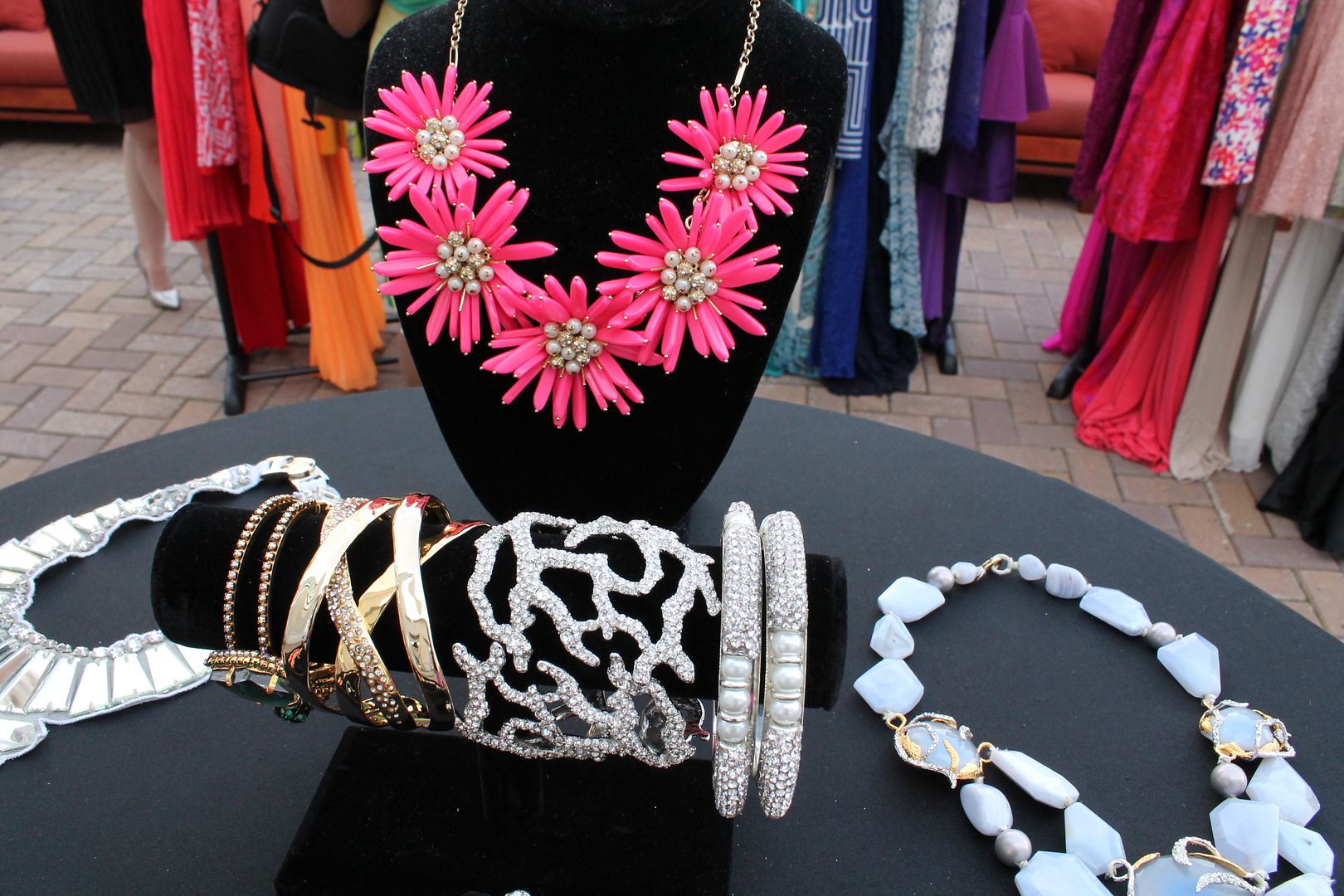 All this jewelry is also available to rent through Rent the Runway. They totally think of everything. (even Spanks!)
Too bad I didn't get a great shot of Laura of
Miss Beanie's
cute outfit (pictured left), but it was so nice to meet her! She just kept me laughing all night.
I'm off to celebrate Mother's Day with a huge family pool day tomorrow. Then, as always, I've got a little bit of sewing to do for the
shop
! Have a fabulous weekend everyone!
Tweet