Remember that
bridal shower
I was planning with the help of Etsy? Well, here's how it turned out!
My friend Melissa of
Ador by Melissa
and I are always up for party planning! From the moment our 3rd college roommate, Kathy, got engaged we started scheming ideas for her bridal shower! It's just something we love to do! We couldn't have done it all without the help of our moms and several sweet ladies from our church! So thanks to everyone involved!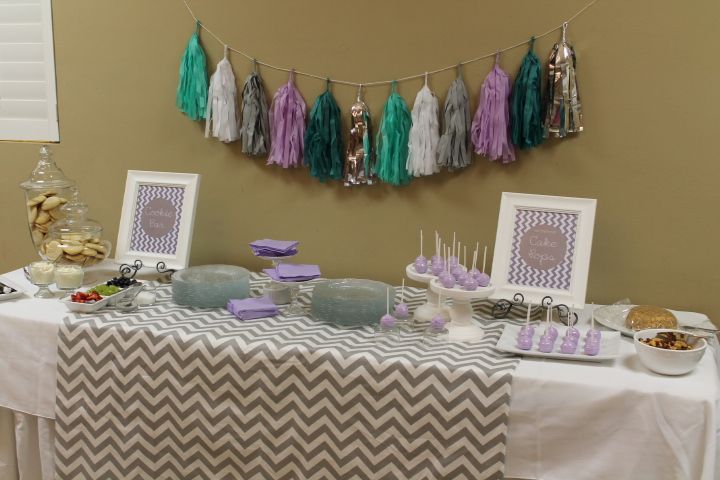 We decided to go with a modern chevron theme. We used Kathy's wedding color, lavender, and then mixed in other complimenting colors like mint, teal, grey, and white. I just LOVE the custom tissue paper tassels I ordered from
Party Creative
.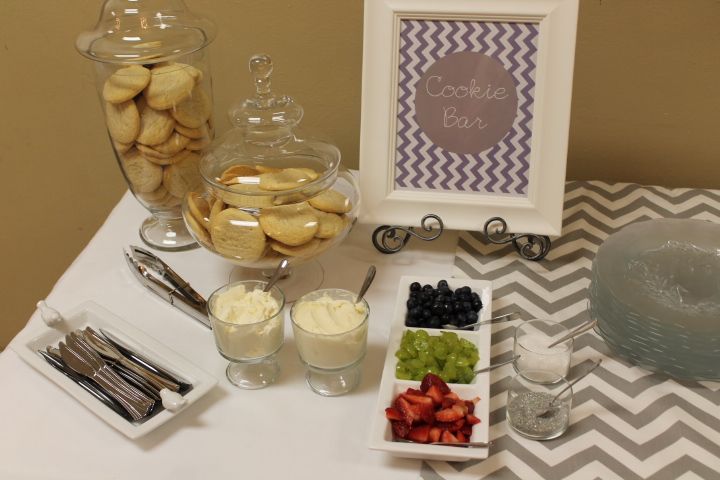 We decided to forgo the traditional bridal shower cake and do a cookie bar instead! Guests decorated their own cookies with icing, fruit, and sprinkles.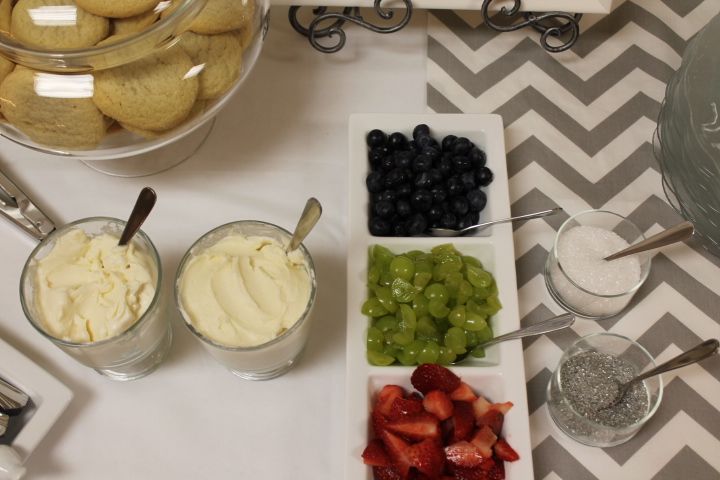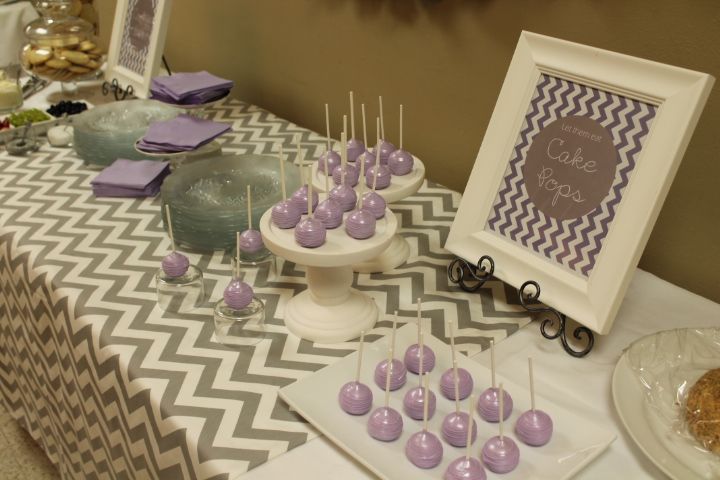 We also decided cake pops would not only look cute sitting on the table, but that they would be delicious too. We were right on both accounts. Cake pops are crowd pleasers. Every.Time.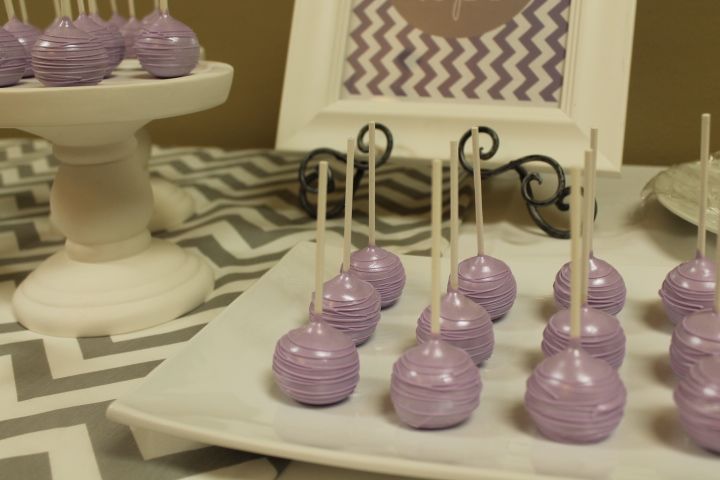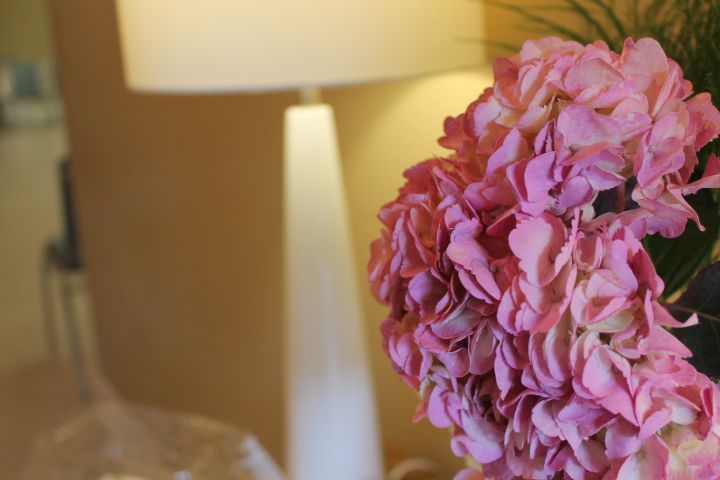 We brought in tons of fresh hydrangeas in shades of lavender which made the room feel elegant and pretty.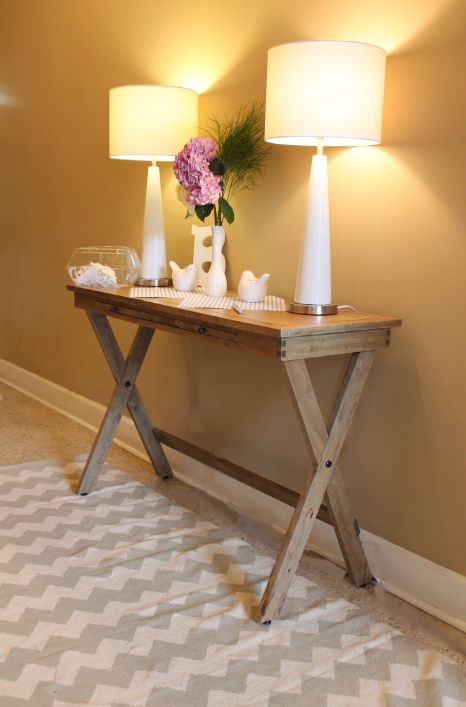 I decided to haul my side table, lamps, and chevron rug to the party to give the room a homey touch.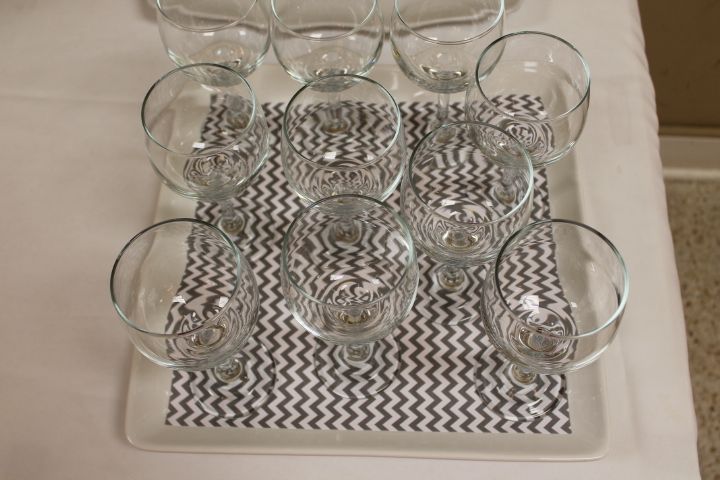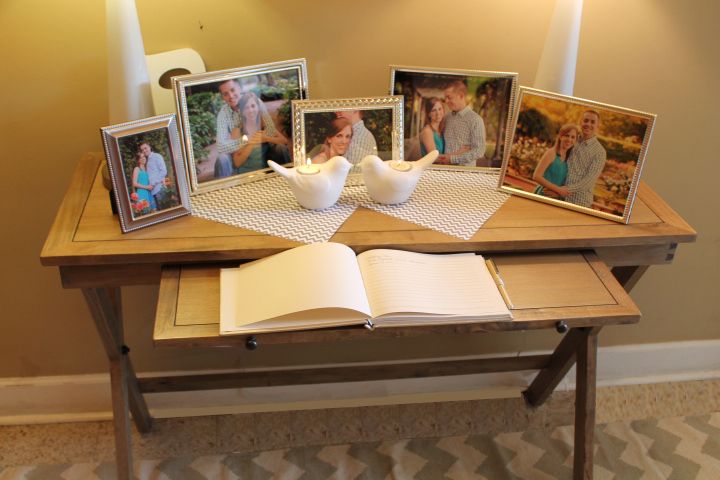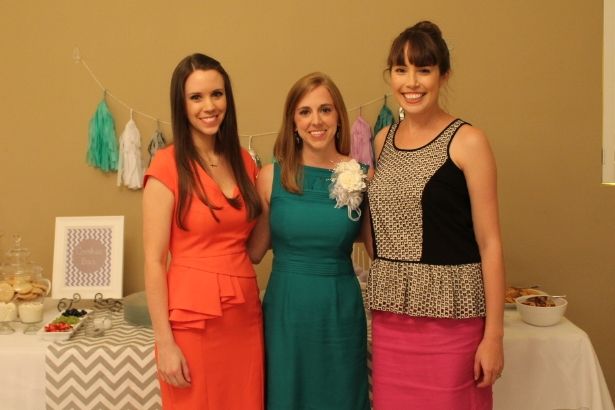 Roomies reunited! I think the bride was pleased with the results! Her dress coincidentally matched our color scheme. Everyone seemed to enjoy themselves and she got tons of nice gifts!
Now I'm ready for the next party to plan ( that would be Melissa's baby shower--eeeks!!!)!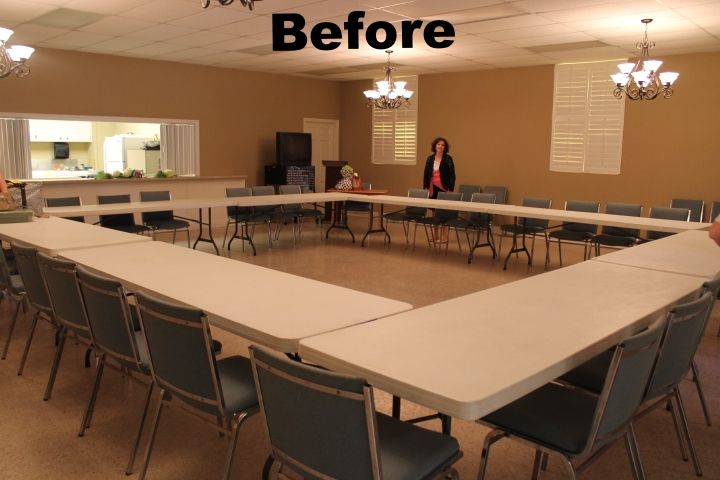 In case you were wondering, here's a shot of the room before we took over. Pretty great transformation I think! :)
Tweet