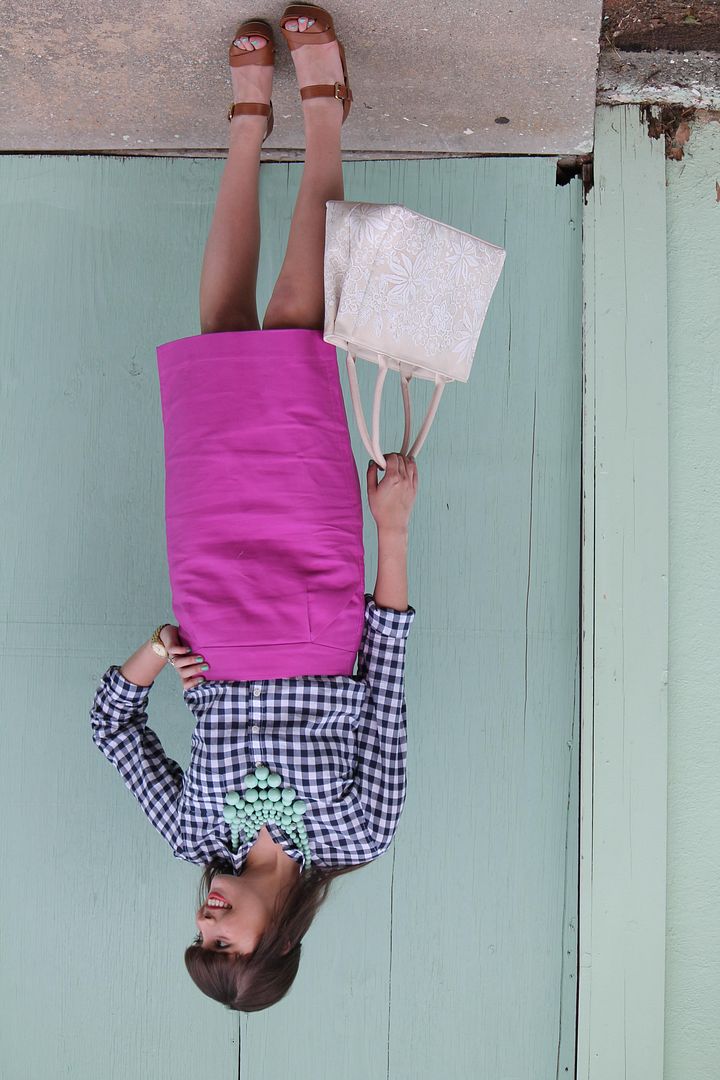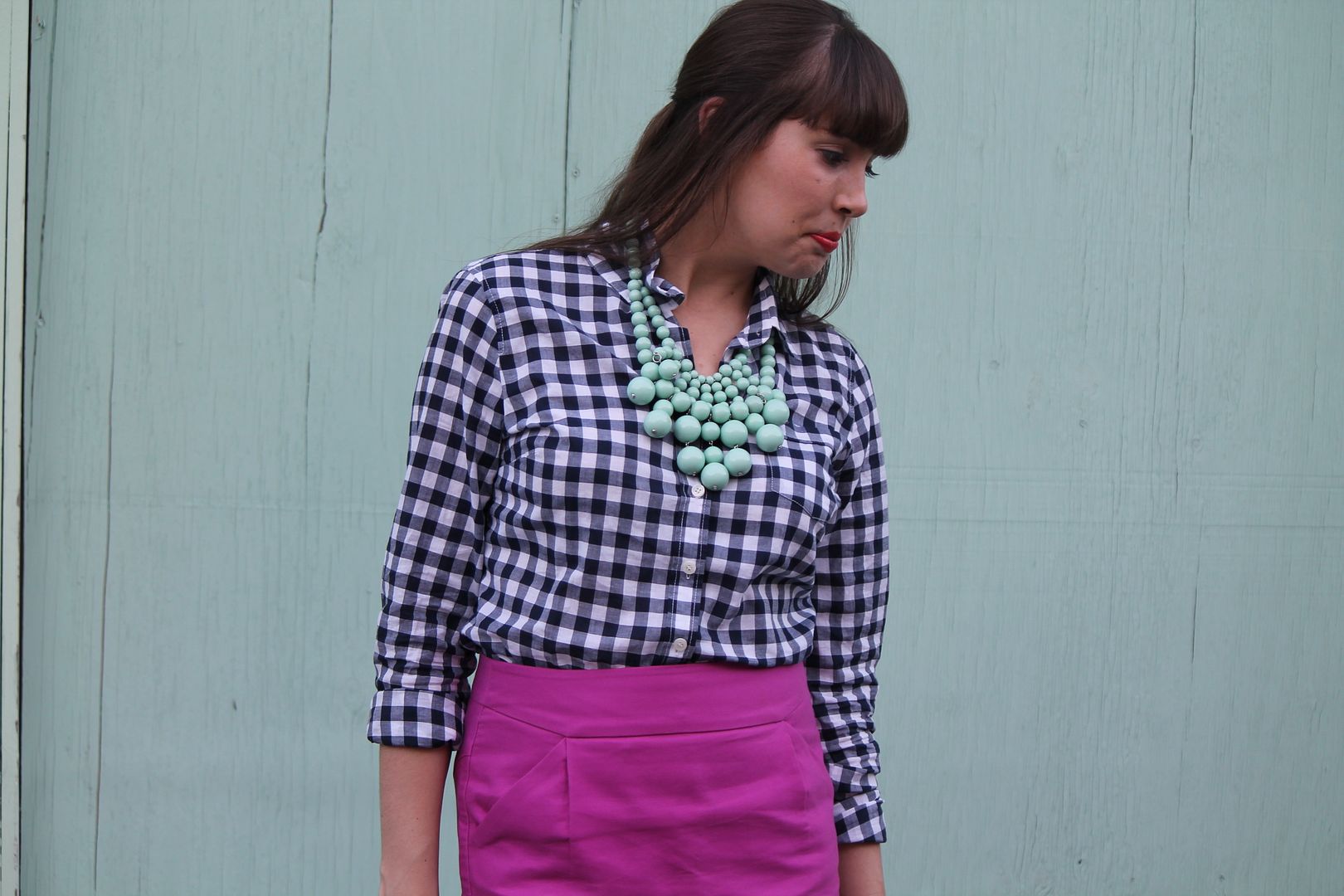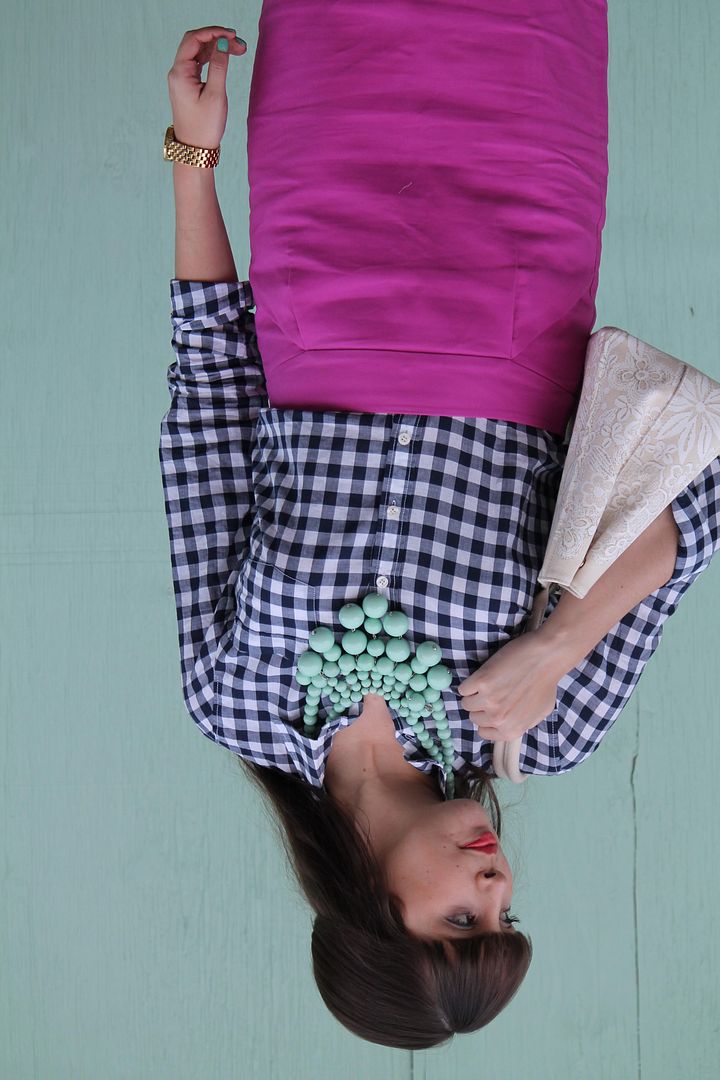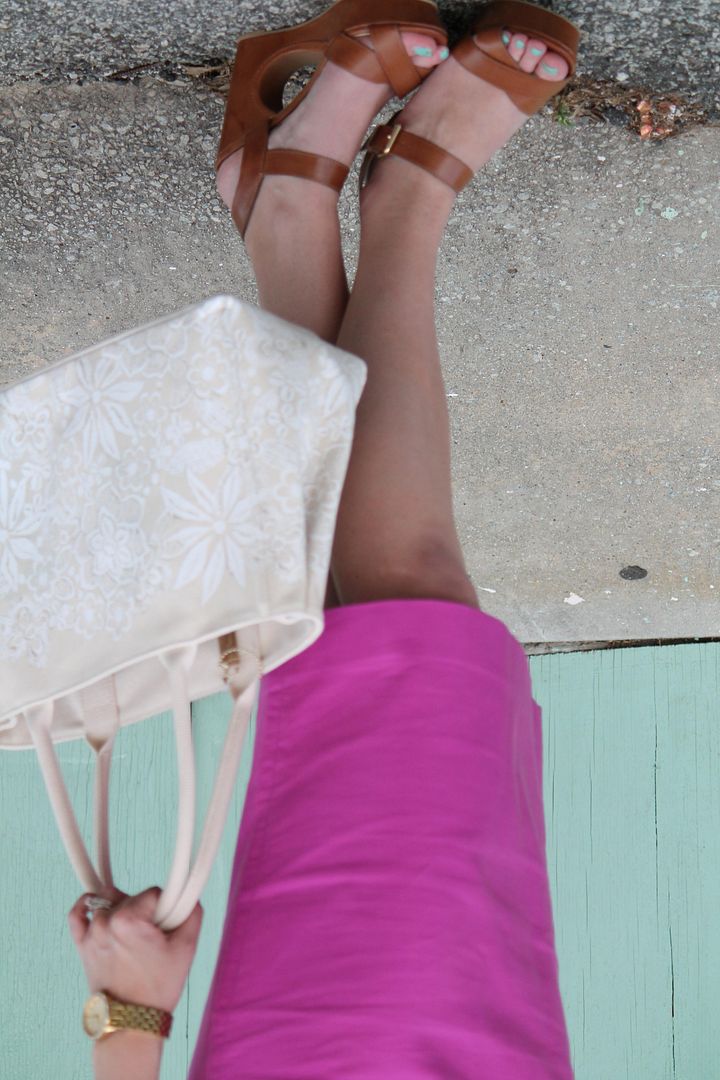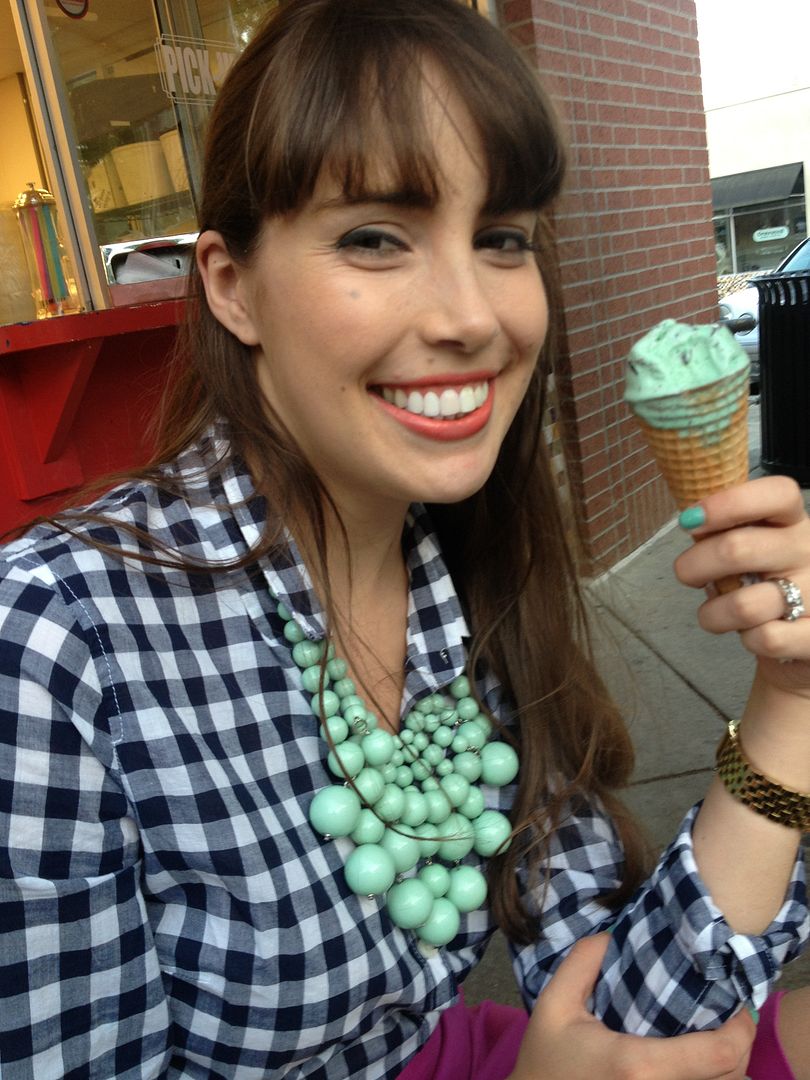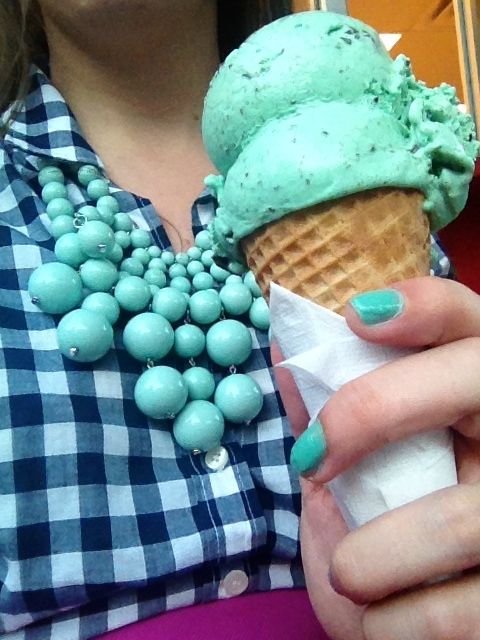 What does it mean when your necklace matches your nail polish and you ice-cream? It means you're obsessed with mint! Guilty as charged. Matt and I went to grab ice cream at
Morelli's
the other night and I couldn't help but going with my old stand-by mint chocolate chip! Although, the red velvet cake and salted caramel flavors are also pretty amazing! Morelli's is definitely a must-do for your summer bucket list.
Outfit deets:
Shirt: Jcrew
Skirt: Jcrew
Necklace: Geranium
Watch: Michael Kors
Shoes: Target (yes, I have them in black and cognac)
Purse: Oscar de-la-renta for Target.
PS. Have you all heard that one July 1st, Google reader will be gone? Click
here
to easily transfer all your blogs to the bloglovin reader! It's my favorite way to keep up with all my blogs!
Tweet