I've added a few things to my front porch this summer, so I thought I would share. We had like one hour of sun one evening so I thought I had better run out and snap some photos really quick!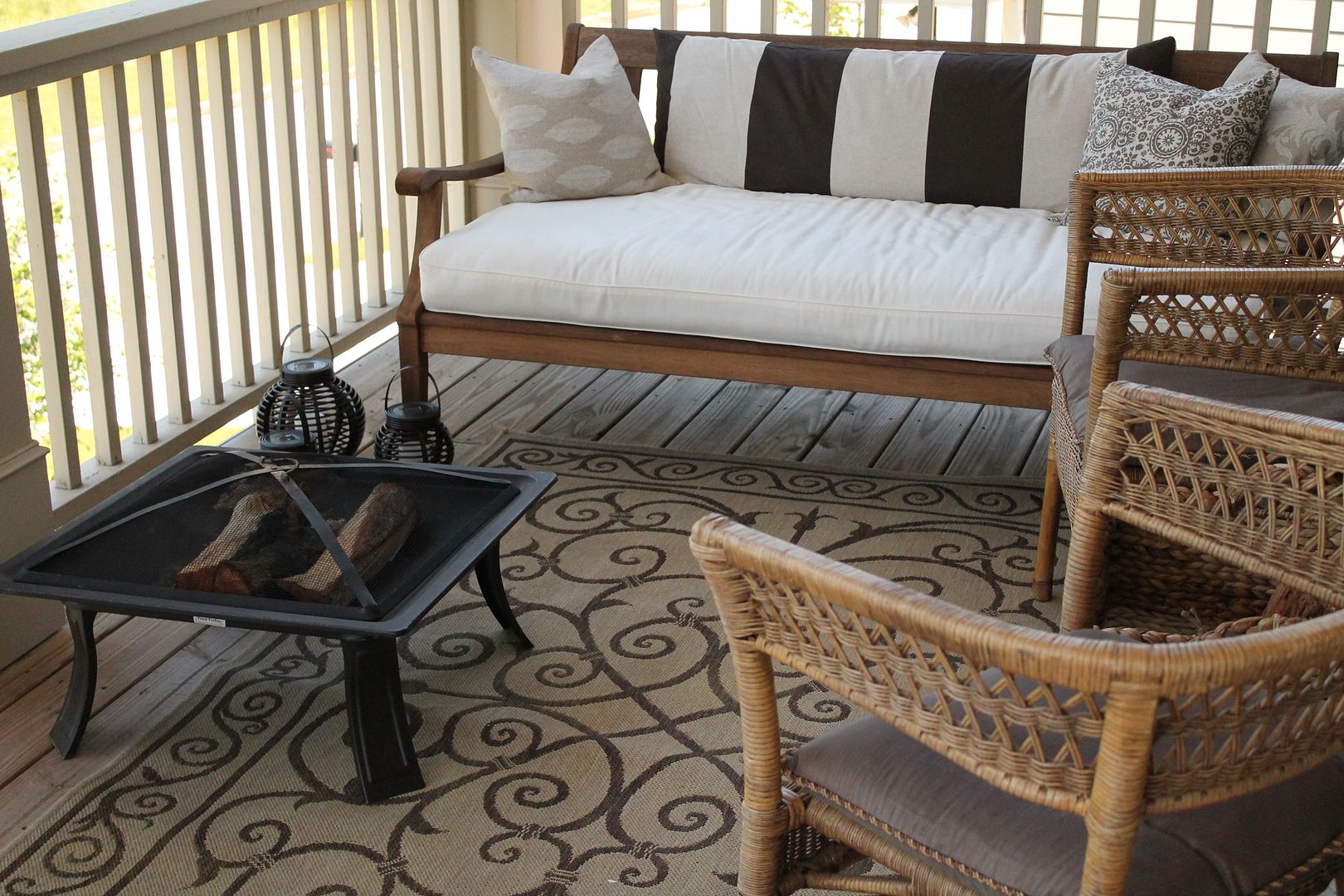 I just love these wicker chairs and outdoor rug I found in my mom's basement. You never know what kind of treasures you will find down there, I tell ya. My sister used them in her house in college, but no longer had a place for them so into the basement they went until I spotted them and threw them into my trunk.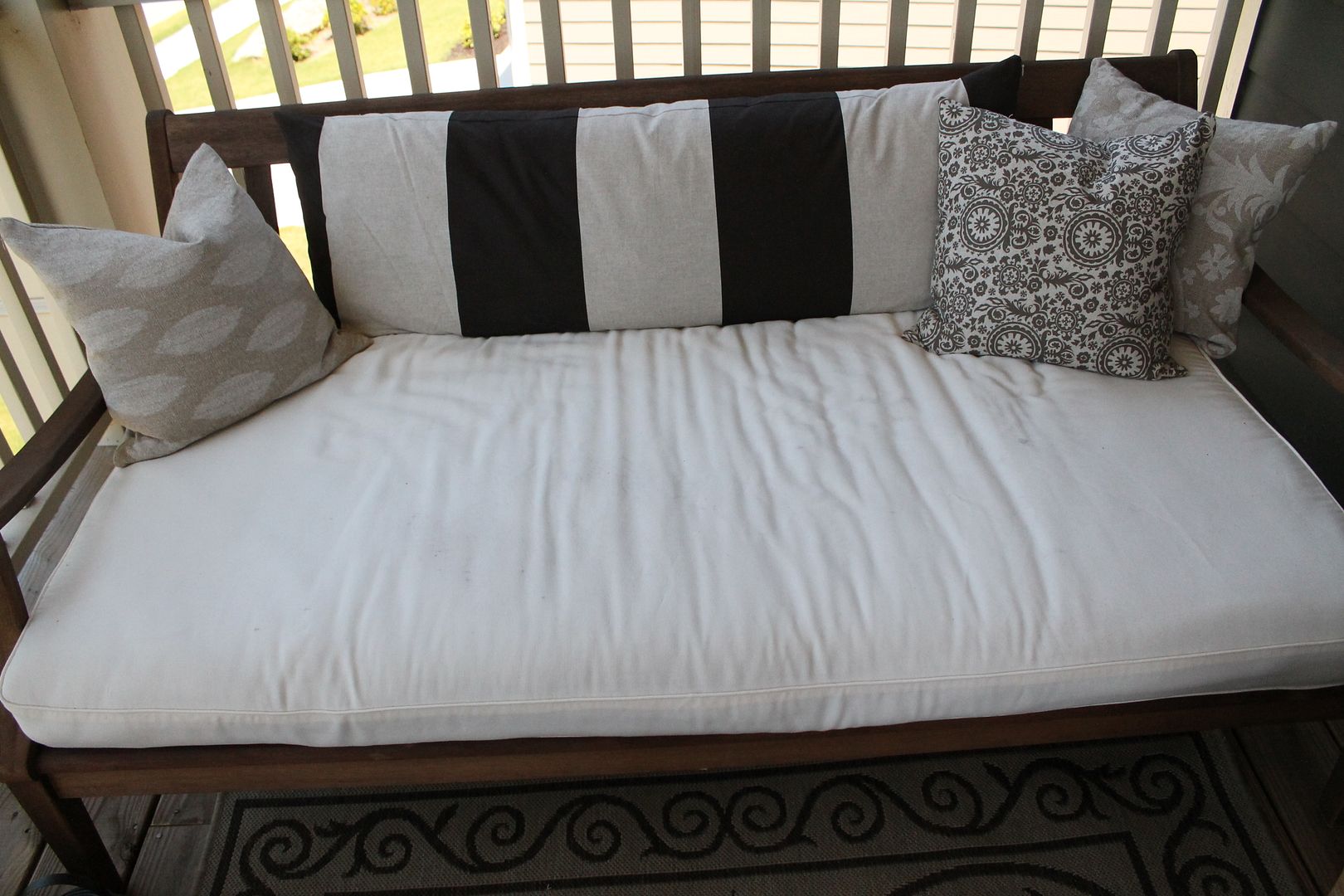 I love mixing and matching prints so I made a few pillows for the day bed. I could just sleep out here if it weren't for bugs! I thought I would stick with neutrals since it's my front porch and can be seen from the road. I wanted the colors to blend in with nature I guess.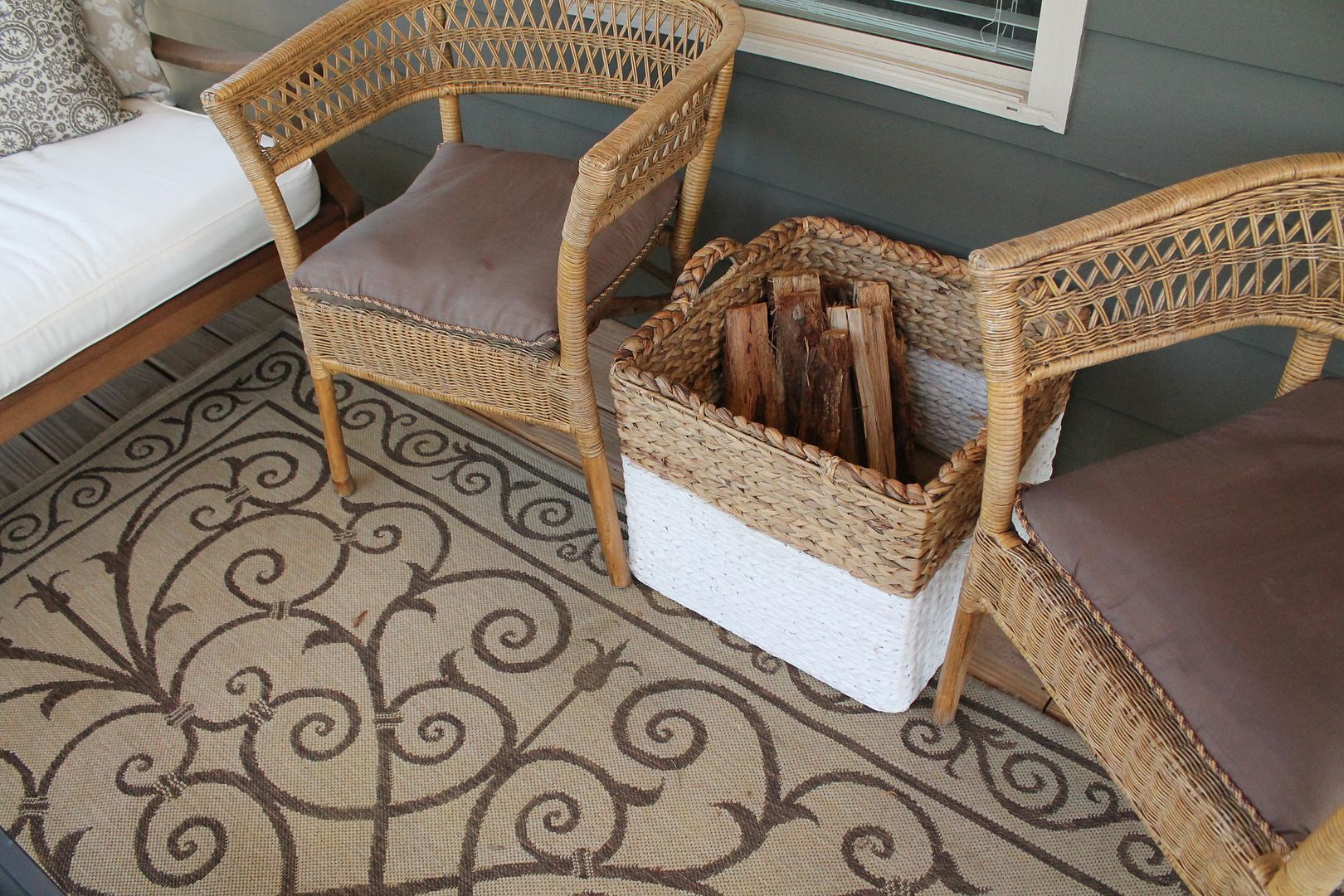 I found this giant wicker basket at TJ Maxx and had originally planned on using it as a laundry basket, but decided a firewood holder was a much better suit for it.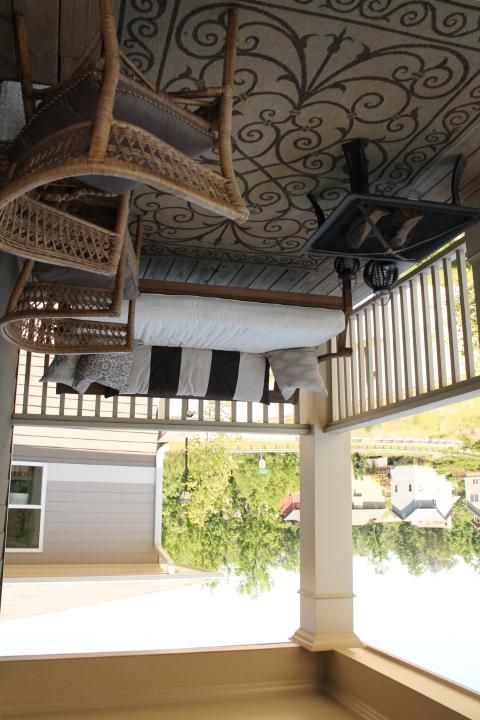 The fire pit is also a new addition! I gave it to Matt for Christmas with the intent to roast marshmallows out here all the time. We've only used it twice since Christmas...ha!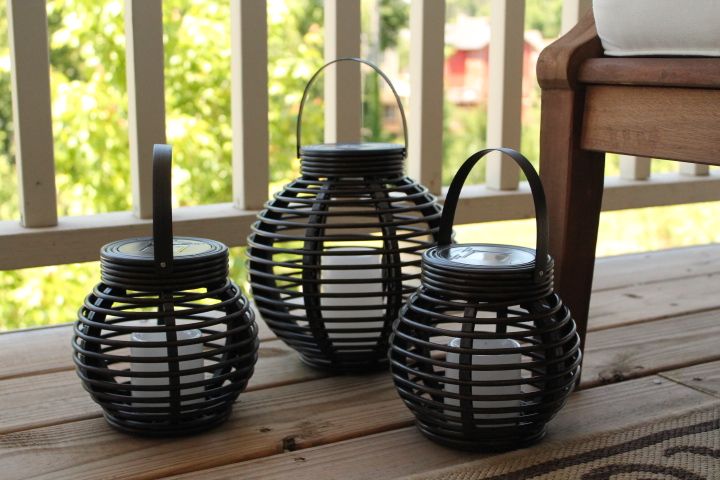 Love these solar candle lanterns I found at target. They automatically light up every night and since it is not a real flame, the wind never blows them out. Genius.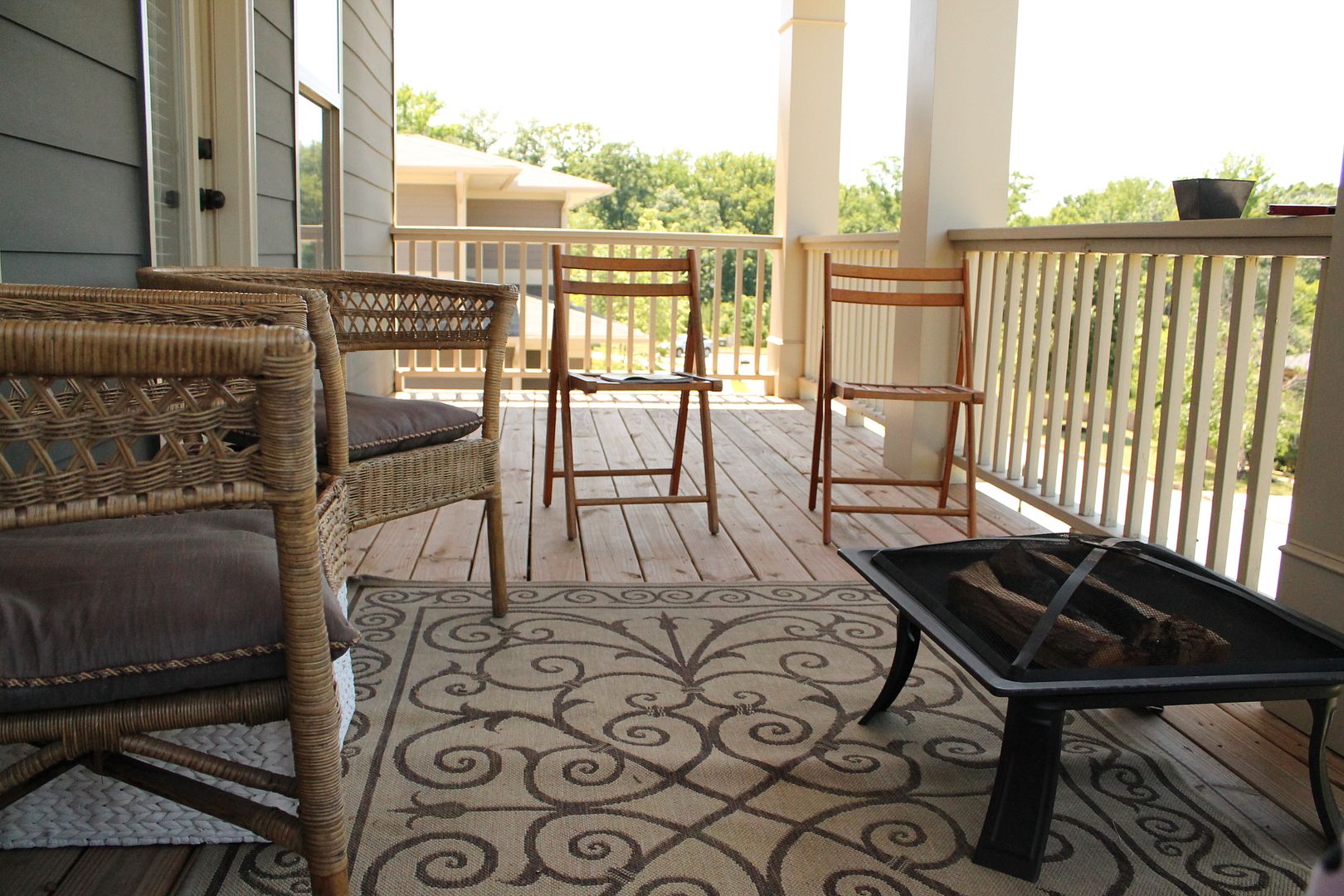 My next purchase? A small bistro table so I can eat breakfast out here. And I would LOVE to get my hands on a cheap pair of those ceramic garden stools.
What do you think? Do you have an outdoor space-- how do you decorate it?
Tweet