I just want to make sure the public is aware: A cobbler is pretty much the easiest thing you can make!! Did you know this? It is only 3 ingredients!!
1.Bag of frozen berries of your choice, thawed. (I used mixed berries this time which was great!)
2. Butter
3. Boxed Yellow cake mix
That's all.... Seriously.... You're welcome.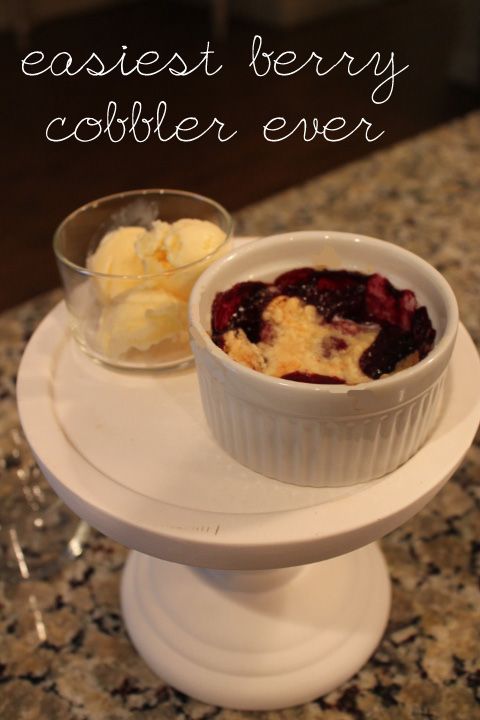 Step 1: I decided to make mine in cute little ramekins. You can use a baking dish too of course. Fill the dish with berries (thawed).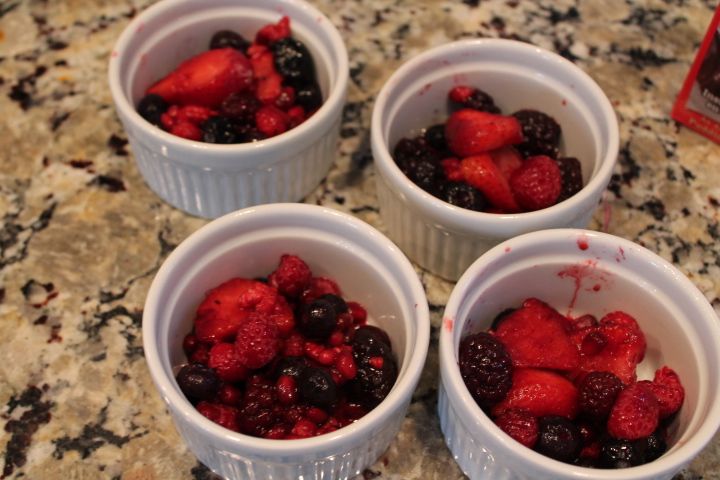 Step 2: Sprinkle on some yellow cake mix. Be generous!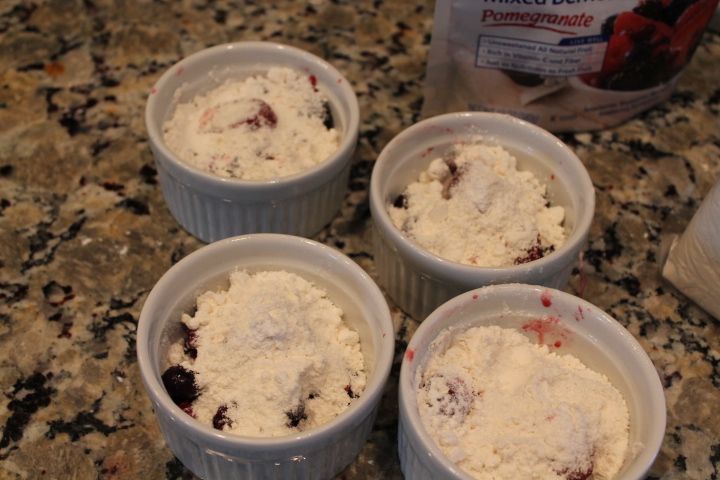 Step 3:Slice up some butter and lay on top. Be generous here too! You want full coverage or it won't work.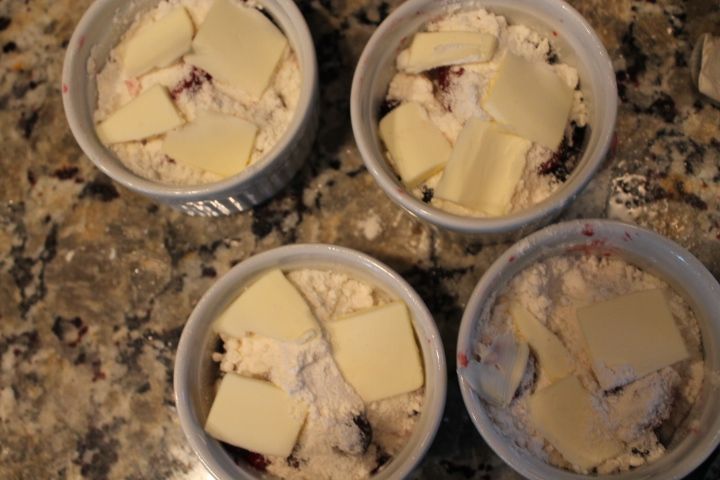 Step 4: Here's the hardest part. Waiting. Bake at 350 for 45 minutes. That's an awful long time to wait but believe me, it's worth it!
I made some for Matt for his birthday yesterday. He preferred it over cake and so do I!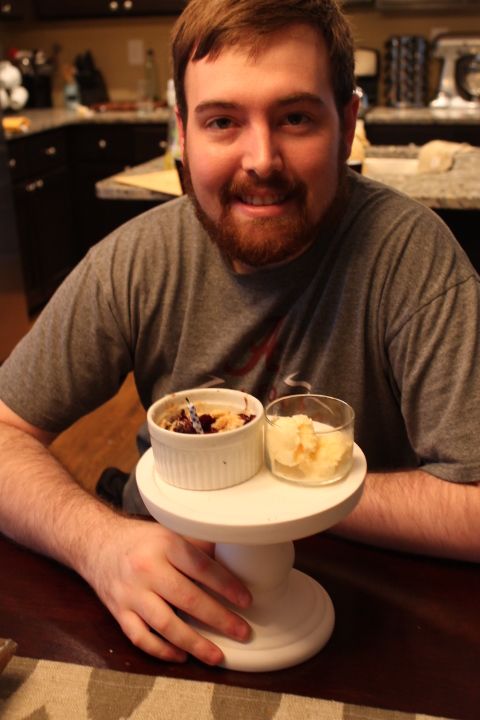 Tweet