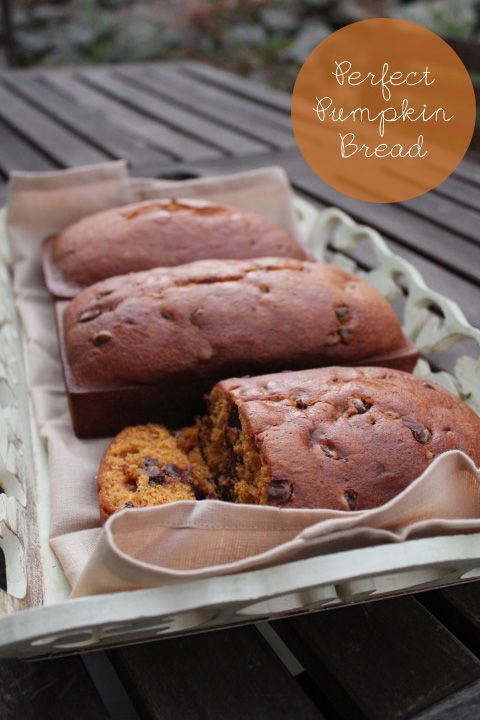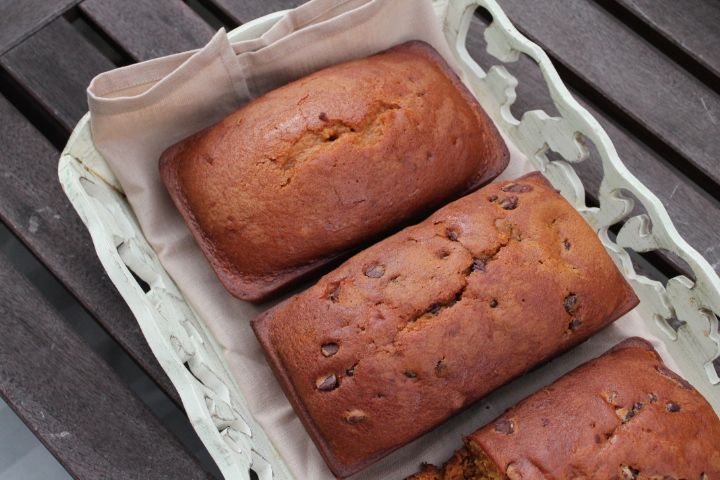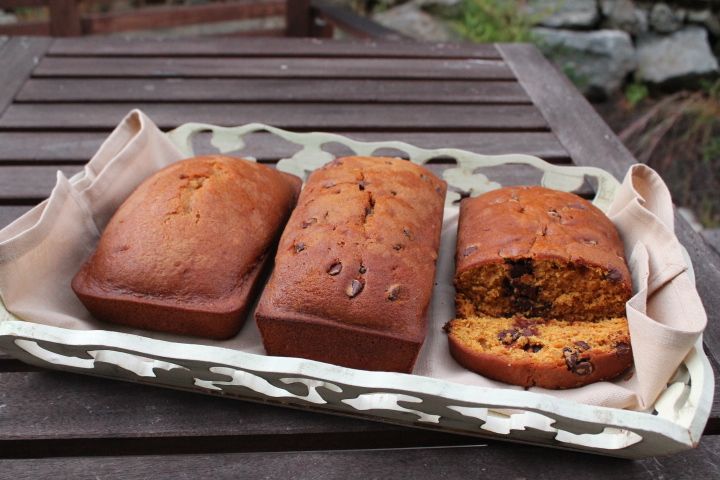 I've searched high and low. I've tested, I've baked, I've experimented, I've perfected, and by george I think I've got it! The perfect pumpkin bread recipe! Here is how I do it:
1 15 oz can pumpkin puree
4 eggs
1 cup oil
2/3 cup water
3 cups sugar
3 1/2 cups flour
2 t baking soda
1 1/2 t salt
1 t cinnamon (heaping!)
1 t nutmeg (heaping!)
3/4 bag chocolate chips (optional)
Mix wet ingredients first, then slowly add in all dry ingredients. Grease 3 7x3 pans really well and pour in batter. Bake at 350 for 55 minutes.
*tip after many frustrating attempts with burnt edges and doughy center, I've learned to fill the pans only 1/2 way full. This helps evenly bake!
*tip 2: This makes a LOT of pumpkin bread- perfect for sharing! Your co-workers or neighbors will thank you!

Tweet