The creative part of me is forever rearranging my home-- adding to it, taking stuff out, moving a throw pillow here or there. I like to think the decorating is never complete. I originally showed you my nook
here
, but I wanted to share its progress.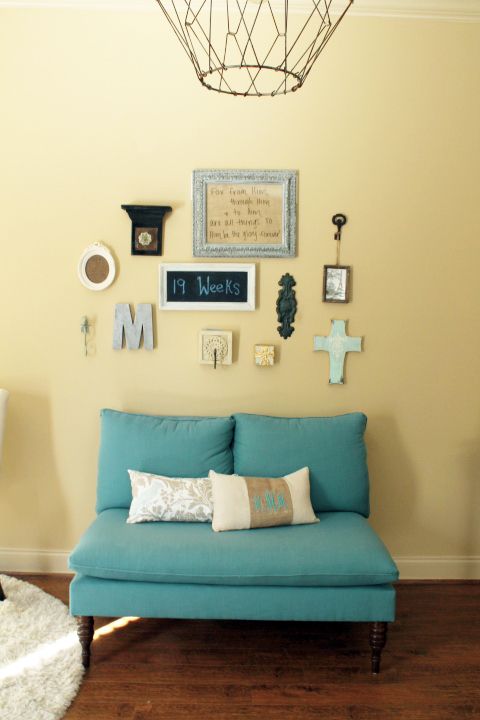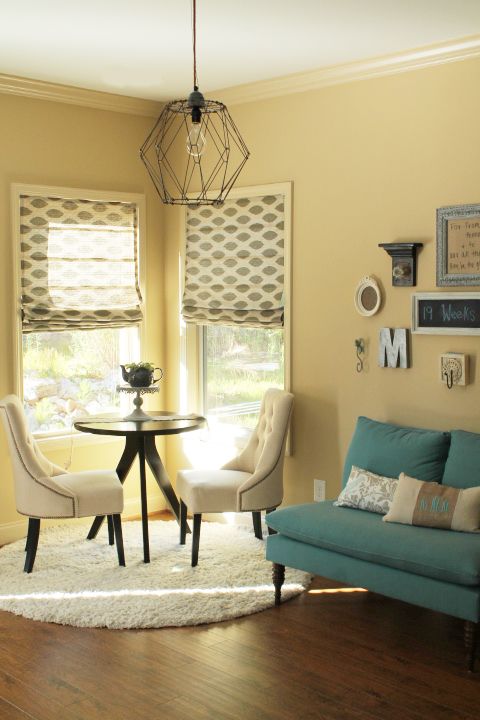 My collage wall is really coming together. I now use the chalkboard to track pregnancy weeks. I've gathered random interesting things at art shows, flea markets, and consignment stores. I've added an awesome vintage wire light fixture that I just love!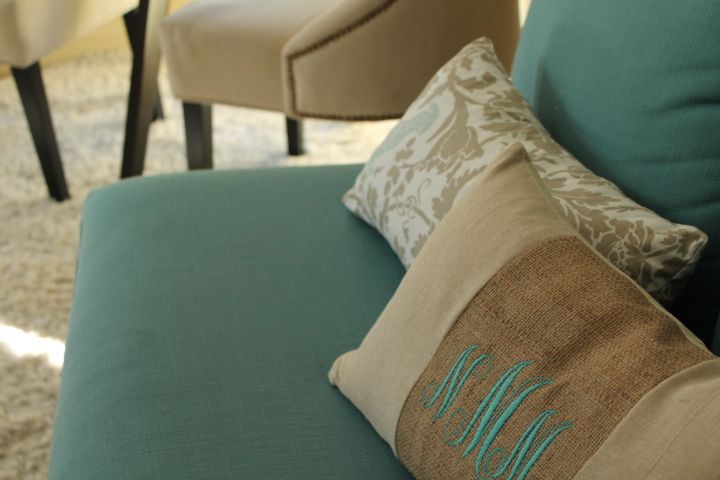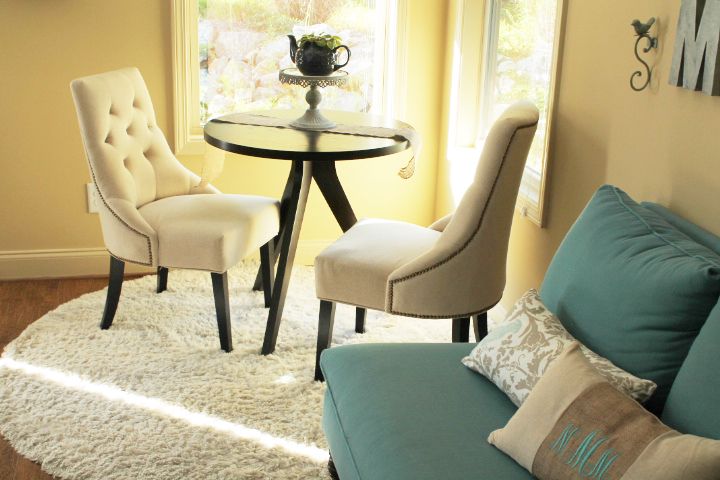 I've even managed to keep this plant alive for the longest time!! African violets are pretty easy!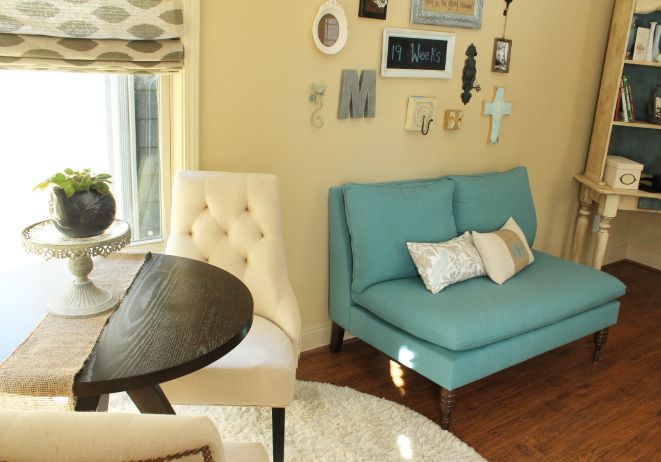 I love my little corner of the house. Perfect for morning coffee sips and blog reading. Thanks for stopping by!

Tweet