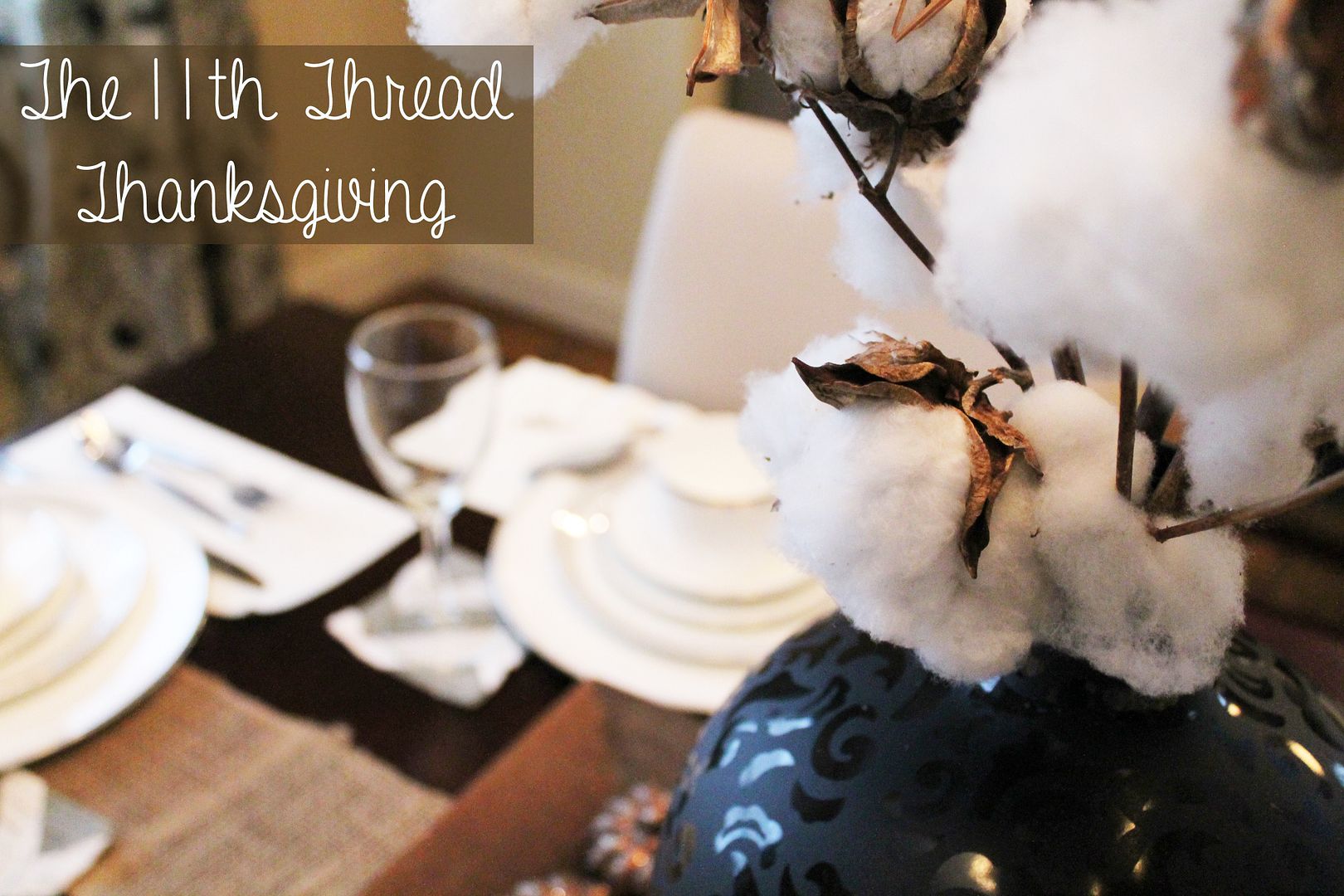 Thanksgiving came early at our house this year. We have family from all over the place and this past weekend was a better fit for all our schedules. I held the festivities at my house for the 2nd year in a row, which I just love! Don't worry, I didn't cook everything! Everyone brought a couple of dishes potluck-style which made things so much easier. I just did my favorite part which is decorating!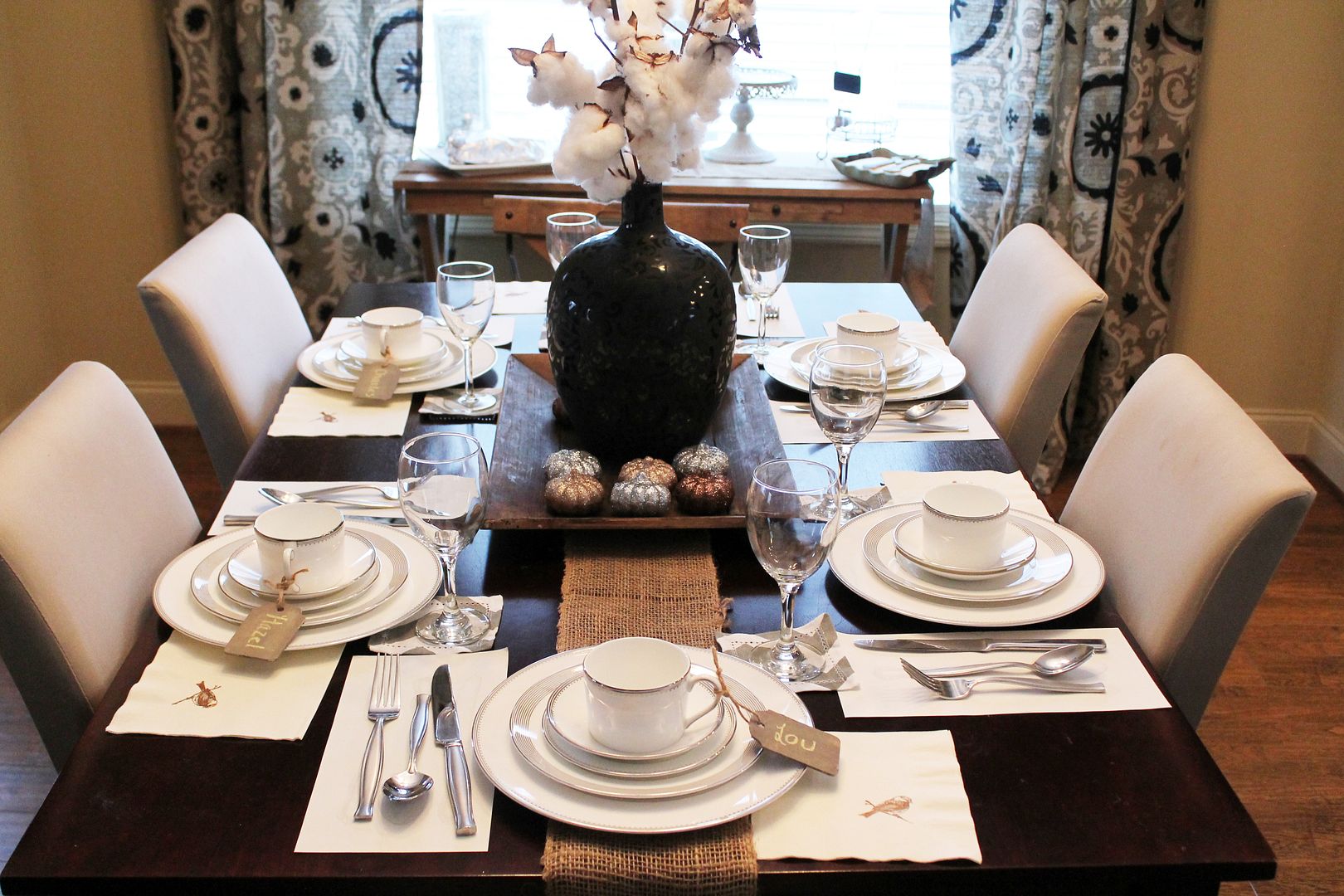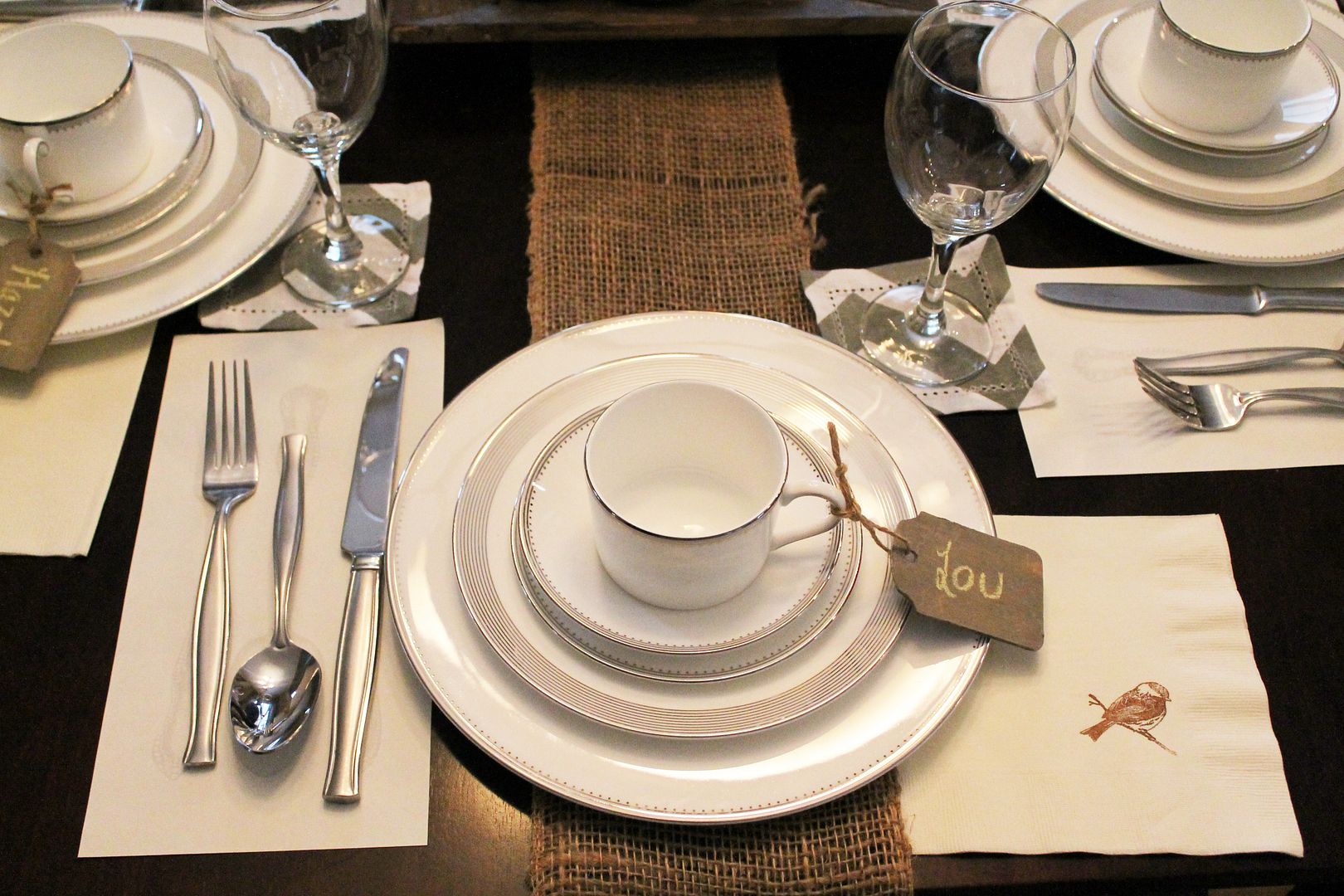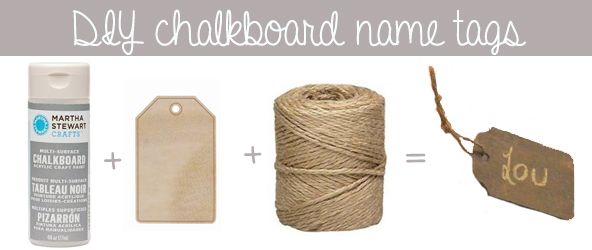 A really simple idea to give a personal touch to your table are these chalkboard name tags! I got all the above supplies at Michael's arts and crafts store. When I found those cute little wooden gift tags I knew I just had to use them for my Thanksgiving table! I simply painted them with chalkboard paint and tied them to the teacups with a little twine.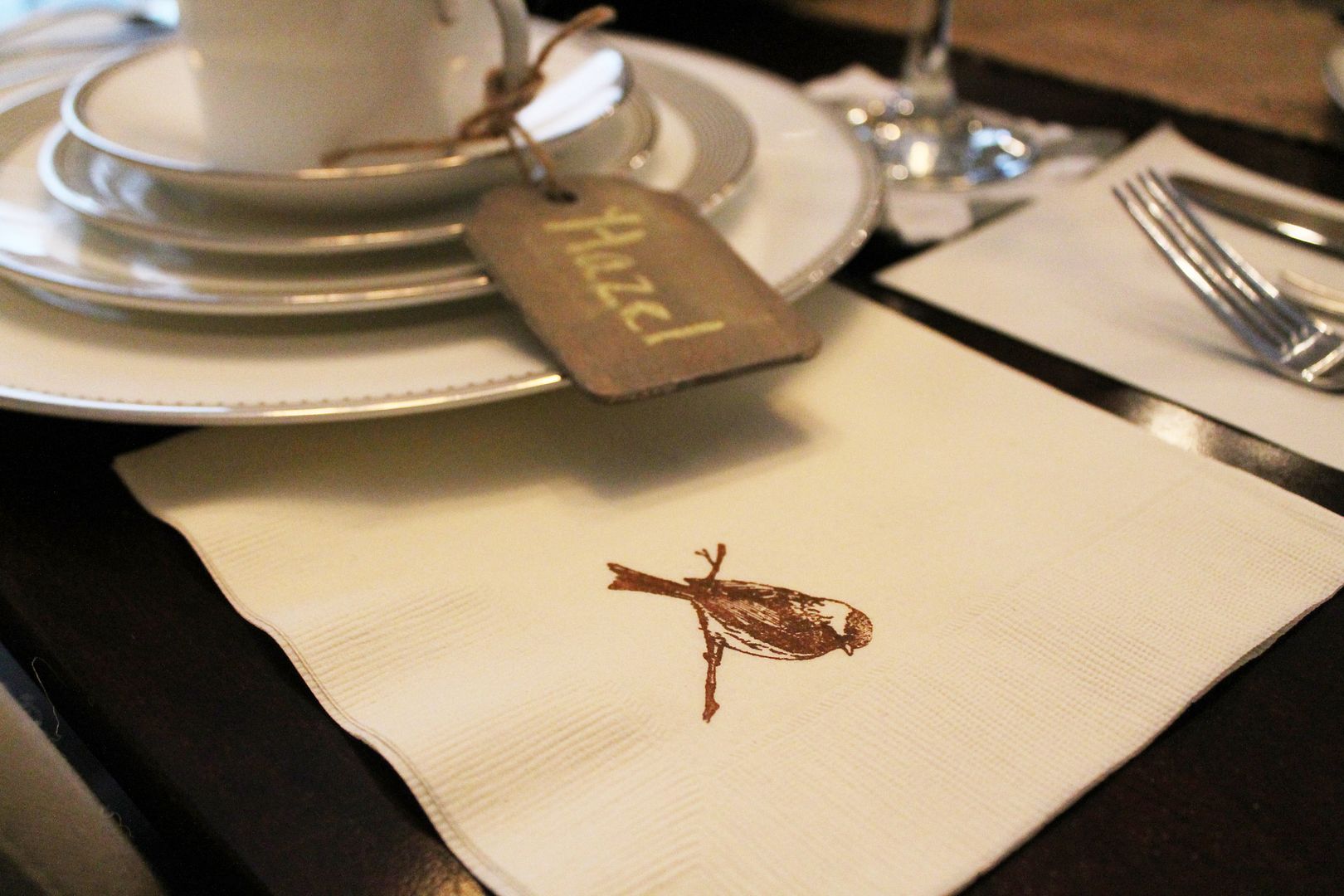 I actually had a bunch of these hand-stamped bird napkins leftover from a friend's baby shower. They were too cute not to use again! They are simple cream napkins stamped with a little bird.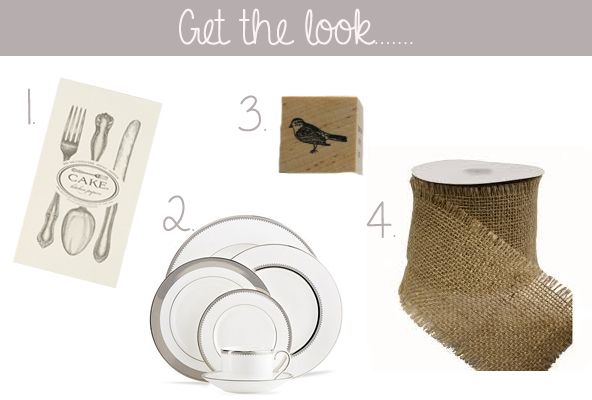 You may not be able to tell in the photos, but the silverware is laying on a sheet of this cute vintage style silverware notebook paper.
1.
Menu Pads from Moxii.
2. Vera Wang Grosgrain China
3. Bird stamp for napkins
4. Burlap ribbon

Tweet