Yes, I will wholeheartedly admit: I am a total Christmas nerd! The more decor the merrier! This year was no exception. Take a look!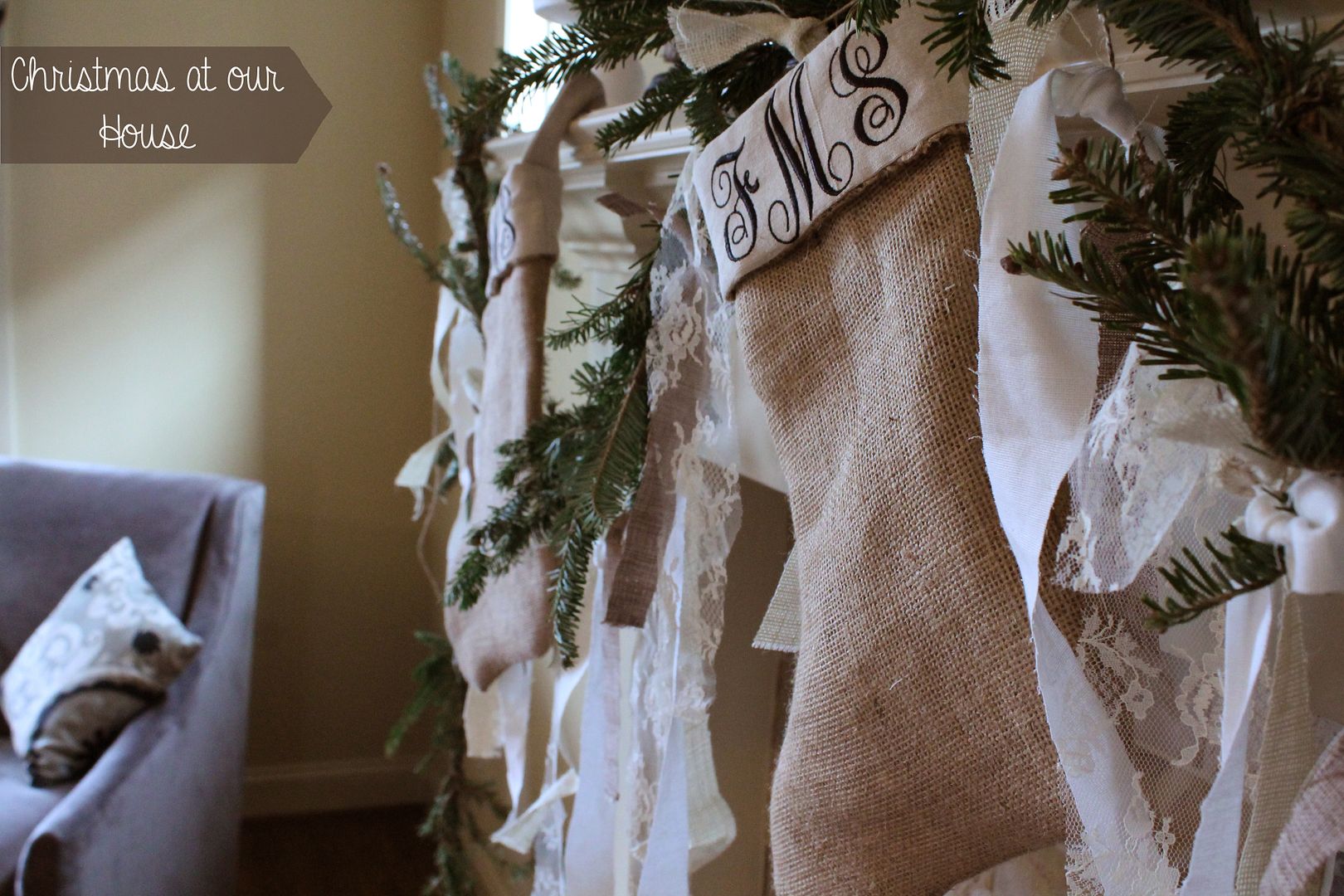 I decided to keep my color scheme neutral and rustic. I used a lot of burlap and then silver and white. This year was especially exciting, because I added a 3rd stocking to our mantel. Sure, our baby won't be born until February, but I just had to make him a stocking because he's already a part of the family! I decorated the mantel with real fir garland I picked up at Lowe's (smells amazing!!) and then I added a fabric garland also. I just cut strips of scrap fabric like burlap, lace, and linen and then tied it to some twine.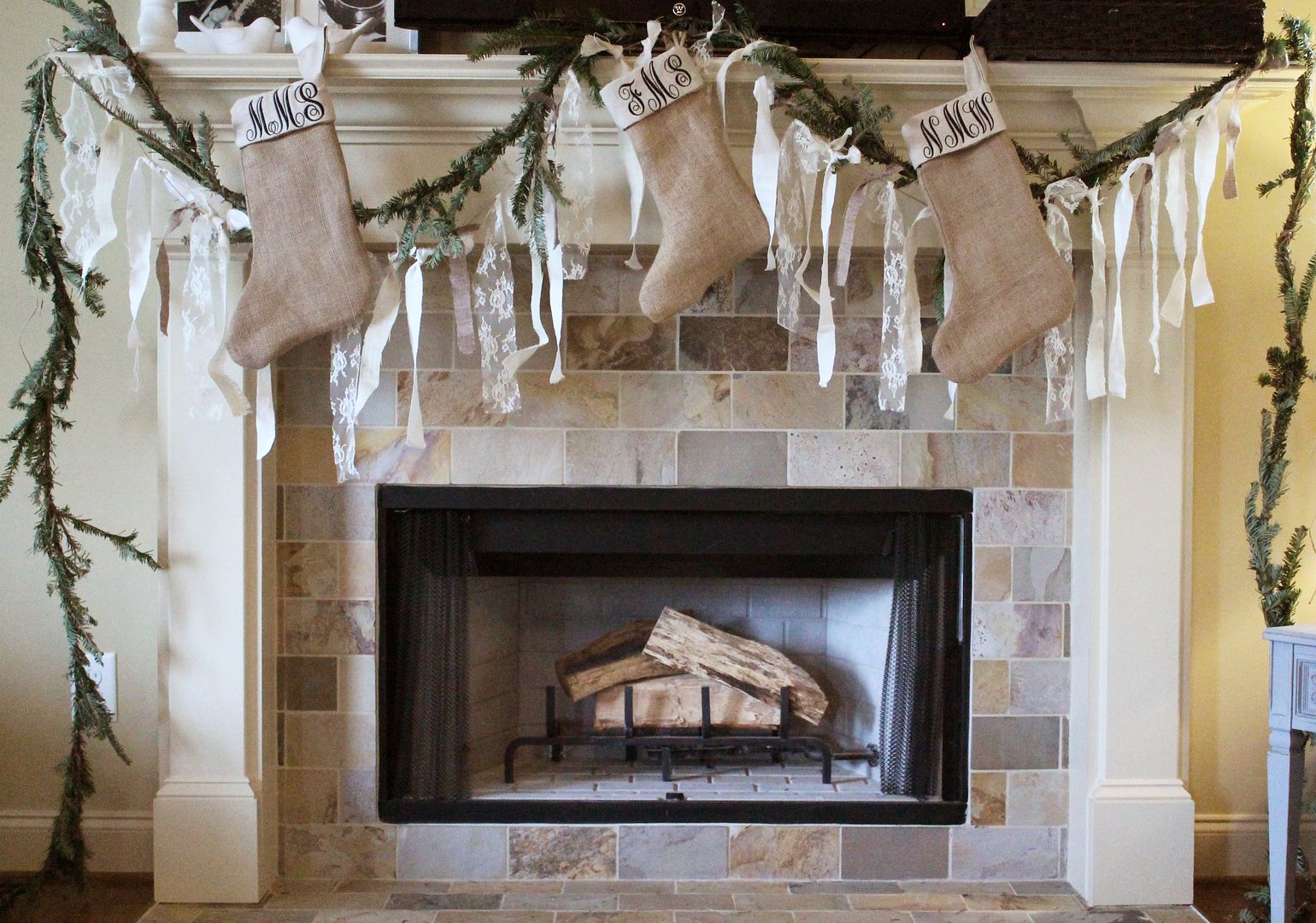 As you can see, I have not mastered the art of photographing our Christmas tree yet, but here is a little glimpse! Can you spot my reflection in my pj's?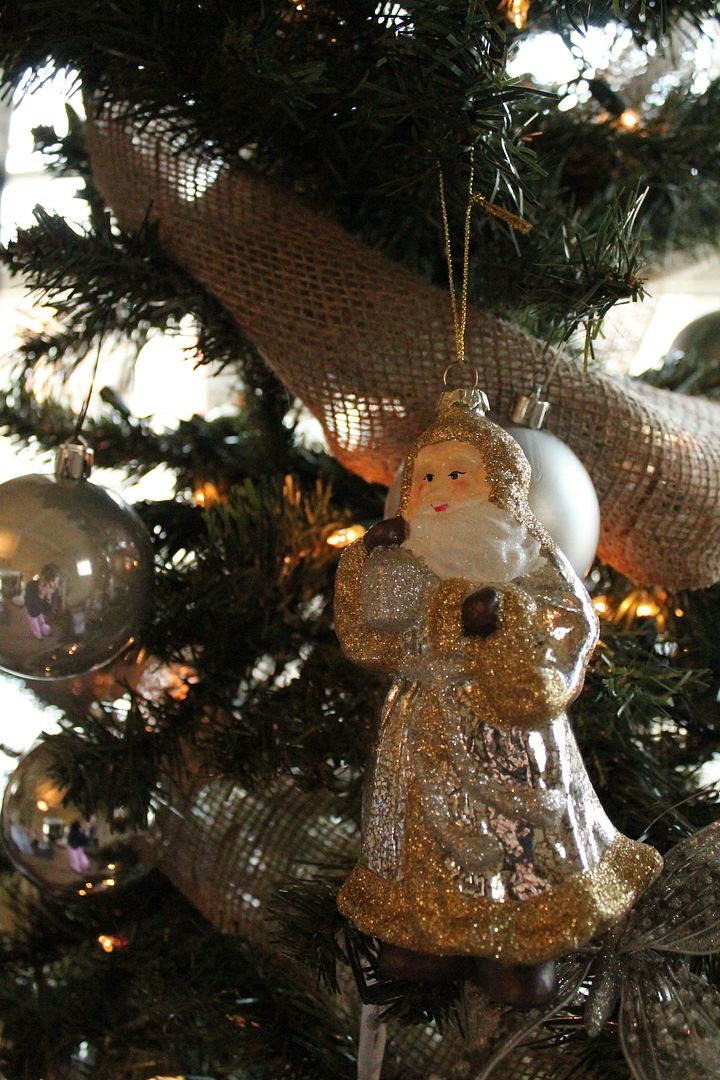 I like to do a winter wonderland themed table for Christmas. I received these cute snowflake mugs and bowls for my birthday last year so it was like opening the present all over again when I unwrapped them for Christmas. Most everything is from Target!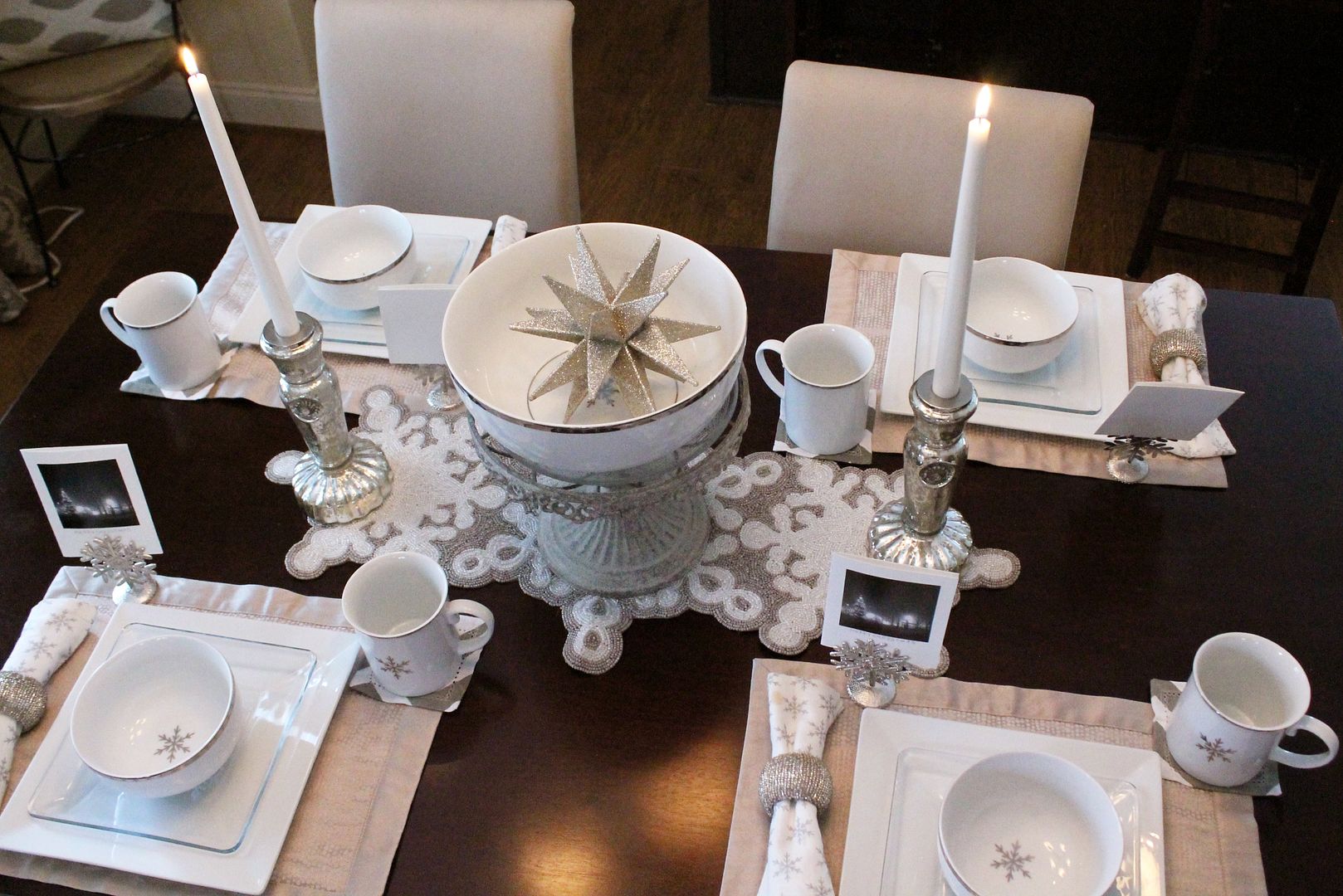 In each snowflake place card holder, I decided to put a Christmas card. At my next dinner party, I will write the guests names at the top. I bought these from
You've Been Noted
at Ice Atlanta and I thought they were too pretty to hide in envelopes.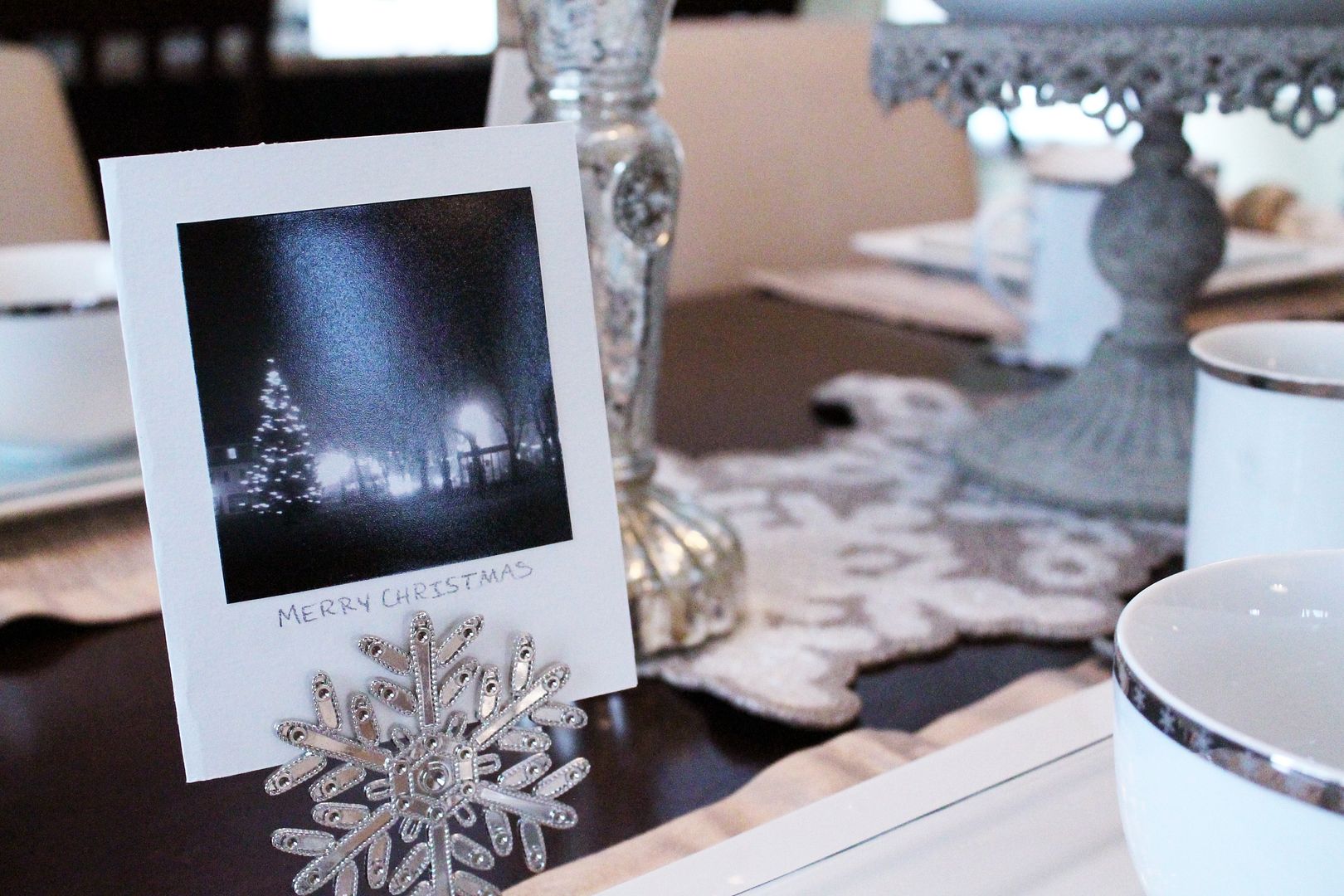 I hope you enjoyed my Holiday Home Tour! Who else is a total Christmas nerd like me?! ;)

Tweet