Here's to the season of dressing festive!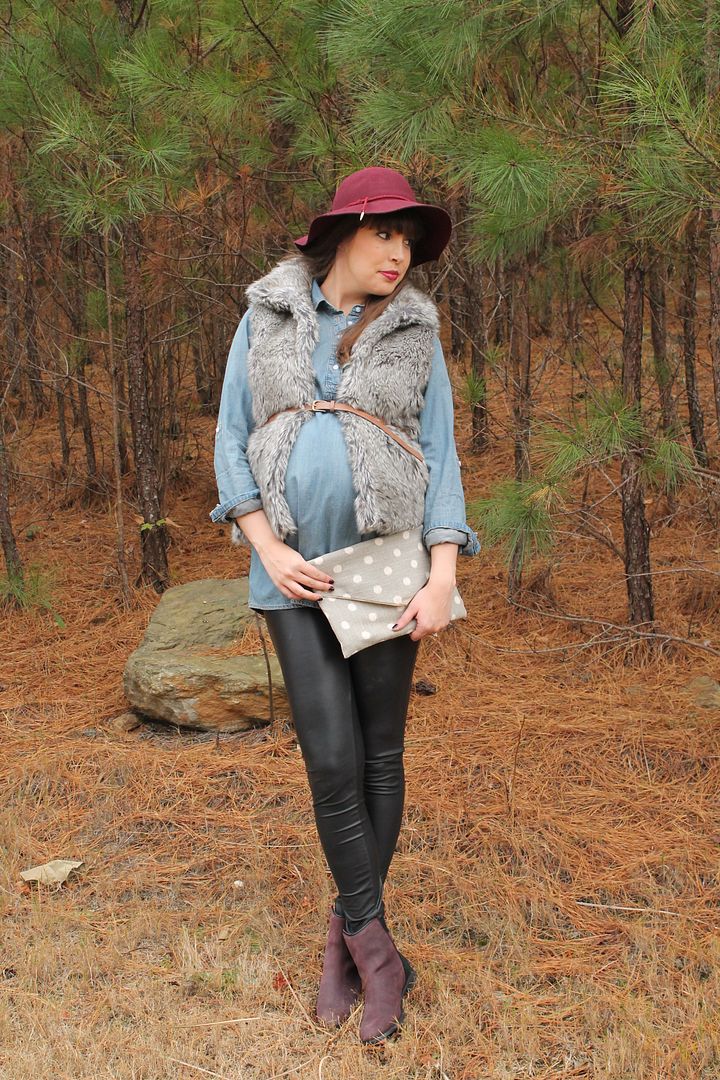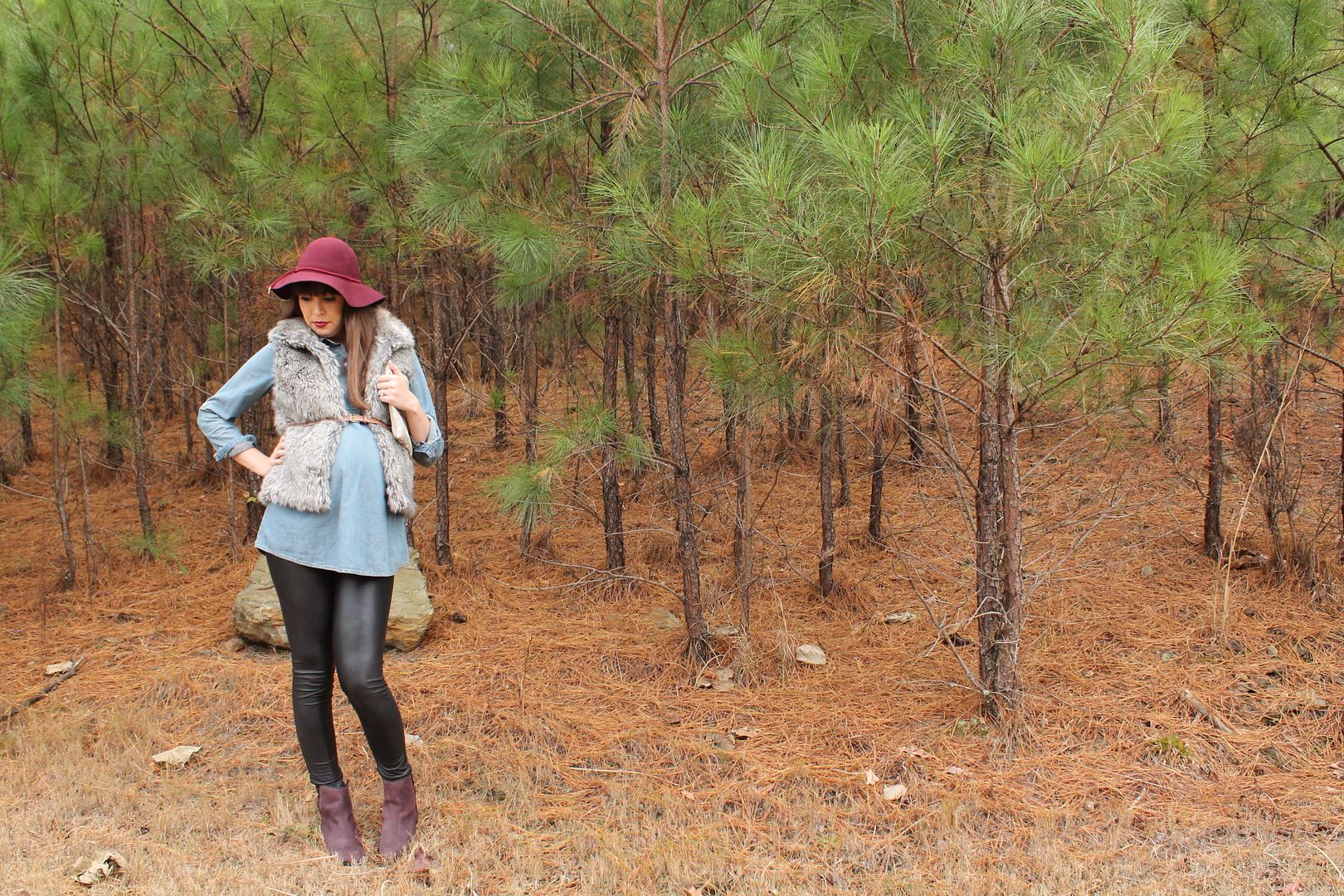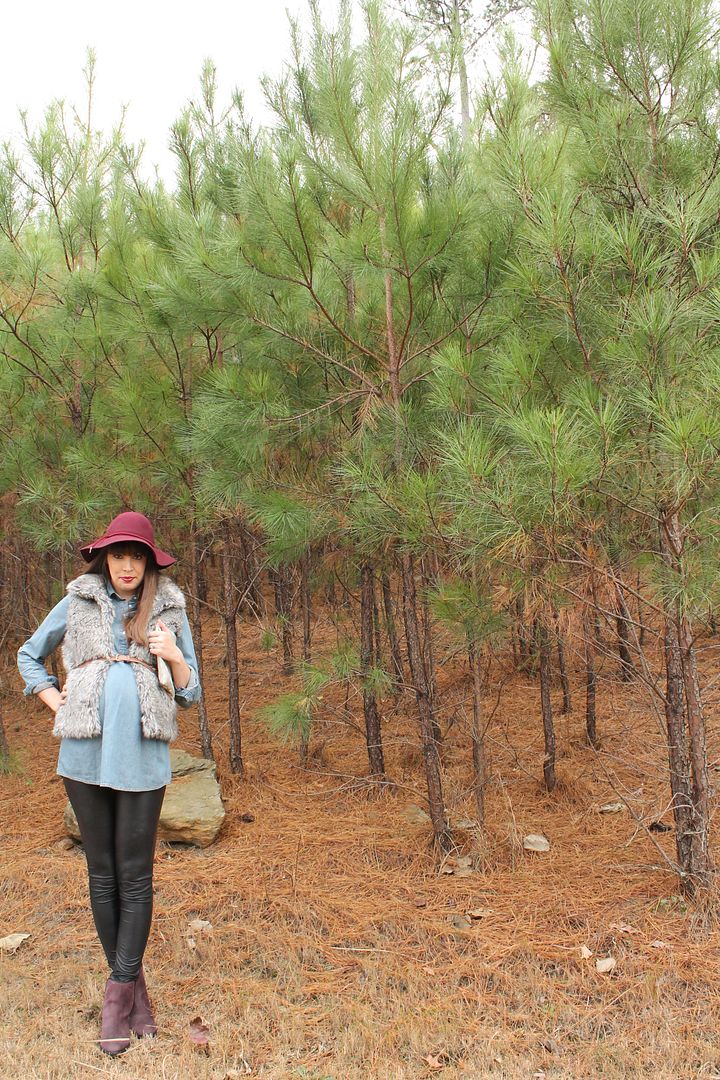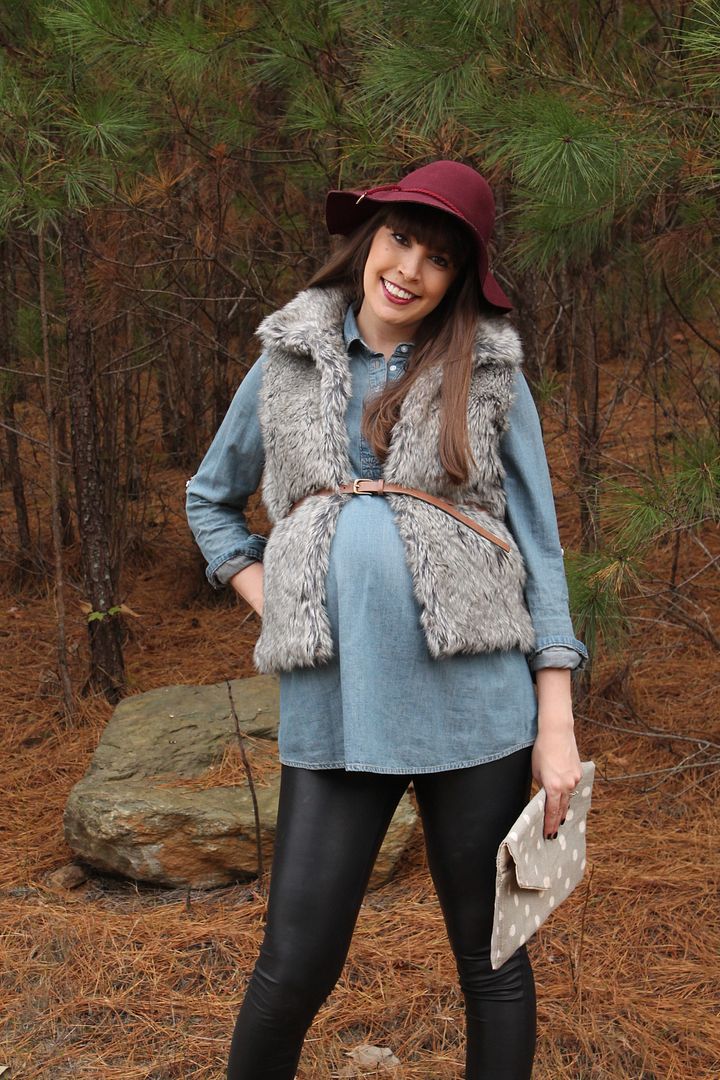 Nope, this is not a Christmas tree lot. This is our back yard. Yes, we happen to have a tiny forest of pine trees to look at out our nook window- which I especially love at Christmas time.
My outfit today:
Hat: H&M
Chambray Shirt: Target Maternity
Fur Vest: Zara
Clutch: 11th Thread
I try not to wear too much maternity on the blog because most of my readers are not pregnant! Today I had to make an exception with the chambray top since there are hundreds of options out there for you in the non-maternity section!

Tweet