Did you know Birmingham had a fashion week? Yes, Birmingham, Alabama! And it's actually pretty a-maz-ing! I was so thrilled to get to attend as a member of the press--which meant I got to meet the designers!! Ah! This week, I'm sharing 3 of my favorites with you! These ladies are so inspiring! They are making their dreams come true and rocking the fashion scene!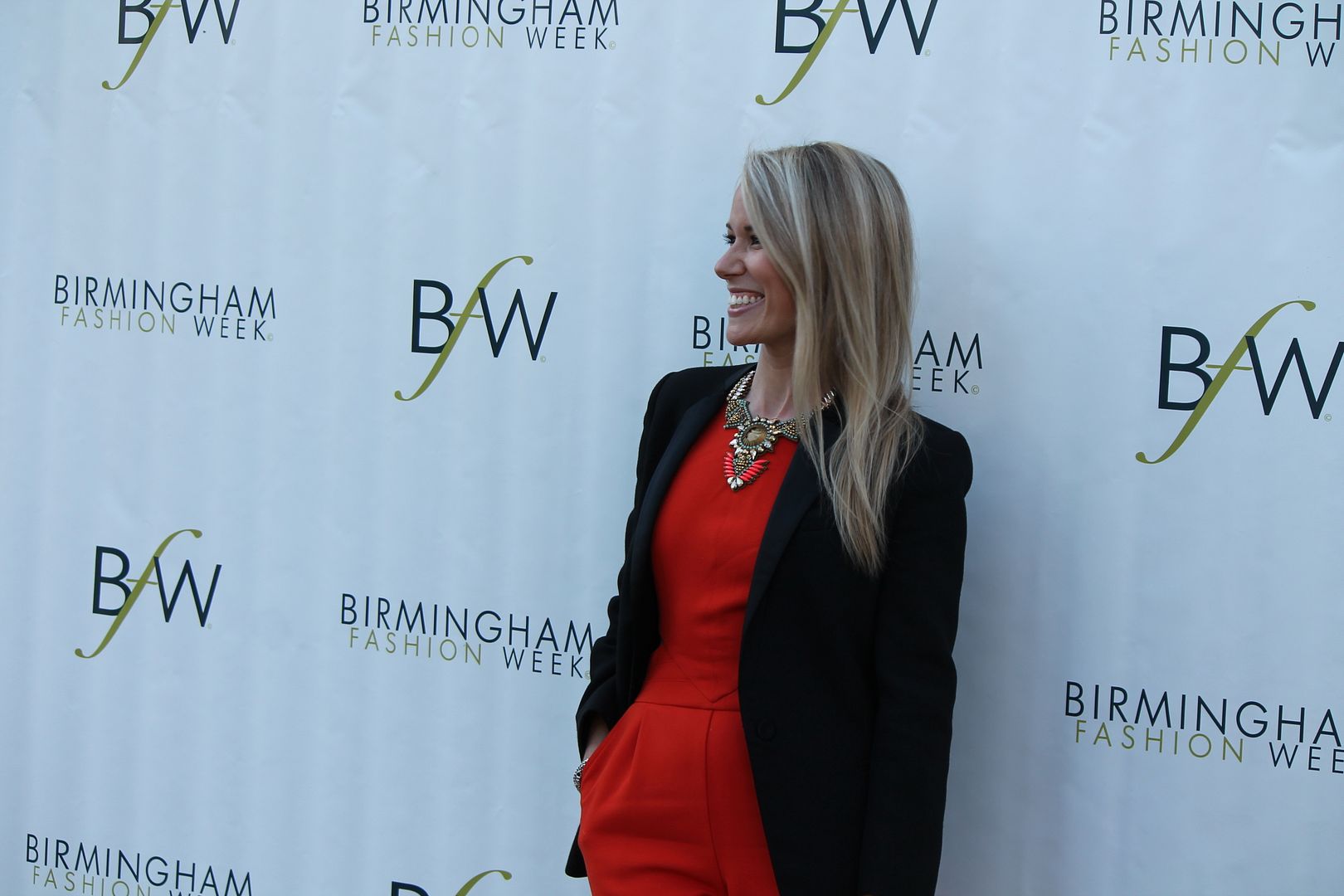 First up, is Hunter Bell! I was so excited to meet Hunter after watching her and voting for her on NBC's Fashion Star. She was my favorite! You Bama fans will be excited to know, she is a graduate of the University of Alabama!! I wanted to say "War Eagle" to her but I held my tongue! Ha!
A Southern belle at heart, she describes her style as sophisticated and feminine; however, living in NYC for the past few years has given her style that urban edge! Hunter believes fashion is all about playing dress up! She laughed about how her dad looked at her crazy when she wore a beanie recently! She said style is all about how you're feeling that day! (I would totally agree!)
Here are a few of my favorites from her show! This cut-out jumpsuit can jump in my closet ASAP!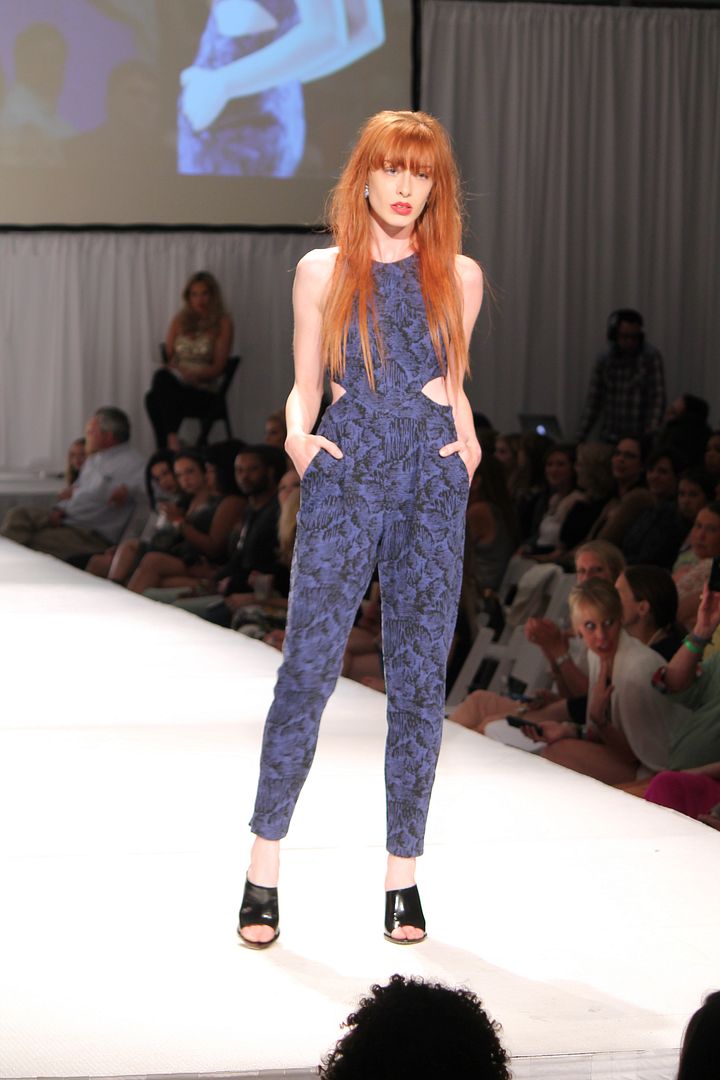 And there's that beanie she was taking about! Love how she styled it with the dress!
The amazing print on that coat and the amazing double peplum on that jacket! Love it!
Love the cobalt blue and the mule shoes! I recently bought similar shoes here!
This ochre on ochre look is awesome!
Love this beanie look again!!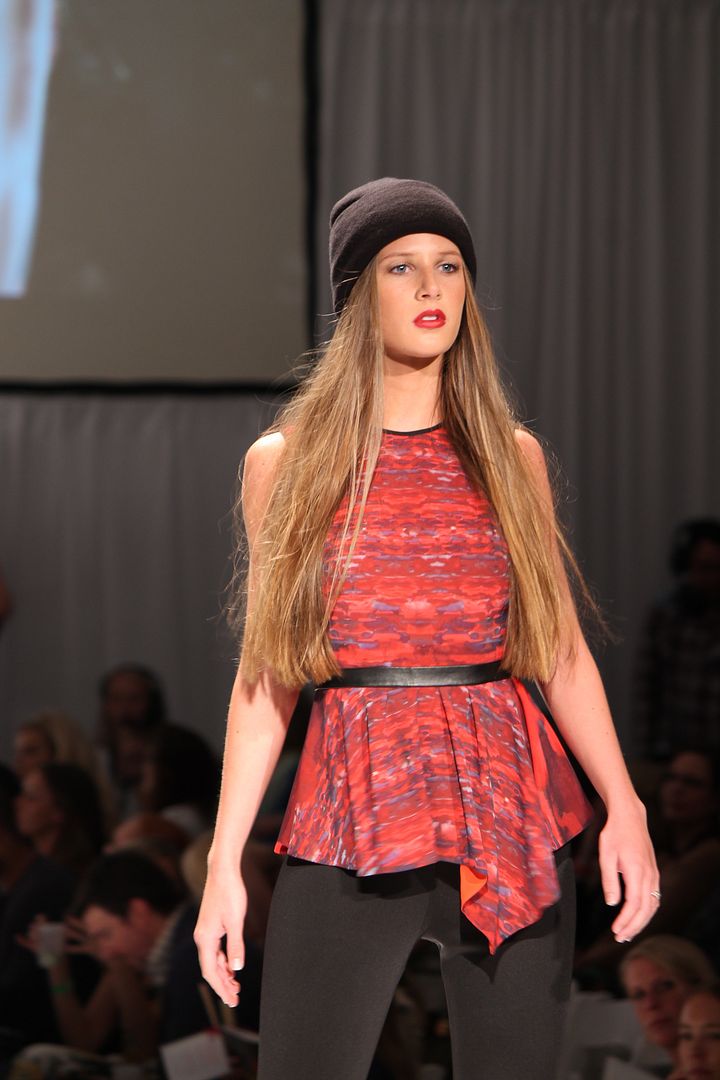 Leather skirt paired with awesome monk shoes!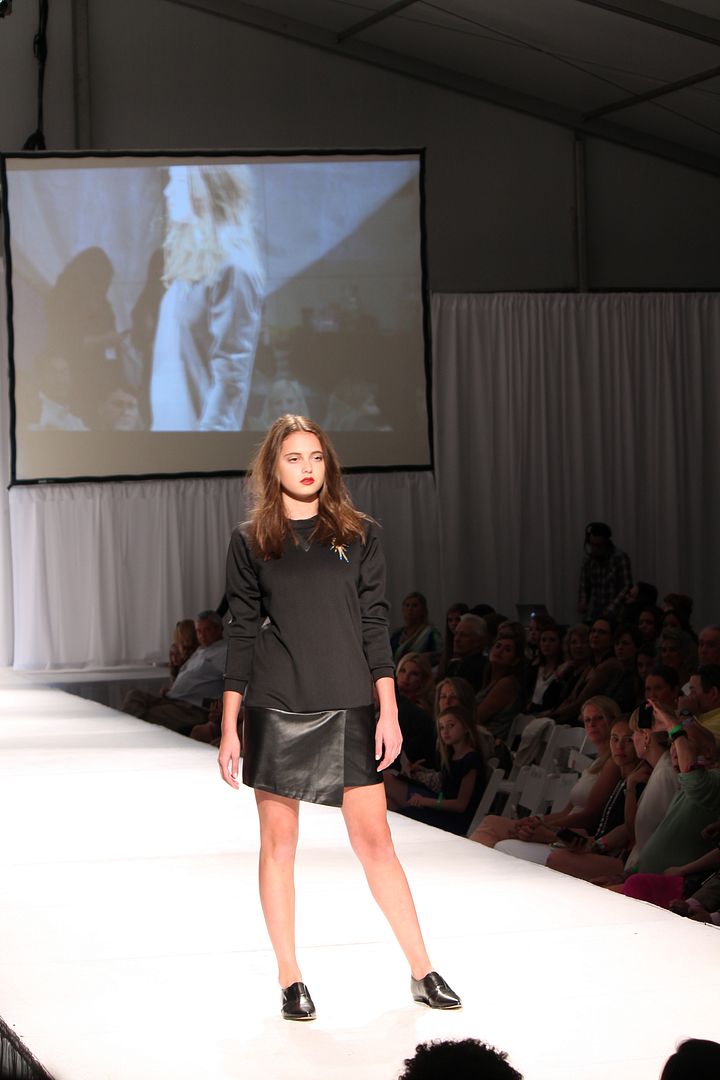 Gorgeous skirt suit with leather trim!
Loved it all! I hope you were as inspired as I was!

Tweet