What is this a cooking blog now? Ha! No, not quite, but we love food and cooking so much that you shouldn't be surprised when recipes start showing up here more often!
My latest creation was inspired by one of our favorite local restaurants~
Hobnob
. If you live in Atlanta--you must go! When my granddad gave us a huge sack of fresh green tomatoes straight from his garden, this Hobnob dish immediately popped into my head, so I tried to recreate it as best I could. It's almost a no-brainer recipe, and it turned out so good!
Ingredients:
Green tomatoes (we used 3, sliced)
Red tomato: (1 diced)
Goat Cheese (enough to sprinkle on top)
Balsamic Vinaigrette dressing (we used Ken's Steak House brand)
2 eggs (whisked to break up yokes a little)
Corn meal (about 1/2 a ceral bowl-ish)
Olive Oil
1. Drizzle just enough olive oil to coat bottom of skillet and get it heating.
2. Dip slices of green tomatoes in egg and then dip into corn meal. Drop into skillet. Cook about 2 minutes each side or until brown.
3. Garnish with diced red tomatoes, crumbled goat cheese, and drizzles of vinaigrette.
Hello delicious light Summer meal!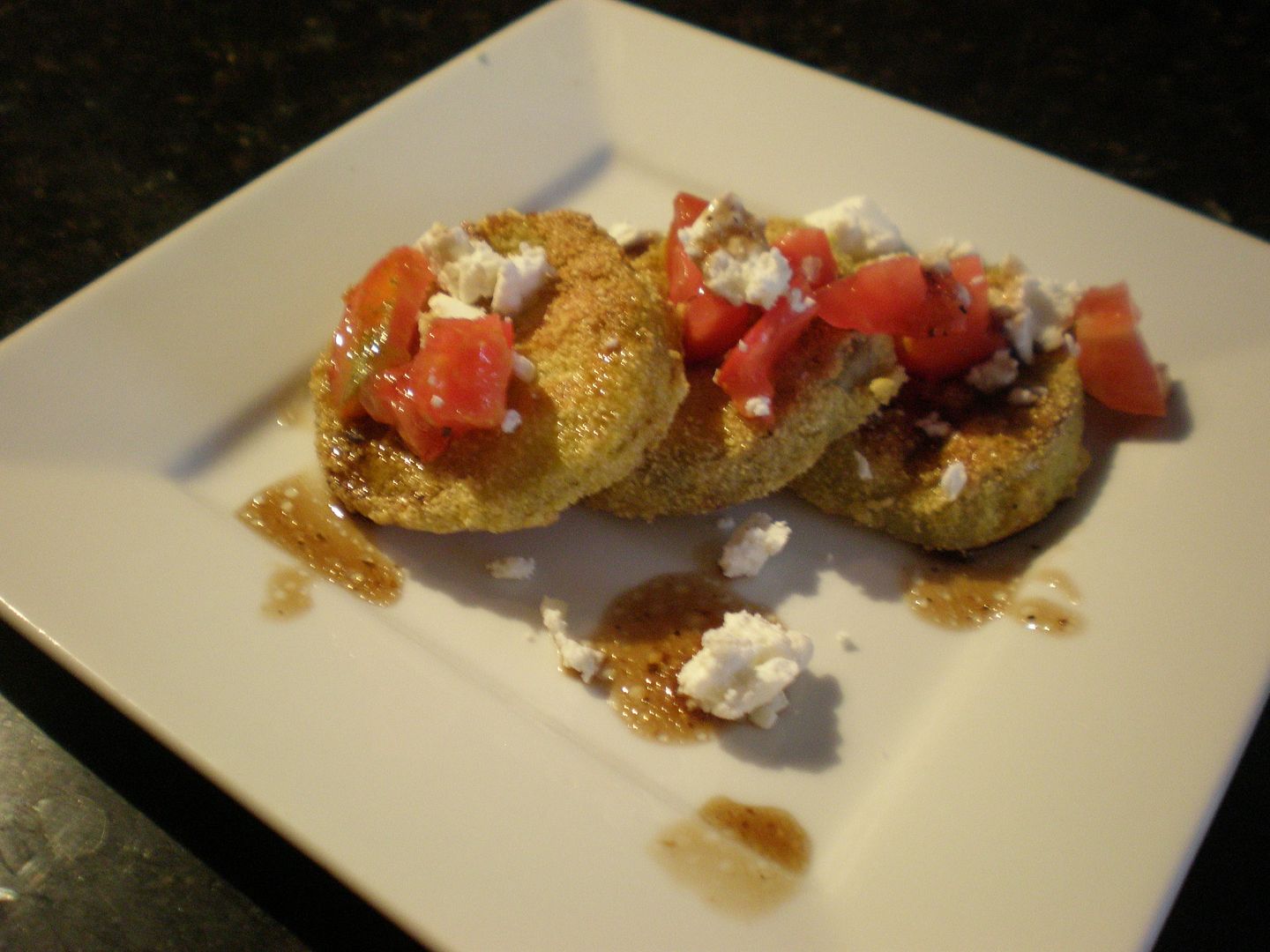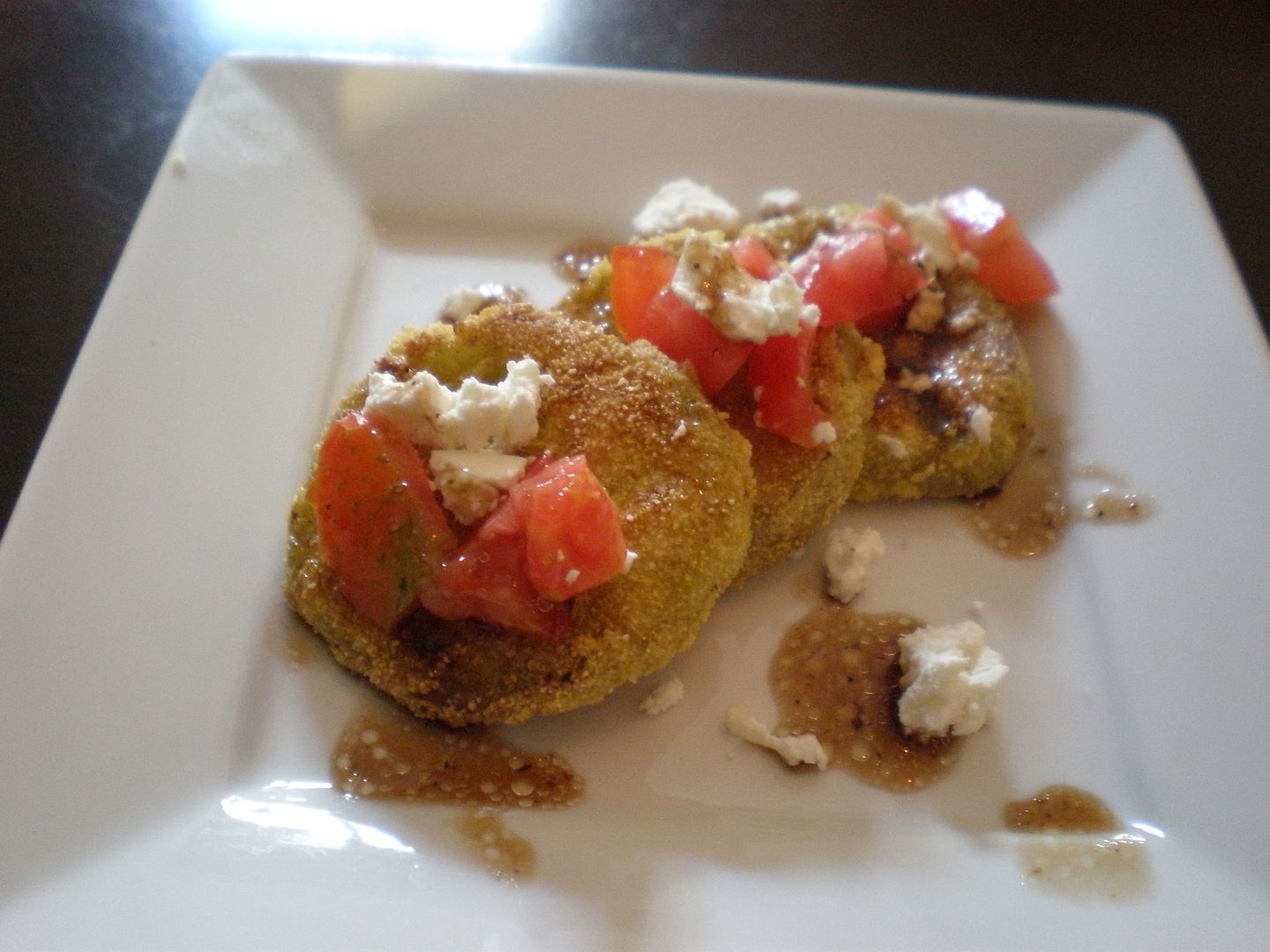 Tweet