My sister recently returned from a 10 week internship with Armani in London. How cool is that?! I was living vicariously through her stories of Wimbledon, watching the royal family go by in a parade, and seeing Blake Lively at an Armani event.
How kind of her to bring me back some goodies.....
Elle UK! Which happened to come with a free tank top from one of my favorite bloggers~
Garrance
. I just love her illustrations!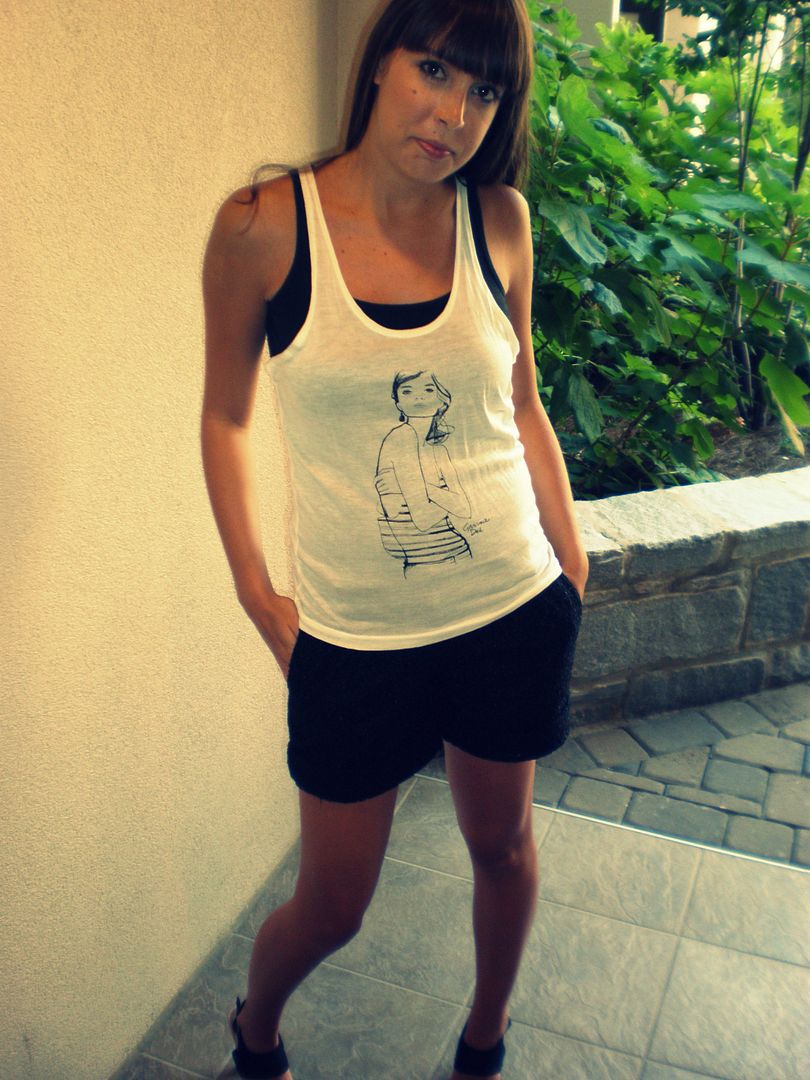 A mug so I can daydream about the royal newlyweds as I drink my morning coffee..
And a cute apron from her day trip to Paris.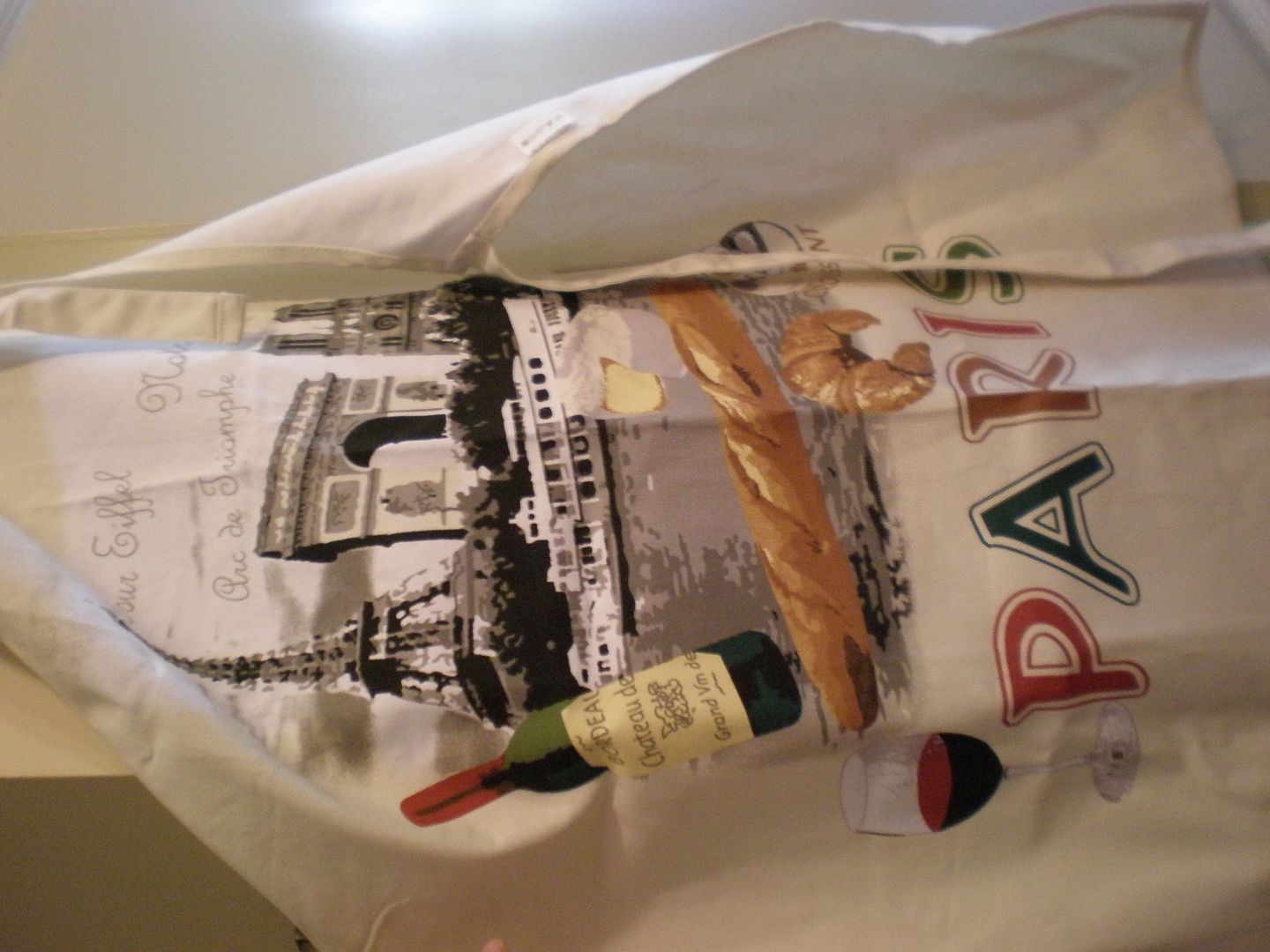 Here's my 2 lovely sisters and I celebrating Brit's return to the states. So thankful for them!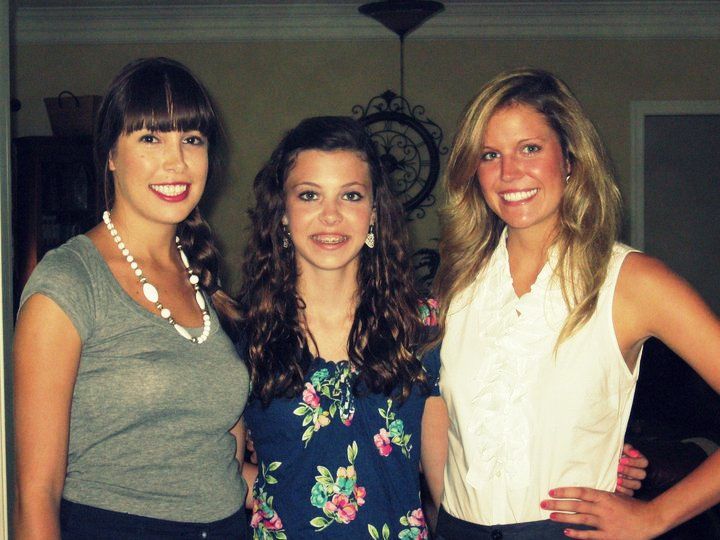 Tweet