Matt and I had been meaning to visit Atlanta's Botanical Gardens, so when we saw the Groupon available for Cocktails in the Gardens, we grabbed it! It was a relaxing way to unwind after a busy day at work!
I planned my outfit so that it could take me from the office to date night! I wore this dress with a cardigan over it to work to make it more professional. Since it was a muggy 97 degrees that day, I just removed the cardigan, threw on some flats, and pulled my hair back into a messy bun and walked over to meet Matt for our little date in the gardens.
I found this dress in a little boutique here in Decatur. I thought the lace and ruffles would be perfect for Cocktails in the Gardens!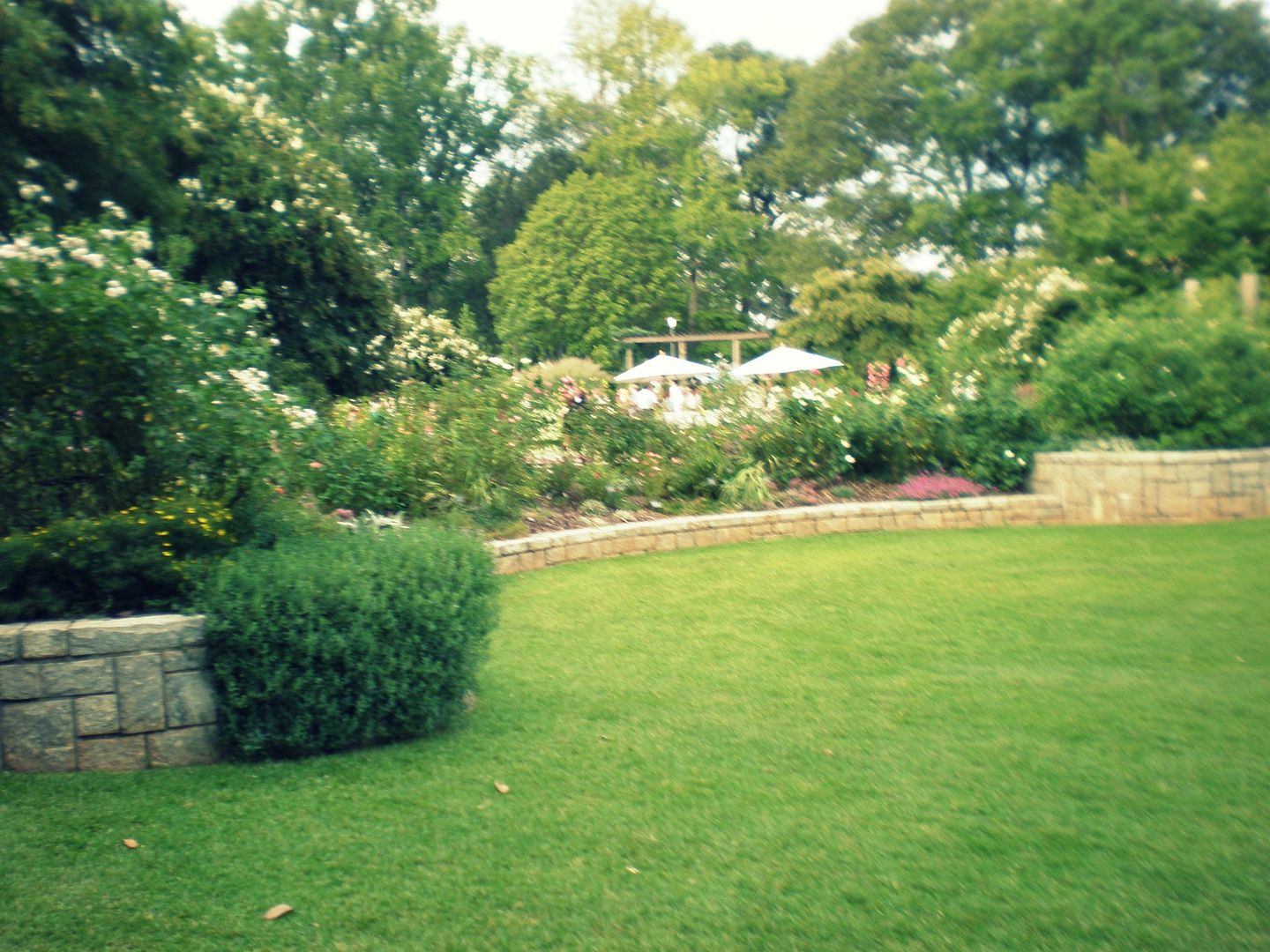 Note the enormous frog!
It was fun to be a tourist in our own city for a change! We are glad we got to see the gardens, even though we were miserably hot and all the free hour de vours were eaten before we got there- ha!
Tweet