On the first day of our trip we had tickets to see a taping of the Dr. Phil show at paramount studios!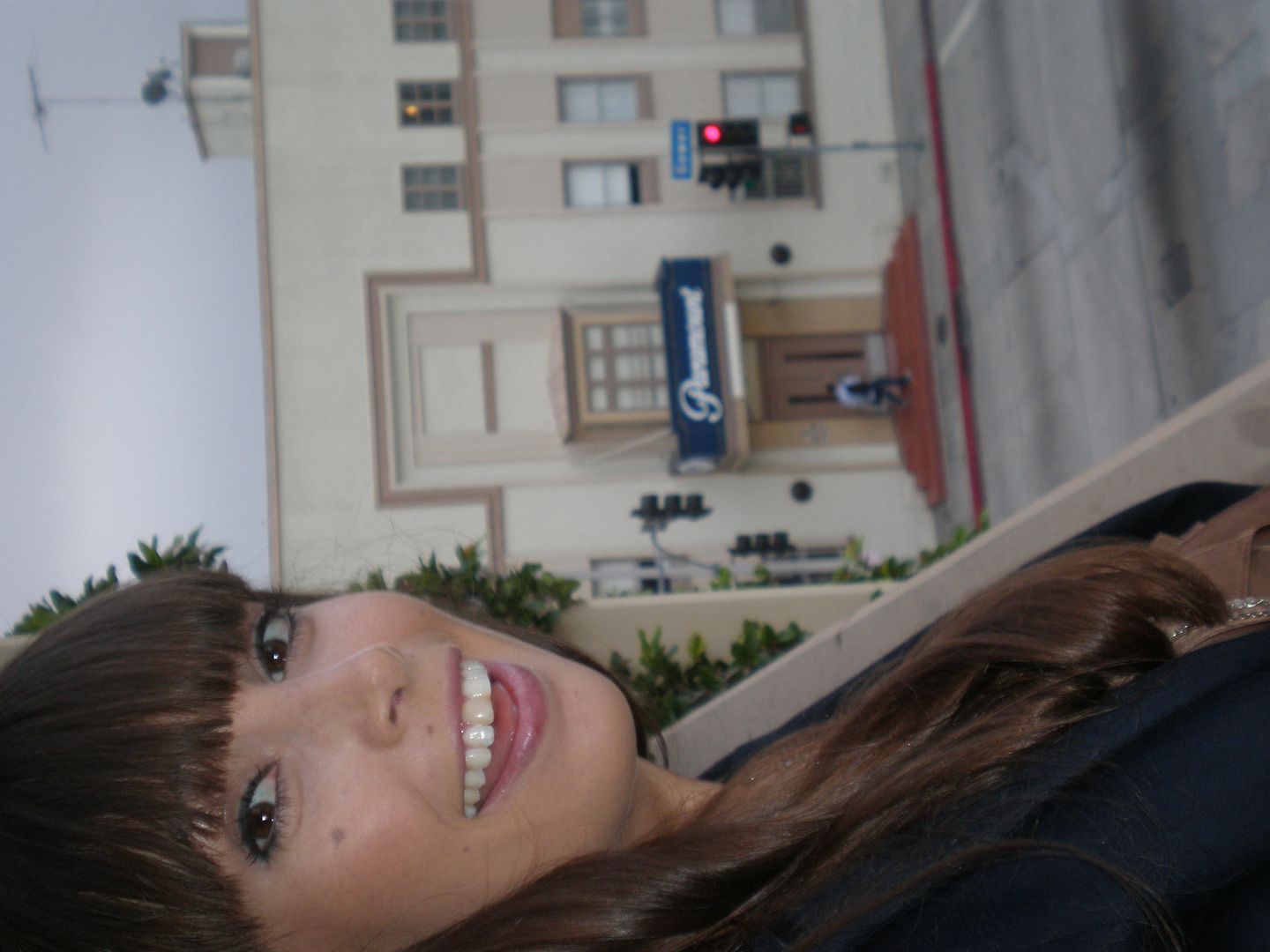 We saw 2 tapings! The producers carefully place each audience member in the appropriate seat, and for the first show we were placed on the 2nd row! So at the end of the show when the guests are seated in the audience, you will be able to see us right behind them! We don't know when it will air yet, but we'll let you know!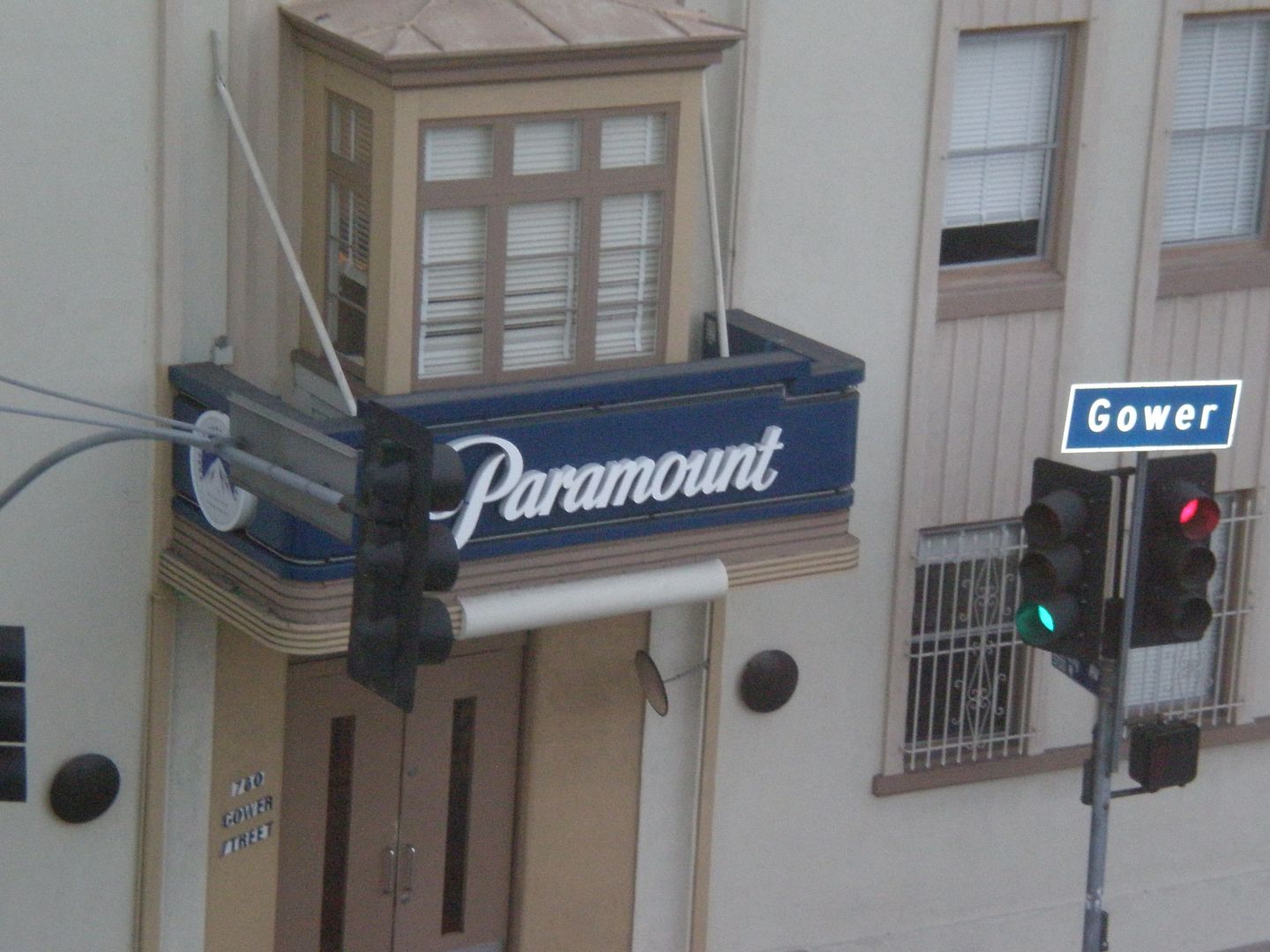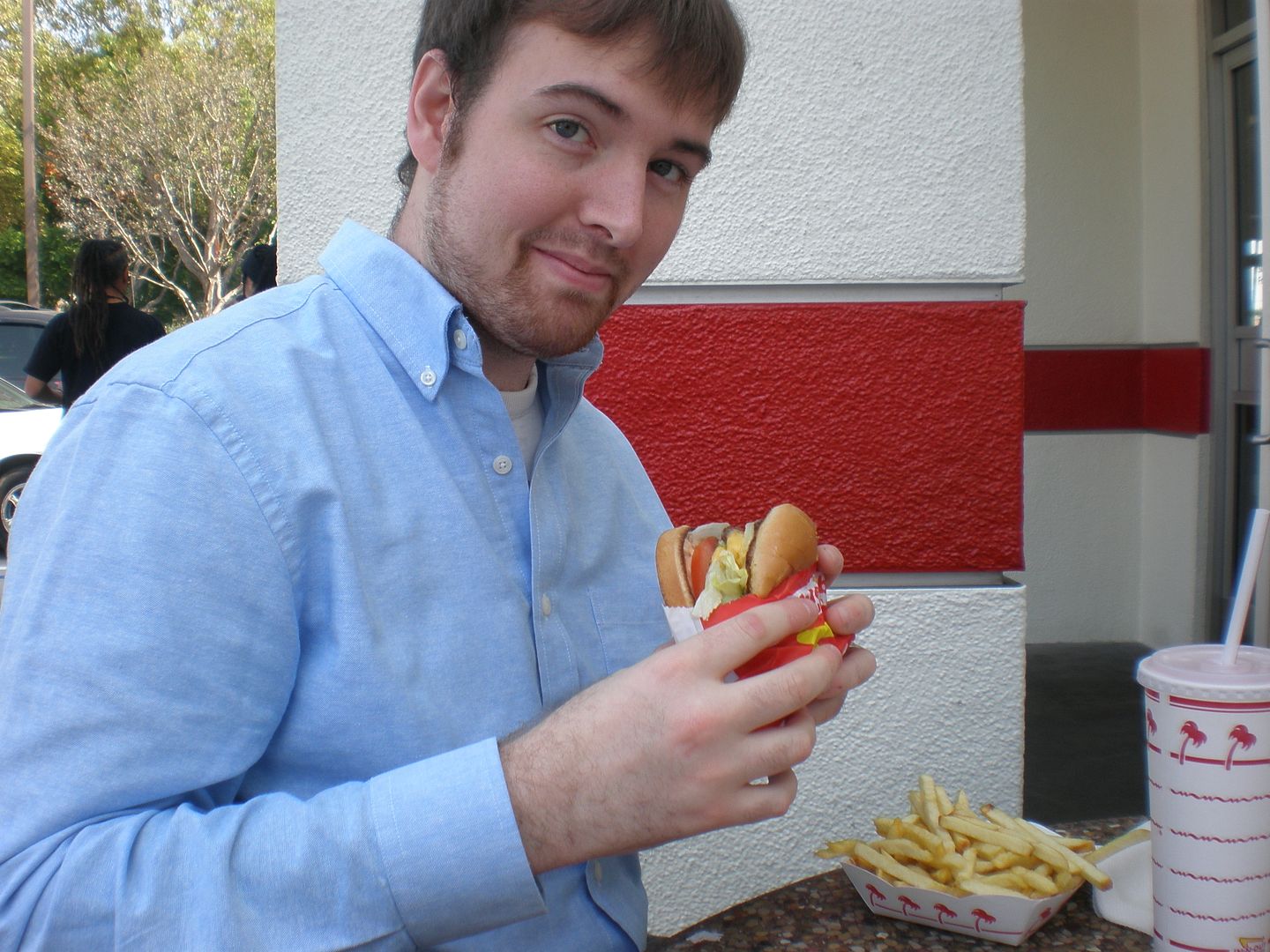 After being in that studio for so long, we were starving so we quickly headed over to In and Out burger! It was my first experience there and it was so delicious!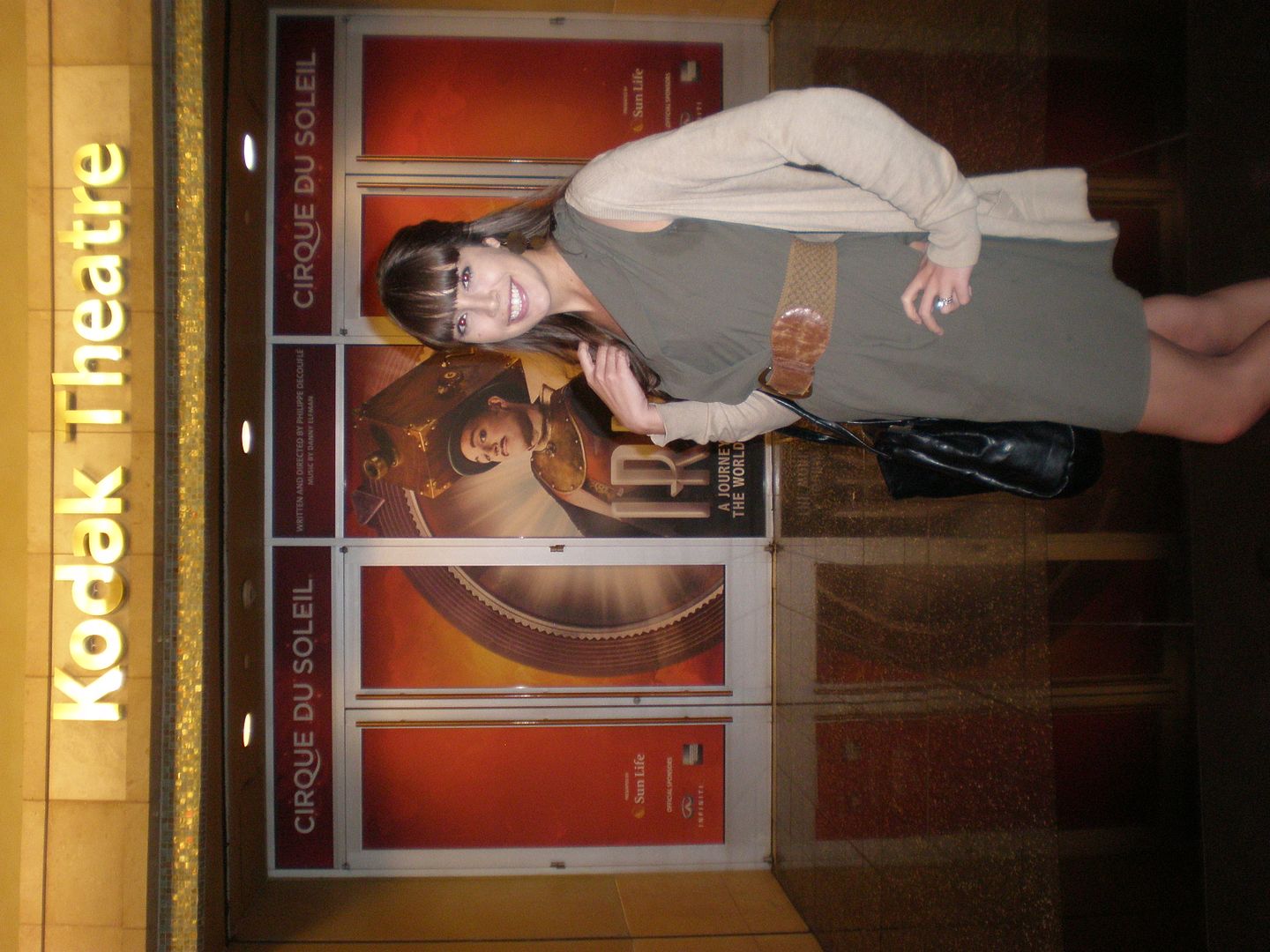 Later that night we headed over to explore the Chinese theater and the walk of fame.
I was really surprised to learn that the Kodak theater, where the Academy awards are held, is right in the middle of a mall!! ha!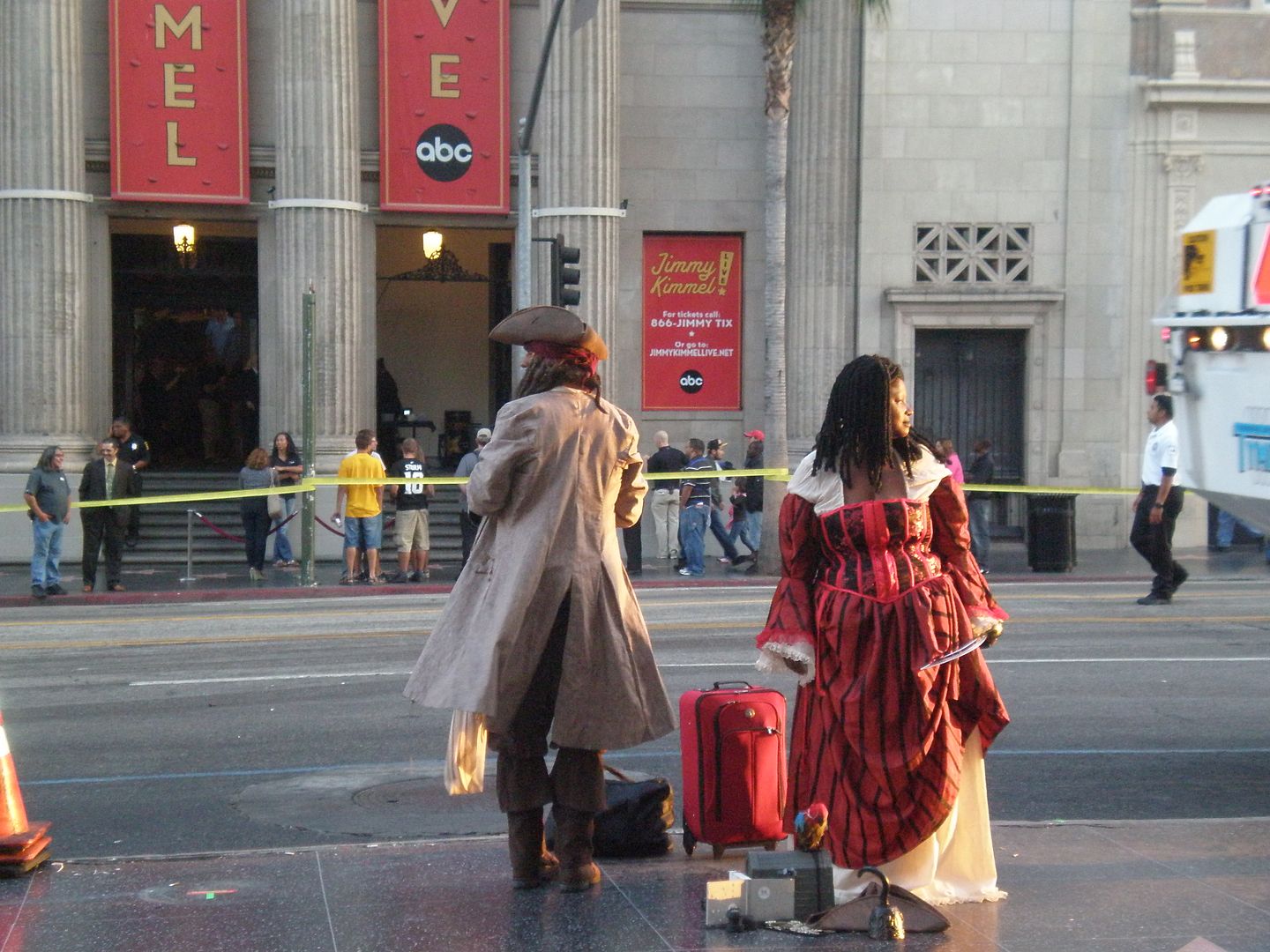 The Hollywood walk of fame area reminded me so much of Times Square. I loved the excitement and quirkiness on every corner. Like seeing Jack Sparrow just hanging out....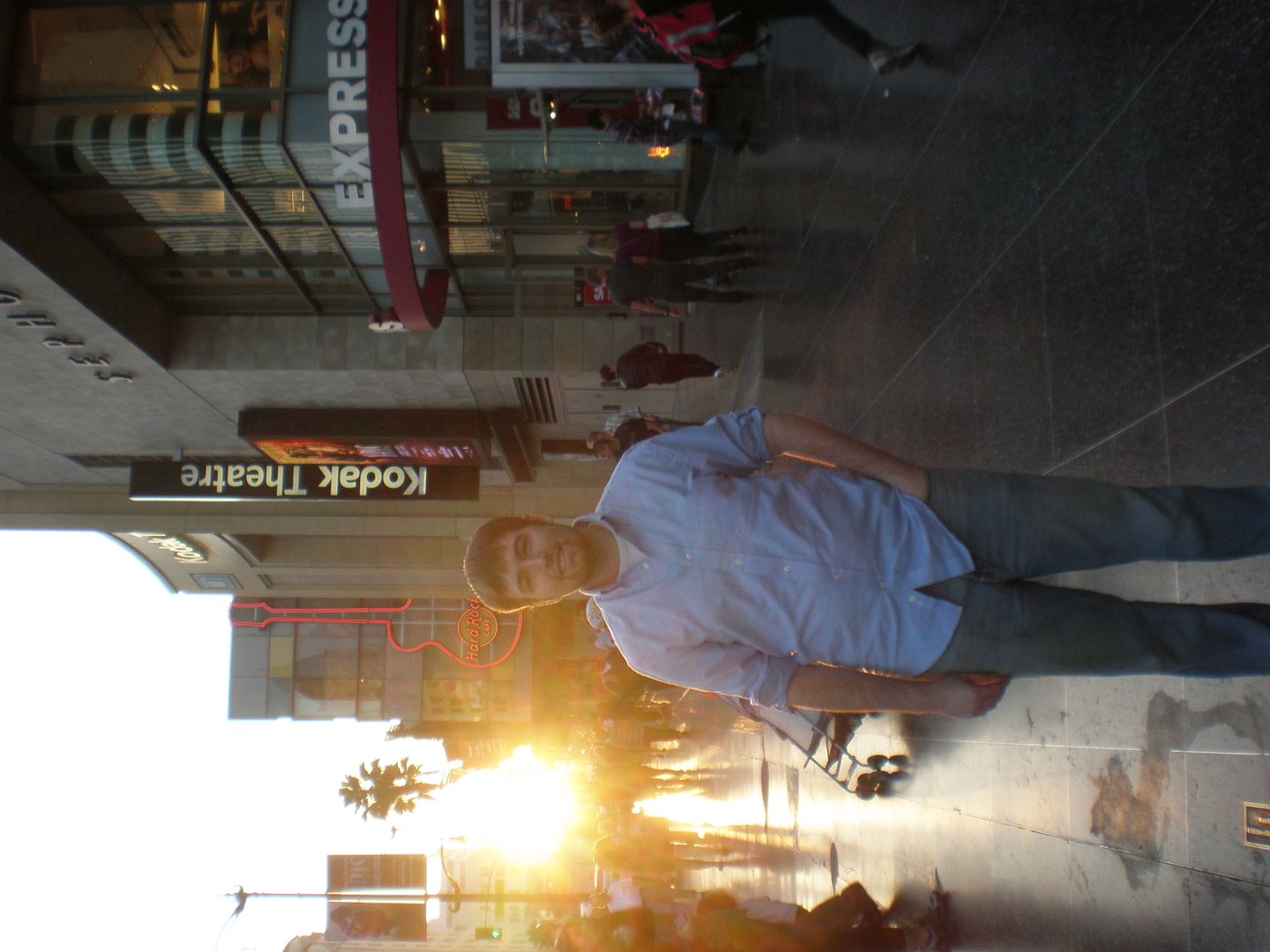 Here's my handsome hubby in front of the Kodak.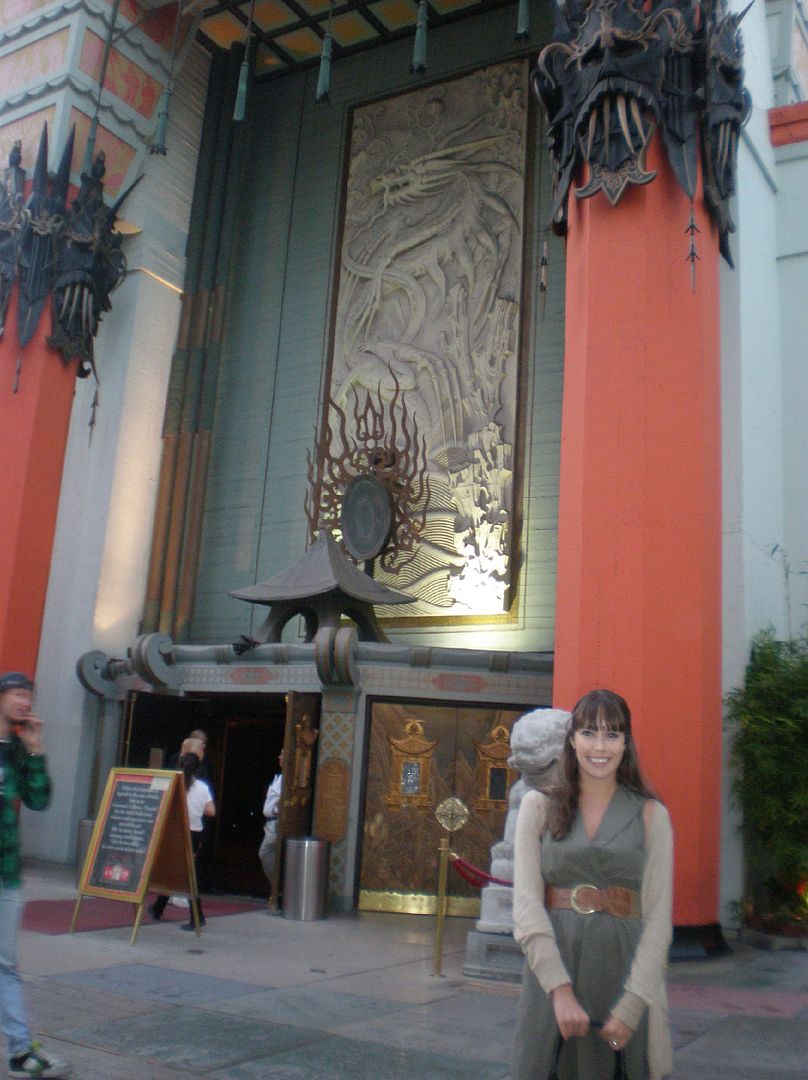 Here's me in front of the Chinese theater.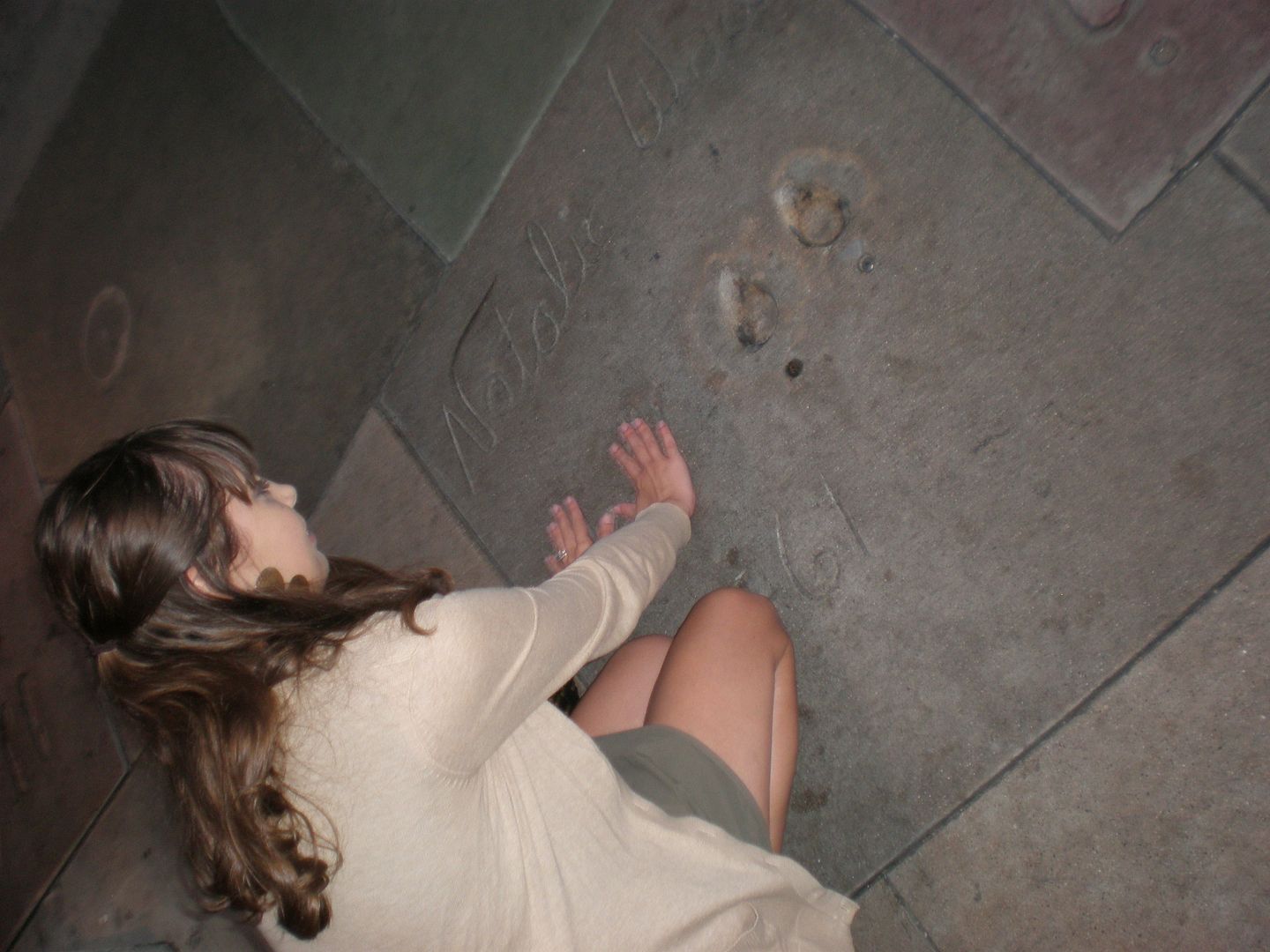 Just something you have to do once in your life~ put your hands in the handprints of a classic Hollywood actor. I chose Natalie Wood since I was kind of named after her.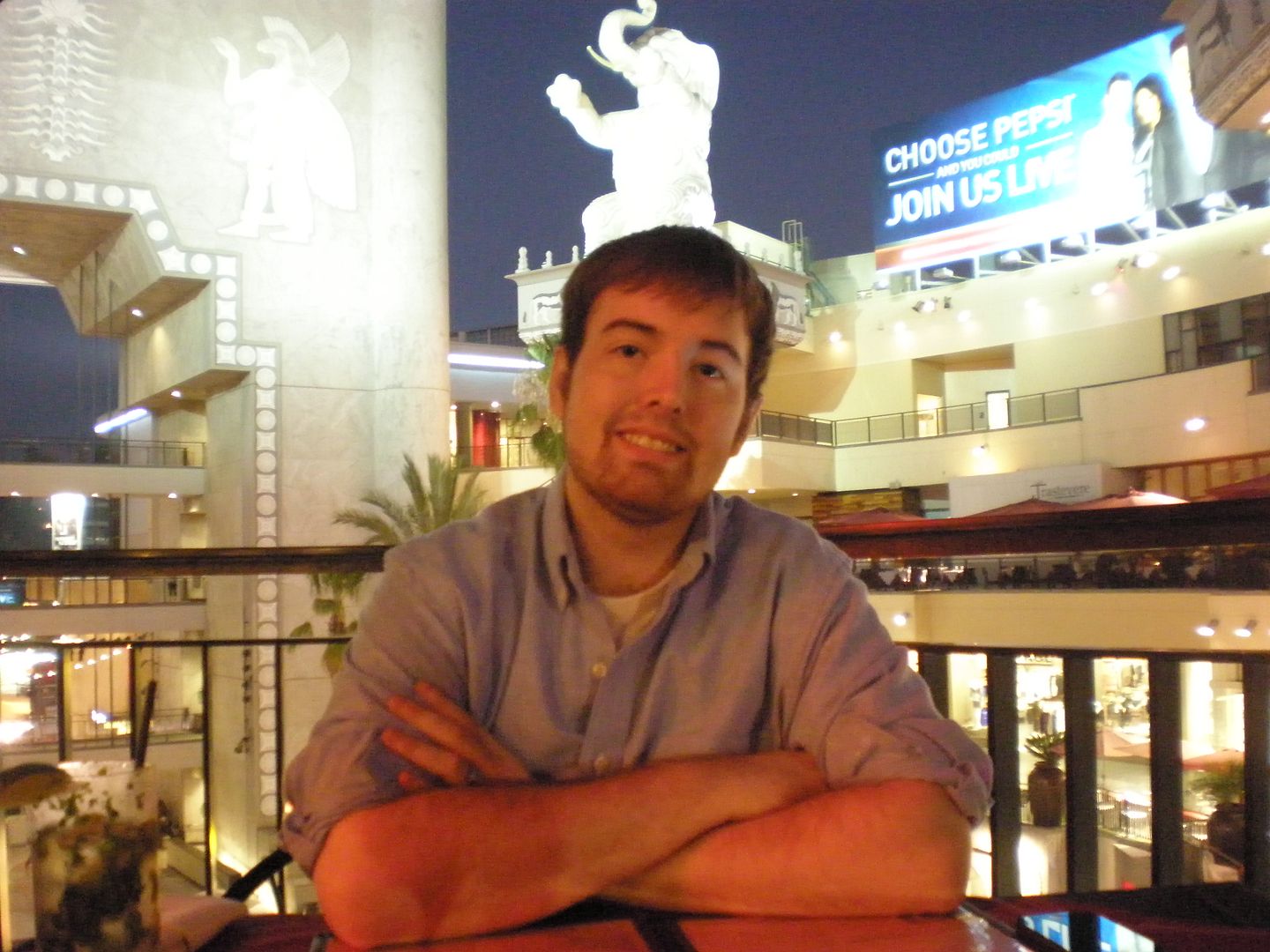 We ended the day with dinner overlooking the Chinese theater. We were in sort of an Asian mood so we had sushi! ;)
Tweet