Do you read
Design Sponge
? I'm sure you do! When I heard Grace was writing a book I was so excited! I was even more excited when I heard I would have the chance to meet her on her book tour in Atlanta! She's like a blogger legend! ha!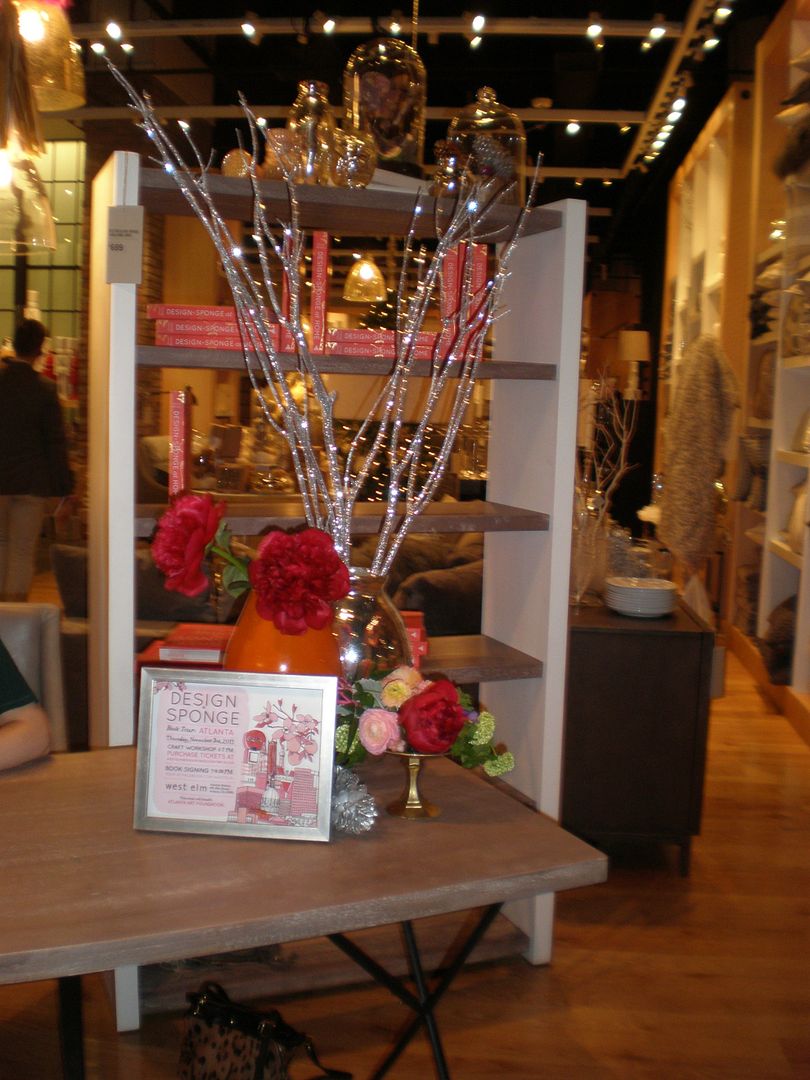 So here she is signing my book. She is just as adorable in real life as her blog!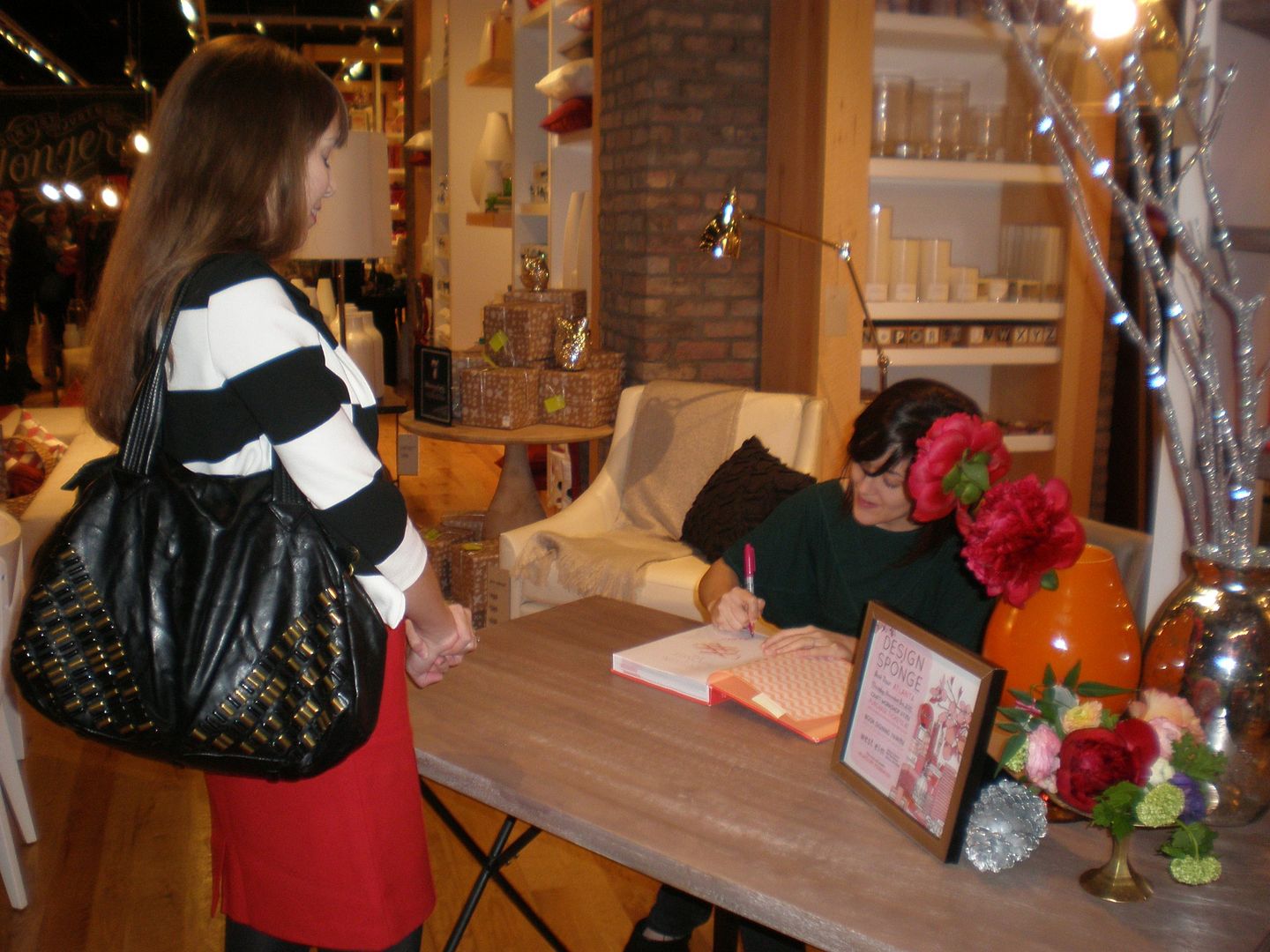 This is my friend and coworker Susan and I with Grace! Needless to say we were a little starstruck since we read Design Sponge daily in our free time at work. :)
Any guess on where my outfit inspiration came from?....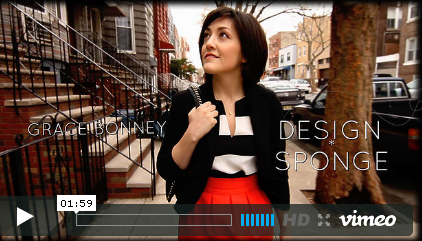 Oh yeah, that's right...straight from Grace's adorable book promo video. It's the sincerest form of flattery right? ;)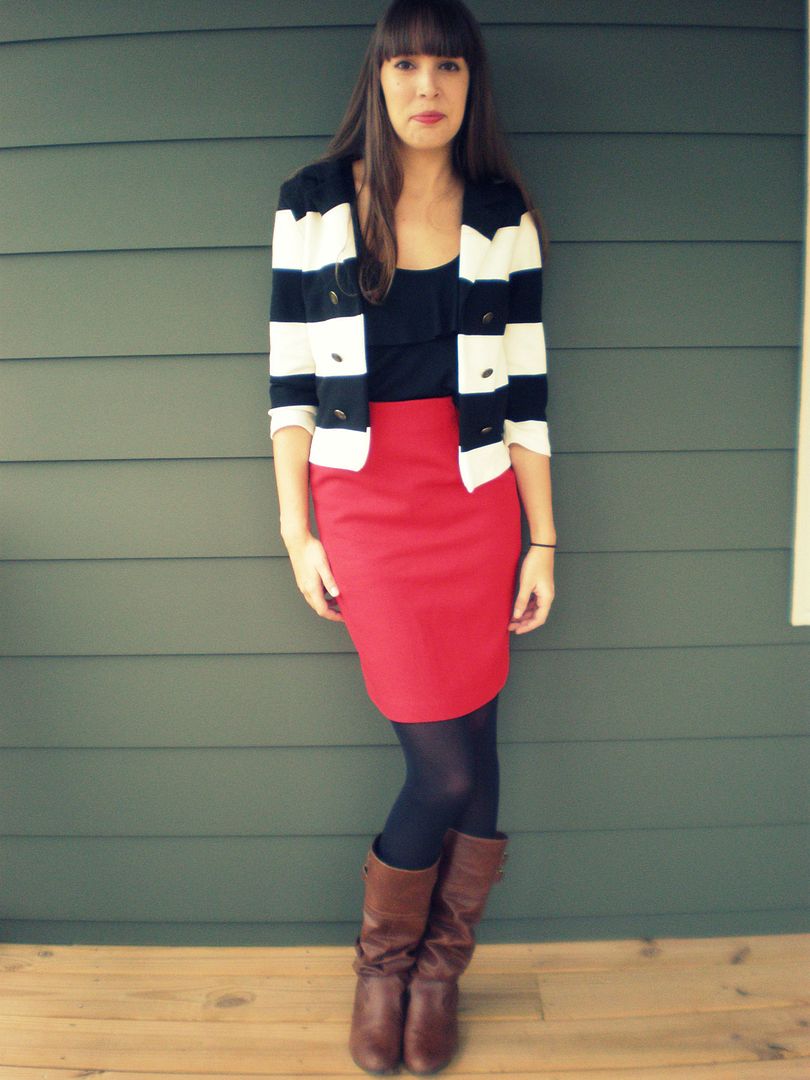 (Skirt- thrifted, jacket- HandM, Top- Express, Boots- Target)
Tweet