Matt has pretty much given me the steering wheel when it comes to decorating the new house, but there was one very important issue that has caused some heated discussion between us... where to put the TV! haha~! To my dismay (and Matt's happiness) we discovered that the cable outlet was right above the fireplace--my beautiful focal-point-of-the-room fireplace-- which meant unless we spent hundreds of dollars on re-wiring, the TV had to go there. :(
The good part of it is that it makes furniture placement easier since there is only one focal point to the room now. The bad part was seeing all those ugly chords and the big fat ugly Tivo box (why is that thing so huge?!) everyday.
I agonized over this silly issue, googling non-stop to find a way to make it work. Wiring on the inside of the wall just wasn't a cost-friendly option for us until....
Then my mom said, "Why don't you try putting the Tivo in this basket!"It was a perfect fit! All we had to do was saw off the back panel of the basket to make room for the cords. Boom! 19.99 Target wicker basket= happy me!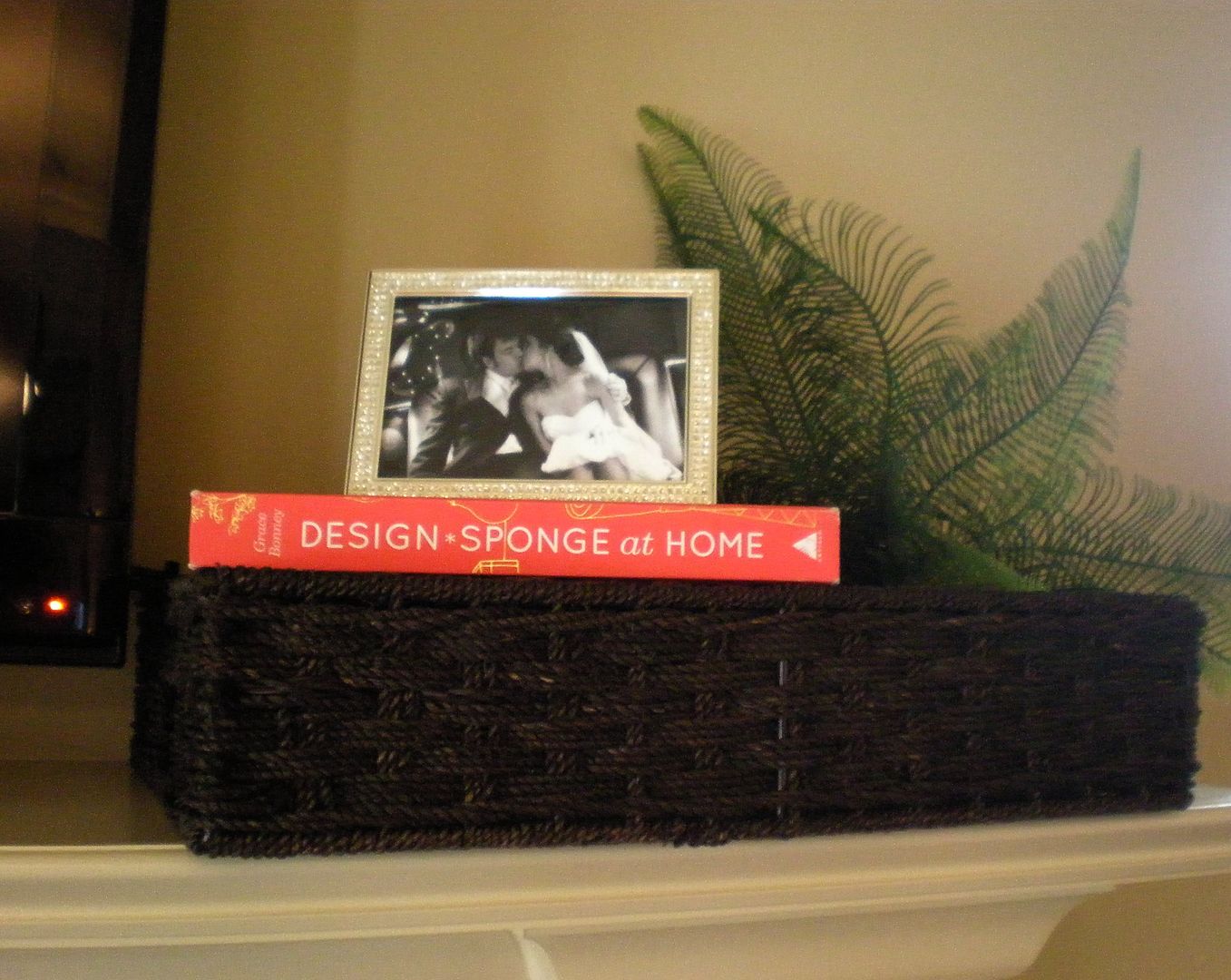 Solution #2: I love the pedestal sink in our 1/2 bathroom, but where oh where do you put the soap dispenser? Well, I had this old shelf (actually I used it in my college apartment) so I decided to paint it the trim color with the leftover paint our builder left us. Now, it's a perfect little spot for soap and mints for our future guests. :)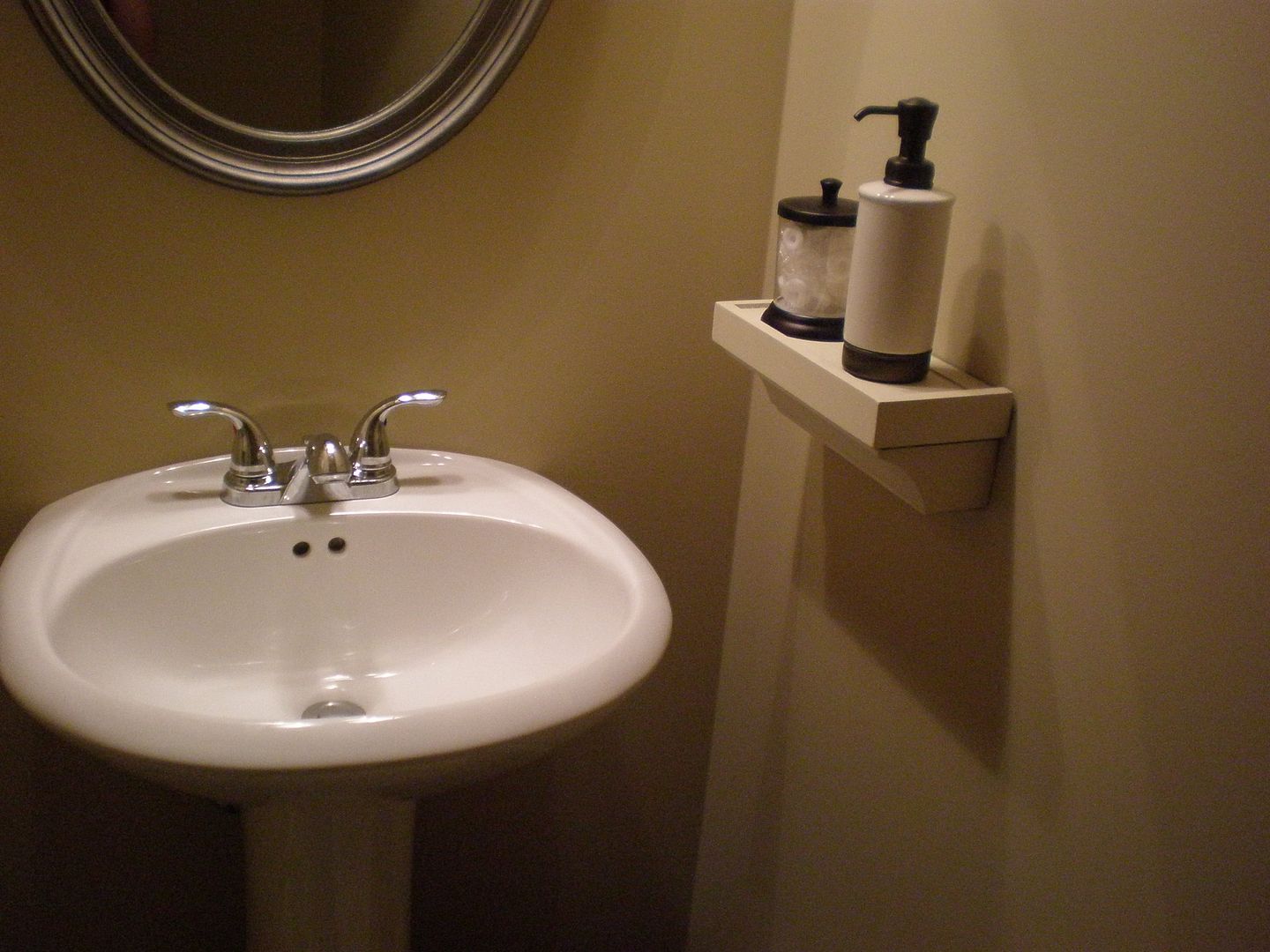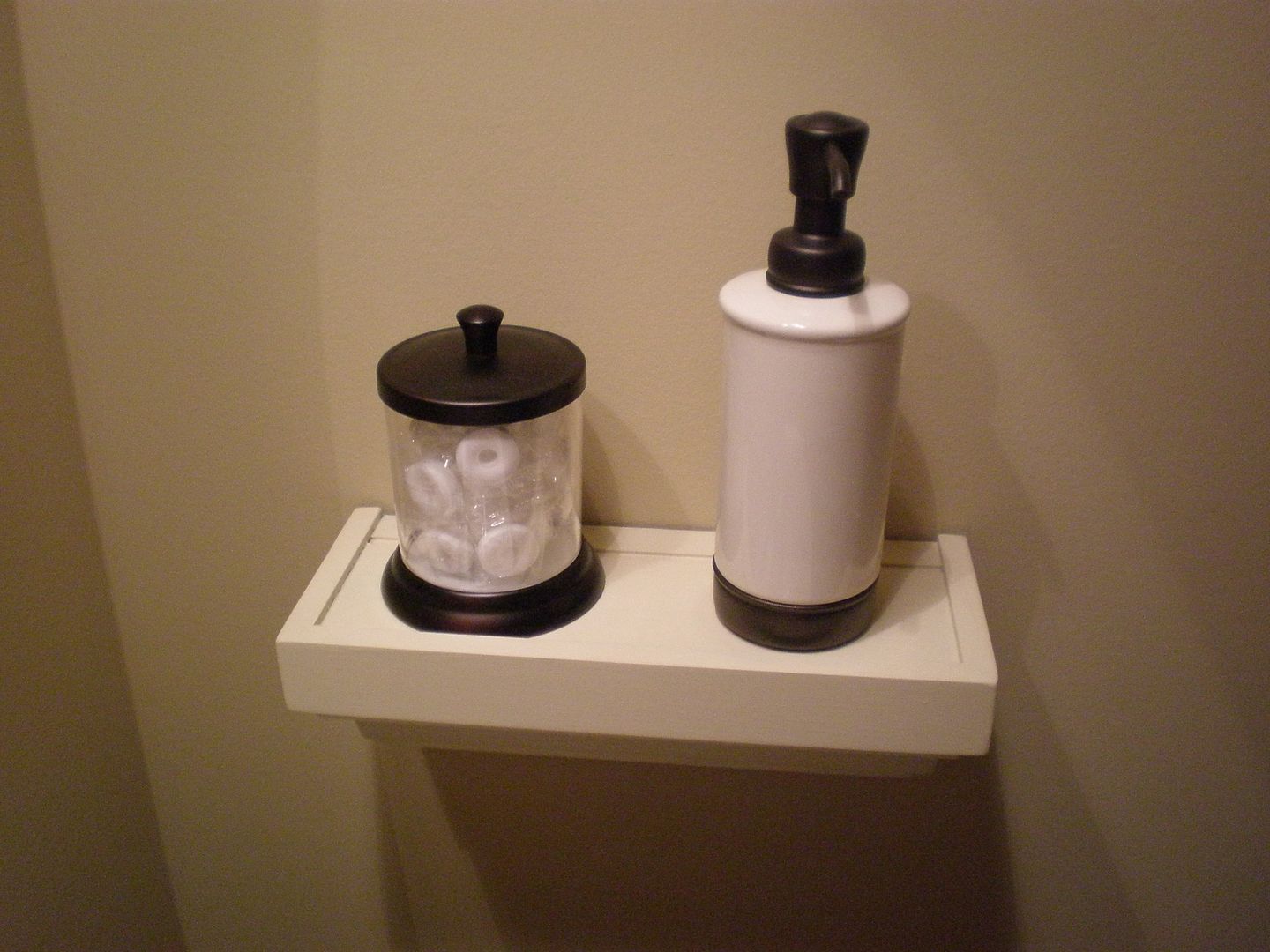 Solution #3:
The beautiful ceilings were definitely a selling feature of the house, but that teeny tiny builder grade light fixture just didn't do the ceiling justice IMO. It's a great light for a hallway or powder room, but not the main living room.
BEFORE: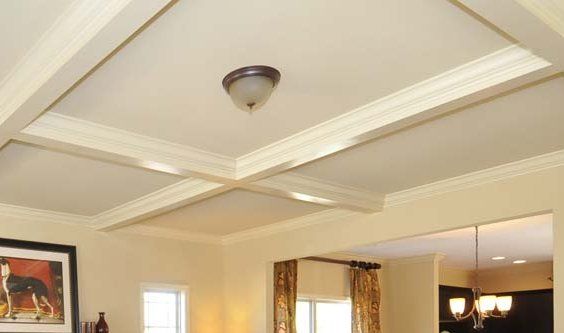 Since I'm not a "fan" of ceiling fans (cold-natured) I chose a pendent light instead. I ordered it from one of my favorite websites-
Joss and Main
It's a much better solution! :)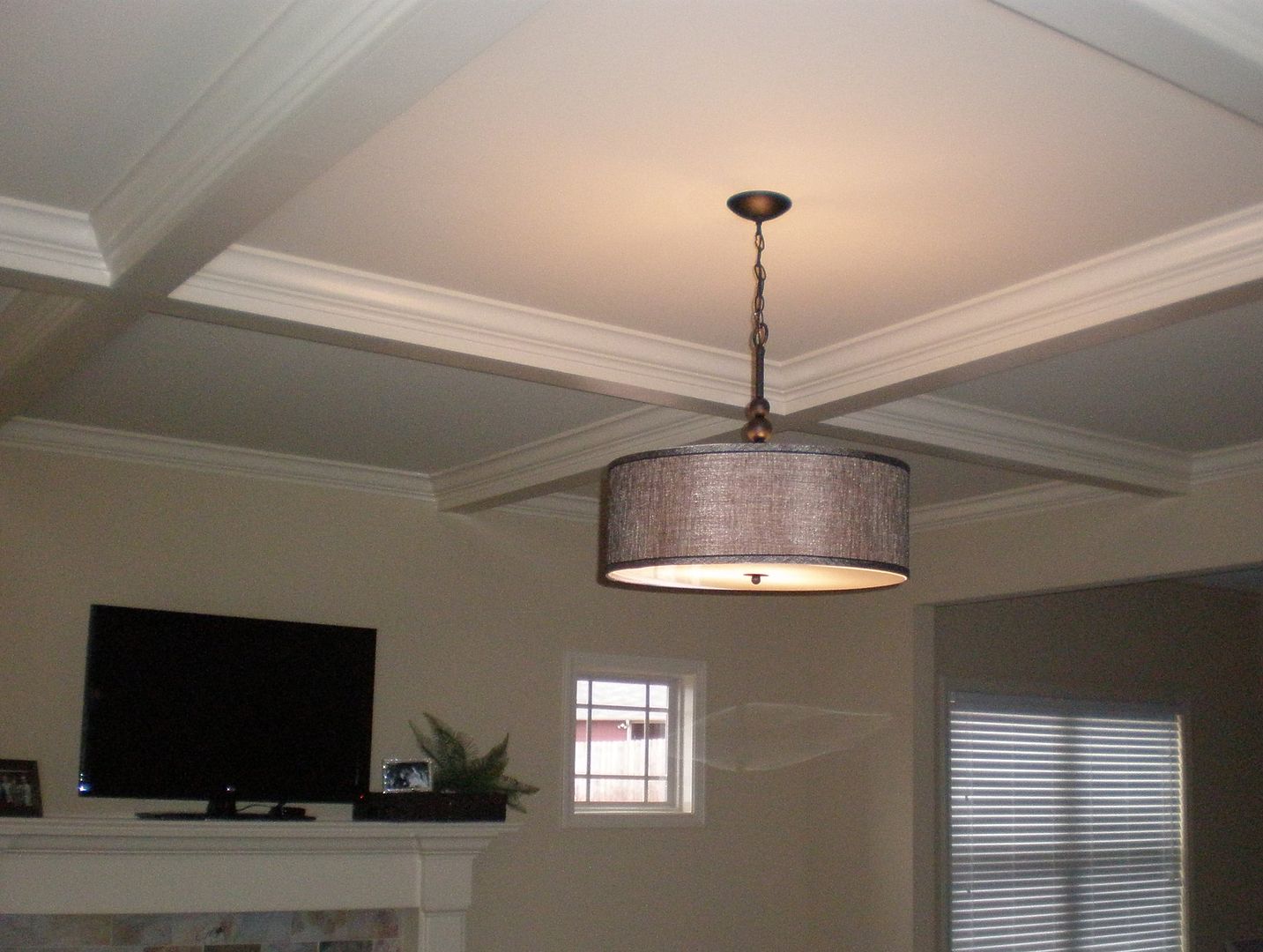 When you move to a new place you end up running into a lot of little issues like these. Hope these solutions help if you have any issues of your own! ;)
Tweet