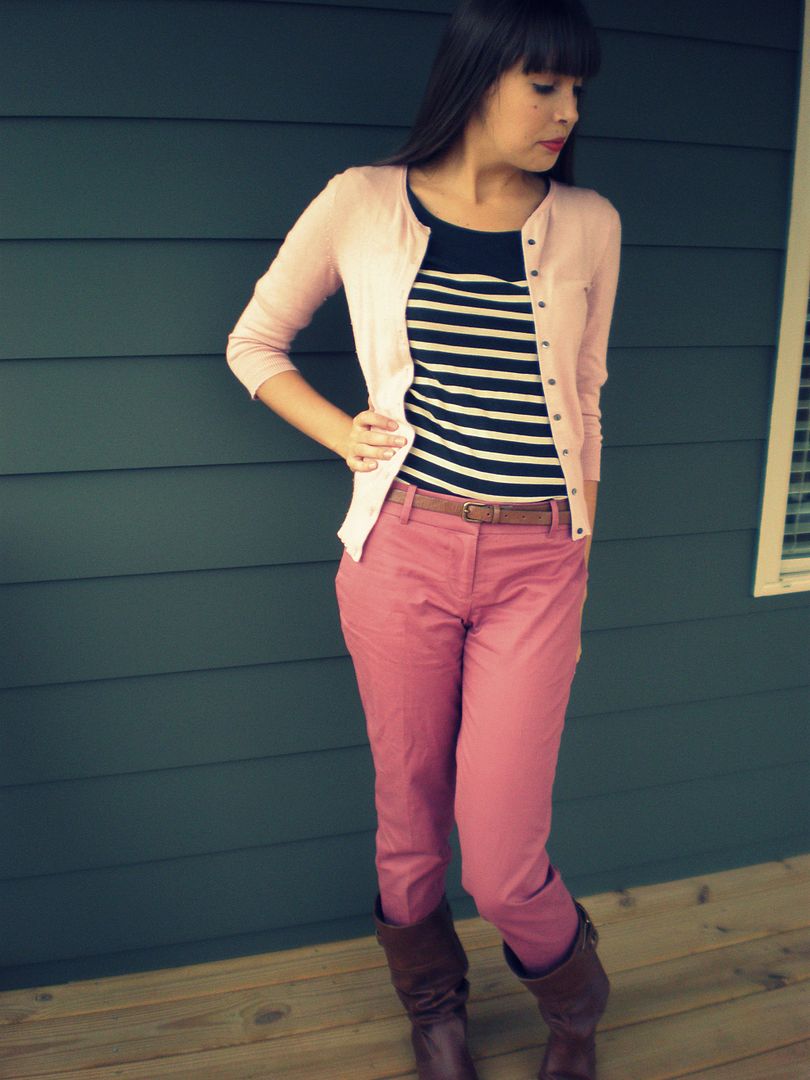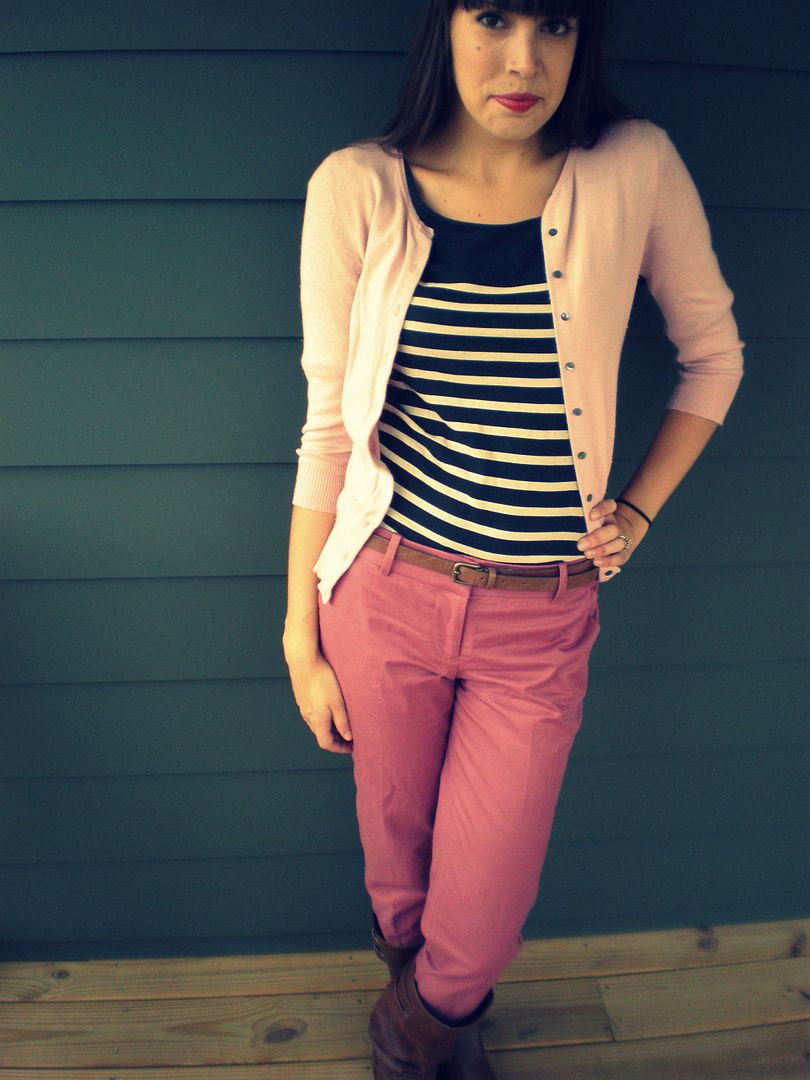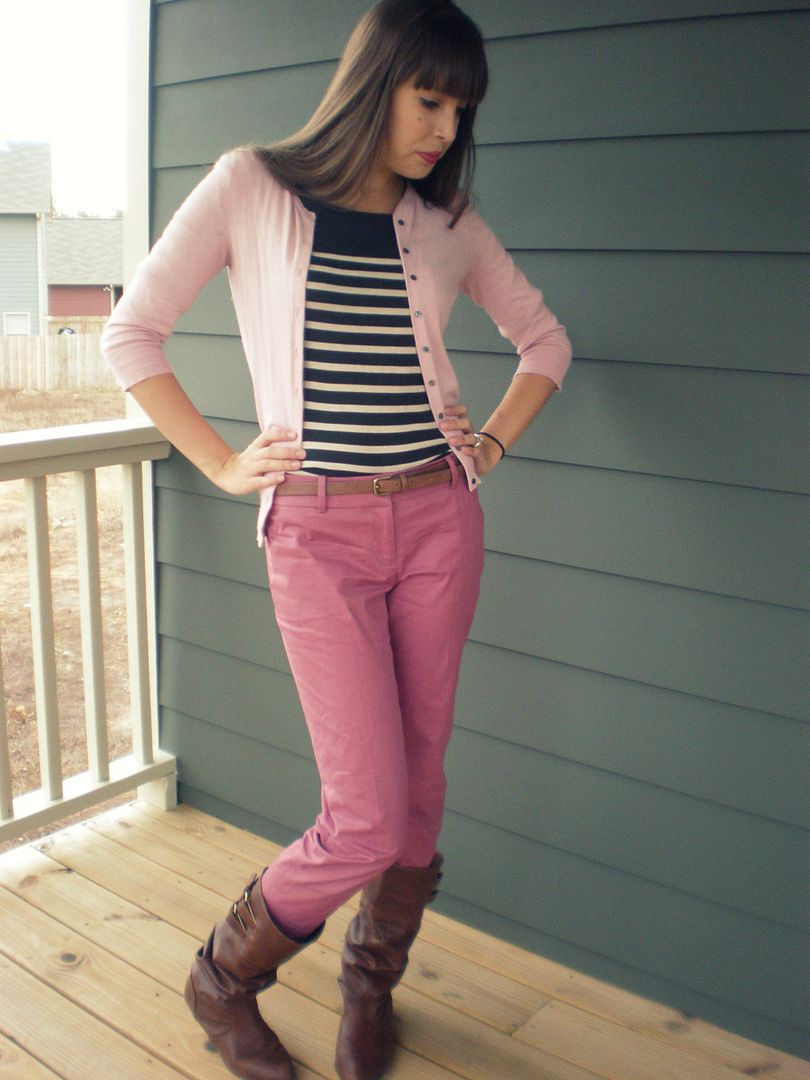 (Top:Zara, Cardigan: Express, Pants: Jcrew, Boots: Target)
It's not very often that I buy from J.Crew...unless of course I find a pair of perfectly pink pants on sale for $29.99! Never mind that they are summery capris~ I'll just pair them with boots and no one will ever know. ;) The weird thing is, they pretty much go with everything in my closet! Perfect for color-blocking!
Happy Friday everyone! Enjoy your weekend!
Tweet