Curtains are to rooms as scarves are to outfits...........except you can change your scarf daily, but curtains you keep for years! Talk about outfit pressure! I've been scouring for the perfect pair of curtains, and I found a lot of great ones, but I mean, $70+...per panel? Annnnd I needed 4 panels. It was about that time when I decided to make my own!.... Sound impressive? Oh no~ don't be that impressed--it's really quite simple! Annnd I got to use the most to-die-for fabric!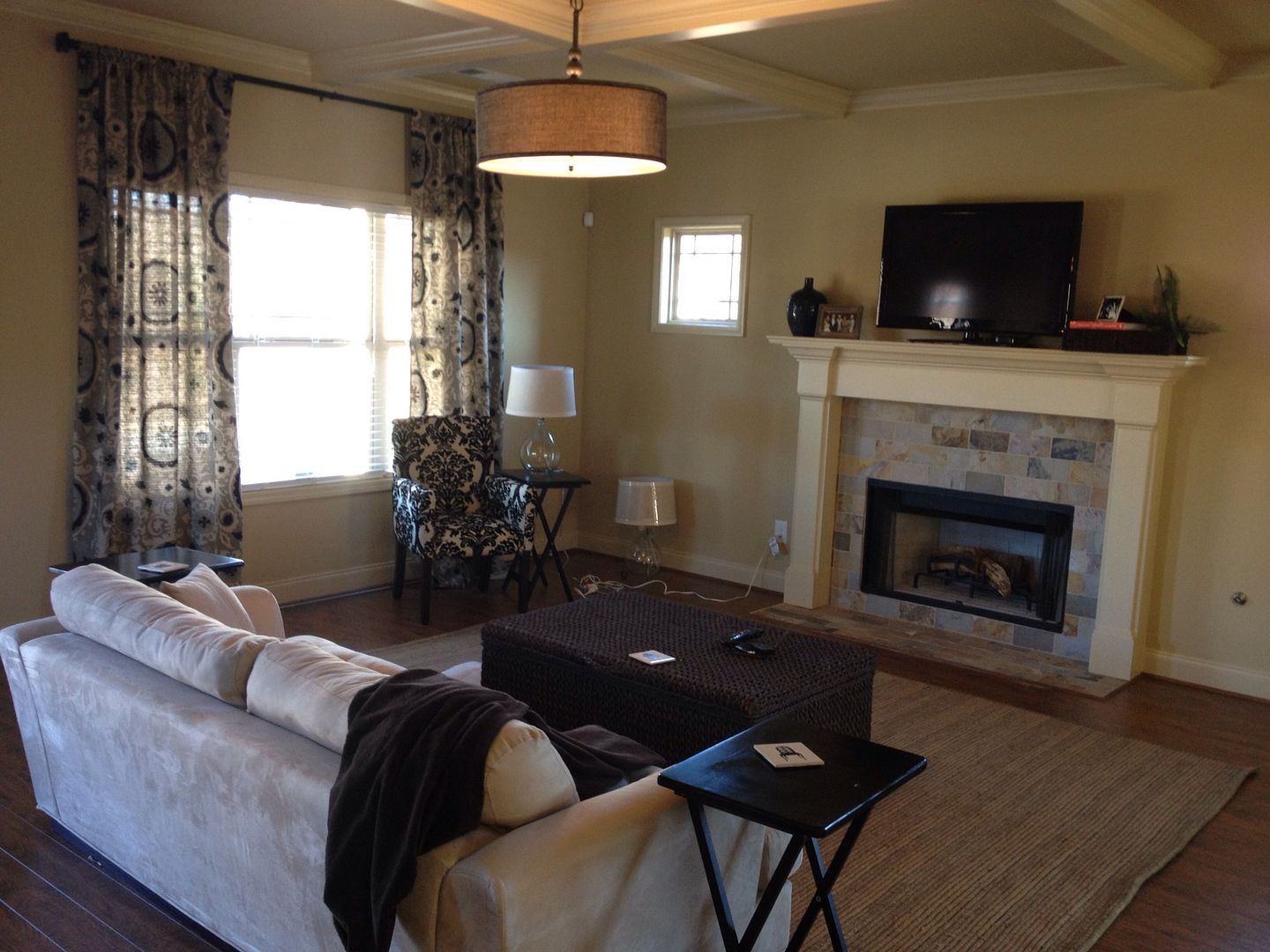 I've come to the realization that I'm obsessed with this fabric company,
Premier Prints
. I realized I had unknowingly used that brand several times in the past. You can find Premier Prints just about anywhere, but I bought the fabric for these curtains at
Fabric.com
. I mean this fabric kinda makes me wanna pull a Scarlet O'Hara and make a dress out of my drapes! :)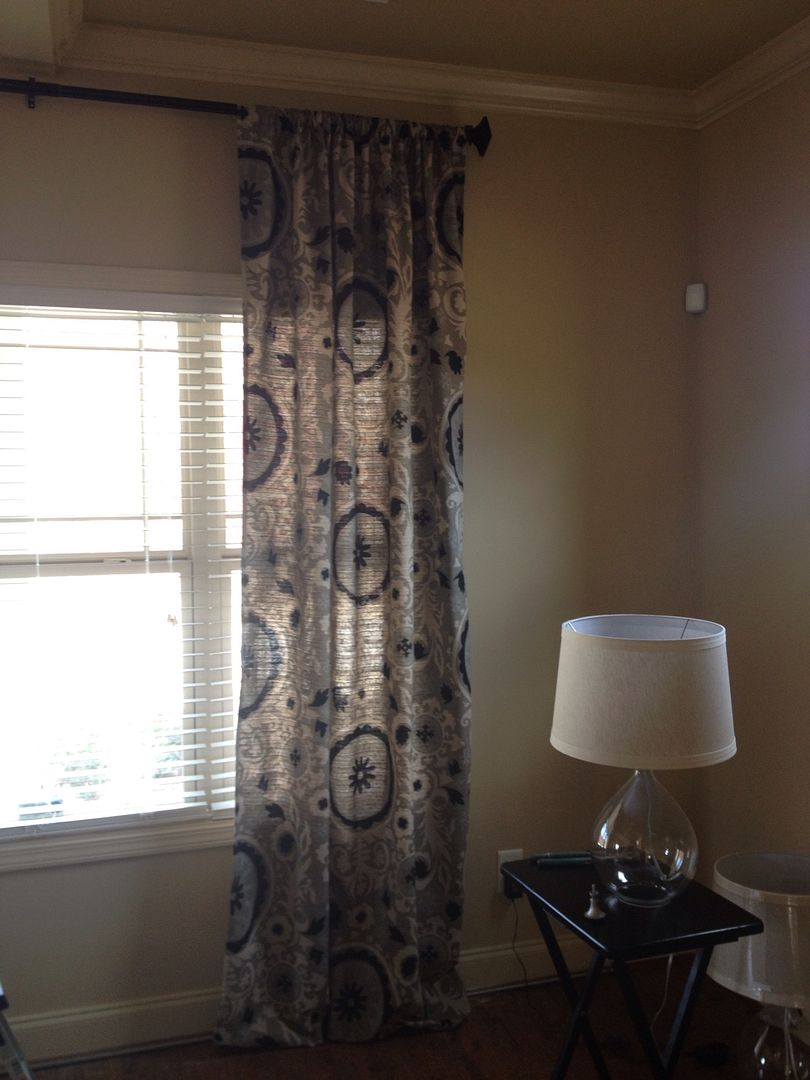 Now, if you can cut a rectangle and then hem the edges in a straight line, you can sew a curtain panel! I decided to make a tunnel at the top of mine to put the rod through but you could also go even easier and buy those clip-on curtain rings. I love the way they turned out. The Suzani print is so cute, but the colors are subtle enough to be sophisticated.
Next up: throw pillows and roman shades for the breakfast nook... in coordinating Premier Prints of course.
Tweet